In the interior design, there are several key items which play important roles in the whole look and feel, wall is one of them. You might be amazed by how much your mood will be changed by just decorating your wall. For sure, you can paint your wall or use some colorful wallpaper. However, if you are looking for something more special and innovative, you get to check the 3D wall panels featured in our post.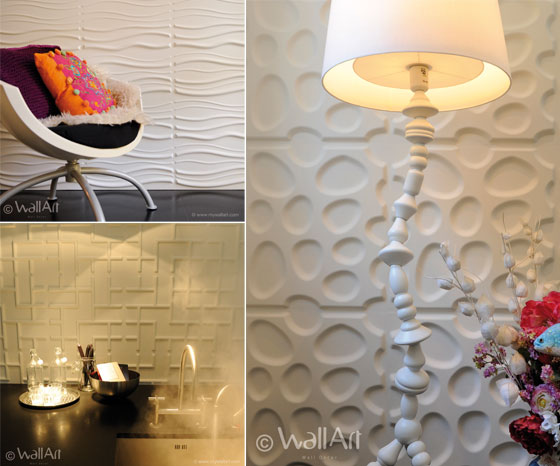 Created by WallArt, these modern and Eco-friendly 3D panels are a great alternative to the common wallpaper and have a strong aesthetic effect, which manages to add "an extra dimension" to your home. Those 3D wall deco panels are designed that when put together form elegant contemporary patterns. The exciting effects of light and shadows transform the walls into spatial eye-catchers. Moreover, these panels can be painted in any color to suit your place, and turn a common interior into a room with an impact.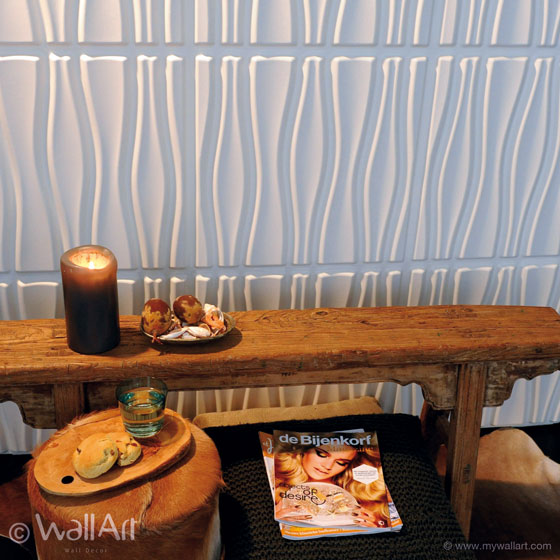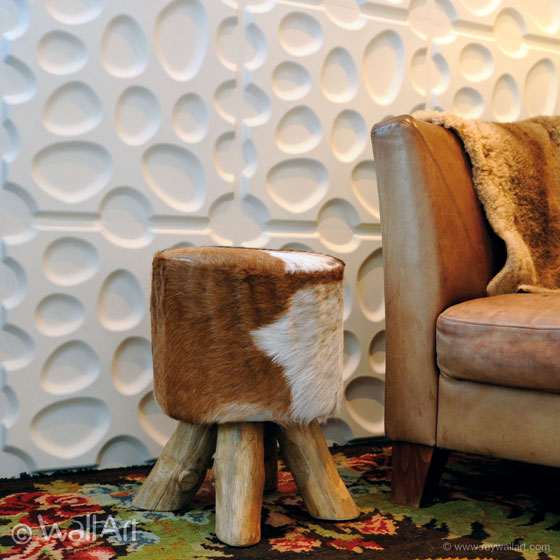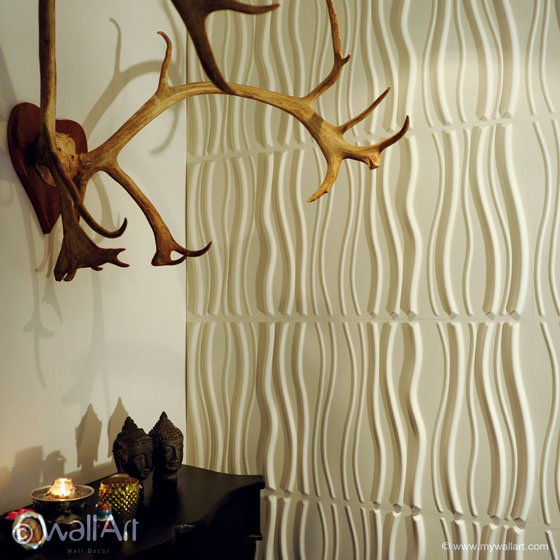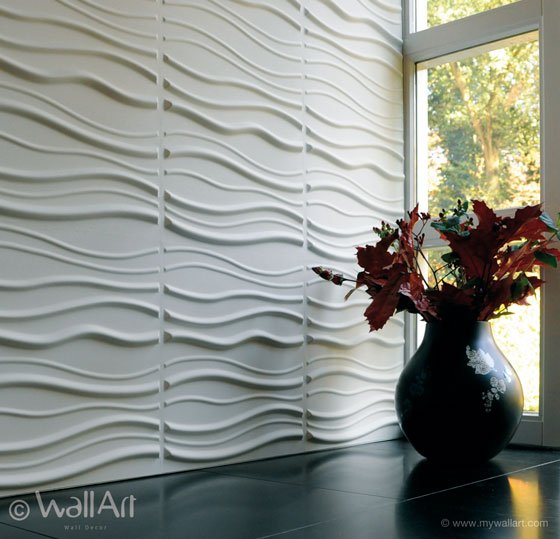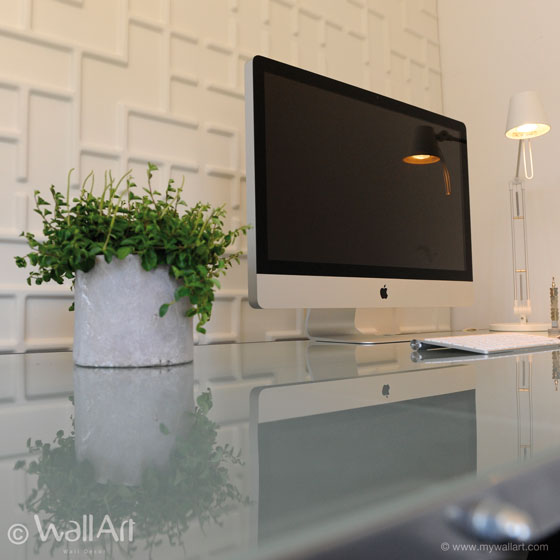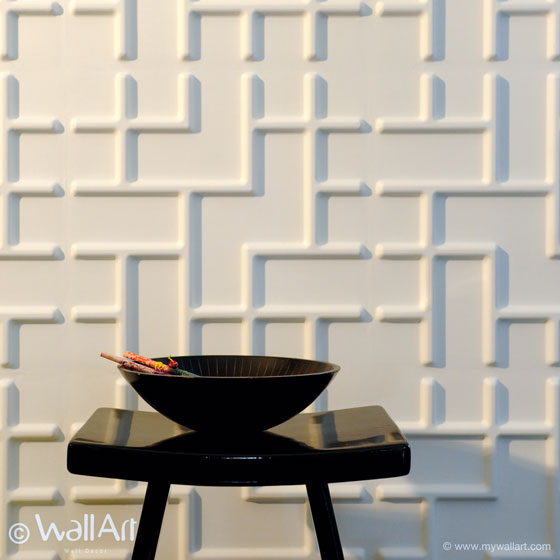 Besides its elegant and contemporary looking, these beautifully interior decorative wall panels are made from eco-friendly plant fibre – the crushed sugarcane stalks remaining after the raw sugar is extracted from the sugarcane. Hence, those wall panels are 100% recyclable, compostable and are therefore 100% biodegradable. For who cares about our environment lots, now you can have an environmentally friendly interior wall decor which creates a stunning, rich and modern effect.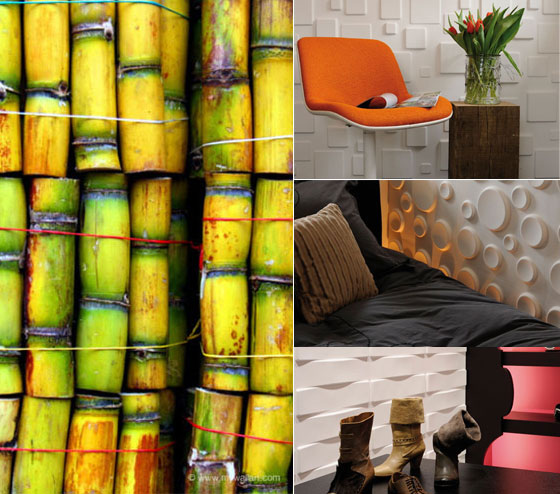 Like what you see so far, you can find more designs on the official site on mywallart.com. And don't hesitate to share your stunning and beautiful wall with us if you ever tried it at your home.