Although open concept is a big trend is these days, especially when we have limited space. Having a big open area make you feel more spacious and airy compared with two divided room. However, when your home is spacious enough to have room partitions built right inside, or there is some bearing wall you can't just remove it, creating a double sided fireplace will be a great idea.
Between the living room and dining area, between the kitchen and family area, between bedroom and bathroom and even between indoor and outdoor, you'd be surprise how functional and useful these luxurious additions can bring to your home. But before you decide to go with that way, we will introduce you some background knowledge of the double sided fireplace.
Double-sided fireplaces require double the space—and offer double the warmth. It can be a great heating solution for large rooms, especially if you want to heat two rooms at the same time. Often contemporary in style, a grand double-sided fireplace works best in open-concept areas and indoor / outdoor rooms, in which it creates multiple, aesthetically cohesive spaces connected through the fireplace wall.
If you have such plan and know the double sided fireplaces are what you want. We've compiled an inspirational list of gorgeous two-sided fireplaces to get your wheels turning on renovations. Take a look
Fireplaces Between living / dinning or family room
Installing a double-sided fireplace in the center of a large room will provide a more even distribution of heat for the entire room. Moreover, you can make that fireplace area a featured wall. It gives you extra decoration space and provide enough separation between two area.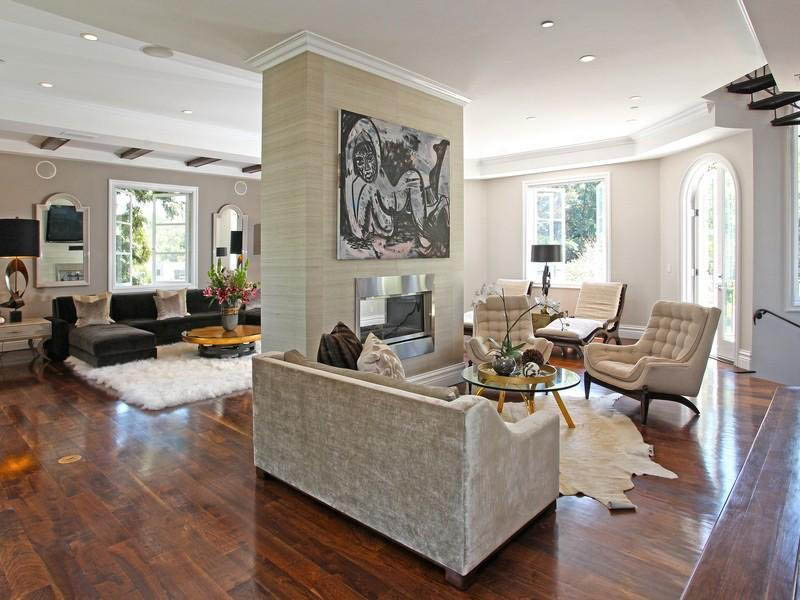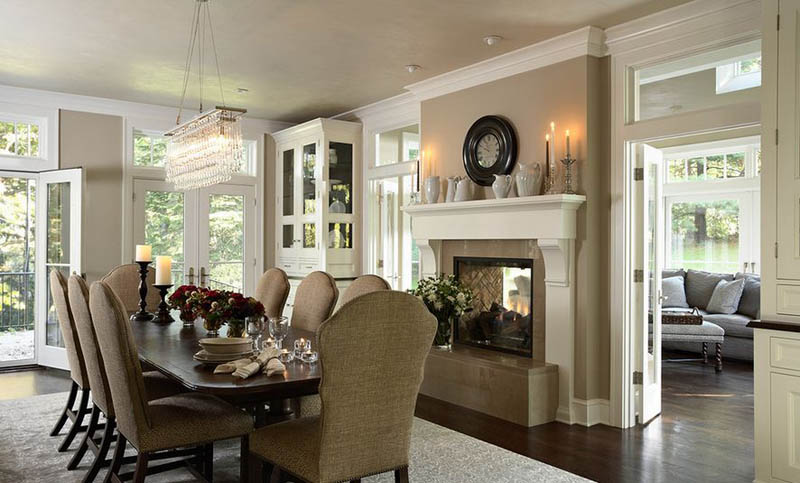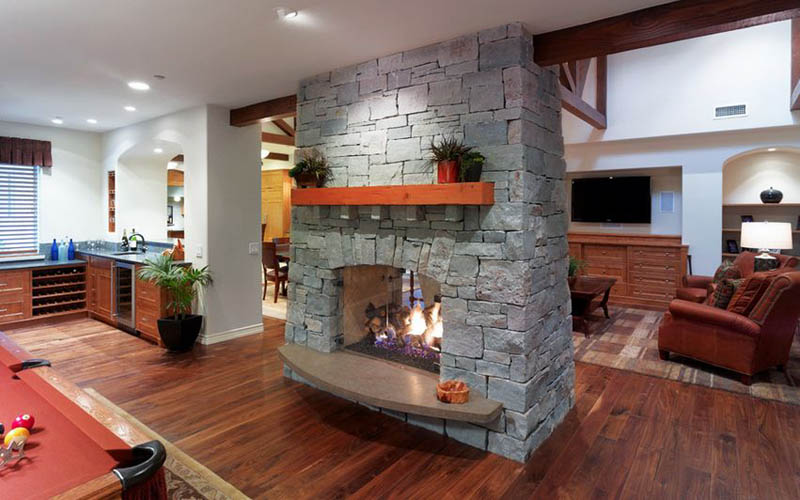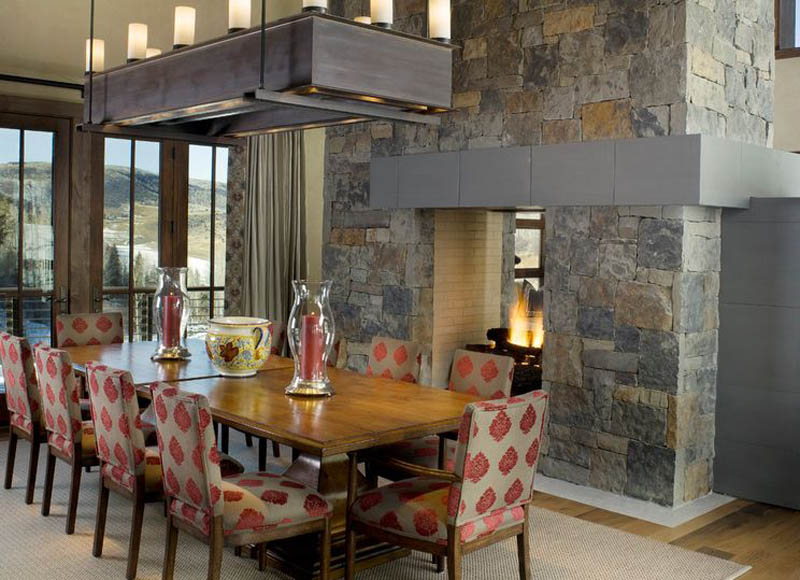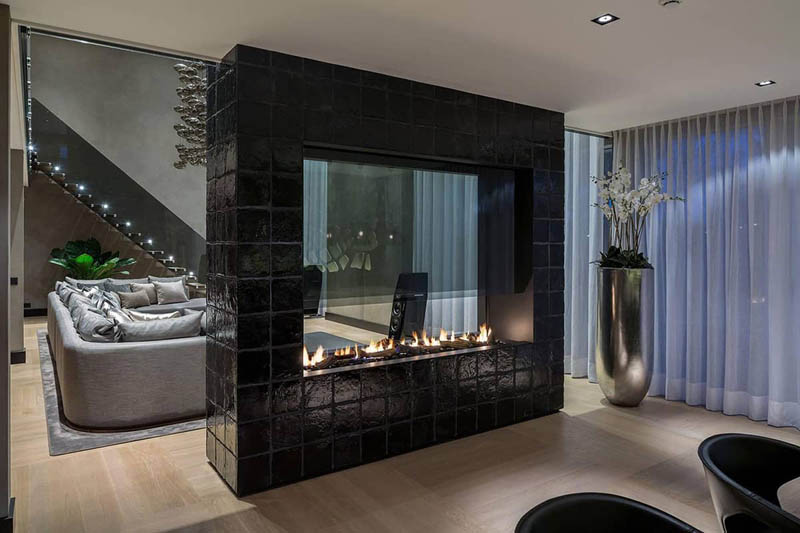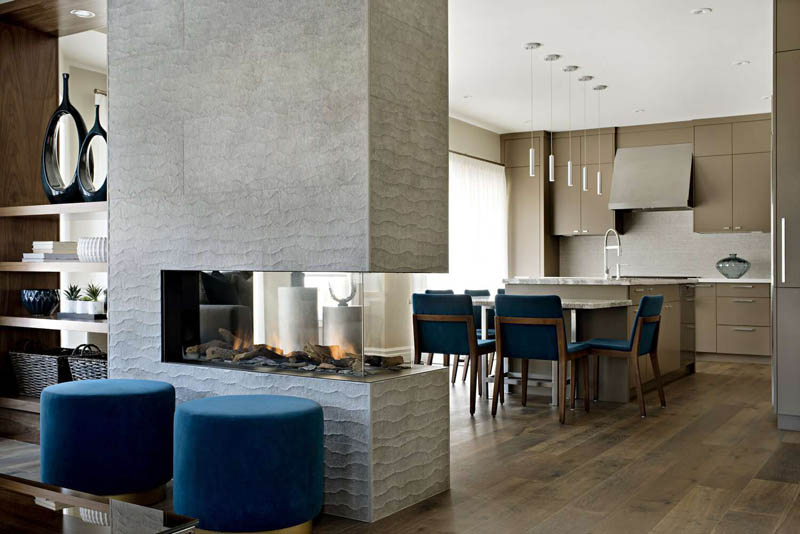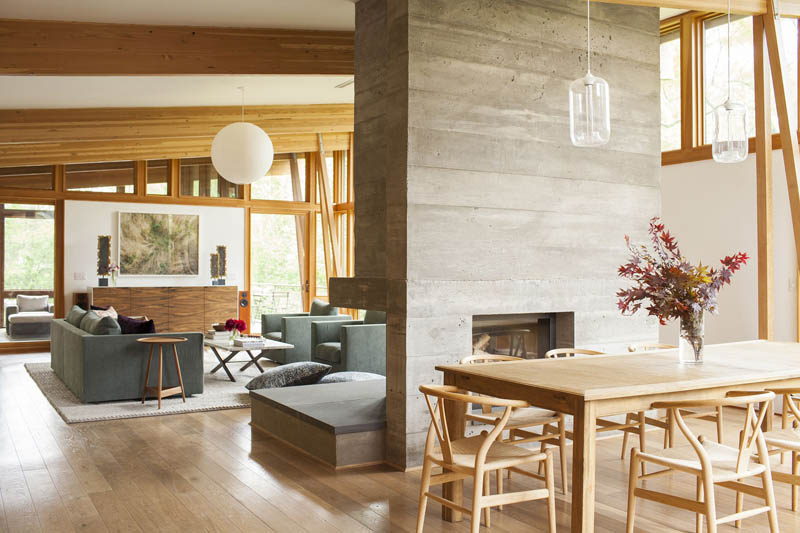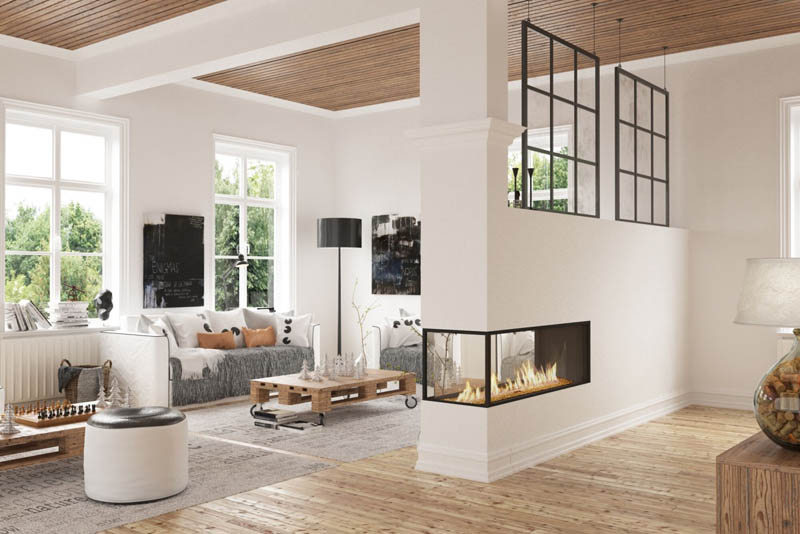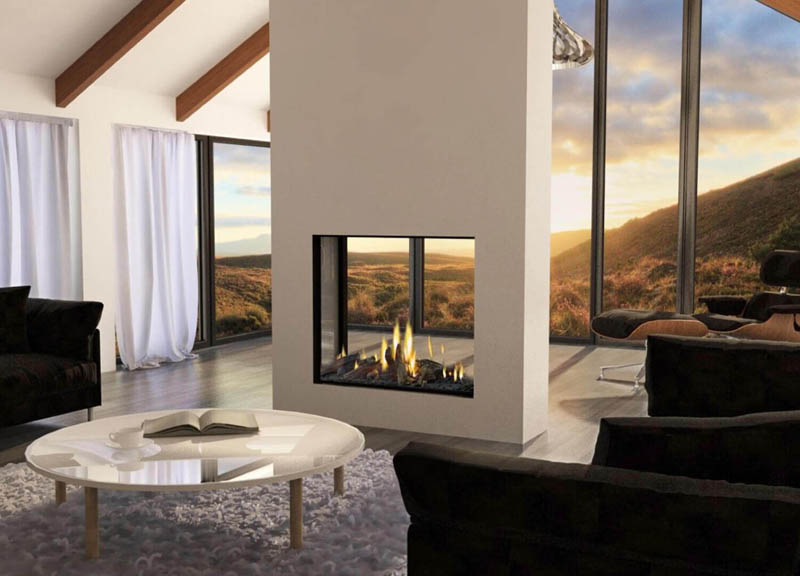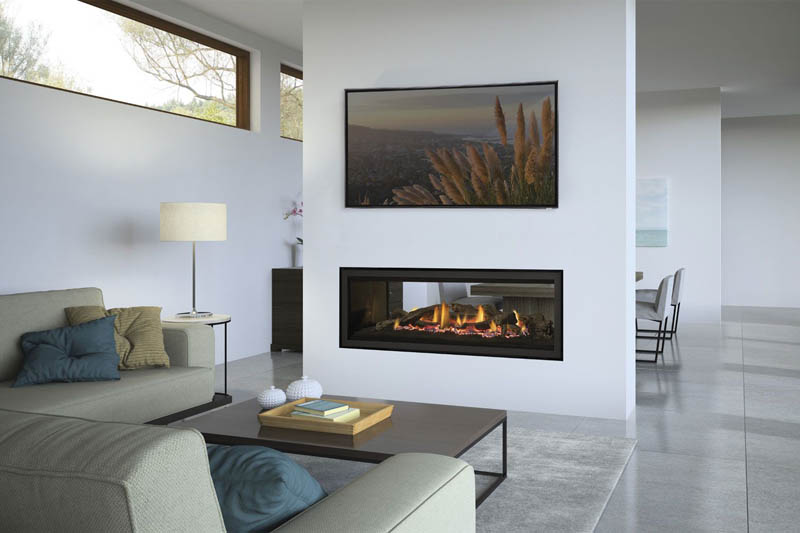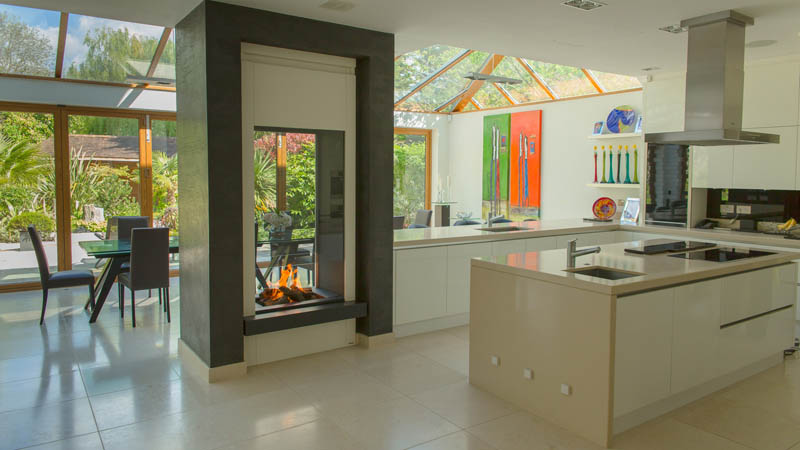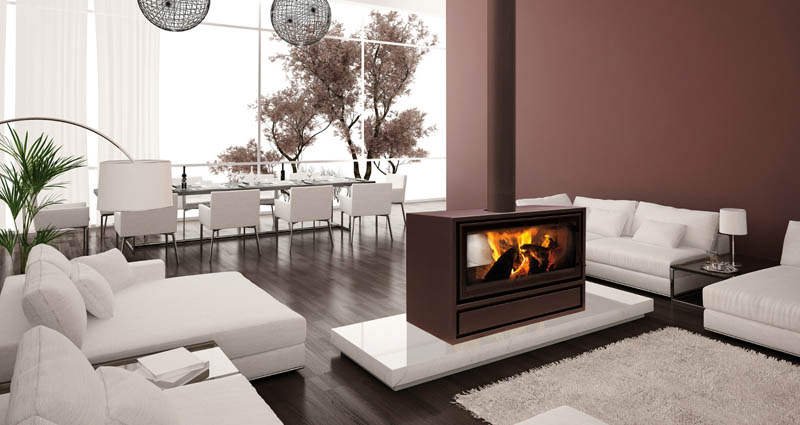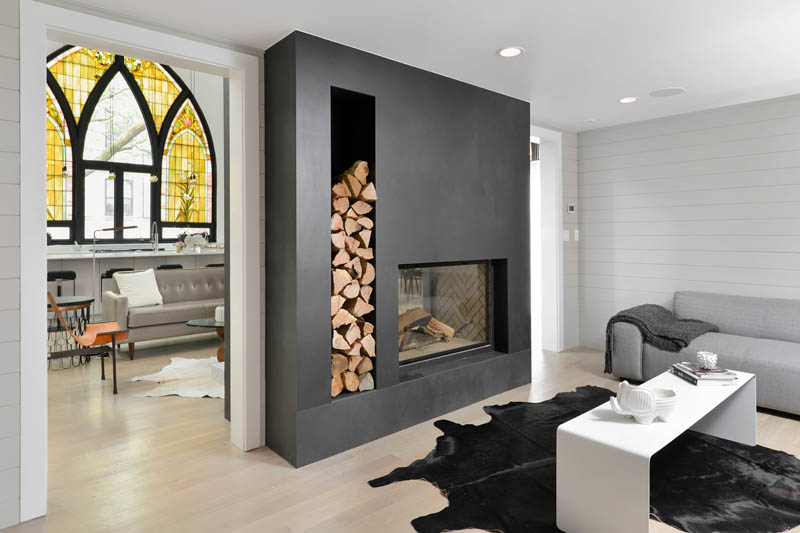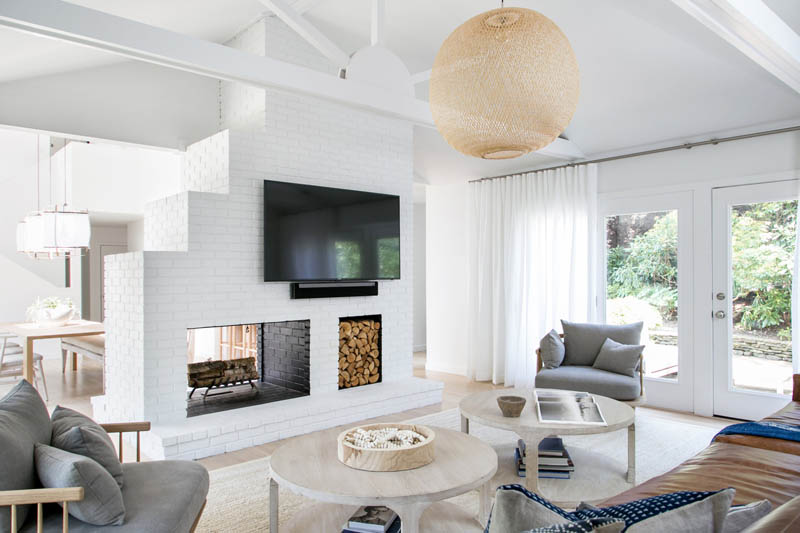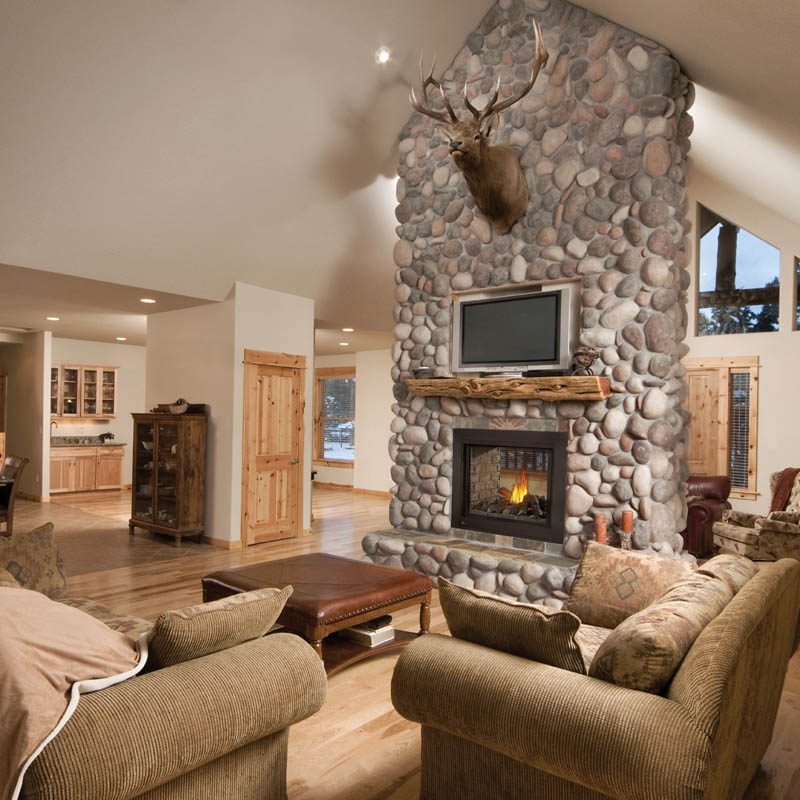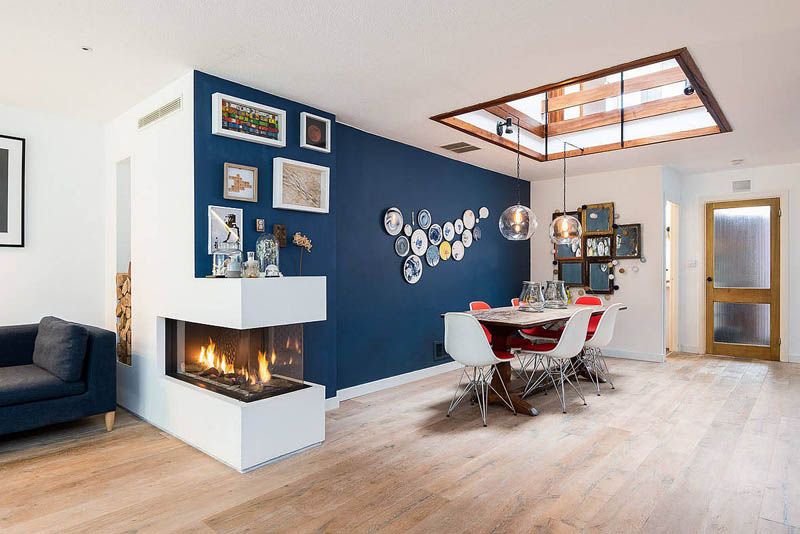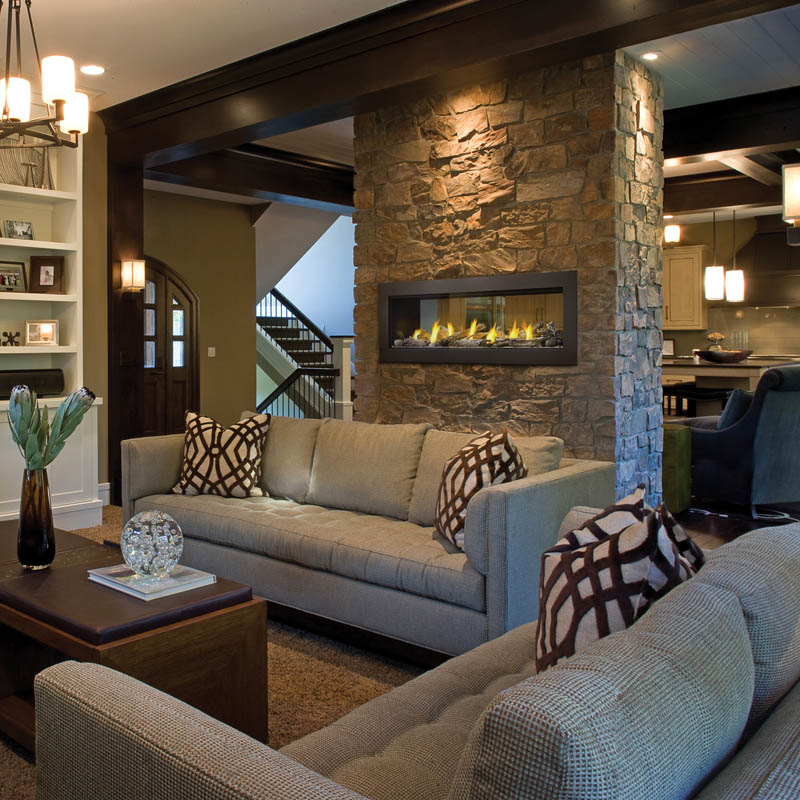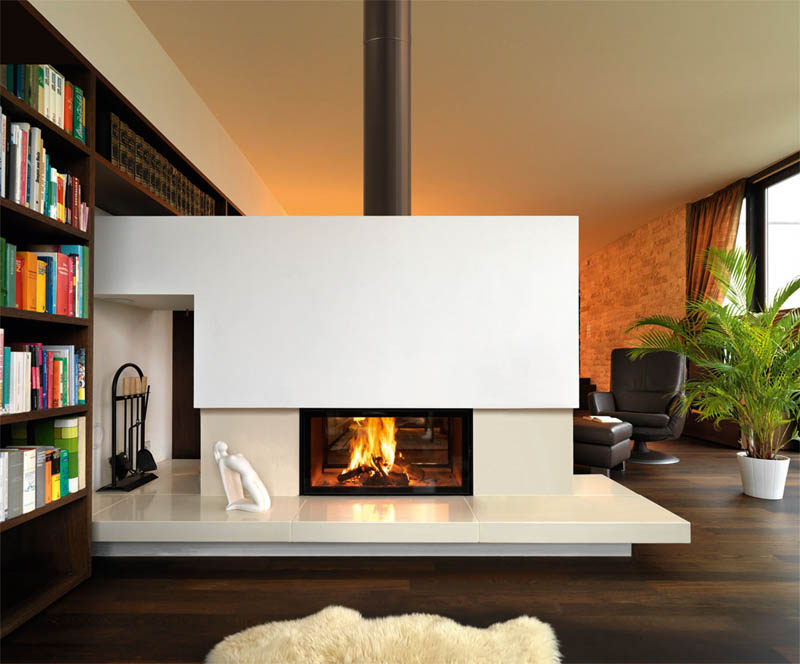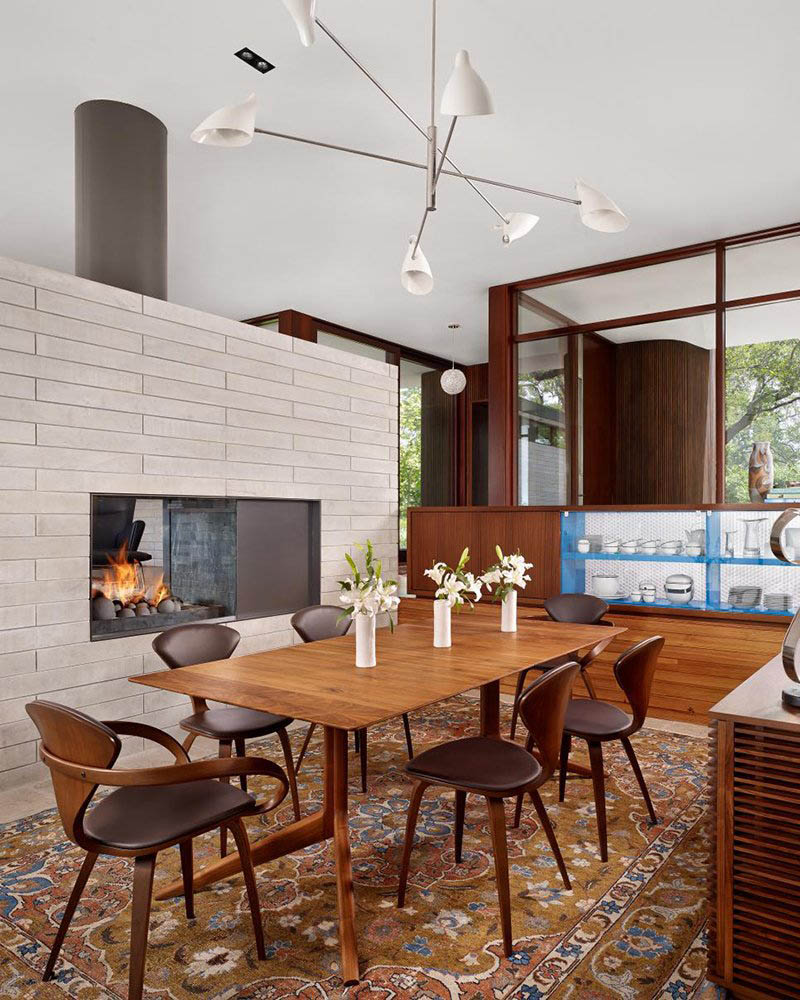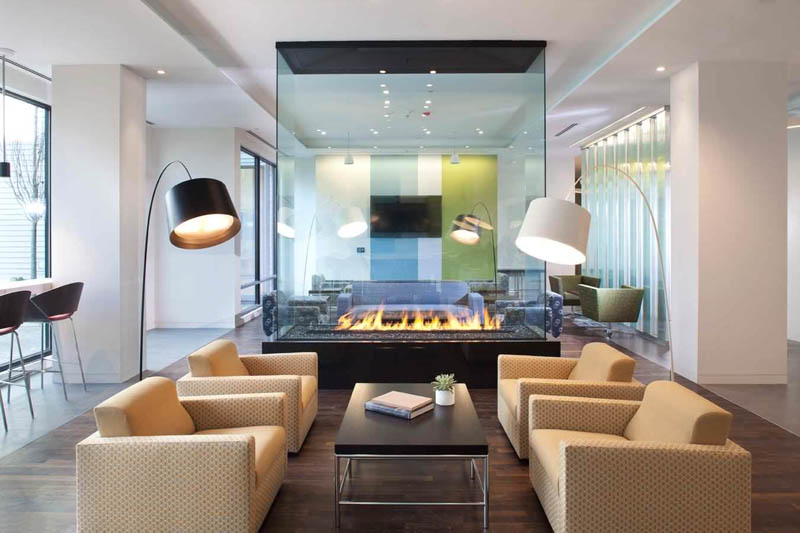 Fireplaces Between bedroom and bathroom
It is a great idea to have double-sided fireplaces for bedrooms that has its own master suite, desk, makeup table, sitting area and others. What is better than soaking in the tub and feel the warmth coming from the fireplace on the wall?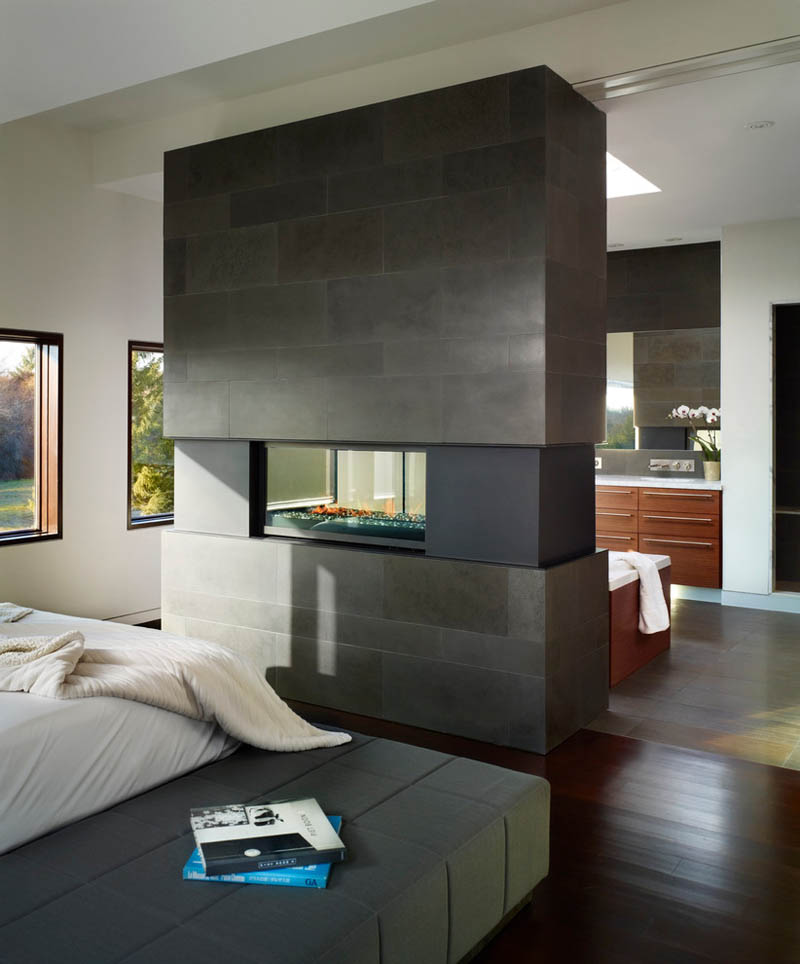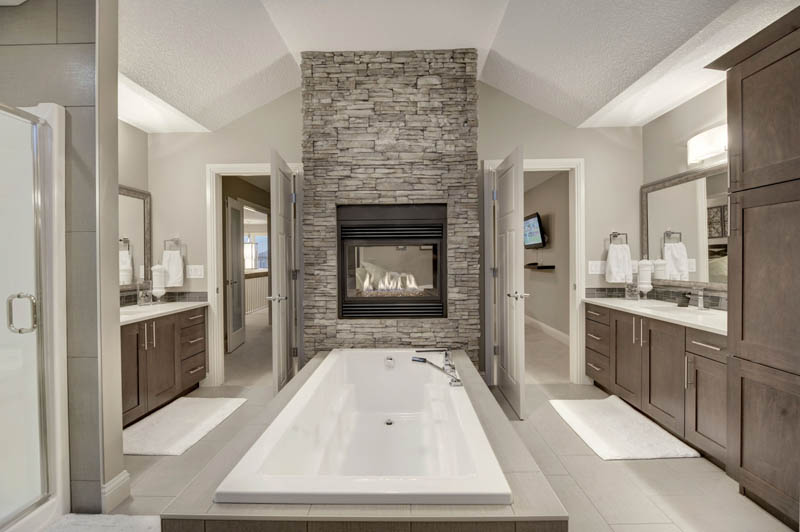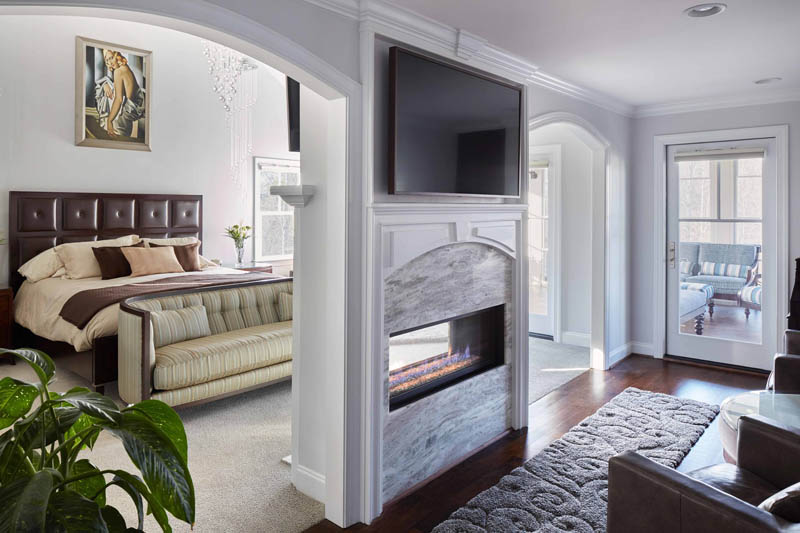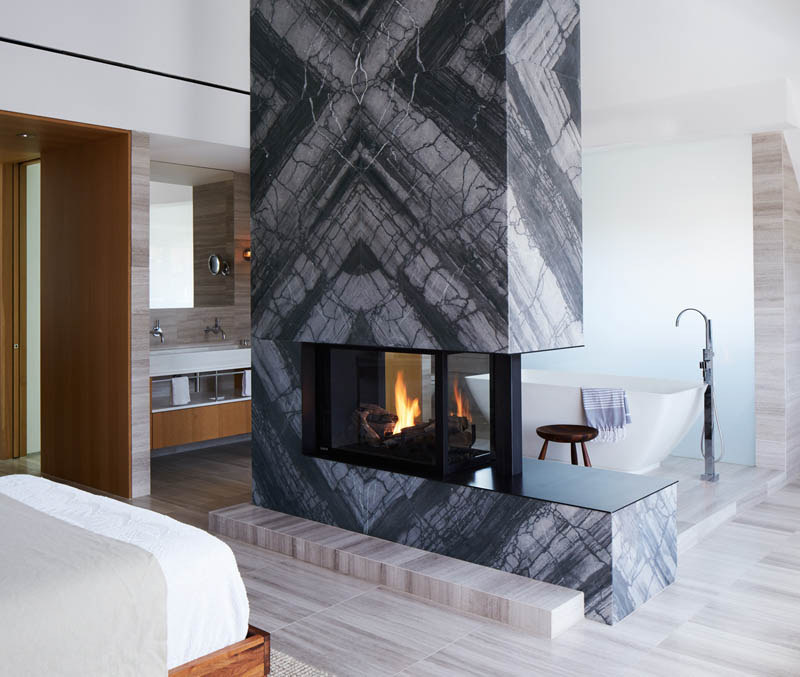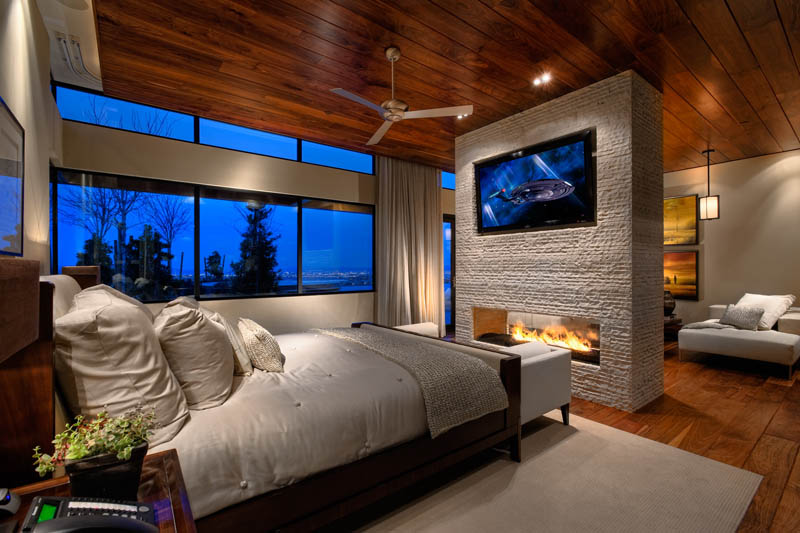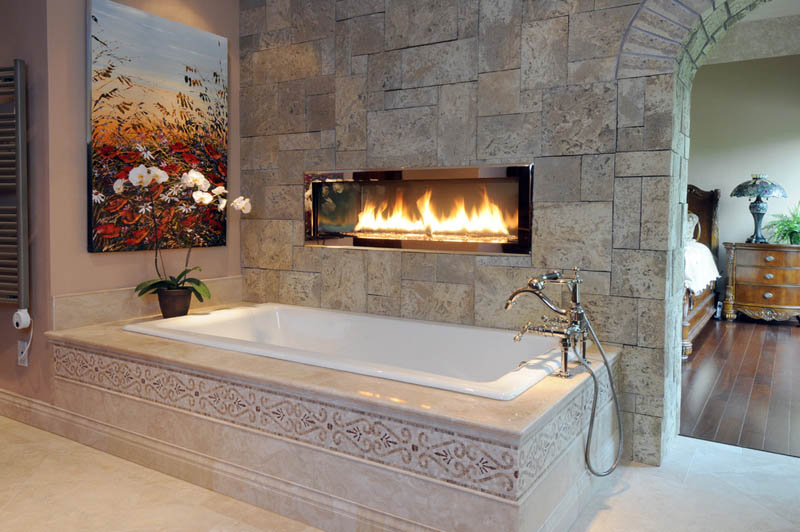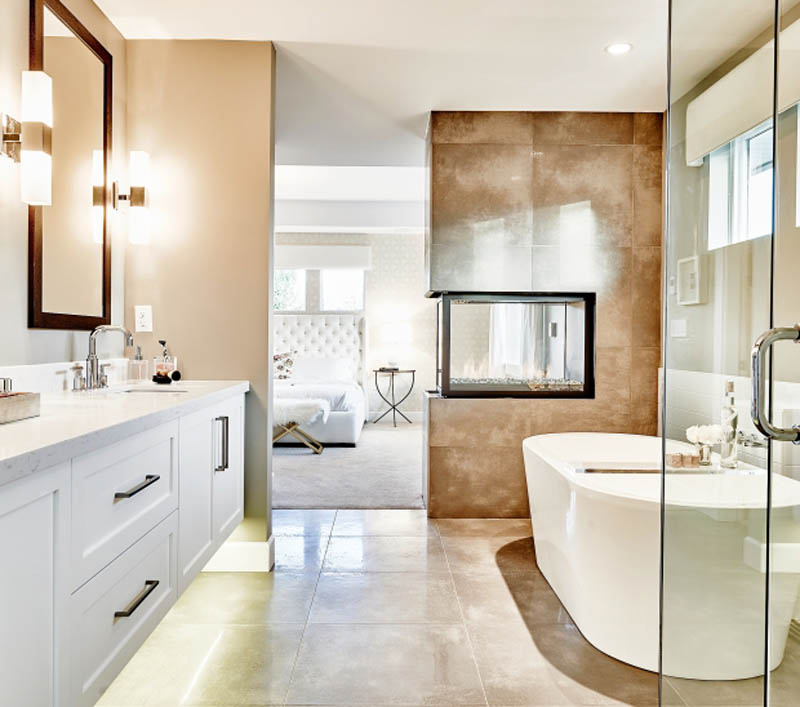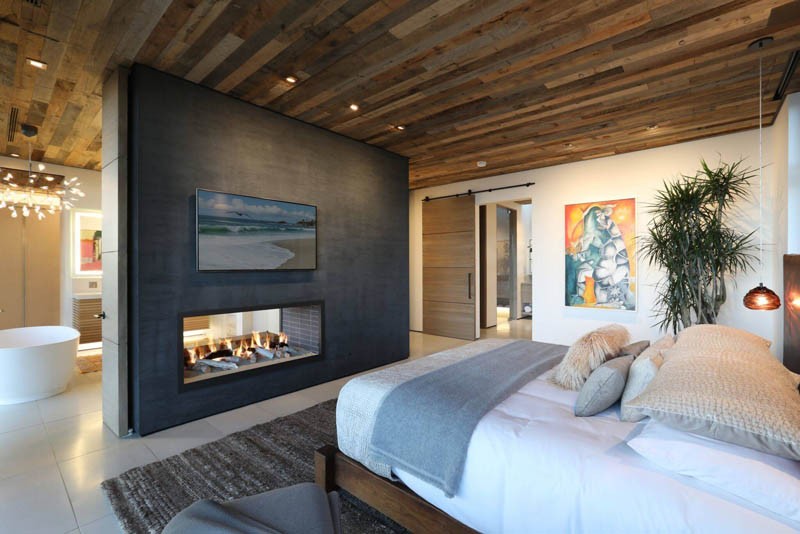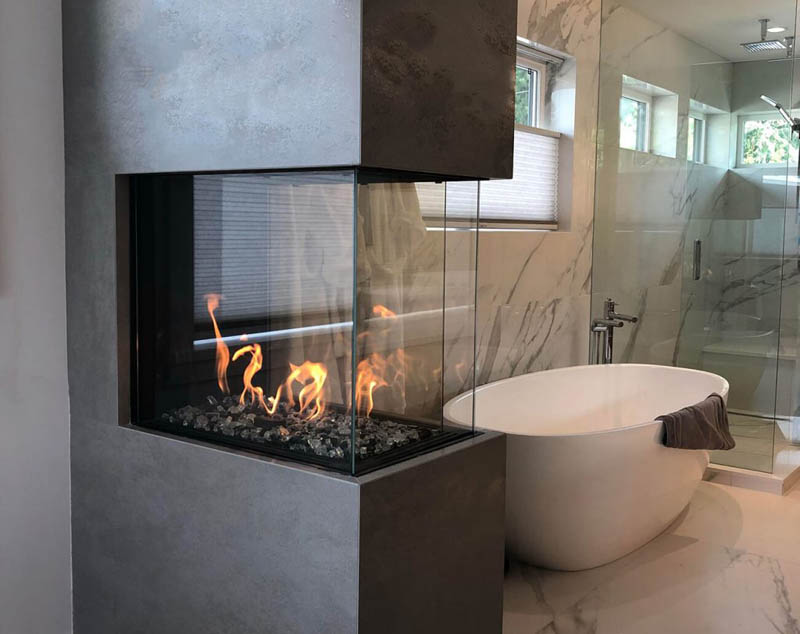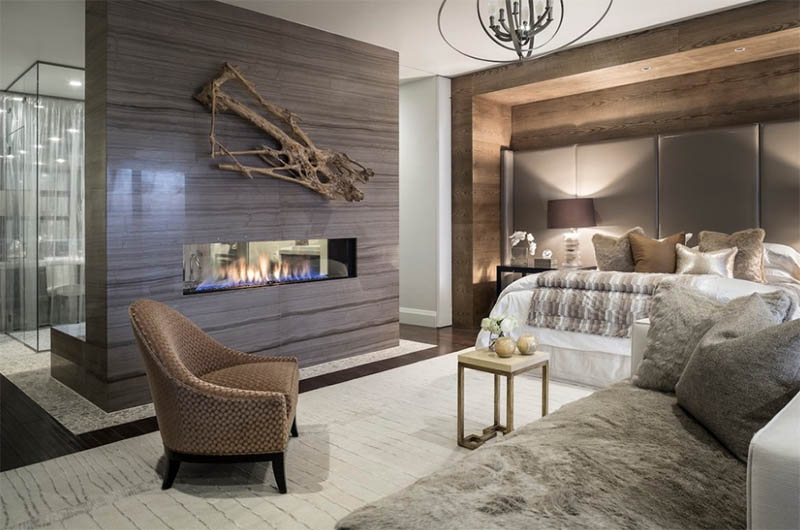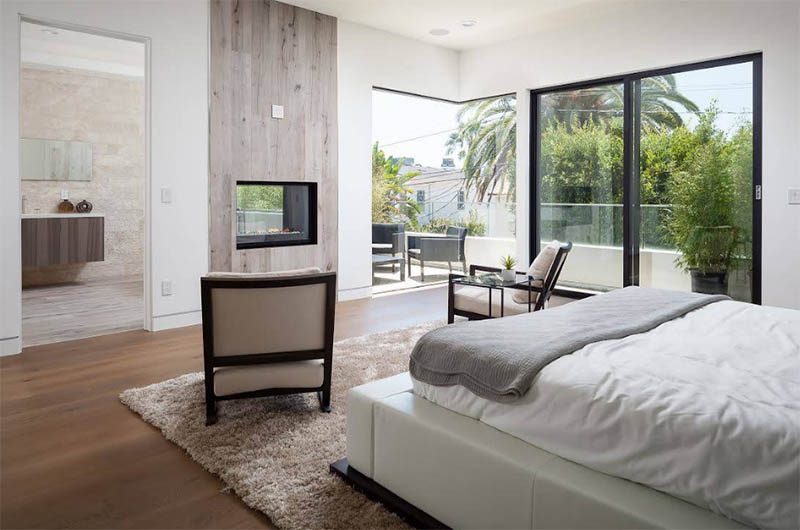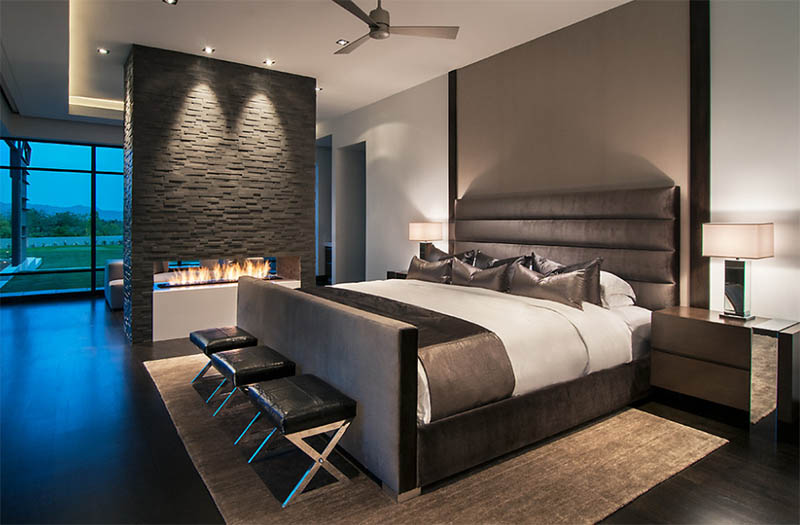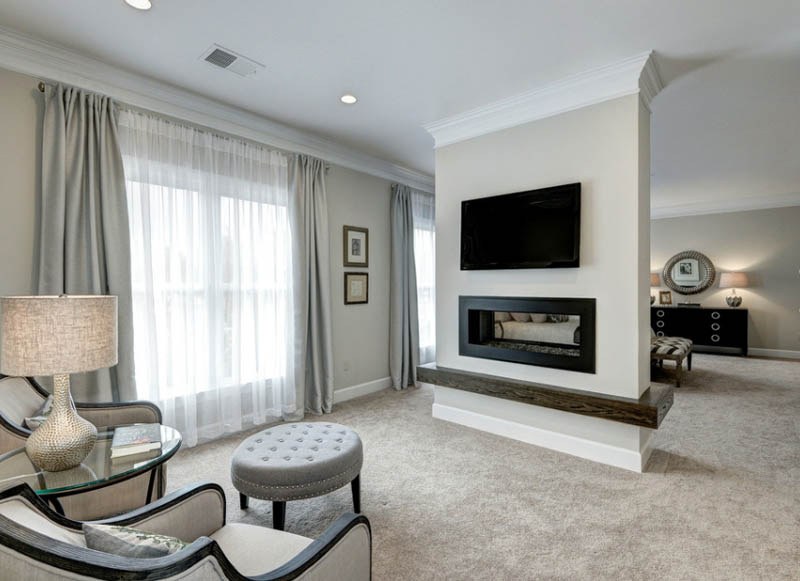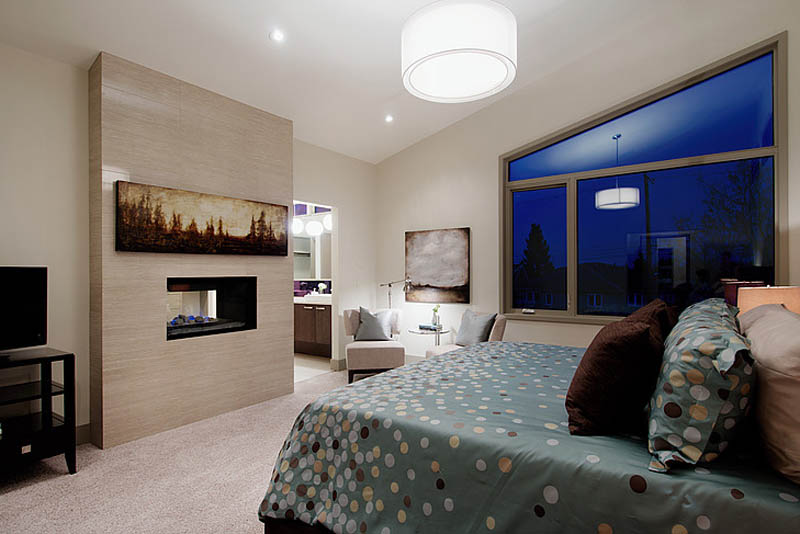 Outdoor & Indoor Fireplace
For instance, many homeowners do not use their outdoor patio in the winter due to a lack of heat. But by installing a double-sided fireplace in the living room, for instance, that shares a common wall with the patio, homeowners can greatly expand their use of the home during the cooler months without any increase in heating costs.