Monaco architects have designed many stunning developments, and among the most recent is Jardin L' Exotique Monaco by award-winning architect Rudy Ricciotti.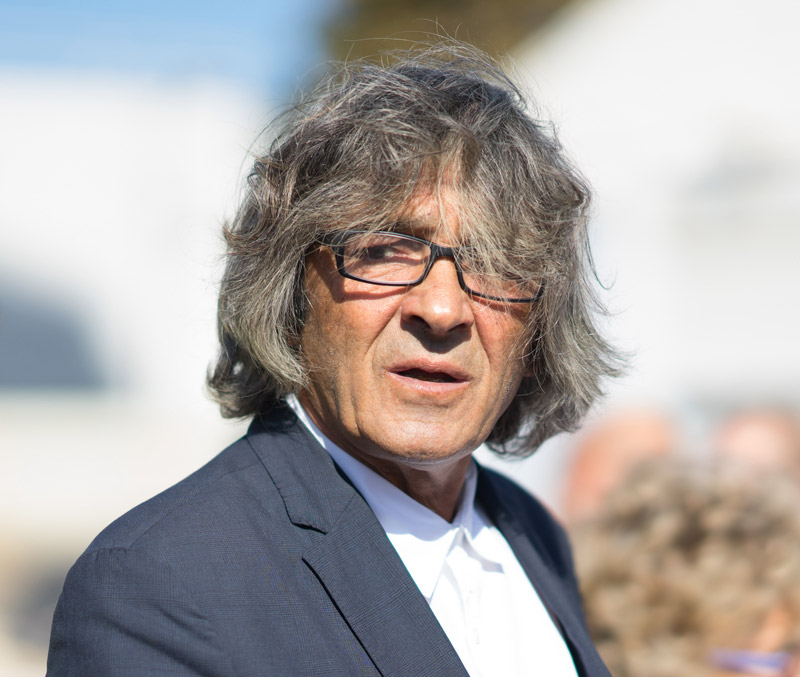 The renowned architect's inspiration from nature is evident in the luxury cliffside development that features contemporary lines, spectacular views of the sea, hanging gardens, and abundant tropical foliage. From its south-facing vantage point, Jardin L' Exotique Monaco is also infused with sunlight.
Rudy Ricciotti; a famed architect in Monaco
Ricciotti's own residence along the coast of Cassis, France, is surrounded by vegetation and has a clear view of the Mediterranean Sea. The architect is known to have repeated a well-known quote from the Italian writer Curzio Malaparte when referring to his idyllic location: "I designed the scenery."
As is the case with so many of the famed Monaco architects, Ricciotti has been honoured with numerous prestigious awards, including the Grand Prix National de l'Architecture, a Gold Medal from la Fondation de l'Académie d'Architecture, the Chevalier of the Legion of Honour, and Officer of the National Order of Merit.
Among his most notable recent works are the striking MuCEM — the Museum of European and Mediterranean Civilisations at the entrance to the Old Port in Marseille, France; the Musée de la Romanité in Nîmes, described as being draped in a glass "toga"; and the angular Cathédrale d'images, Saint Priest.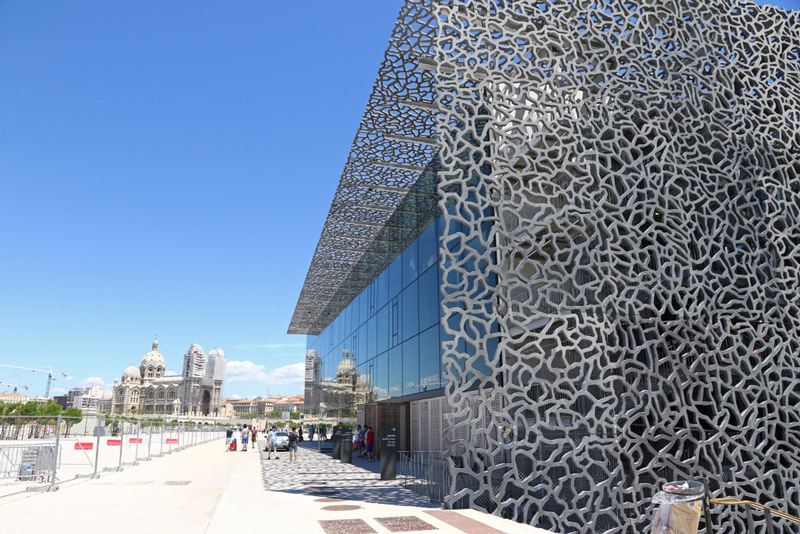 Clean, sharp lines, and maximum light; Jardin L' Exotique
Cited as one of the greatest contemporary architects, Ricciotti designed the Jardin L' Exotique Monaco in that vein, with clean, sharp lines. To maximise light — another of Ricciotti's signature elements — each of the 50 luxe apartments features floor-to-ceiling windows, an expansive terrace, and spectacular views of the sea. The use of wood and stone reflects the architect's respect for natural materials and the principality's commitment to sustainability.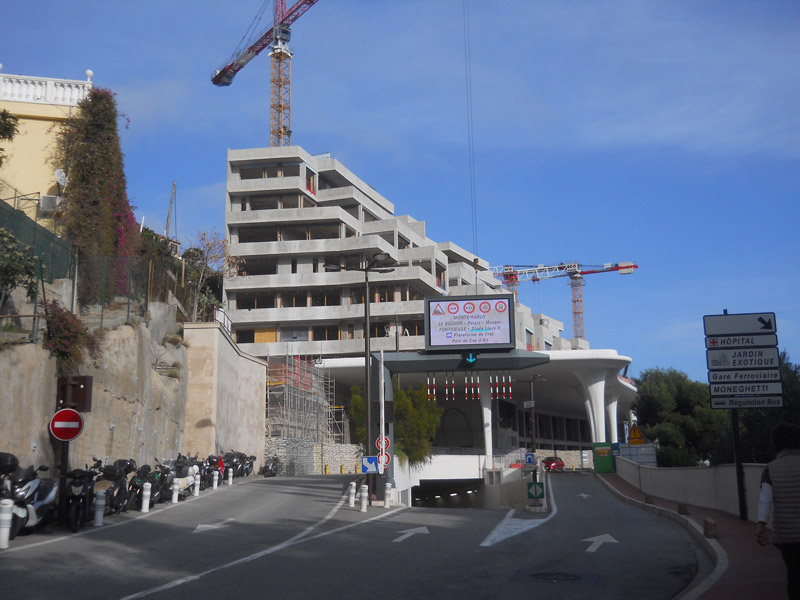 Topping the luxury residence is a two-storey penthouse featuring 420 metres of outdoor space and grand, panoramic views. The rooftop pool and solarium are surrounded by lush greenery, and a large patio connects the two floors. The penthouse has four master bedrooms and a spacious, open living room.
Finally, the building also includes 15 floors of underground parking that can accommodate 1,850 automobiles.
Alfresco living is meant to be a highlight of these residences, which enjoy the additional advantage of being steps away from ­­ the Jardin Exotique botanical gardens. Part of Ricciotti's development project included the relocation and expansion of these gardens, where a variety of imported succulents cover the promontory, and pathways lead to unobstructed views of the Bay of Monaco.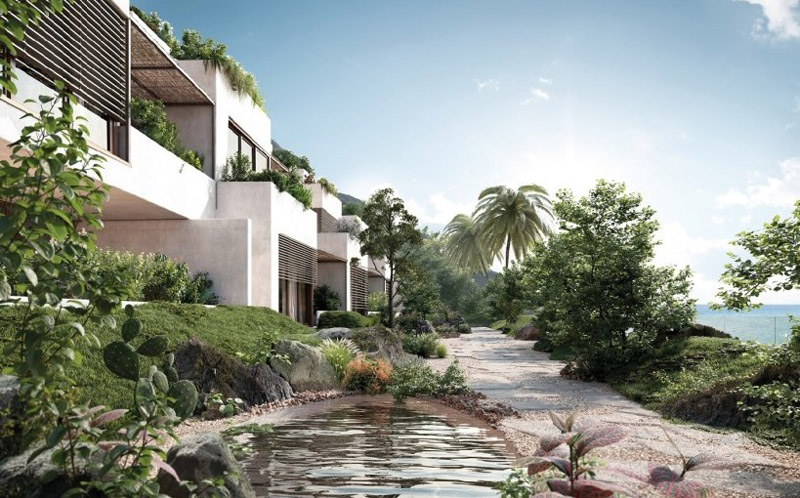 L'Exotique development Monaco, with its modern design and unique location, is a sought-after address in the northwest of the principality. From its promontory overlooking the Mediterranean Sea and Monaco's famed Rock, it truly offers the height of luxury living, all designed by one of the most iconic Monaco architects.