To show a person how much they mean to you, giving them a unique gift they'd never think of is an excellent way to build a deeper connection. Anyone can give generic gifts such as cards, a bag, candles, etc. But to truly find something the other person will cherish for a long time is a matter of art, creativity, and skill.
One thing that everyone definitely has is a wardrobe that suits their individual style and taste. Some people own clothing pieces that they use to create their own looks, such as wearing a belt with a dress. In contrast, others have one specific item that serves as their go-to piece, such as an oversized sweater.
But the one sure-shot clothing piece that everyone is bound to have stashed in their wardrobe is at least one cozy outfit which they throw on when they're aiming for something minimal.
Luckily, these clothing pieces will never go out of style. They are timeless and work as amazing gifts to someone you're close to. So, if you're confused about what to give on a special occasion, then a cozy gift might just be the way to go!
For some inspiration, here are a few ideas to give as cozy gifts to your loved ones.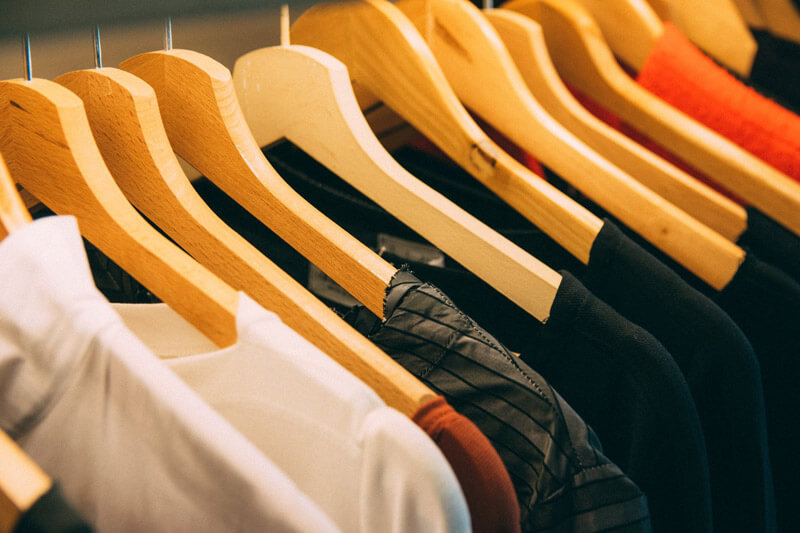 A hip and trendy t-shirt is the perfect unique item to gift to someone. An ideal combination of cozy and snug, a t-shirt is versatile enough to be worn inside as well as outside, with shorts, or jeans, or even paired with a skirt. Style it up or style it down, it'll work everywhere!
Apart from this, if the recipient values giving back to the community, you can also opt for a t-shirt that serves a greater purpose. There are several organizations you can purchase from that contribute to a cause with every t-shirt purchased.
Having a cool not today satan shirt, for instance, you are contributing to church-based aid to provide for impoverished children. It's an amazing cause to support and something that goes beyond just a gift for that one recipient. Not just because of this fact, but the phrase also gives the perfect edge to a casual outfit!
The comfy sweatshirt
Every single person needs to have a long-sleeved sweatshirt which they feel relaxed in. This item should be a little oversized so it can work with shorts and jeans both. Additionally, an oversized style also looks good, whether you're at home or outside.
You know how Mcdonalds is comfort food for some people? These sweatshirts often serve the same purpose where outfits are concerned.
It is the perfect gift idea; all you need to do to find the perfect sweatshirt is to look for something comfy; not too thick, and not too thin. There are countless designs out there; you just have to pick the perfect one which you think would suit and fit the recipient best.
For design inspirations, you should look for customized sweatshirts, such as those displaying someone's birth signs, favorite quotes, and sayings. You can also look at their favorite movies, books, or tv shows for ideas; with something as universal as Friends or Harry Potter, you're bound to find something that's going to be a hit!
A plunge neckline dress
One of the best cozy outfits for females is a dress with a plunging neckline. These kinds of dresses are loose and flowy, creating the ultimate comfy yet feminine look. They are perfect for summer, either to wear outside for casual days or on the beach on top of a bikini.
If you're confused about the design, then you'd be happy to know there are many styles and designs that you can choose from to select the one that's perfect for your close one.
This kind of dress is not only comfy to wear but always comes in handy. They can be accessorized with earrings, necklaces as the neck plunge is deep, scarves, handbags, etc. It can be suited to anyone's style and works every way you can think of!
The perfect accessory
You can never go wrong with accessories! A scarf is always, oh, so cozy that you would never want to take off. The best part about scarves is that the choices are limitless; whether you're looking for animal prints, quotes, florals, or some other unique design, you're definitely going to find something you like!
You can easily pick the perfect one and give it as a gift. It works as a thoughtful gift as a scarf can be worn with any outfit if appropriately styled. Apart from scarves, you can also go for a customized belt that works just as well as a good gift, as it complements shorts, jumpsuits, skirts, jeans, and dresses!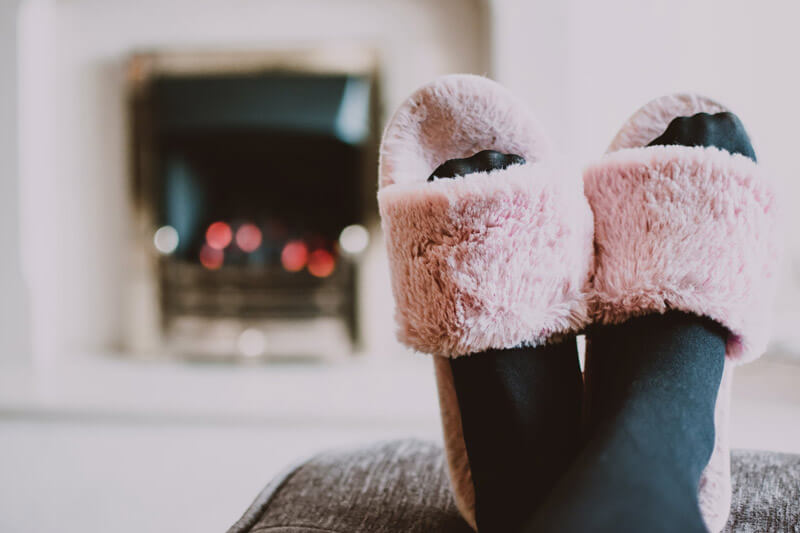 Socks are another option since you can opt for fun and cute themed socks. In fact, who doesn't love adorable and comfy socks to wear at home? People wear socks with all kinds of shoes, and even by themselves to stay cozy, so they're a great gift to give.
A white button-down shirt
Every female should own a comfortable white button-down shirt. The material should be soft so that it can be styled in many different ways. It is an excellent idea for a gift if you feel that person doesn't own one already. Or even if they do, there is no harm in owning two.
This is one universally owned item that can be styled in the maximum number of ways. With colorful undershirt, tucked or untucked, with any kind of pants including jeans, shorts, skirts. A white button-down shirt can be beautifully accessorized with scarves and belts. There is no limit in making a white button-down shirt entirely your own, and it can easily be one of the most perfectly comfortable and cozy gifts.
Final Thoughts
Giving gifts is an enjoyable process for both the giver and the receiver. Finding the perfect gift for someone you know isn't exactly an easy feat as you want the gift to be ideal, but it also allows you to explore your creativity.
More than creativity, though, it's about finding something that the other person will love. As people say, it's not just the gift, but the thought behind it too. So it's important to think about what the other will cherish and go for it!