Your kitchen is a very important part of your home. It is the place where everyone in the family begins and ends their day. Because it is such a popular place, having enough space and seating is essential. It is also necessary that each person is able to do what they need to do in the kitchen, whether it is cooking, cleaning, eating, or working.
Design Your Kitchen to Accommodate Two Cooks
There are an awful lot of diets a person can be on nowadays. In an attempt to get healthier, people try things such as veganism, gluten-free diets, and Keto. Gone are the days where the whole family gathered around a meatloaf and a bowl of potatoes. All those different diets mean that more than one meal will be prepared at dinner time.
Some kitchens are designed to accommodate two chefs as they would be in a restaurant. They will often have two ovens and an island in the middle of the room with extra burners. If you choose such a kitchen, you and the other cooks in your family will have plenty of space to work your magic. The paths in the cooking area should be at least 48 inches wide for both cooks to be truly comfortable.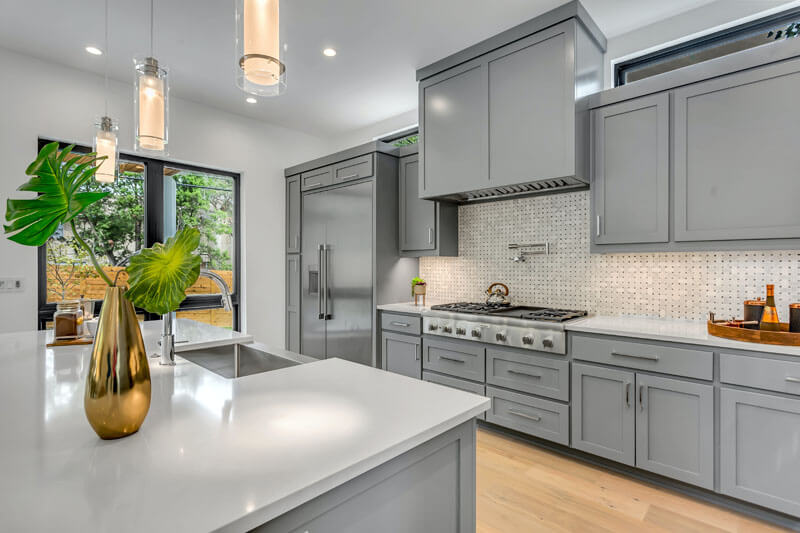 Put a Shelf Near the Oven
If you do a lot of cooking, you should put a shelve near the range. This way, you can have a convenient place to put all of the spices, oils, and equipment you will need within your reach. You can cut your cooking time in half with an easy to reach shelf and that means more time for fun and enjoying your home.
Pick out Lighting that is Both Beautiful and Functional.
Hanging pendant style lights above a kitchen island or breakfast bar will brighten up your kitchen at all hours of the day. They are both reasonably priced and stylish. If you have a large island, you will want to pick out large lights, or else the pendants will look too small.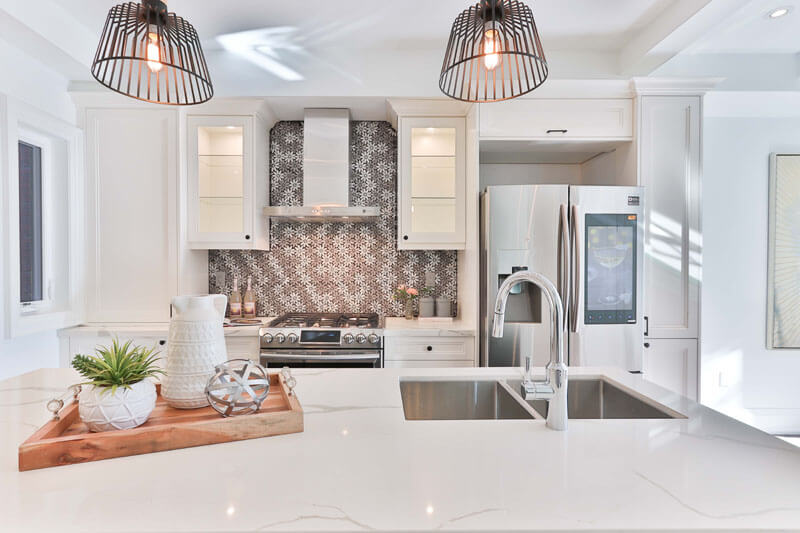 Make Sure All of Your Appliances are Within Your Reach
Have you ever attempted to use a microwave that was placed so far above your head that you could not see any of the numbers? Have you ever tried to cook on a traditional stove where you could not reach the burners?
Poorly placed appliances can discourage you from using your kitchen. When you cook or clean, you should be comfortable every step of the way. If your appliances are not set up for a cook's convenience, it may also affect the resale value of your home.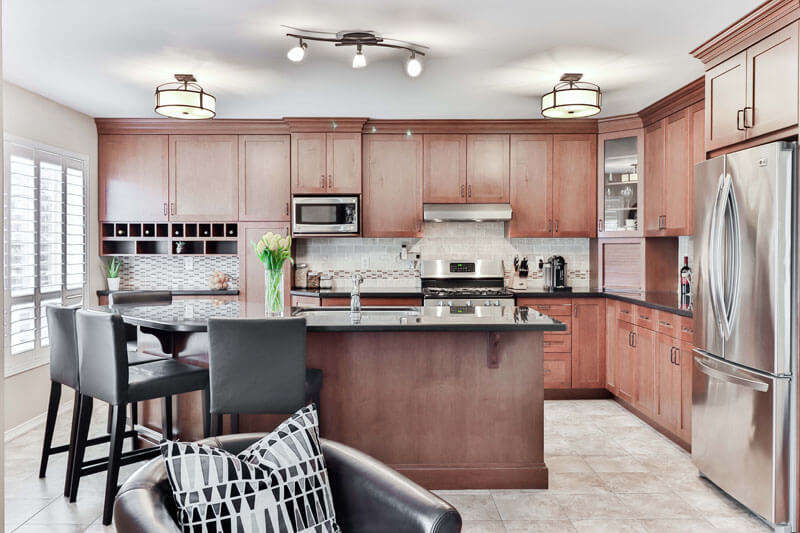 Finding a Contractor
A Seattle kitchen remodel contractor can help you to design the perfect kitchen for your domicile. They can let you know about all of the different options you have when it comes to the design of the cabinets and they can tell you what materials are the most durable and which are the most beautiful.
Be sure to choose a contractor who has a staff of regular workers. They should have several workers who specialize in electrical wiring and water pipe installation. They should also be able to provide references.
A kitchen that is a pleasant place to eat and work can make your home the perfect place to live in or visit.