Are You Ready To Have A Distinctive LED flower vase? Different commen glass vase in the matket, this flower vase more intelligent and convenient, more than a simple functional vase. The LED spotlights will give a uniquely gorgeous visibility to beautiful flowers.
The base of the glass vase contains 7 LED lights in the middle, which was powered by 3 x AA batteries. The warm white LED lights is with timer function 6h on and 18h off, turn on the switch, it will recycle automatically! The LED function supplies enough illumination to the flowers or planters so as to grow better with least care. The Timer function perfectly solve the over-care problems. Warm homely LED lights that create an ambient effect, it look beautiful in any room of any home.
Moreover, these are made of borosilicate glass. They're sturdier than normal glasses, Chemical resistance, and high temperature resistance, also add footrest to the stands which make it more stability.
This special design table lamp will add a touch of elegance to your home, garden, indoor outdoor decoration. You can put plant, candies anything you want inside to increase the romantic atmospher. They're definitely can be used as attractive centerpiece on your tabletop. [buy on amazon]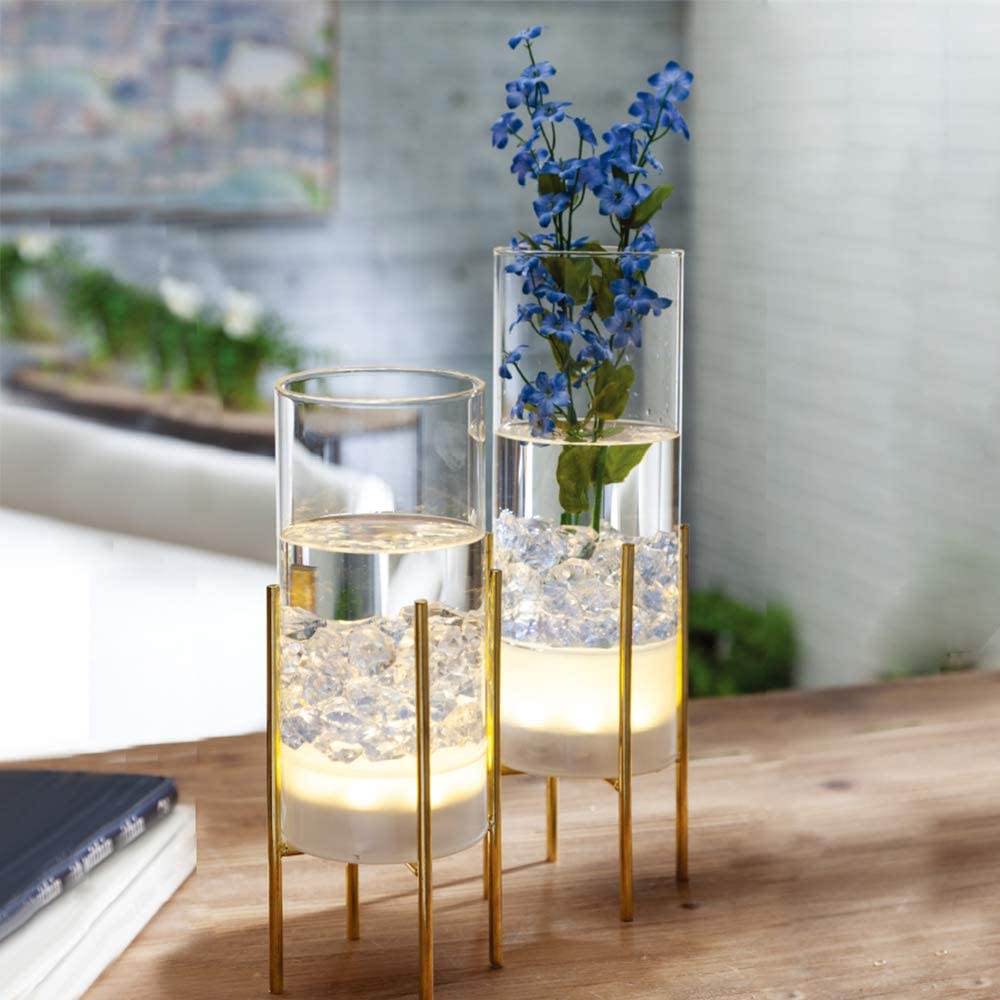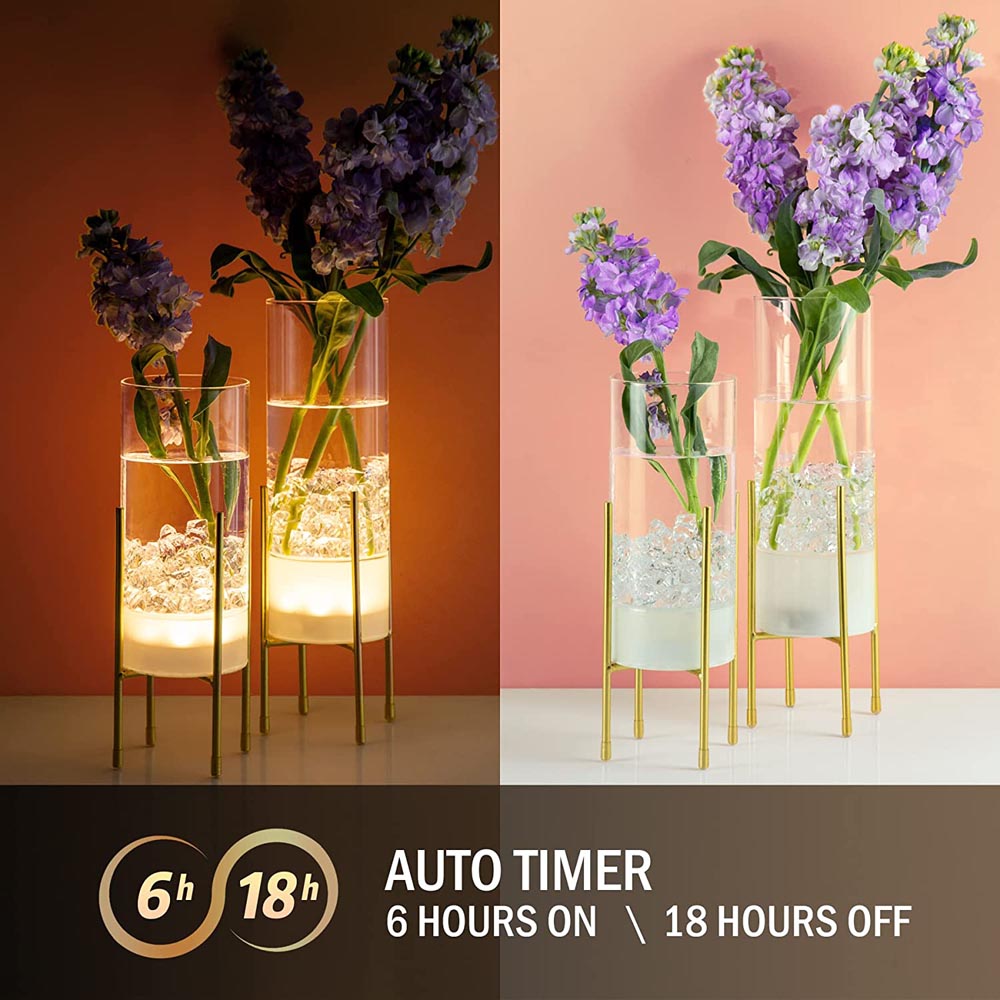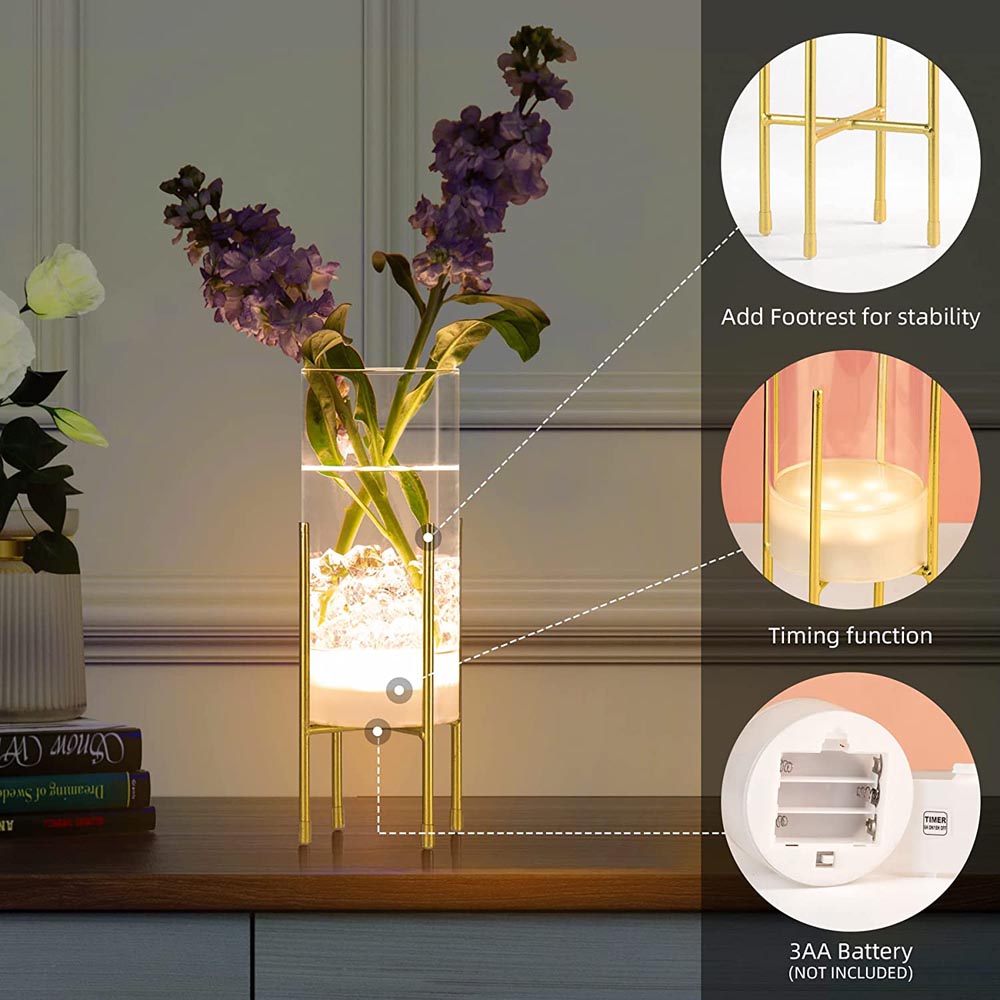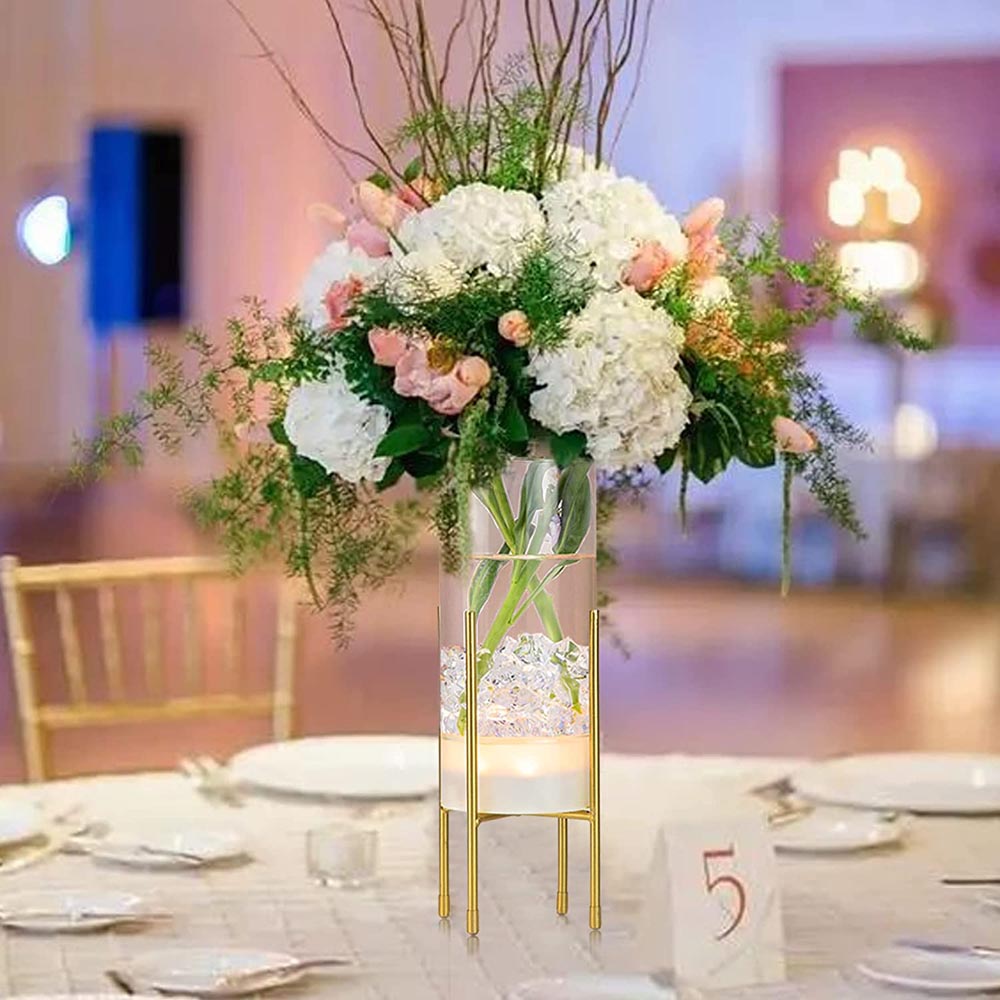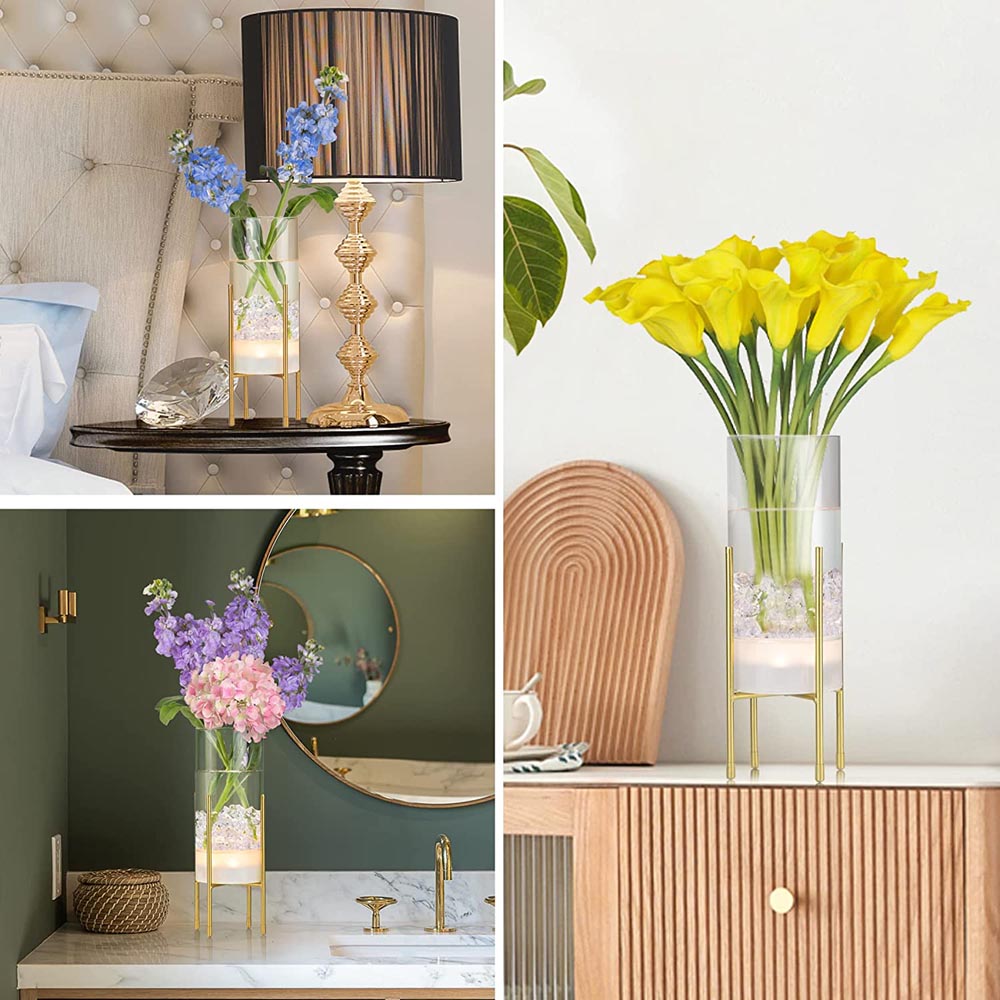 We are a participant in the Amazon Services LLC Associates Program. If you make a purchase, Design Swan may earn an affiliate commission. Please read our disclosure for more info.