French Artist JR has created the optical illusion that the French capital's Eiffel Tower is perched precariously over a rocky ravine. The artwork involved laying an image of a ravine, and the pillars that form the base of the Eiffel Tower, onto the floor of an esplanade that overlooks the tower. When a visitor stands in the right spot, the artwork in the foreground and the tower in the background line up with each other, and the illusion is created.
There's no doubt that JR's creation, which invitingly welcomes audience participation, will for a time become an incredibly popular site for cheeky Instagram photo shoots. In fact, this is not the first time that JR has used the trompe-l'œil technique. In March of this year, the artist installed a piece called La Ferita (The Wound) on the side of the Palazzo Strozzi in Florence, Italy. The artwork makes it look as though a giant hole has been torn into the side of the building, revealing a semi-imaginary black and white environment inside.
If you love such kind of illusion, you can see follow JR on his Instagram's page.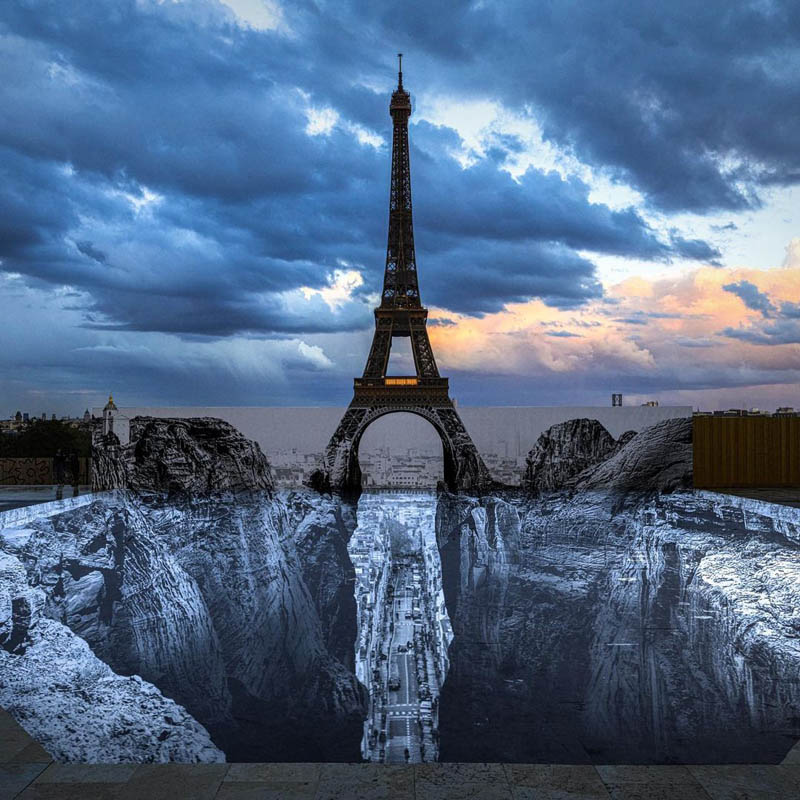 Image belongs to JR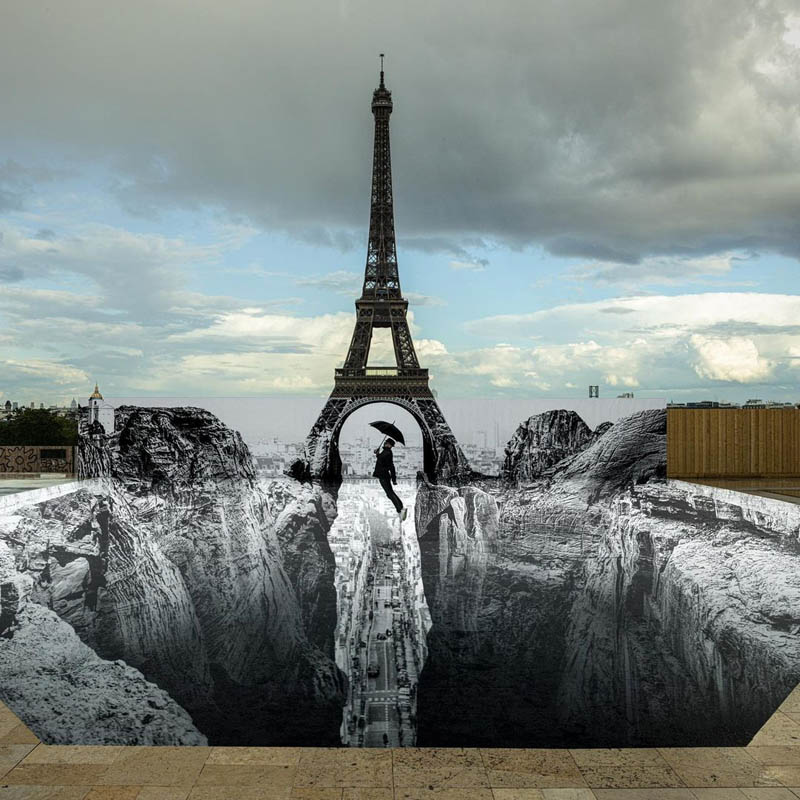 Image belongs to JR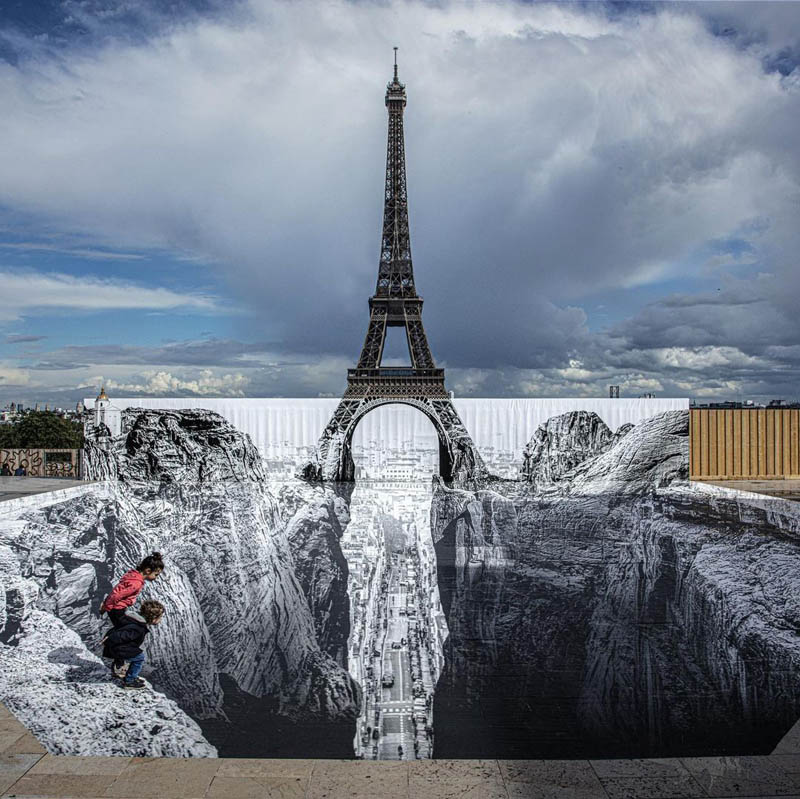 Image belongs to JR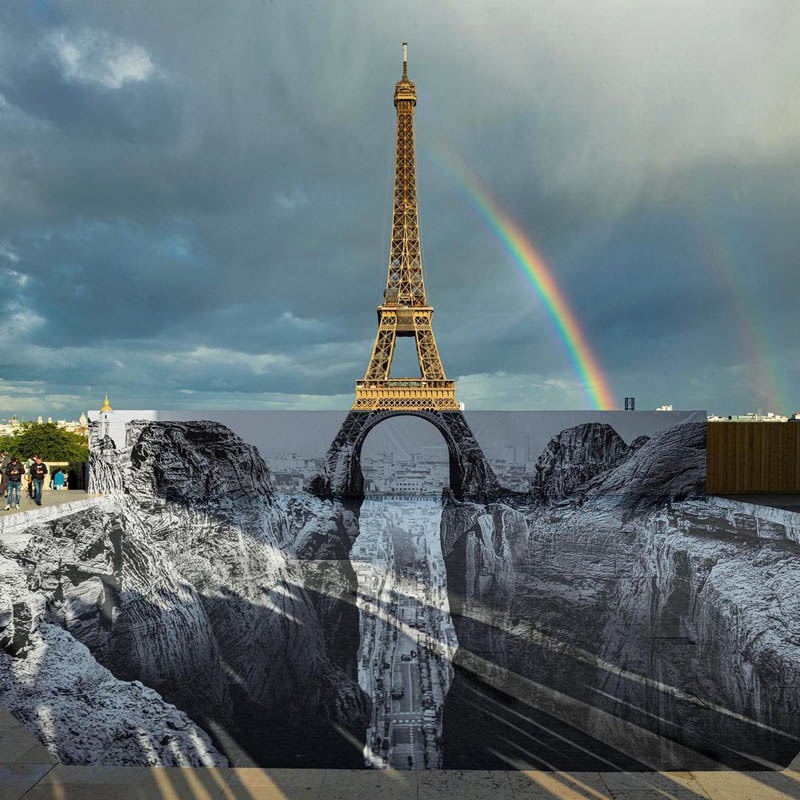 Image belongs to JR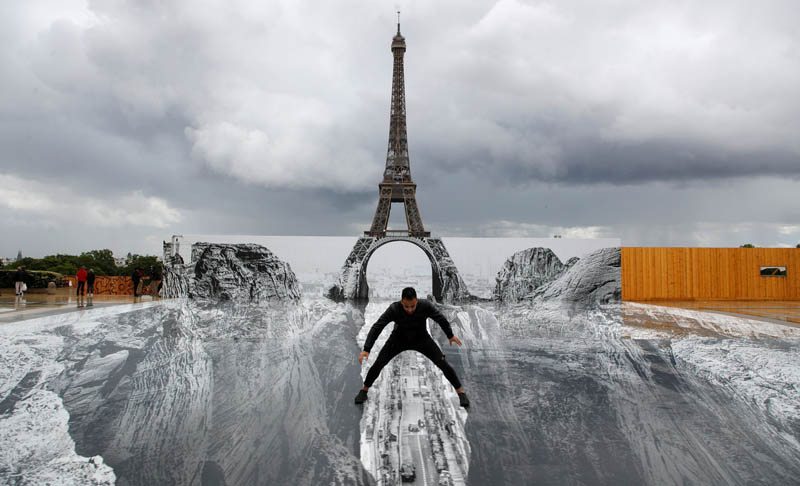 Image belongs to Reuters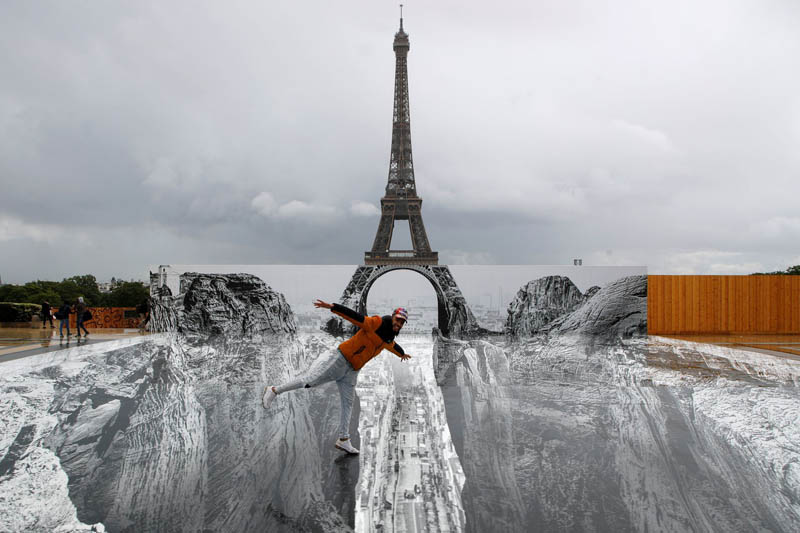 Image belongs to Reuters