Our home is that hub where we shall feel comfortable. But sometimes, it happens that due to the lack of space or a scarce budget we cannot afford all those innovations or items we would like to have. in many cases though, you can do many things on your own if you have imagination and some basic skills.
For example, just a couple of automation projects that can change your home immensely are:
Installing a new huge TV-set in your living room (yeah, we mean that you will need to install a TV lift);
Arranging more storage space under your bed with the help of a lift system;
Automating your kitchen to get enough space for all those items you wanted to buy but couldn't because of the lack of space.
When you try these ideas, you will see that you can automate in your home everything that you want, including shelves, stands, windows, etc. Get some miniature actuators, some actuator lifts, and some bigger systems for more demanding projects. And here we go, with basic projects. You can expand them to any items in your home.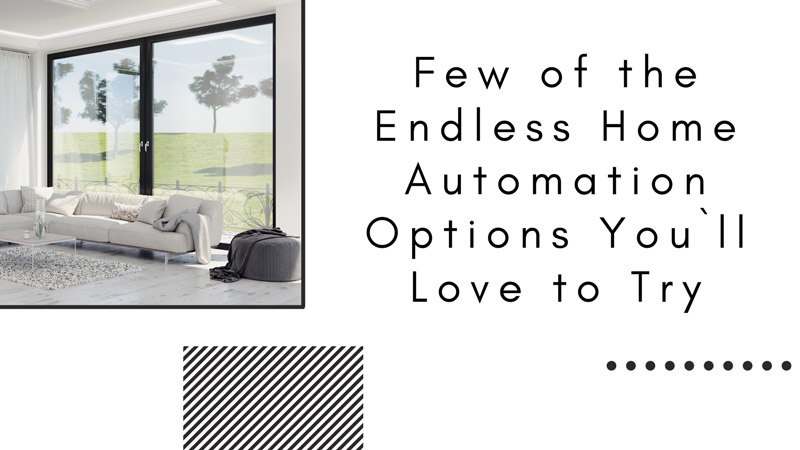 A Big TV-Set? Now, It Is Possible!
If you have been dreaming about a bit TV-set but for now, didn't find a proper place to install it, here is the solution: a lift system for your TV-set. Now, let us check where you can find a place to fix it. If you have a nice cabinet in your living room, you can use it as a home for your TV-set. Let us check how to make your TV popup from the cabinet and hide it when needed.
Get a TV lift. There are many options, just choose one that can lift your TV-set and has the needed stroke length to lift the device from the cabinet.
Now, cut out a slot in the cabinet top. It shall be big enough to let the device pass through it. Now, fix the lift in the cabinet so that it can lift the TV-set through the slot. If the TV-set is big and heavy, consider reinforcing the lift and the cabinet wall to which the lift is fixed.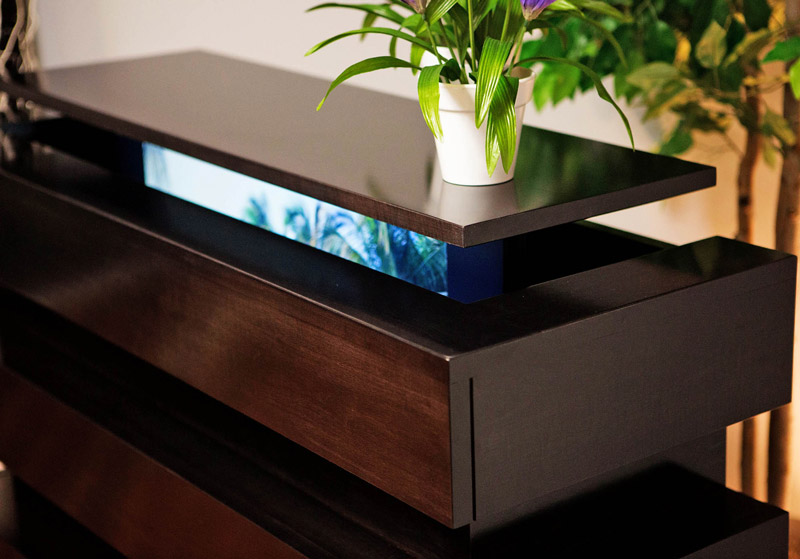 Fix the TV on the lift and test it. Move the actuator slowly to ensure you don't damage the expensive device. Adjust the lift position and the slot size if needed.
If everything works smoothly, hide the cables. Sometimes, you might need to install a special box to hide all those wires and cables, you can install it in a place where nobody can see it.
You might want to hide the slot when the TV is in the cabinet. For that, you can use the piece that you cut out. Fix it in hinges, and if the slot is big enough, the piece will cover the opening when the TV-set is hidden.
If you don't have any cabinet, you can install the lift on the wall. In this case, though, it is more reliable to hire somebody who can do it for you.
More Storage Place? With a Bed Lift, It Is Simple!
If you lack storage space, arrange it under your bed. To do so, fix two actuator lifts on both sides of the bed frame. When the bed frame is lifted, you can store inside plenty of things. When it is closed, you have a neat bedroom.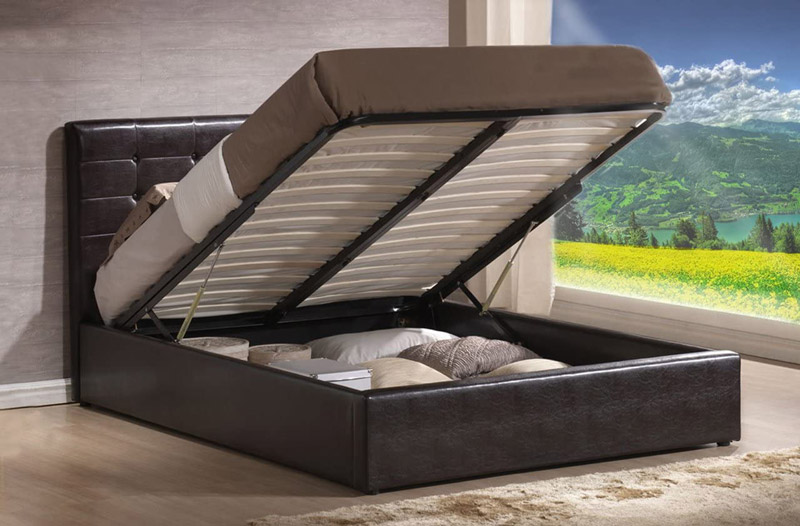 While many people store things like this, but in your case, we speak about an automated system. You don't need to fight with a heavy bed frame every time you need to close or open it. Entrust these tasks to actuators. Just make sure they are reliable enough and able to handle your bed frame.
Kitchen Can Be More Functional with Some Automation
Your kitchen can accommodate everything, every single device you have been dreaming about with some automation. For example, a lift platform for your coffee machine or food processor can save plenty of space and accommodate the device you want.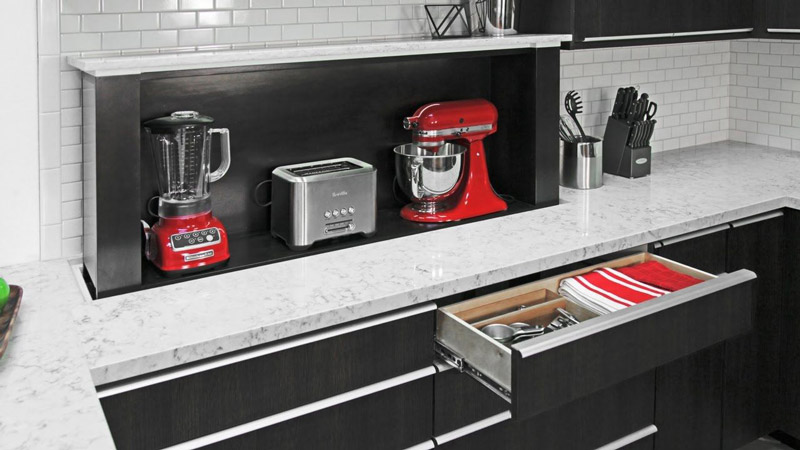 To make a lift platform, you can handle the installation in the same way as you did with the TV lift. But on the top of the actuator system, you need to install a platform able to support your device. And instead of a slot, you need to cut out an opening that will pass the machine through.
By the way, in the retracted position, under the platform, even some more things can be stored. Thus, you save a lot of space!
As you can see, everything can be handled if you use your imagination. We have provided you with the most common ideas. But based on them, you can automate many things. You can install a lift panel to accommodate different accessories and paintings. You can make your bookshelf hide and appear. Have a look at your accommodation and check what else ideas you can incorporate.
---
About Author

Hayley Mann is a technology enthusiast specializing in automation methods of ergonomics devices. Her engineering background helps her to create interesting articles on technical topics, making them understandable for all readers.
---