Highly Detailed 1:60-Scale Boeing 777 Paper Model by Luca Iaconi-Stewart
This highly detailed 1:60 scale reproduction of a Boeing 777 was built by San Francisco-based designer Luca Iaconi-Stewart since 2008. When the project started, Luca was still a junior in high school. And the whole idea of building such complex craft starts with a simple paper model assignment.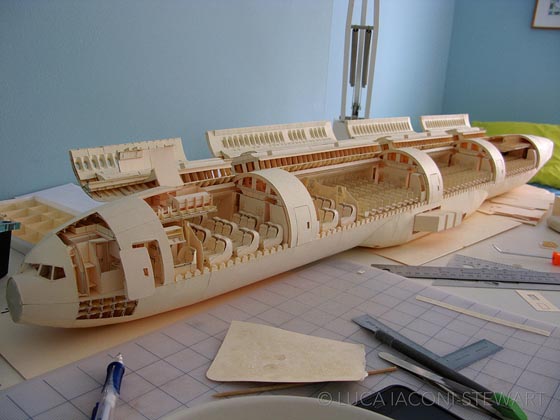 Relying on detailed schematics of an Air India 777-300ER Luca found online, he recreates the digital drawings in Adobe Illustrator and then prints them directly onto the paper manilla folders. To perfect every aspect of the plane, Luca experienced numerous failed attempts – three tails, two entire sets of wings and uncountable experiments. Just for seats on the plain, Luca devoted an entire summer – 20 minutes for an economy seat, four to six hours for business class, and eight hours for first class. The whole process is really time-consuming and needs tremendous patience and skill. But the result is totally rewarding. According to Luca, he might start building an even bigger model early 2014.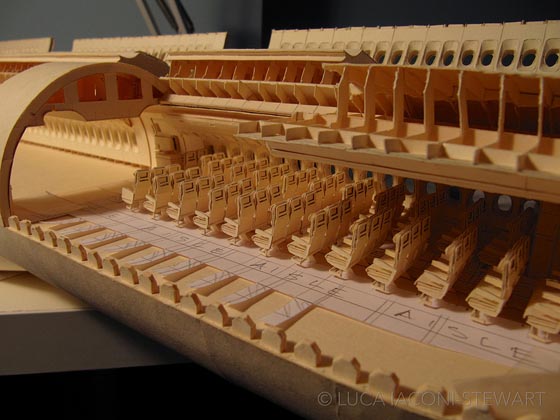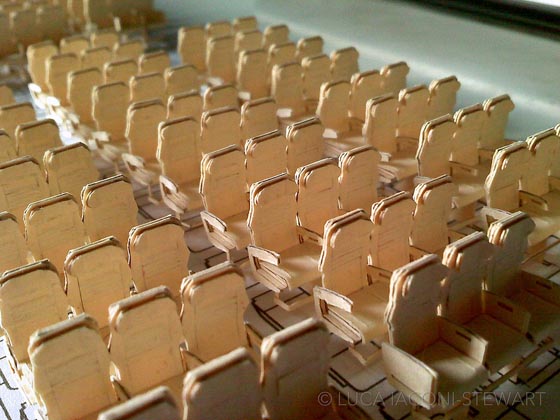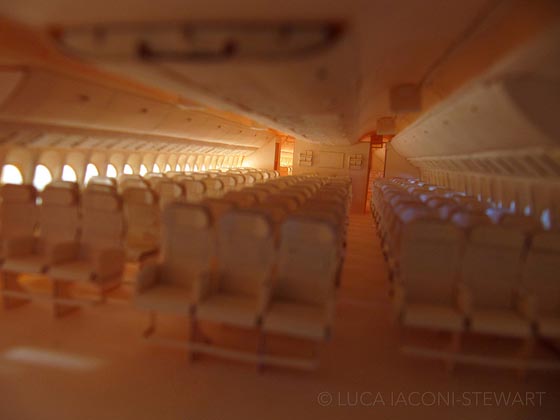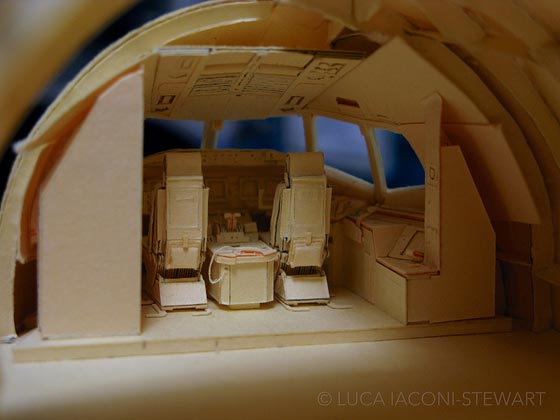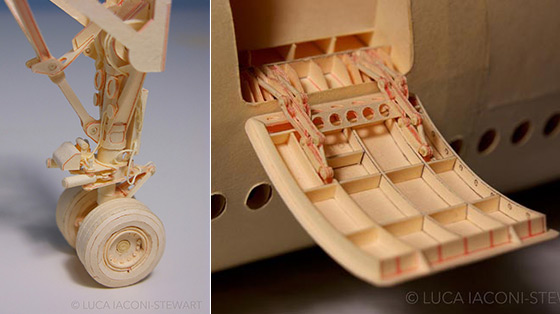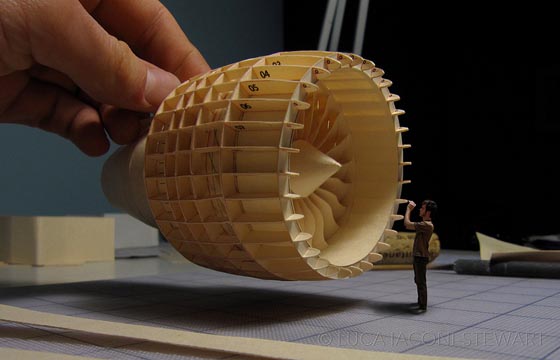 via: thisiscolossal