There are many things we want them portable, however, hot tub? Seriously? Called the Weltevree Dutchtub, the portable, stand-alone basin is powered by a wood-burning stove and supposed to travel with you if you want. The elegant half-sphere weighs around 165 pounds and holds 171 gallons of water—enough for four people to comfortably enjoy it. To warm the water, the tub connects to its heating system via metal hoses and derives energy from the coil structure that's filled with lit wood. Preparing the Dutchtub is a cross between using a fireplace and boiling a pot of water—simply start a fire inside the coils, cover the tub, and regularly stir the water. You probably will wonder why you need a portable hot tub? So, let's forget about the portable part, it seems a funny selling point for me anyway. Let's just call it a wood-burning hot tub! A wood-burning hot tub means you don't need to worry about the electrical demands needed to make a traditional one run. Hence, if you're in a rental or plan to move in a couple of years but still want the luxury of having a hot tub you can take with you, that seems an option.
The original Dutchtub can be purchased on weltevree.nl with a price tag of € 5.195. You can find a similar version on amazon.com for $3,299.
We are a participant in the Amazon Services LLC Associates Program, an affiliate advertising program designed to provide a means for us to earn fees by linking to Amazon.com and affiliated sites.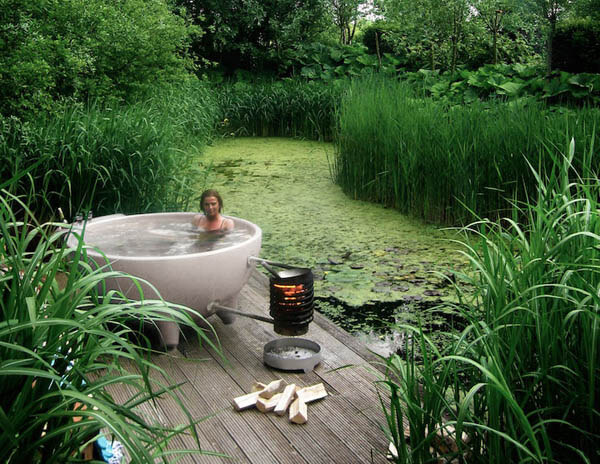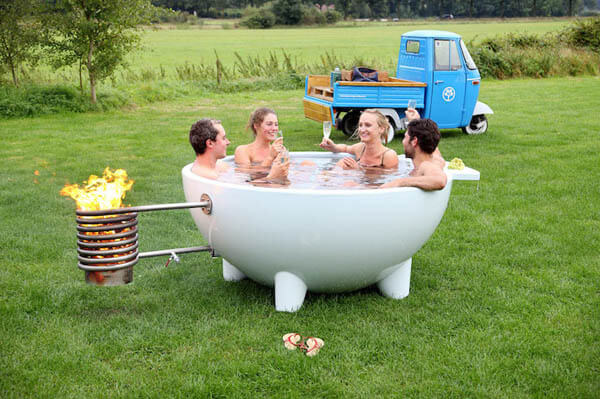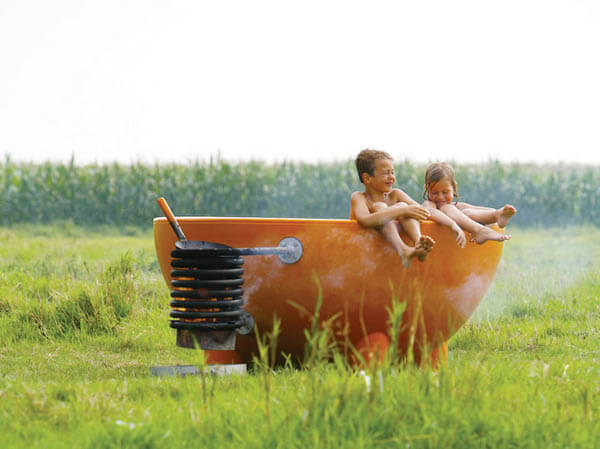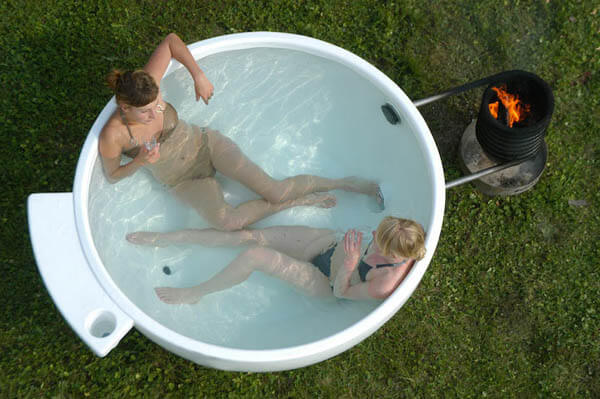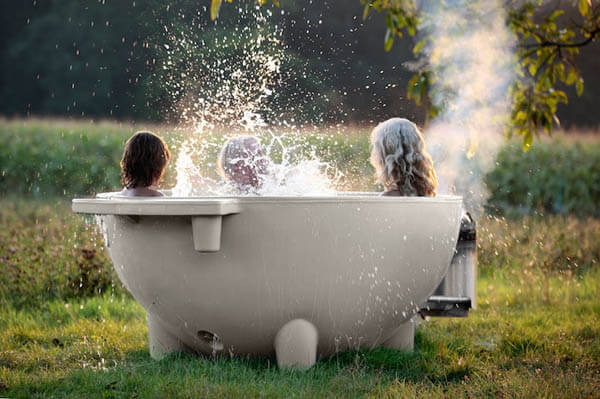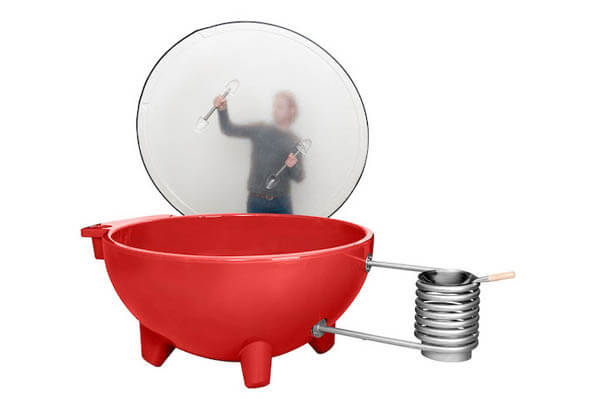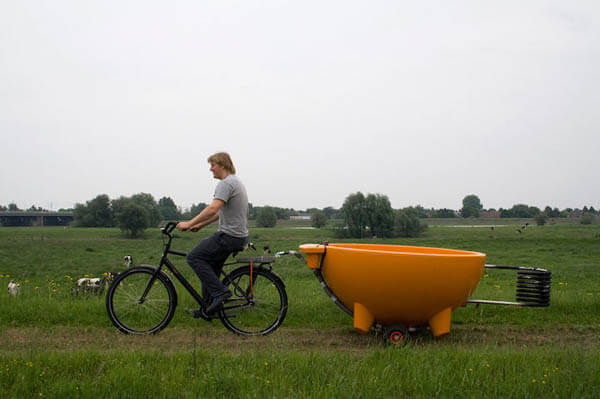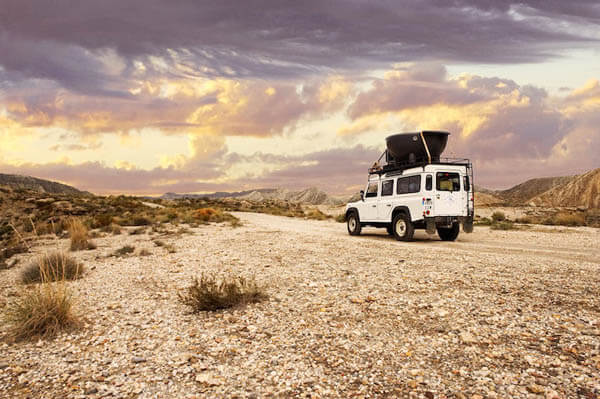 via: mymodernmet