If you're a pet owner, you probably know the struggle of sharing chairs, sofas and even beds with your furry other half. Artist Paul Kweton of studio PAULBAUT came up an idea and try to solve the shared seating problem.
Called the 'rocking-2-gether chair 3.0', this hybrid chair functions as a rocking chair for both humans and pets. The top half of the chair is composed of a solid milled aluminum hardware seat and a shell made out of polypropylene plastic. The lower ribbed structure is crafted from birch plywood with satin clearcoat finish. The density of the CNC milled 'ribs' can be controlled with differently sized aluminum spacers. The current configuration gives cats or small dogs a cozy place to sleep while providing transparency through the chair ribs.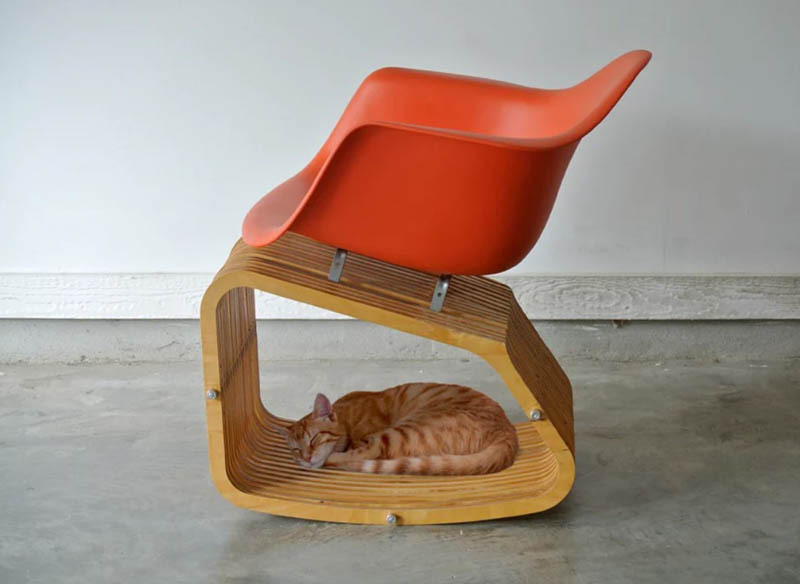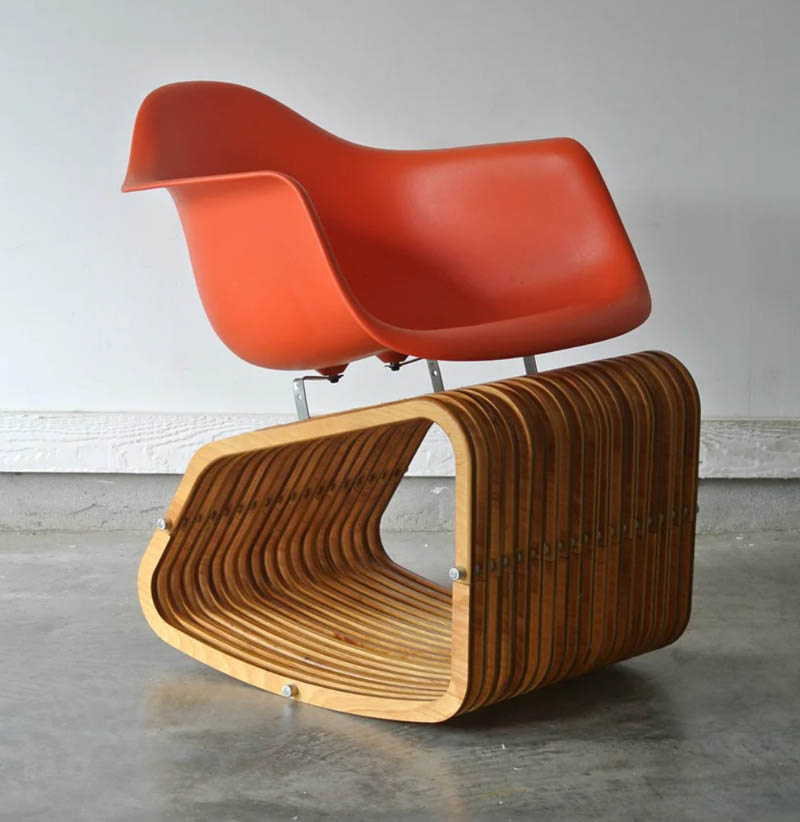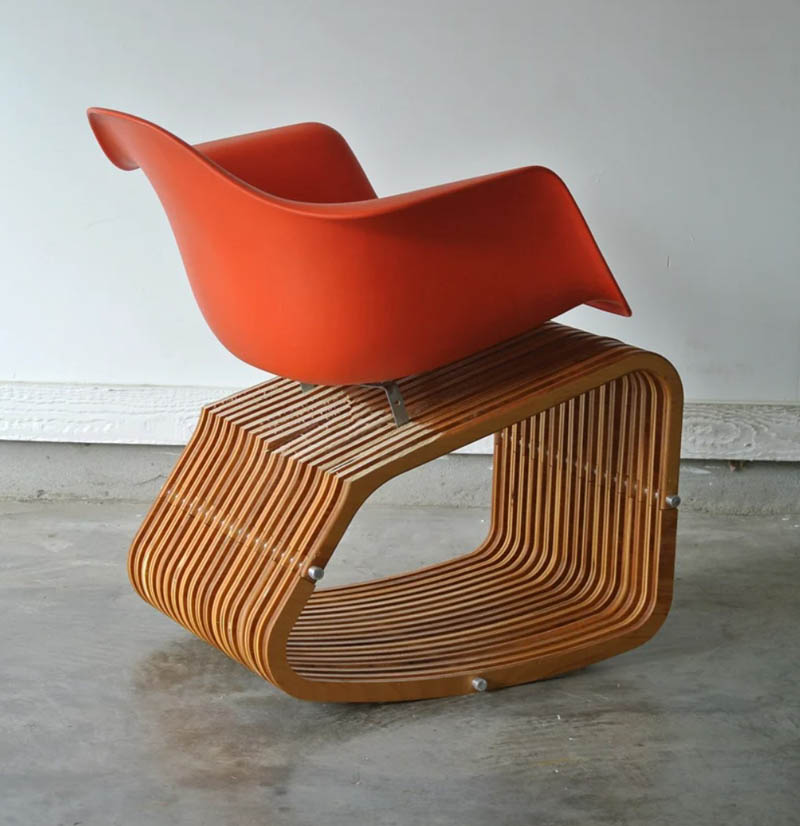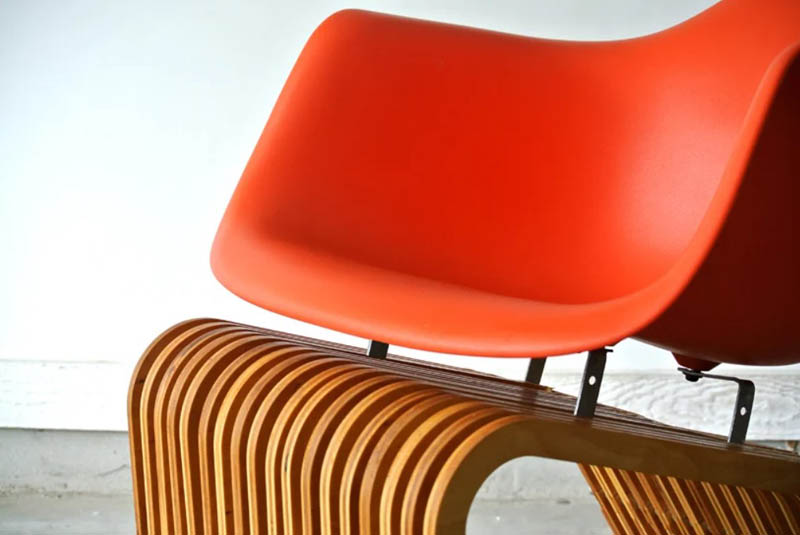 How do you like this hybrid rocking chair? Honestly, I like the rocking-2-gether chair better which made fully of wood. I am not quite sure why Kweton make this new version. If the chair is available for sale, I will definitely go for the original version. Below is the original version I meant.