Chinese citizens and government workers have been preparing for months for their upcoming celebration of the 60th anniversary of the founding of the People's Republic of China on October 1st. Collected here are images from the past several weeks of people around China preparing to celebrate their National Day. Some of them are really impressive… and I like the haircut much…:)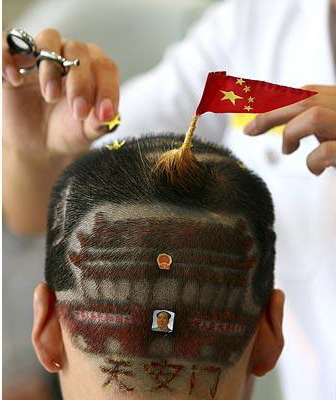 A man gets his hair cut into a pattern of Beijing's Tiananmen Gate at a barber in Zhengzhou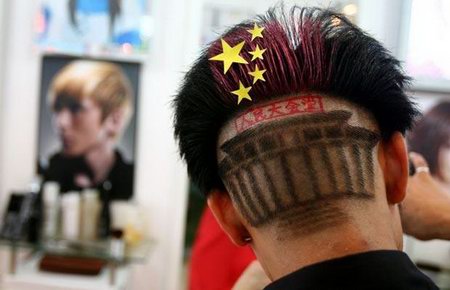 A hairstylist adds the final touch to a haircut featuring the People's Great Hall at a barbershop in Zhengzhou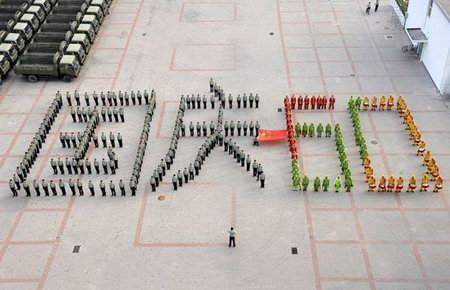 Students at a military academy form the Chinese characters of Guo Qing, meaning National Day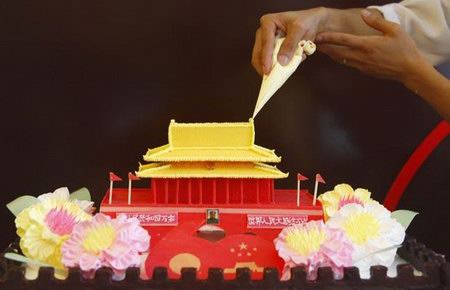 A chef makes a cake featuring Beijing's Tiananmen Gate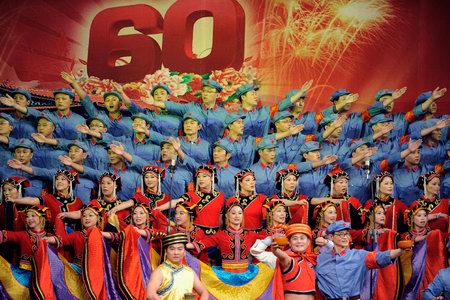 Chinese government workers dressed in traditional costumes take part in a competition of singing patriotic songs in Chengdu in southwestern China's Sichuan province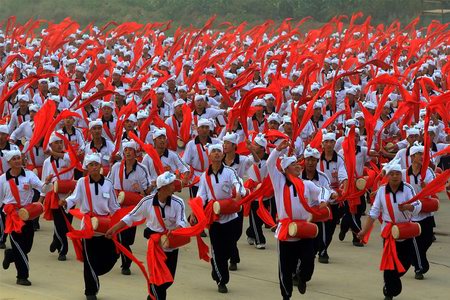 Performers practice for Beijing's 60th Anniversary celebrations at a training camp on the outskirts of Beijing, China on Sept. 16, 2009. Official celebrations will be held in China on Oct. 1 to mark the 60th anniversary of the founding of the People's Republic of China.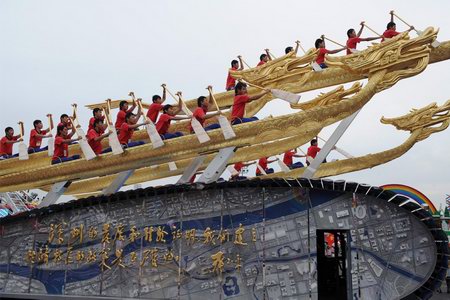 Participants rehearse on one of the National Day floats in Beijing on September 16, 2009.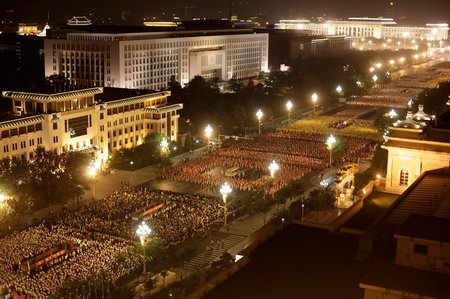 Participants stand in form in a boulevard leading to Tiananmen Square in Beijing during a rehearsal for the 60th anniversary parade August 29, 2009.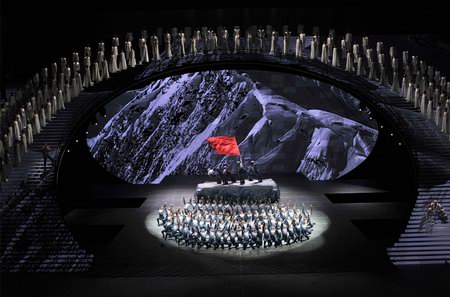 People's Liberation Army (PLA) soldiers perform a dance featuring Long March during a rehearsal of a musical drama entitled "The Road of Revival" at the Great Hall of the People in Beijing September 14, 2009.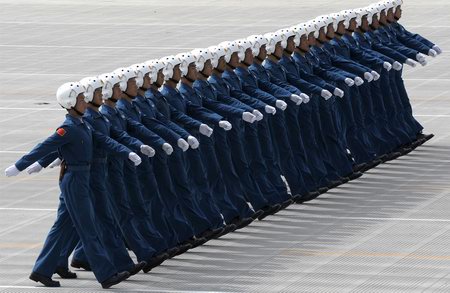 Members of China's Air Force battalion march as they rehearse for the National Day parade in Beijing on September 10, 2009.
I believe I will be surprised again by the formal celebration on 1st Oct. if I have chance to look at it… Just like the opening of 2008 Summer Olympics. China is a great country, at least at this point… They do make something really amazing…
To see more of photos,click here or here.