In this blog, I will present you with some really cool camera advertisement designs collected around world… Some of them are pretty funny, and some of them are really smart… Enjoy!
I classified them into five categories:
1. Powerful focusing….
---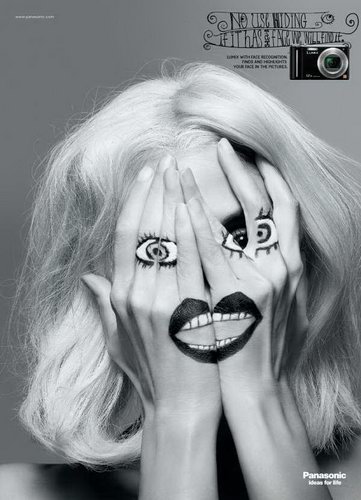 Panasonic Lumix: Blonde
No use hiding. If it has a face we will find it. Lumix with Face Recognition. Find and highlights your face in the pictures.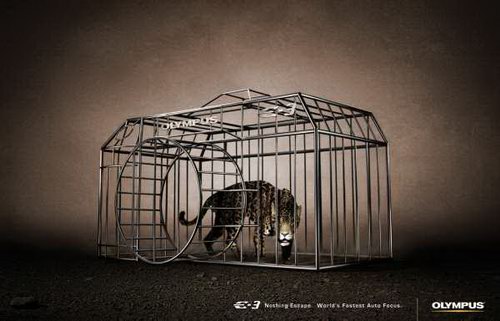 Olympus E3: World's Fastest Autofocus.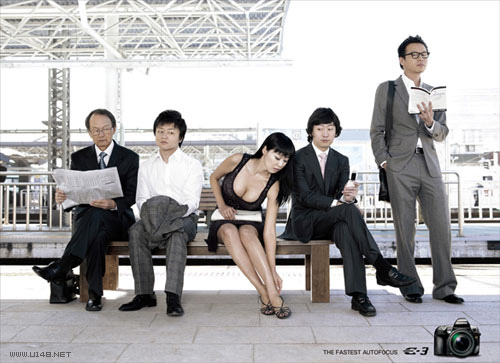 the fastest autofocus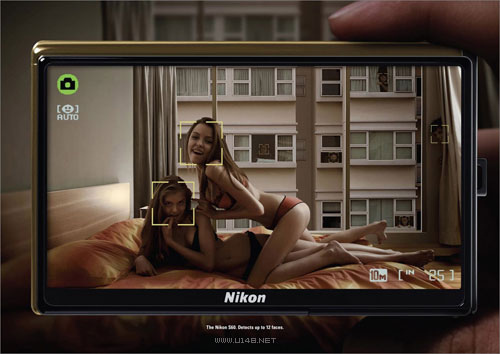 Nikon S60 Camera: Voyeurs – face auto finding..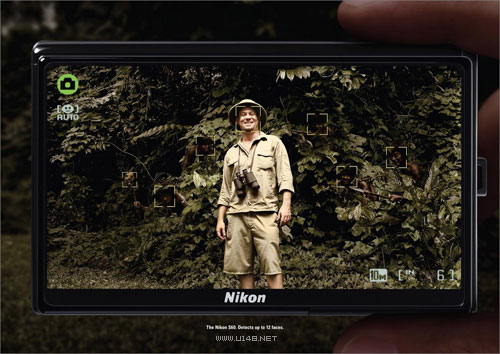 Nikon S60 Camera: Explorer – face auto finding… not only human face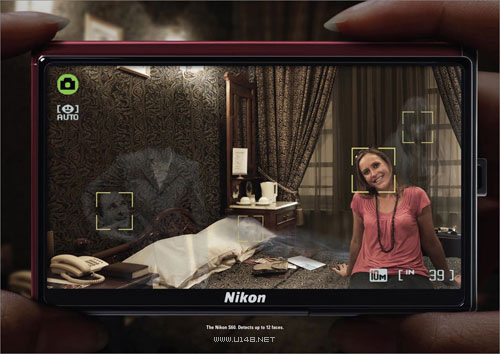 Nikon S60 Camera: Hotel – face auto finding… not only human face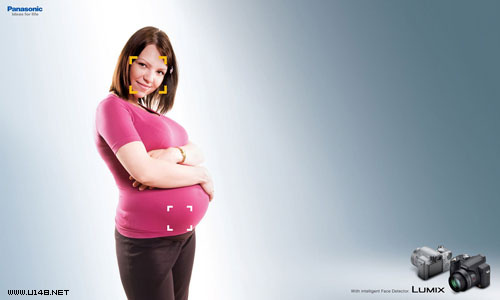 Lumix… I can find the face even not unborn baby face
2. Wide Lens…
---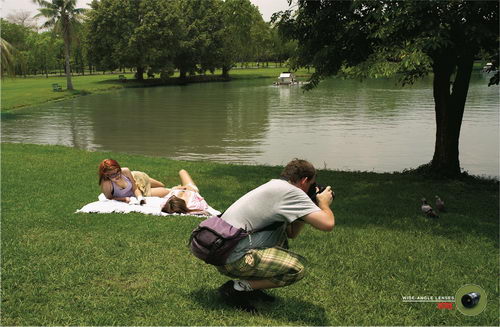 Mysterious coincidences "Unnoticeable wide lens photo shoot".
The people with camera seems to take photos of something else, but you guess, what is his real target? lol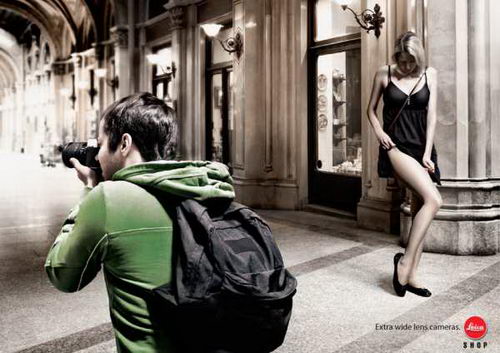 Leica: Backpack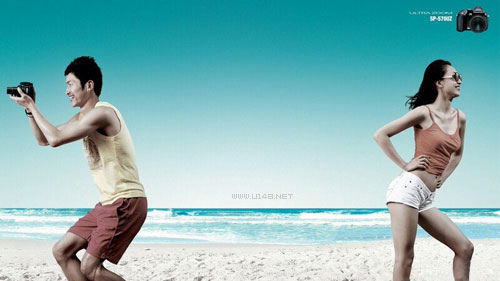 ultra zoom – 360 degree
3. Enjoy the moment of taking photo
---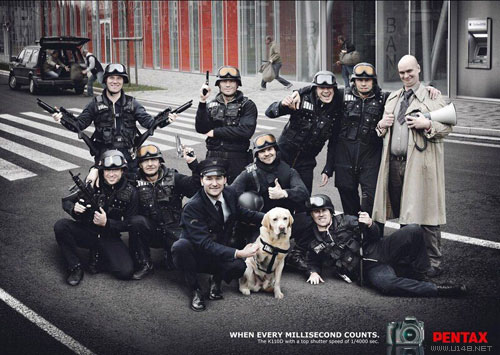 Pentax – when every milliseconds counts. (to take a photo by this camera, those police officers even ignored banking robbing)
4. Super Zooming….
---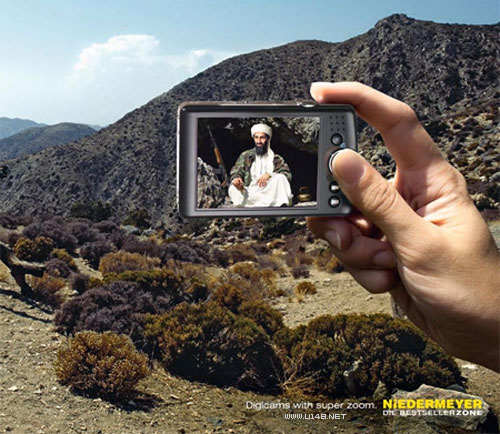 niedermeyer – digicams with super zoom…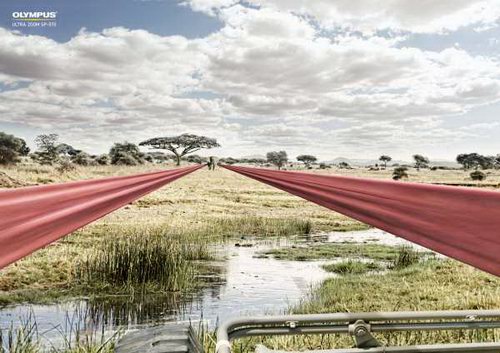 Olympus Ultra Zoom SP-570 Camera (Elastic)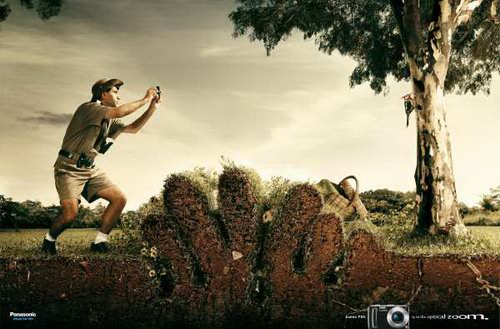 PANASONIC, LUMIX CAMERA GRASS – super zoom
5.Other Functions…. waterproof, stabilization
---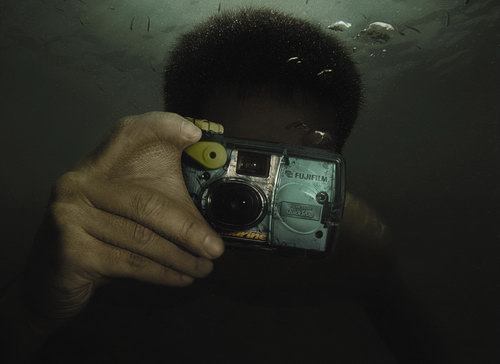 Fuji Underwater Camera: Webbed fingers
Stay under water for too long time so that the fingers are webbed…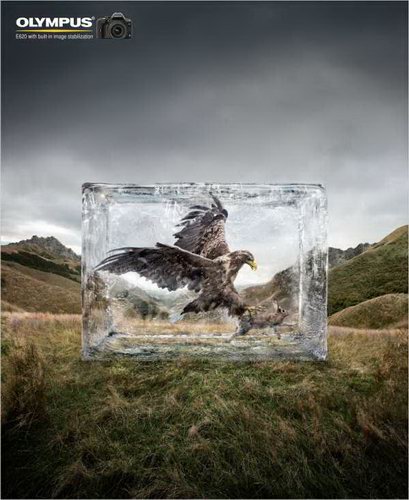 Olympus E620 with built-in stabilization: Eagle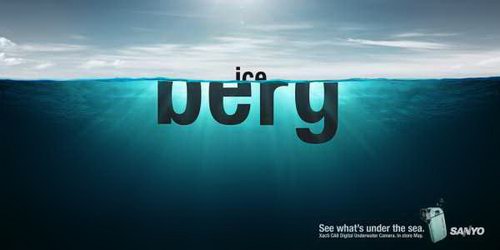 Sanyo: Ice
See what's under the sea. Xacti CA8 Digital Underwater Camera.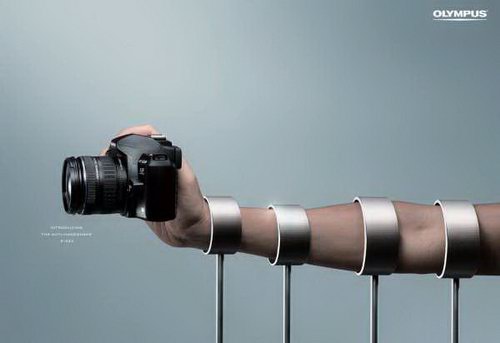 Olympus E-520 anti-handshaking E-520: Lock
Olympus China: Introducing anti-handshaking E-520 (has a world class Image Stabilizer installed)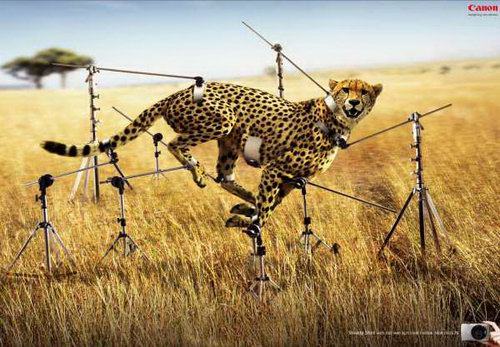 CANON DIGITAL CAMERA IXUS 75: CHEETAH
(Steady shot with ISO 1600 auto shift mode)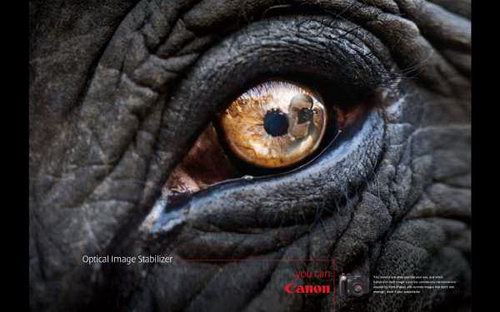 CANON: ELEPHANT EYE Opitcal image stabilizer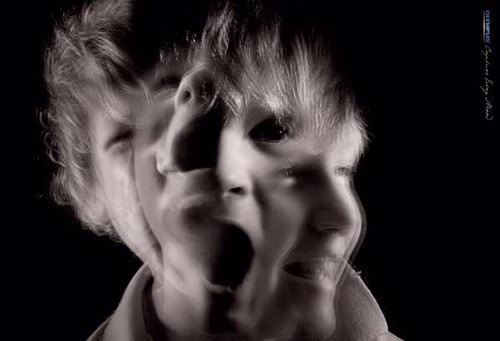 Olympus Cameras: Declan
Olympus to highlight the benefits of its range (Capture Every Mood)