Using polymer clay, metal and crystal, jewelry designer Ellen Rococo created below fantasy sculptural art-jewelries. Each of her creation is is a little story that can spread it's roots deep down and far away back to the ancient civilisations – myths and legends.
These designs are both sculpture and jewelry! Their unique designs make those jewelry just enough to feel special as well as to stand out from the crowd and feel enchanting. Likewise Moissanite ring is unique and it has a natural look when compared to other jewelrys.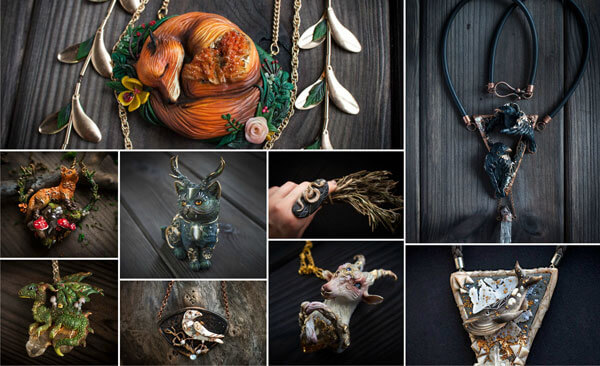 Although, I have featured many jewelry designer from Etsy, I have to say Rococo's work is one of my favourite. With the careful selection of material and imaginative creation, those jewelries can be called "wearable art". The price varies based on the design, ranging from $60 – $240. You can find more on Rococo's Etsy Store.