These soft, silky petals of peonies, roses, and tulips are the creation of Australian artist CJ Hendry who uses only colored pencils for these hype-realistic Drawings. Hendry render individual florals and small bunches at an immense scale, magnifying their thin layers and sticky inner organs.
The hyper-realistic drawings enhance the dimension and delicacy of each flower as they appear to blossom from the paper with exquisite detail. These gorgeous drawings come from her latest series of floral drawings, showcasing her amazing talent with layers and layers of pencil strokes It likes a macro photography, just not captured by camera but colored pencil instead.
The Art of Drawing Flowers:
"Ever since I started mucking around with being an artist, flower imagery kind of frustrated me," Hendry explained via Instagram. "It always seemed like the obvious and basic direction to go. I held off for many years because I just couldn't figure them out. So somehow petals make sense, the flower being broken down, not full of life. Each petal looks so different like its own mini sculpture…"
If you like Hendry's hyper-realistic drawings, definitely pay a visit to her Instagram page where you can find more amazing work.
h/t: thursd.com

"Red Poppy," 45 x 45 inches. All images © CJ Hendry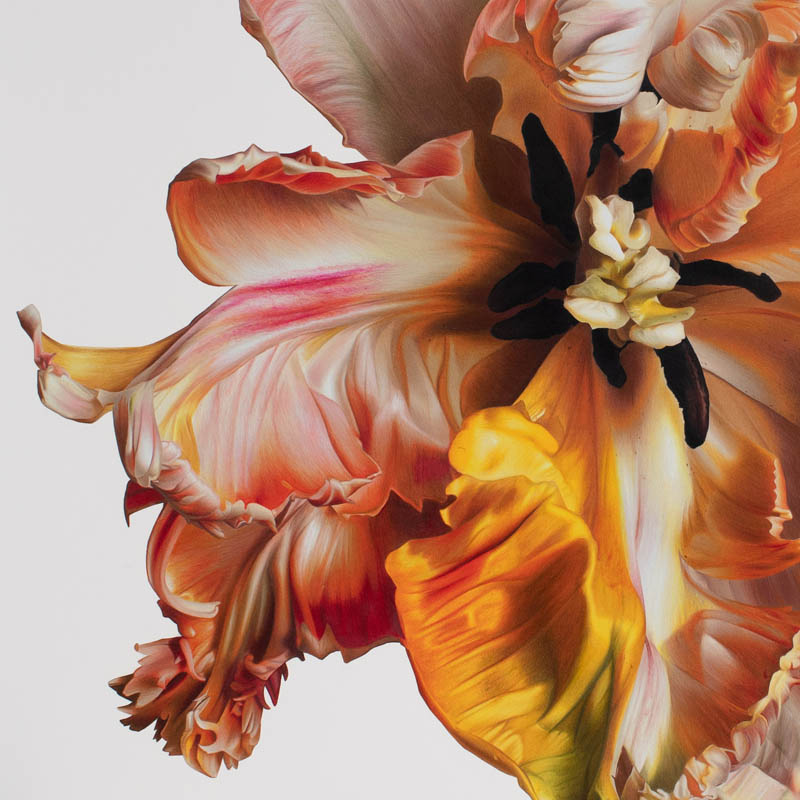 Detail of "Red Poppy" 45 x 45 inches. All images © CJ Hendry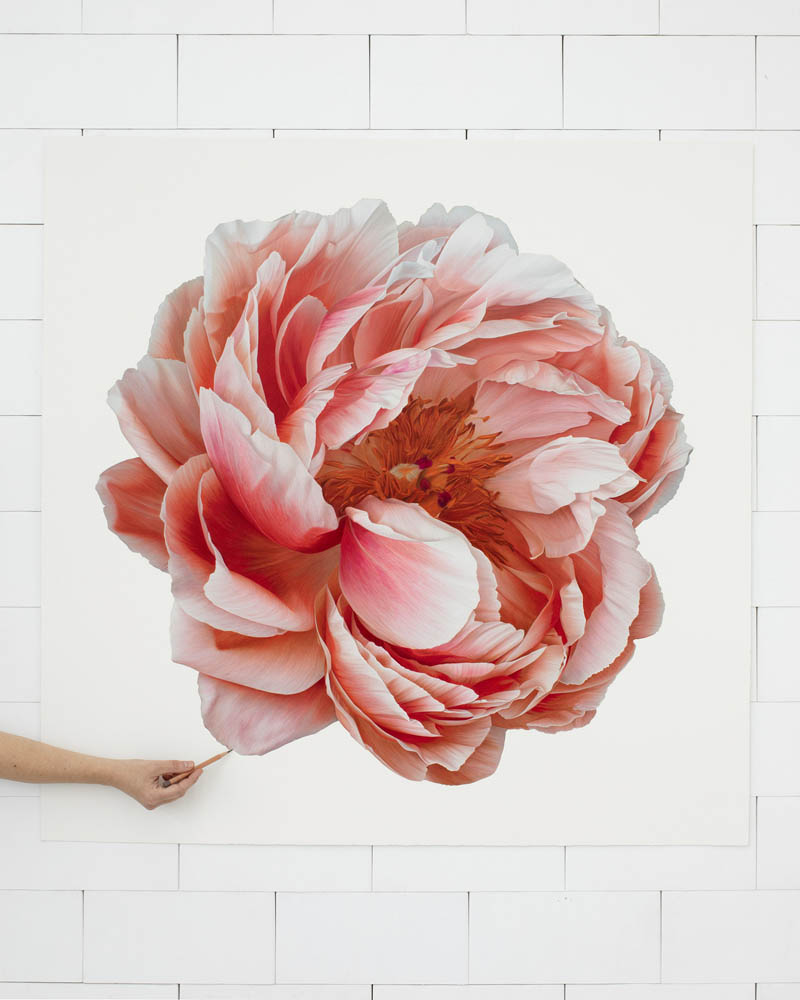 "Pink Fluffy Peony," 45 x 45 inches. All images © CJ Hendry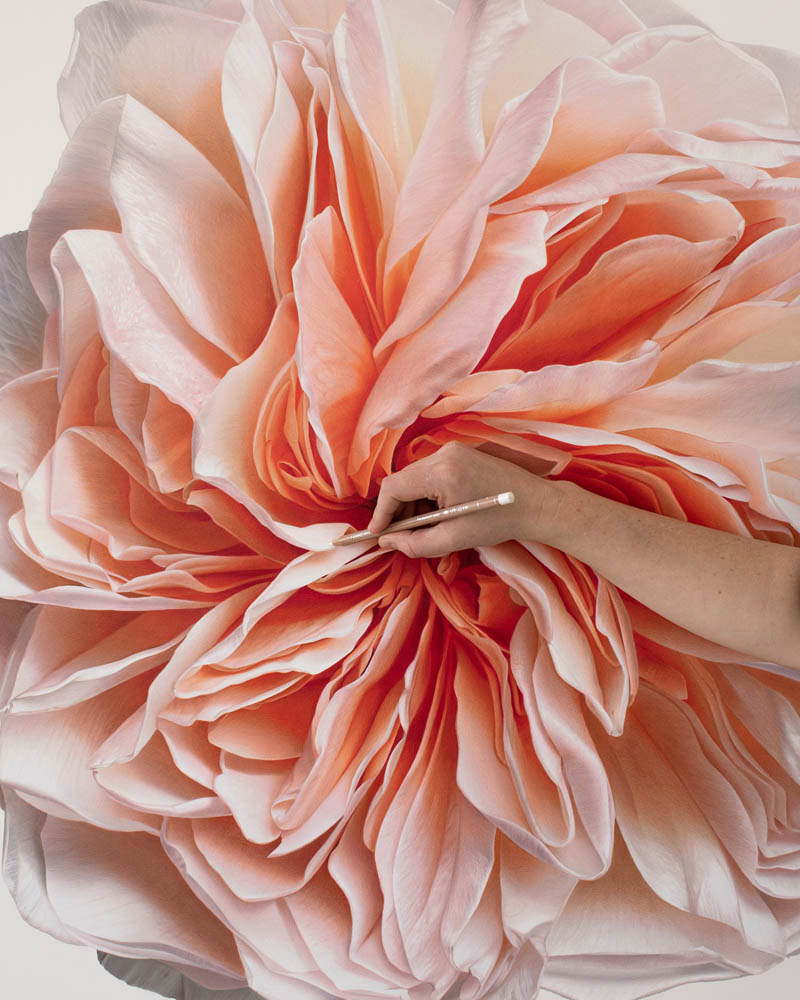 Detail of "Pink Fluffy Peony," 45 x 45 inches. All images © CJ Hendry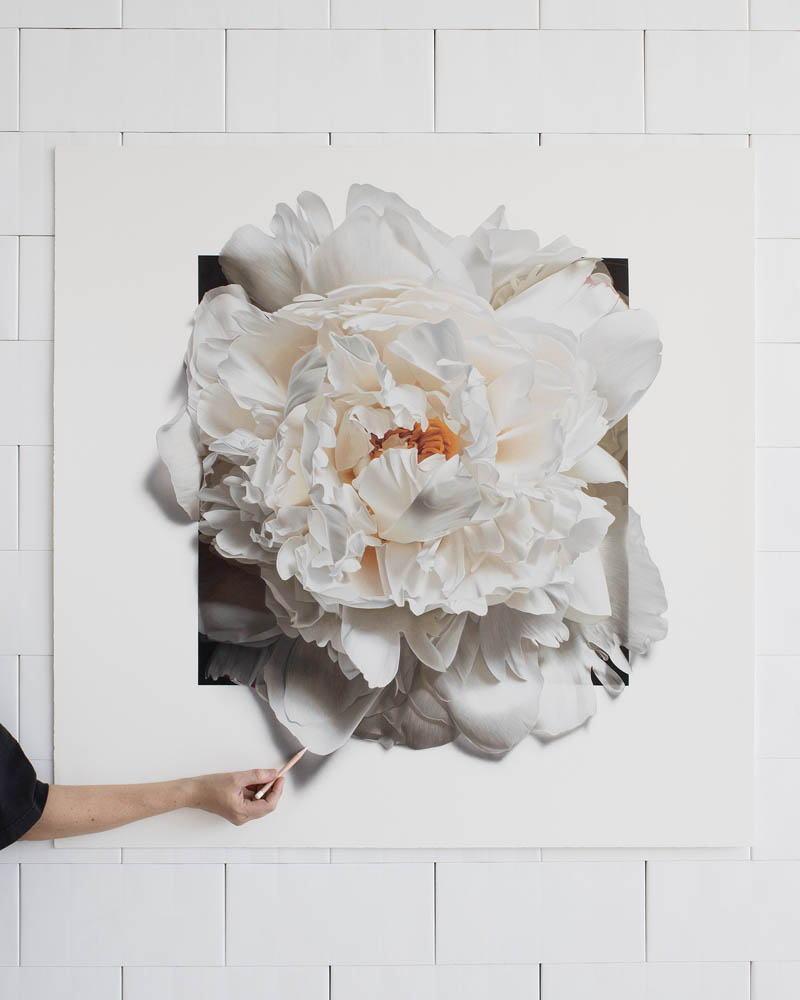 "White Peeping Peony," 45 x 45 inches. All images © CJ Hendry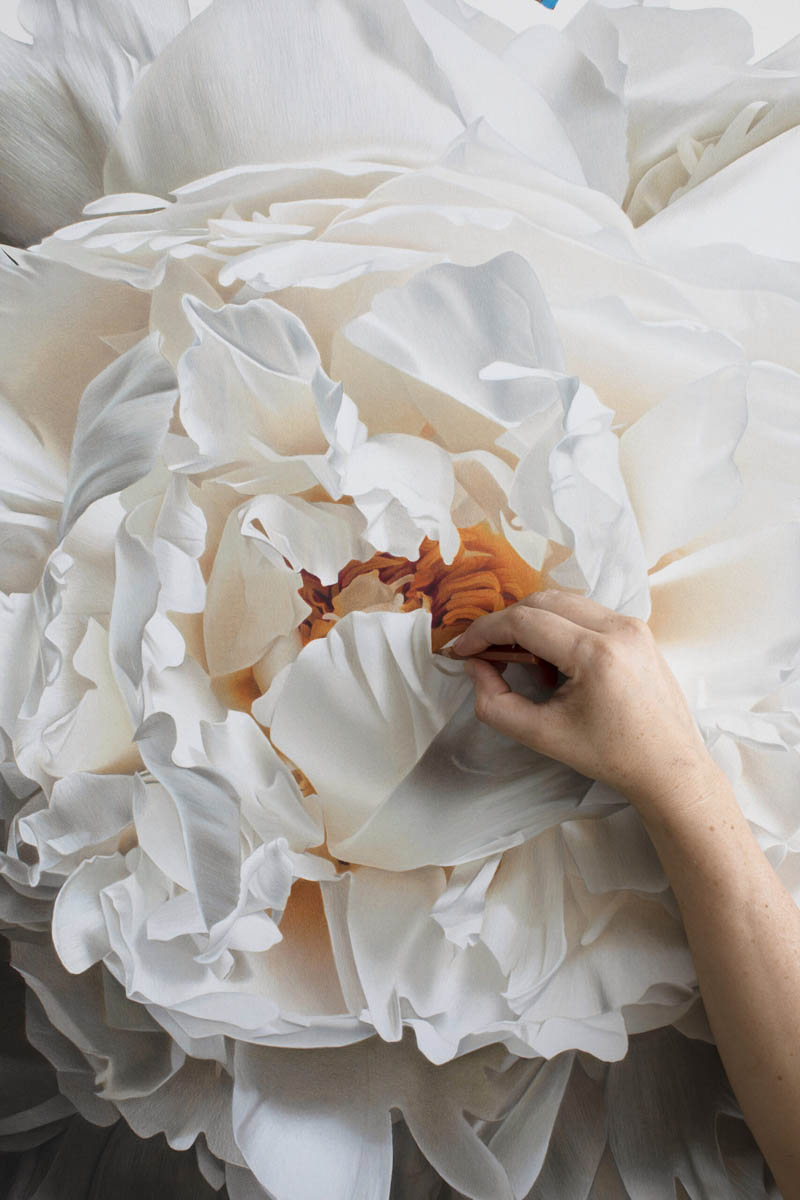 Detail of "White Poking Peony," 41 x 41 inches. All images © CJ Hendry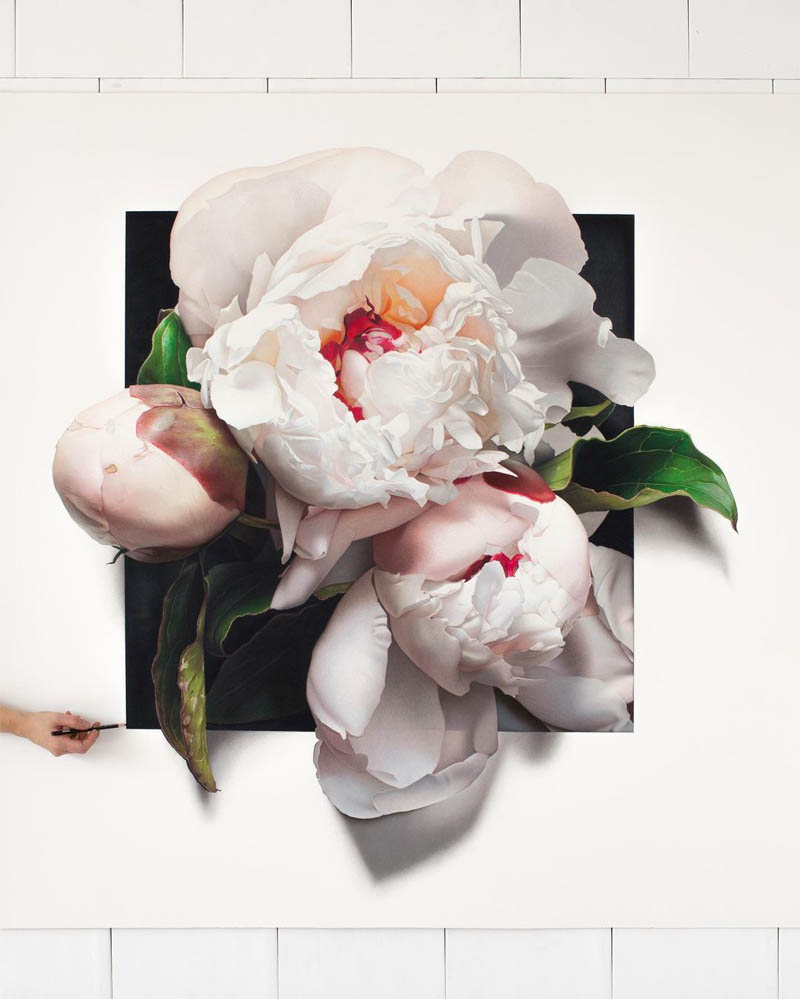 "Peony Peeping," 65 x 65 inches. All images © CJ Hendry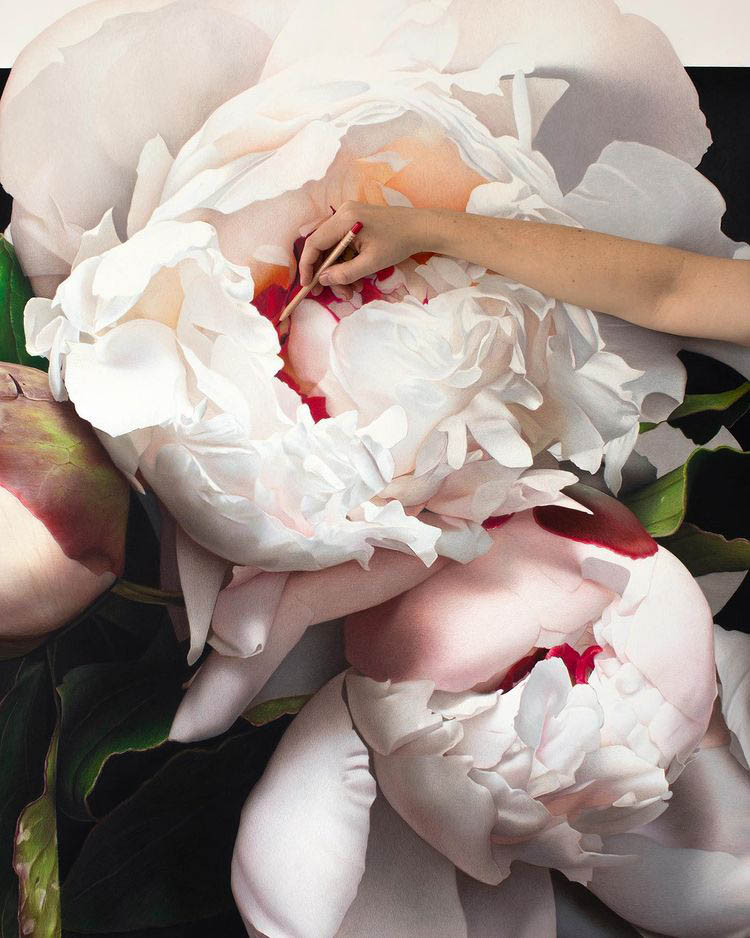 Detail of "Peony Peeping," 65 x 65 inches. All images © CJ Hendry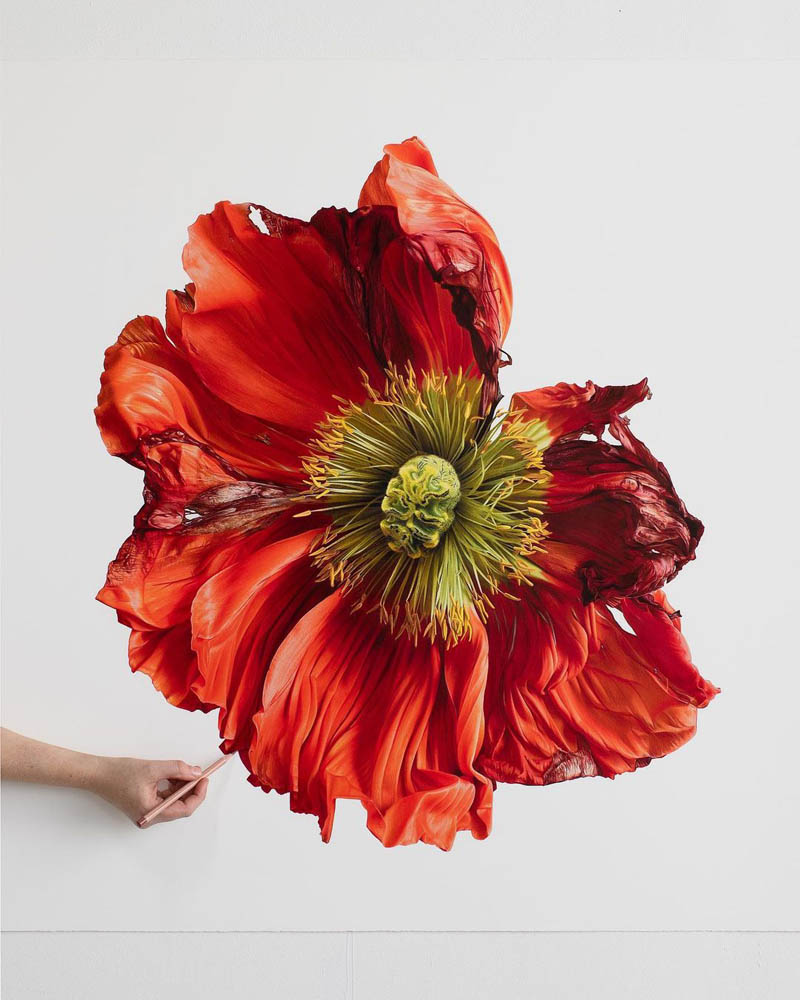 "Red Peony," 65 x 65 inches. All images © CJ Hendry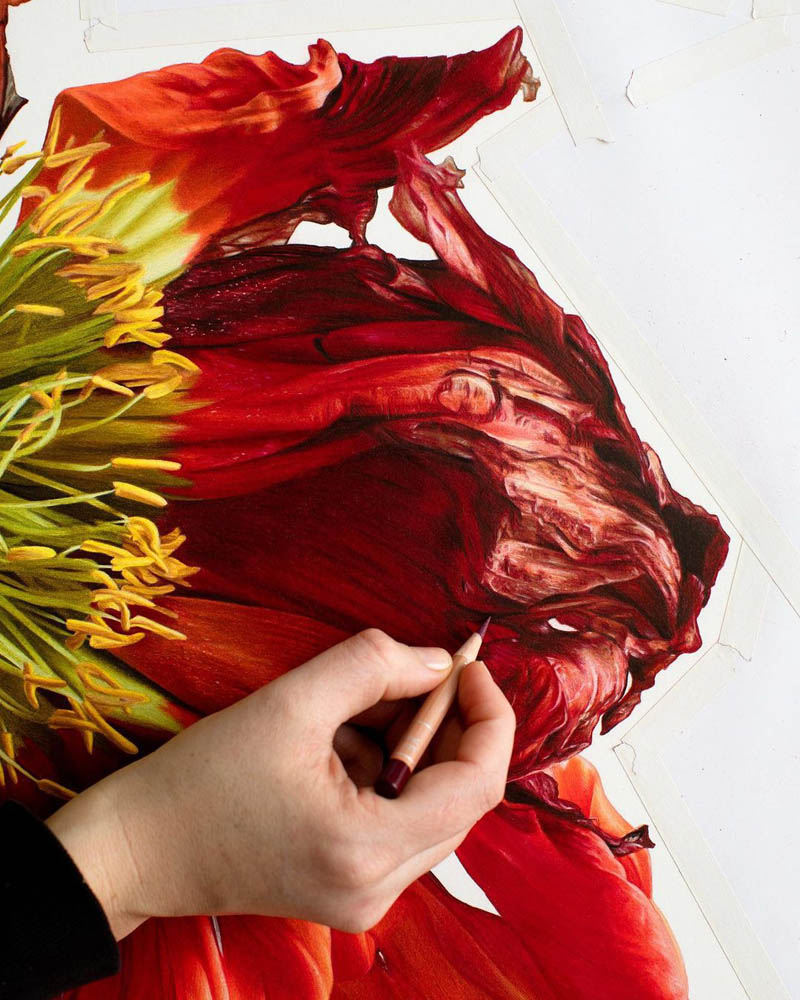 Deail of "Red Peony," 65 x 65 inches. All images © CJ Hendry