Do you often find your towel on the floor due to sip or teared up due to sharp / poor designed hooks? You can sovel these with this Self Adhesive Towel Hook set. It will help to hold your towel in place while eliminating above frustration.
Use these either to hang tea towels, hand towels, bath towels, wash clothes or anything alike – they firmly hold a towel in place using their silicone jaws. It is super easy to use the hook after installation. Simply push the towel in the jaw or pull it out for smooth removal!
These come in a SET OF 2 HOOKS & in a decent blister packaging with detailed INSTALLATION INSTRUCTIONS written at the back. And its chrome plated plastic body comes in an elegant silver metallic finish makes it perfect for kitchen, bathroom or laundry room.
Moreover, the silicon jar has four different colors: white, light gray, light blue and black. It even comes with two shape options: round or triangle. You can even use them as a modern decorative hook.
Something small but useful. Definitely save it and get a set or two when you have such needs. [buy on amazon]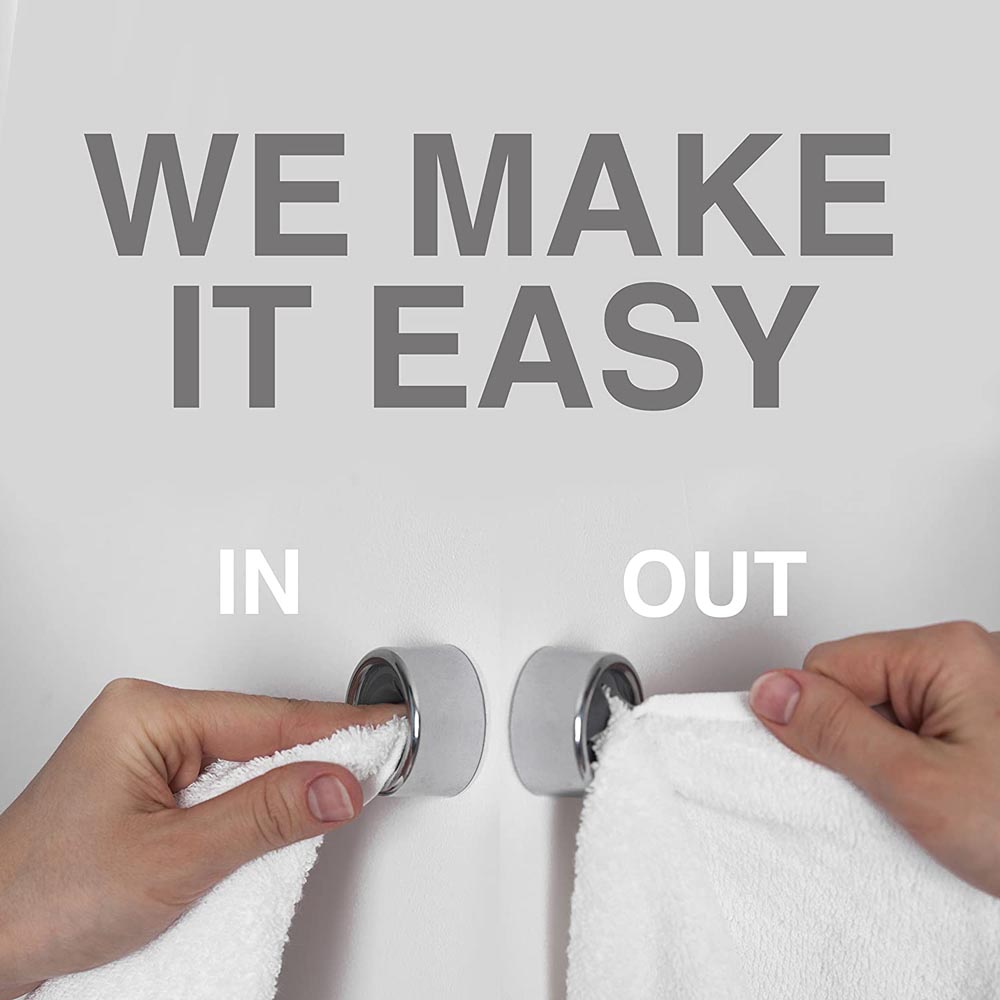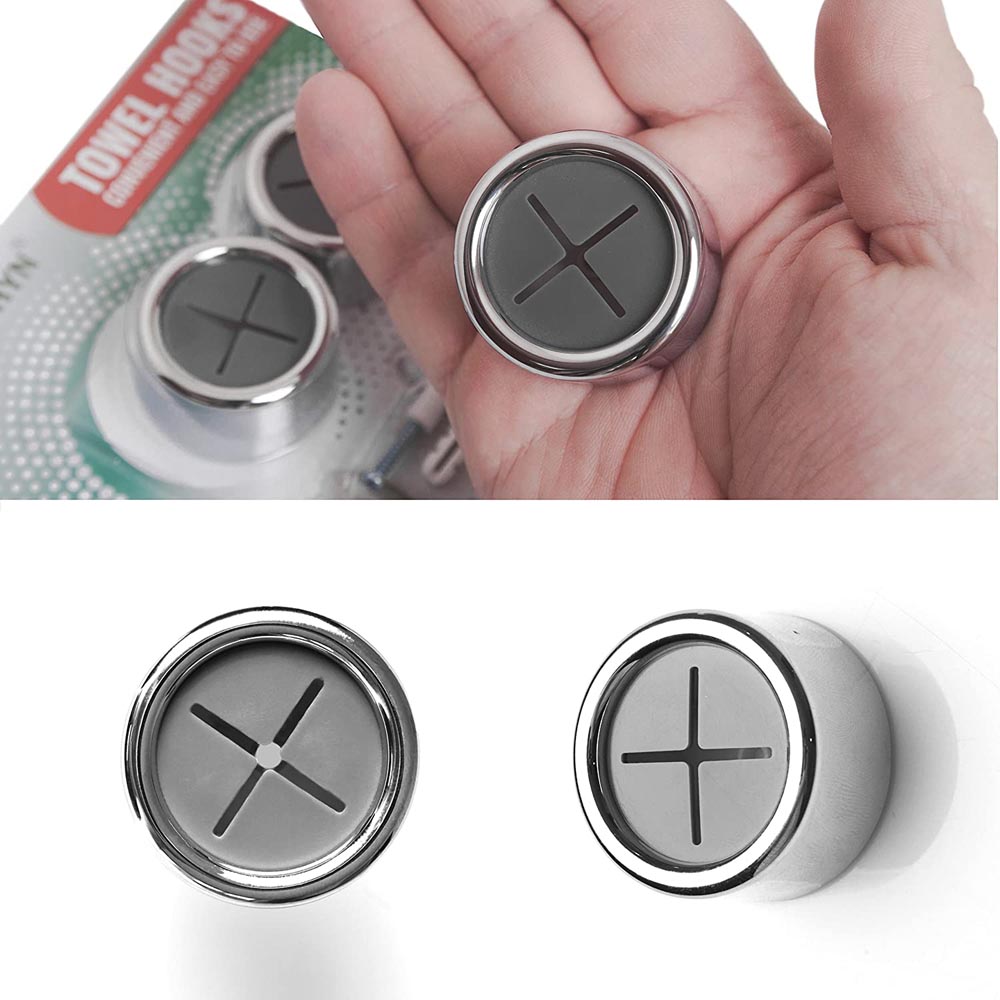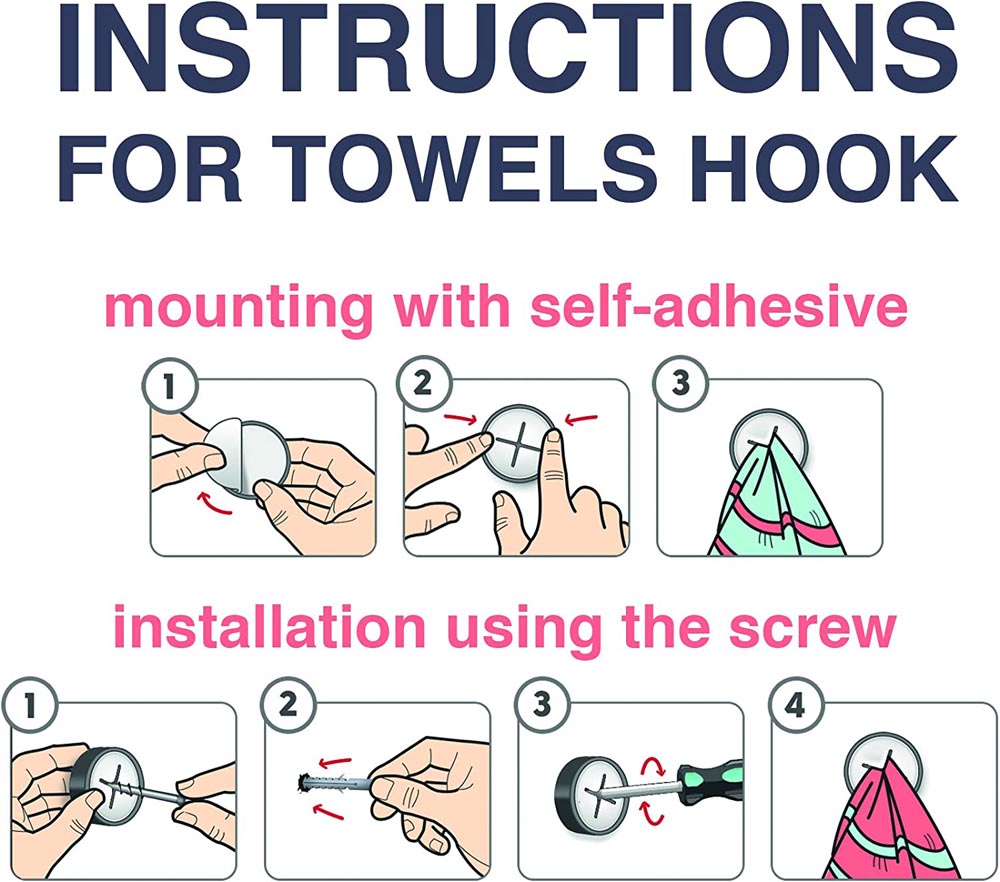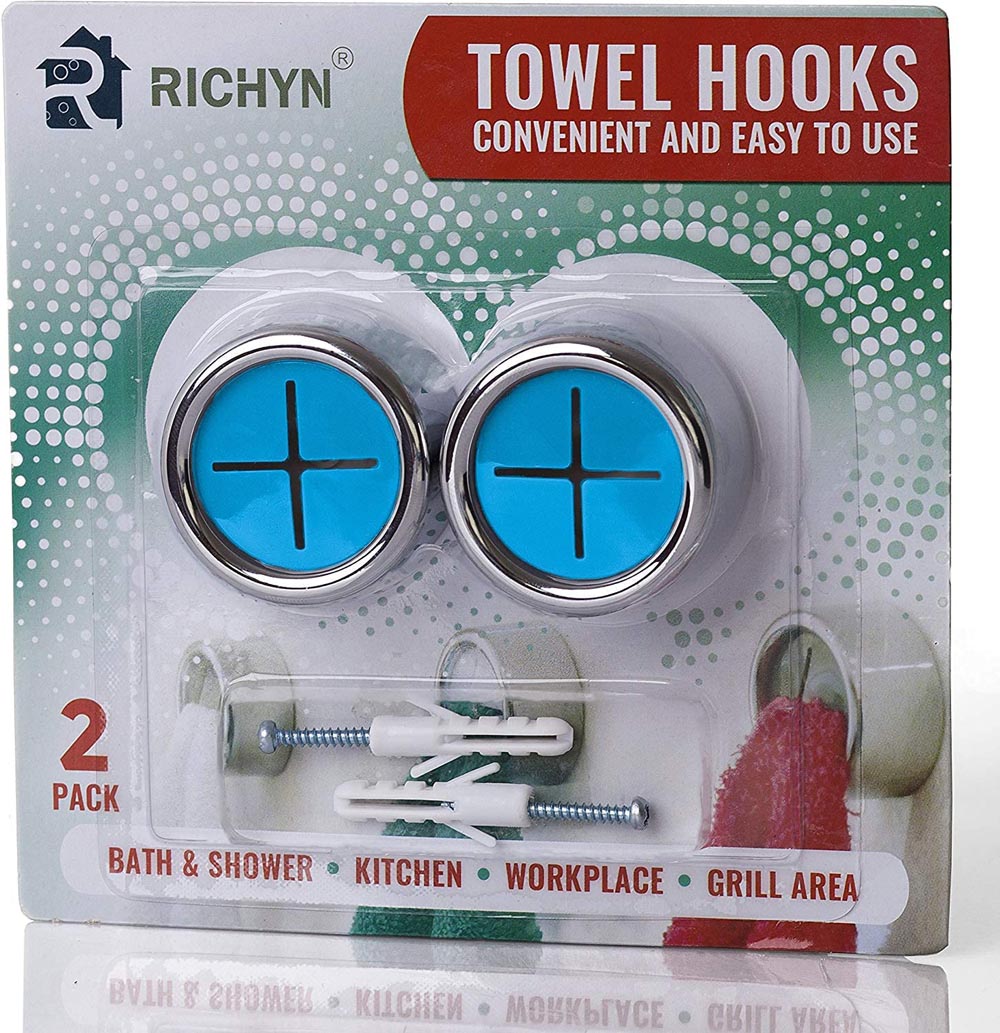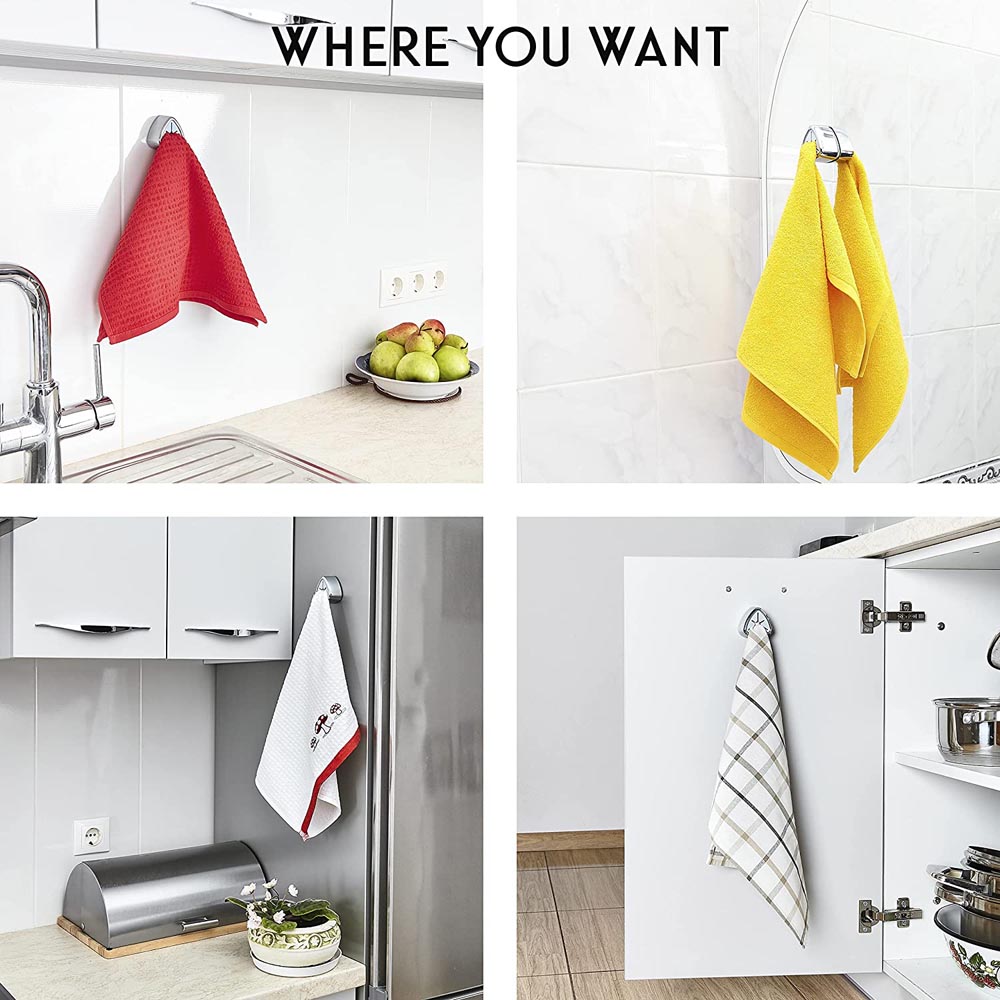 This post may contain affiliate links. If you make a purchase, Design Swan may earn an affiliate commission. Please read our disclosure for more info.