Visualizer: Buro One
High-end finishes, designer furniture, spectacular modern chandeliers, fine classic detailing, and exquisite styling shape this inspirational luxury neoclassical home interior.
This 103 square metre apartment features a luxury neoclassical interior with a book lover's living room. A bespoke bookcase stops just short of the deep cornice that crowns the elegant boiserie trimmed walls. The elegant arch windows that stretch from floor-to-ceiling, brings abundant natural light into the lounge.
Modern circle chandeliers drop two halos of light into the centre of the lounge, above a plush area rug and a unique coffee table design. A chic marble TV wall and linear modern fireplace create a sleek lounge area.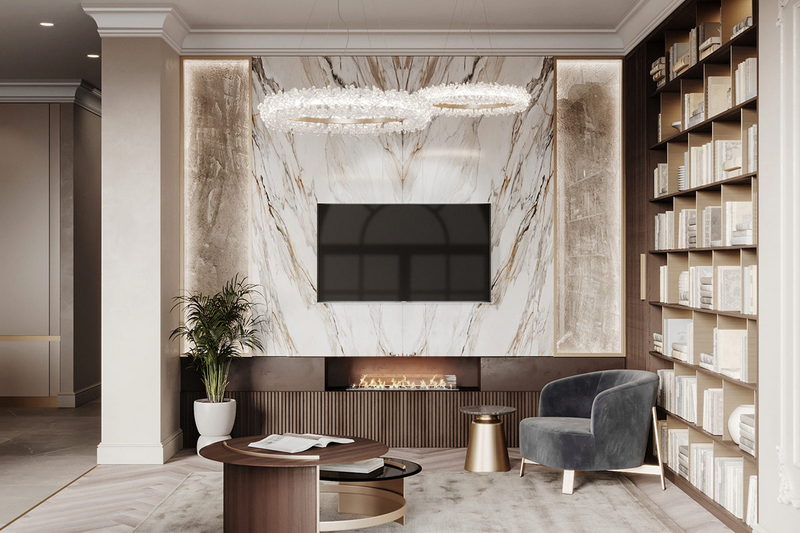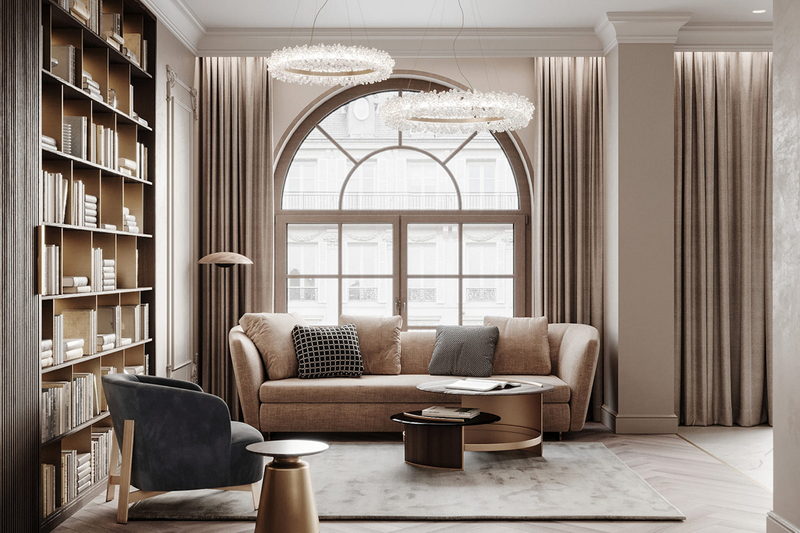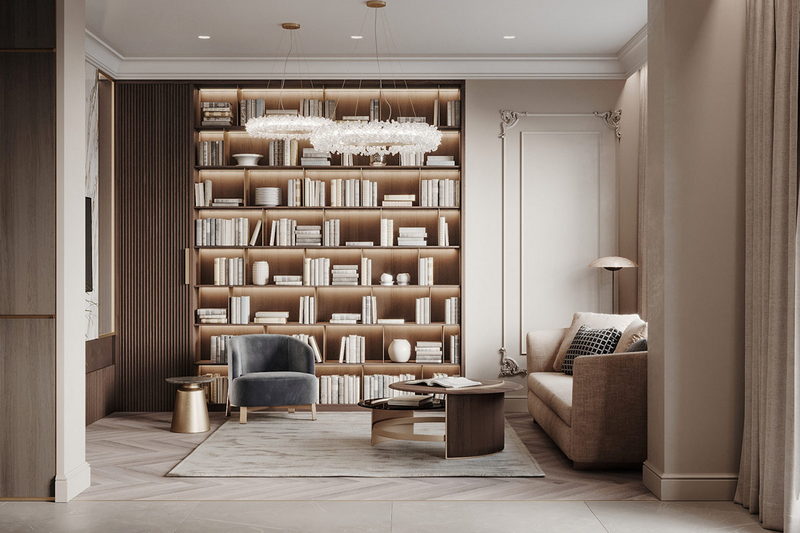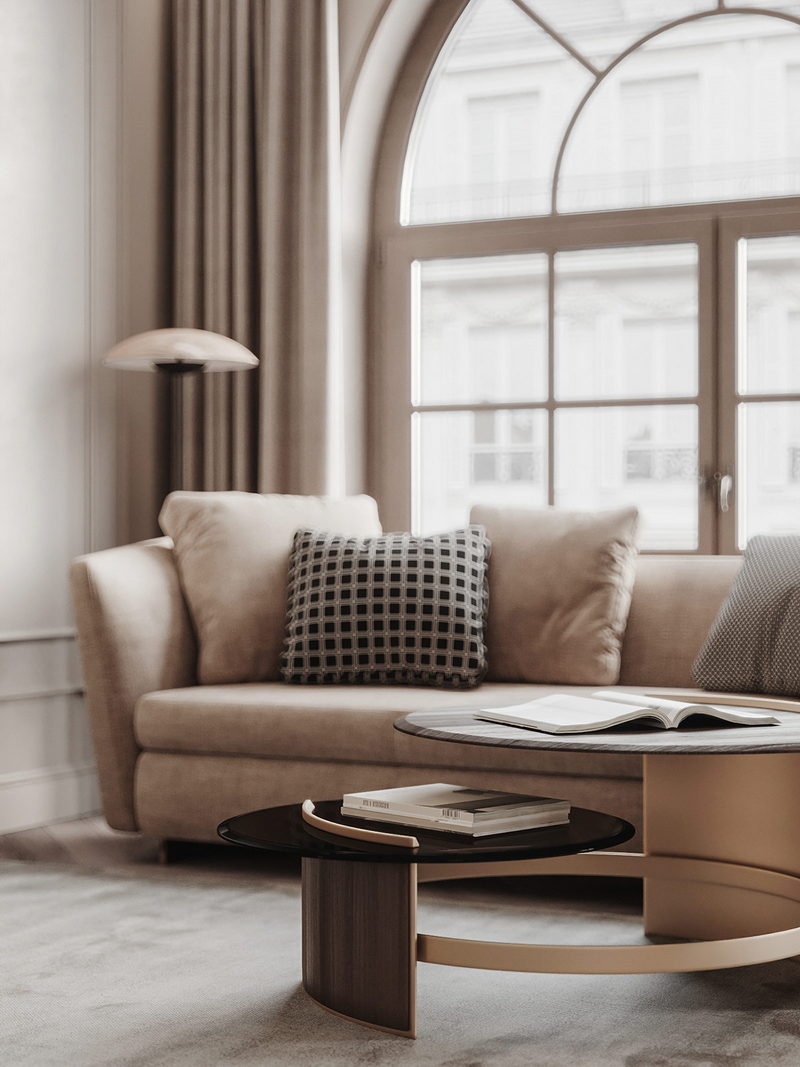 In the kitchen, dining area, a large dining room chandelier swirls gracefully above a distinctive round dining table. Unique wall sconces add a sculptural element to a wall of attractive boiserie paneling. White marble wraps the kitchen peninsula in a waterfall finish. Fluted glass wall units delicately catch the light from the windows.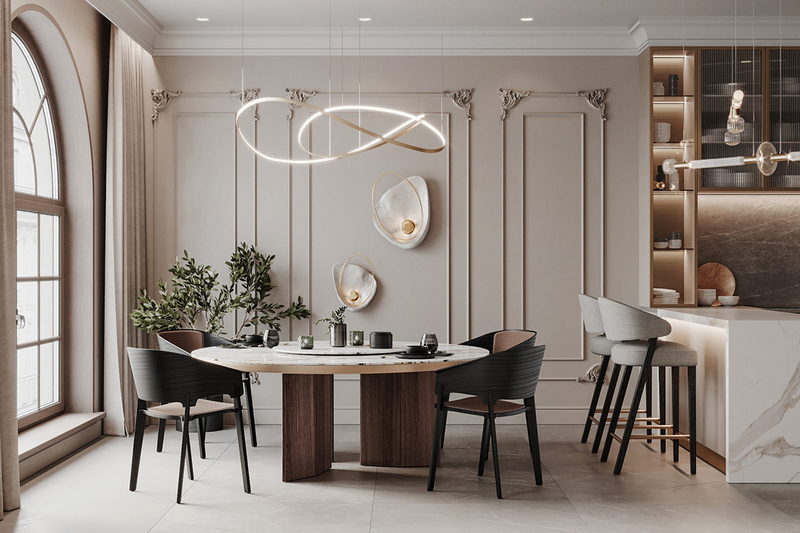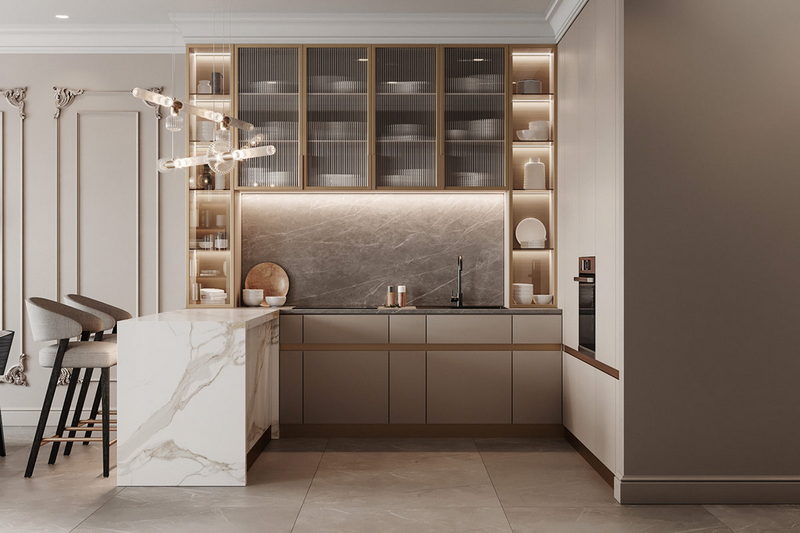 Inside the master bedroom, a beautiful marble feature wall and decorative boiserie form the backdrop for a modern winged bed design. A chic glass wall sconce and a matching glass bedroom chandelier build upon the luxurious scheme with golden accents.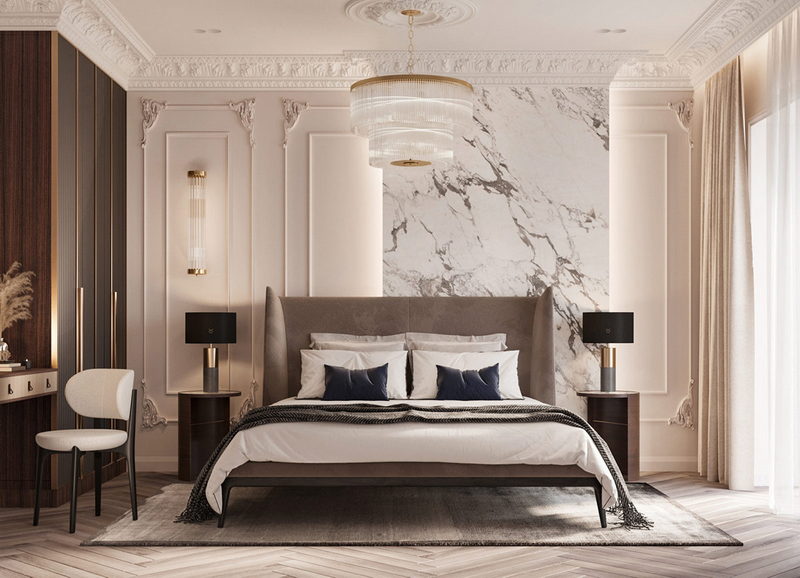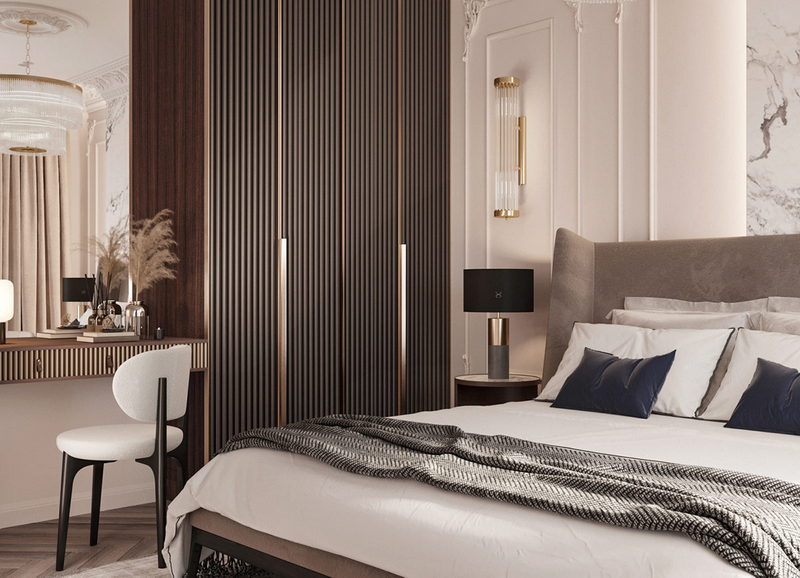 A unique floor lamp, a soft grey bedroom chair, and an exquisite small side table make up a cosy reading nook by the window.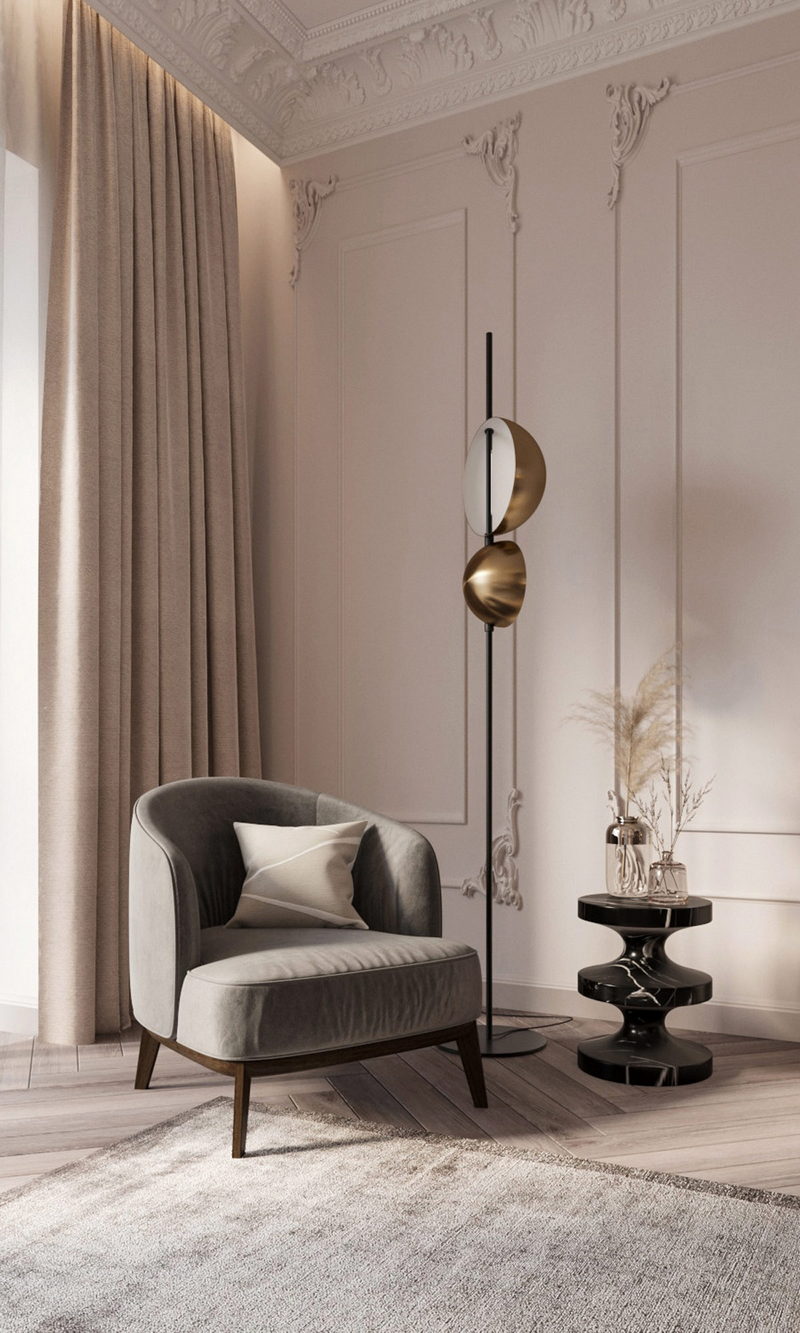 A spectacularly luxurious bathroom design comes alive under an extraordinary modern chandelier that spans the width of the room. Built-in cabinets make the most of compact room dimensions. A custom-cut, frameless mirror increases the sense of space and light.