There's no better way to combat the cold and dark days of winter than getting a head start on decorating your home for the upcoming Spring/Summer (S/S) season. For the S/S of the new decade, think bold and contrasting colours, throwback pieces with a modern flare, and an emphasis on getting back in touch with mother nature.
Furniture.ca has rounded up some of the S/S trends you can start looking forward to, along with some advice on how to seamlessly incorporate them into your favourite spaces.
Bold Colours and Colour Blocking
There's no better time to take a step outside of your comfort zone, and say goodbye to monochromatic colour schemes and all-white-everything than now. Become more daring with colour in 2020 by incorporating bold colours and contrast to your favourite spaces, especially the kitchen.
Trends of the last few years have relegated the kitchen to an all-white colour scheme. However, the kitchen is the high-traffic forefront of many homes, so going bold is sure to make an exciting impact on your family and friends!
For a total redesign, paint your cabinets a classic blue (the Pantone Colour of the Year), or select mint green tiling to create an inviting and interesting space. If a complete overhaul of your kitchen isn't in the cards, easily incorporate more colour through accessories, such as a brightly coloured tabletop and floor vases, patterned framed mirrors or abstract art pieces.
While stepping outside of your comfort zone can be intimidating, choosing contrasting colours such as black and white or honing in on all-black-everything can create a timely and luxurious effect. If bold colour isn't your thing, using large black and white décor, area rugs, and art pieces can be transformative.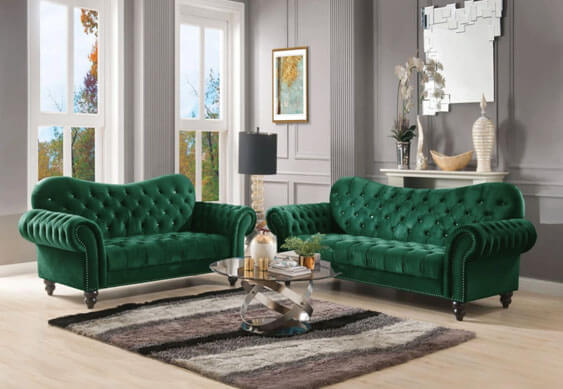 Dream Canopy Beds
Transform your bedroom into a luxurious refuge with a dreamy bed canopy. According to interior designer, Leonard Ang, canopy beds are considered "the bed of kings, and the king of beds". Exude royal flair when choosing a canopy bed that's sure to add luxury and serenity to your bedroom. The key here is to avoid heavy drapes, and instead opt for light, airy fabrics or even an open canopy. Be mindful of the size of the bed frame to ensure it's proportionate to your room.
Vintage Statement Pieces
Stephen King once aptly wrote "Everything old is new again," which couldn't be more true when it comes to this season's home décor trends. This season is giving way to some major throwbacks from eras that relished in velvet and patina furniture pieces, curved sofas, and vintage wall décor. If scavenging through an antique market isn't your thing, designers are creating modern furniture pieces with a vintage element, such as modern chairs with spooled legs.
Choosing one or two statement pieces that harken back to these vintage elements can look incredibly luxurious and inviting when further incorporated with modern pieces. Whether choosing to pair light blue velvet dining room chairs with a dark wooden dining table, or sleekly blending a curved sofa in your family room with angular accents, the options are truly endless.
For any space in your home, Ontario architect, Ryan Schwartz suggests "adding some patina to modern spaces, avoiding perfection and celebrating imperfection!"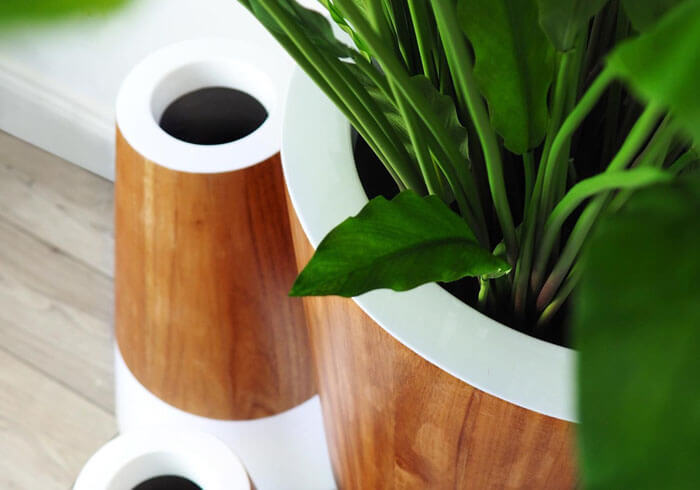 Unique Rugs
Unique rugs are not an entirely new trend for 2020, however, there are plenty of updated styling features to consider when using area rugs to complete a space. Area rugs are another ideal piece to incorporate bold or contrasting colours to any space without adding permanence, making them a perfect item to explore with.
Experiment with bold patterns and colours, unexpected materials and shapes, or even layer multiple rugs. An emerald green rug, black and white patterned rug, or oval shaped rug are all fabulous options. If you're looking to incorporate an area rug as one of your vintage statement pieces, you can do so by choosing one with a subtle tone and a faded or worn appearance.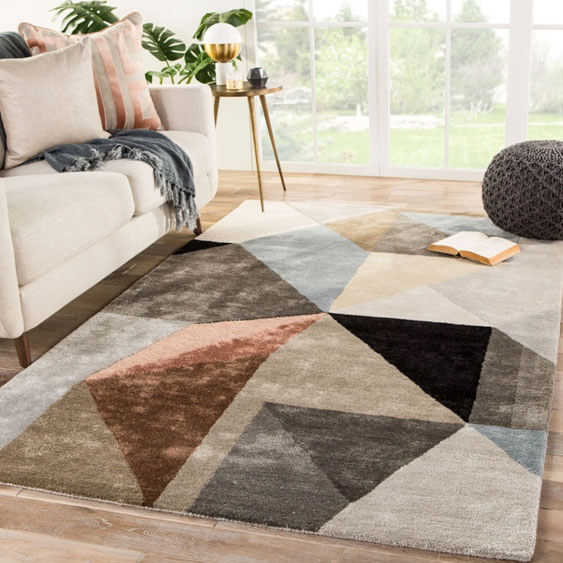 Natural Elements and Garden Rooms
As sustainability and the green movement grow, so too do they find themselves playing a large role in homes. Earthen tones, inspired by wood, metals, and foliage are thankfully being introduced in this year's trend report. The idea is to create an environment designed for unwinding after a long day, and there is arguably no better way to do so than by rejoicing in the feelings that greenery evokes by introducing plants and other foliage within the walls of your own home. To implement this trend, add home décor and accessories in shades of green, taupe and clay to help boost the summertime vibe.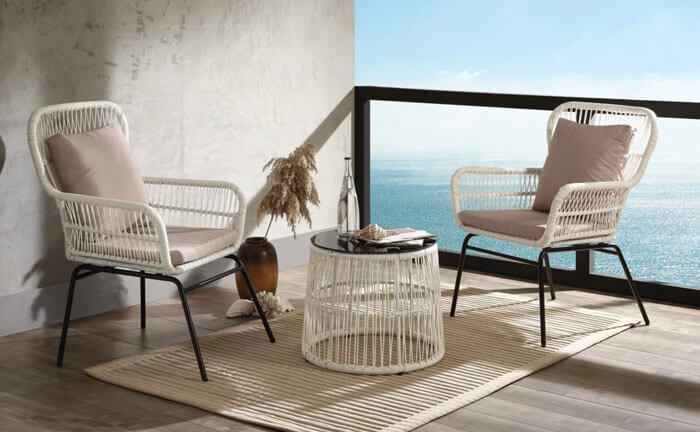 Rattan & Wicker Furniture
Another way to create a warm and summery feel in your home is to incorporate rattan and wicker furniture. These pieces are generally much more modern and can be used both indoors or outdoors. Rattan and wicker furniture tends to pair extremely well with vintage items and natural elements due to its neutrality. These furniture styles also help tie your space into the natural trend discussed above.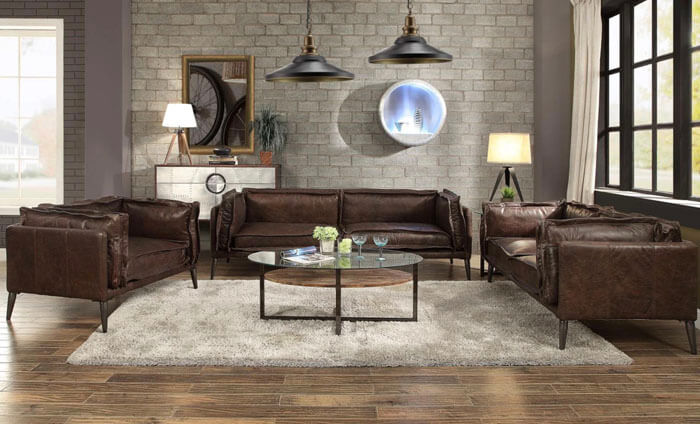 Maximalism
The maximalism trend is quite the contrary to the minimalist movement that has seemingly populated every interior design list for years. However, for this season, think More is More when it comes to your home décor. When thinking "maximalism", think about incorporating every trend mentioned thus far into one grandeur room! While not to get confused with creating clutter or chaos in your space, but rather incorporating bold colours and lively patterns. Maximalism depends upon creating a space that is true to your individuality, so be sure to only include pieces that you truly adore.
Whether you're in the midst of redesigning your home, decorating a brand new home, or simply searching for some inspiration to help garner the winter weather—it's safe to say that these trends are exciting and here to stay! Visit Furniture.ca to explore a wide selection of luxury furniture, and start incorporating these interior design trends into your favourite spaces.