Subtle tonal arrangements of beige, greige, white and wood tone are uplifted by living green accents in this luxury home. The touches of natural greenery effectively work to bring a natural peace and harmony to the home. For someone, this kind of style might look a bit dull. However, these natural color works perfectly to calm down our busy life.
Visualizer: Elena Sedova
Home Entryway
The living room and home entryway are openly connected. Custom-made hallway storage units take care of the coat and shoe clutter, whilst a tower of bookshelves make a decorative touch beside the entryway stool.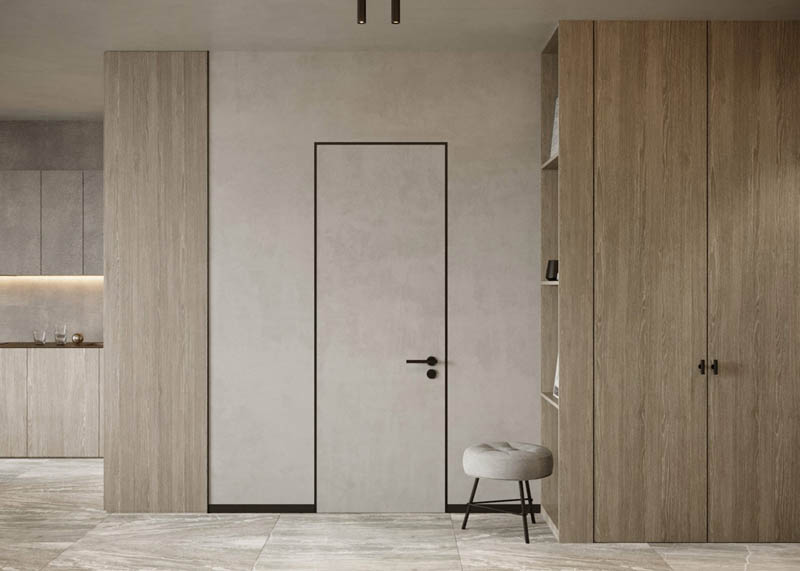 Living room
Tonal layers of beige, greige, white and wood tone make a soothing color scheme that feels welcoming and warm to come home to. The L-shaped modern sofa is set on a round rug that instils texture into the tranquil décor scheme. Indoor plants create height in the lounge arrangement, as well as sudden bursts of fresh color.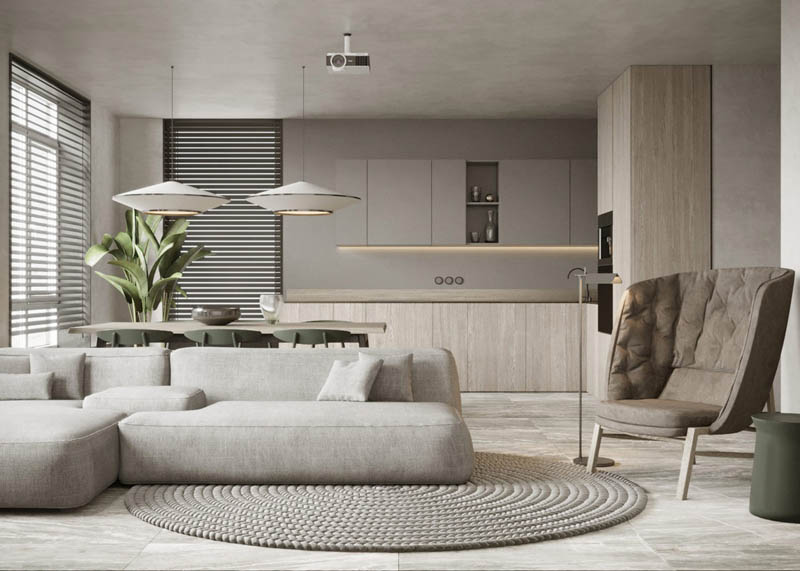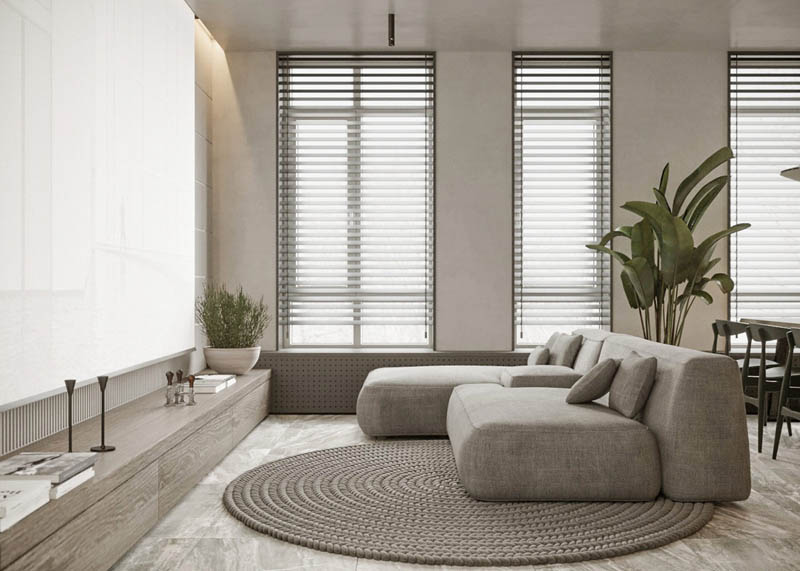 The high-backed lounge chair makes a proud statement at the side of the lounge area. Working with a unique piece of wall art behind the small side table, creating a comfy reading nook.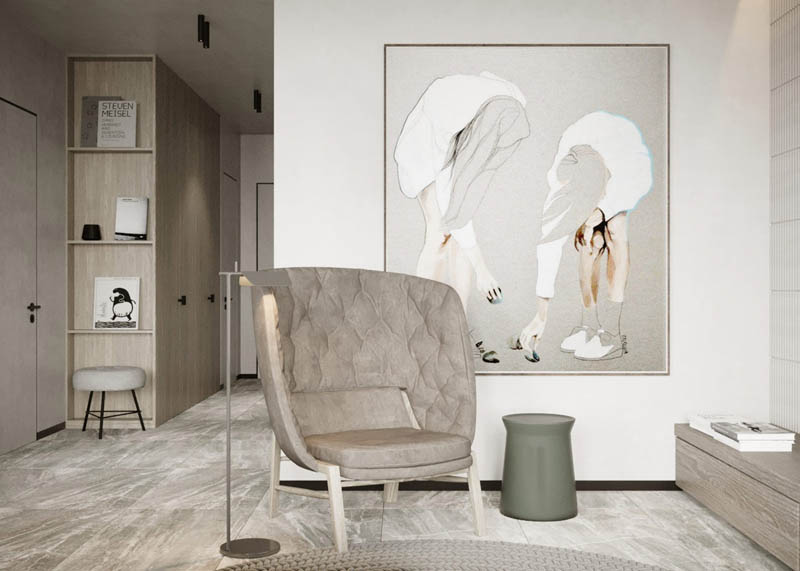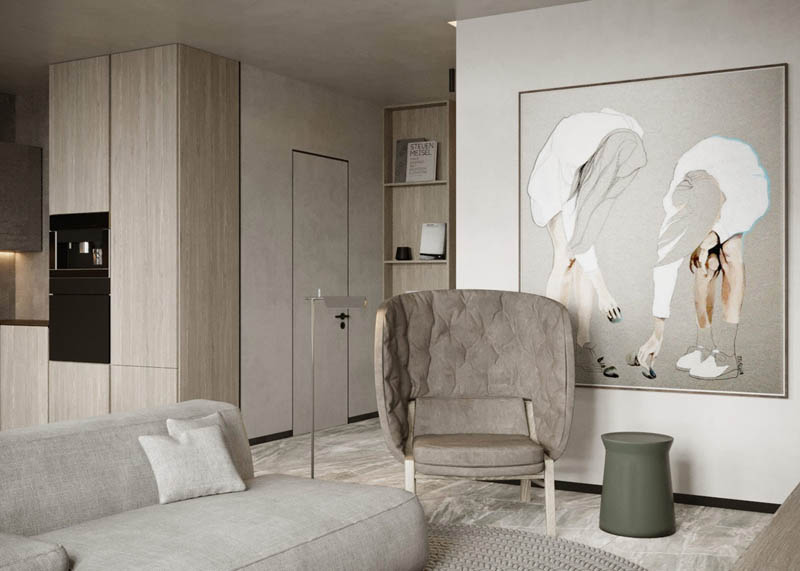 A modern wood effect media cabinet smoothly underlines a wall of slatted panels. A projector screen unfurls in front of the textured wall effect and neatly disappears when not in use.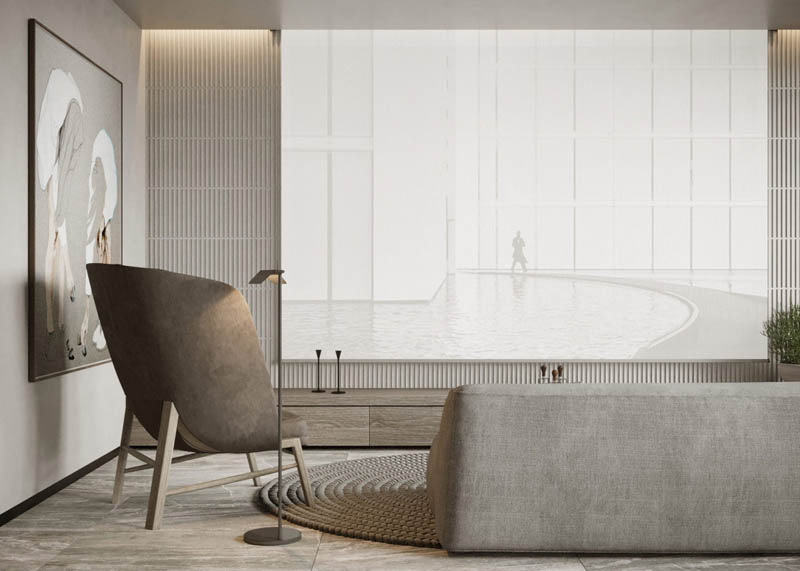 Kitchen and Dinning Room
A contemporary rectangle dining table seats six guests for dinner at the heart of the kitchen. Large windows fill the eating space with natural light. Two ​​large dining room pendant lights are paired up to cover the entire length of the table, making an impressive design statement. The modern dining chairs carry a muted green painted finish that is complemented by a plethora of indoor plants.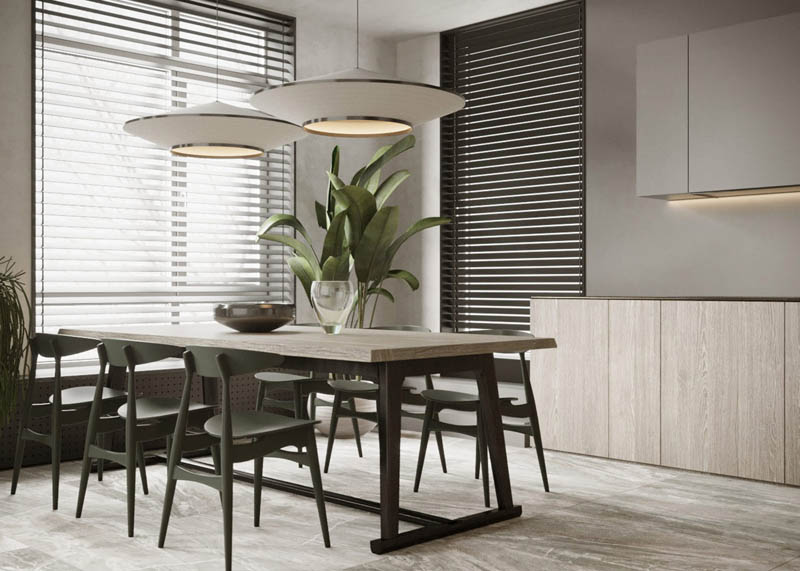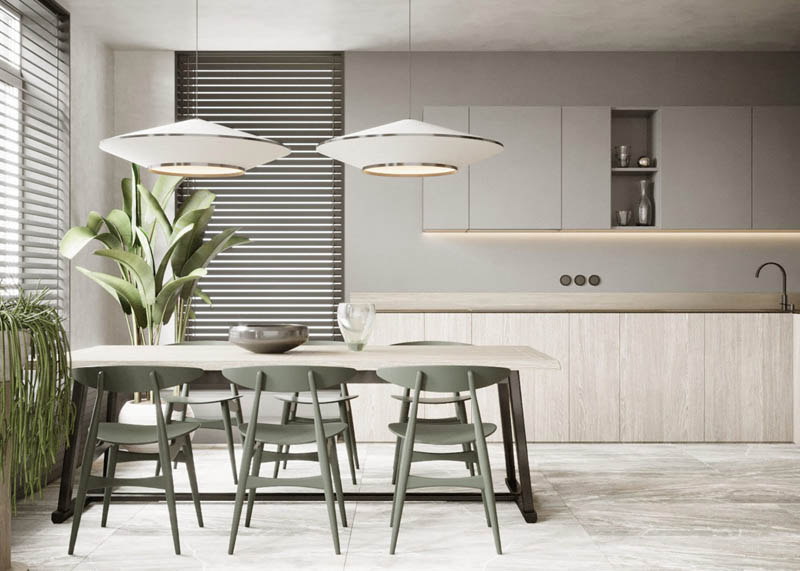 Bedroom
The minimalist bedroom is kept clean and organized thanks to an array of custom-fitted storage units that are built-in along the whole length of the headboard wall behind smooth and slatted panels. A trio of bedroom pendant lights fall in front of the textured storage units at one side of the bed, whilst a modern bedside table lamp lights the other. A recessed shelf runs the width of the headboard wall to offer more space to stow reading books and a few small decorative items.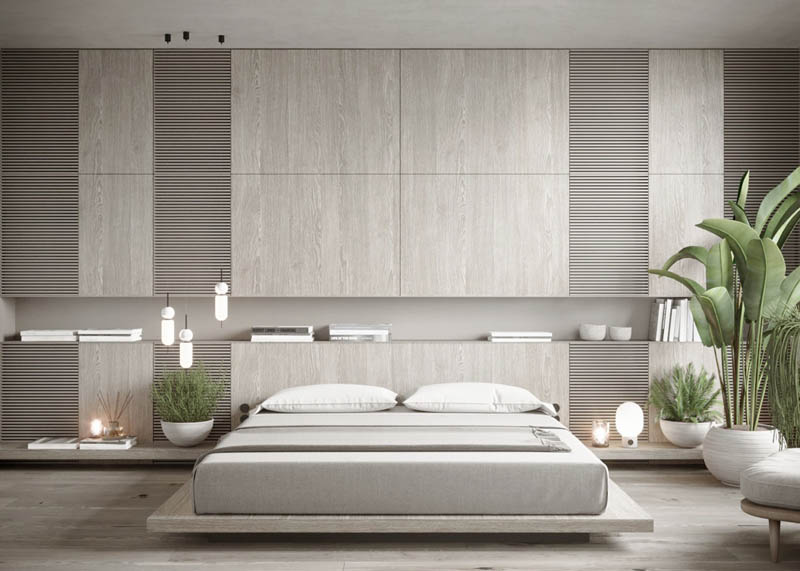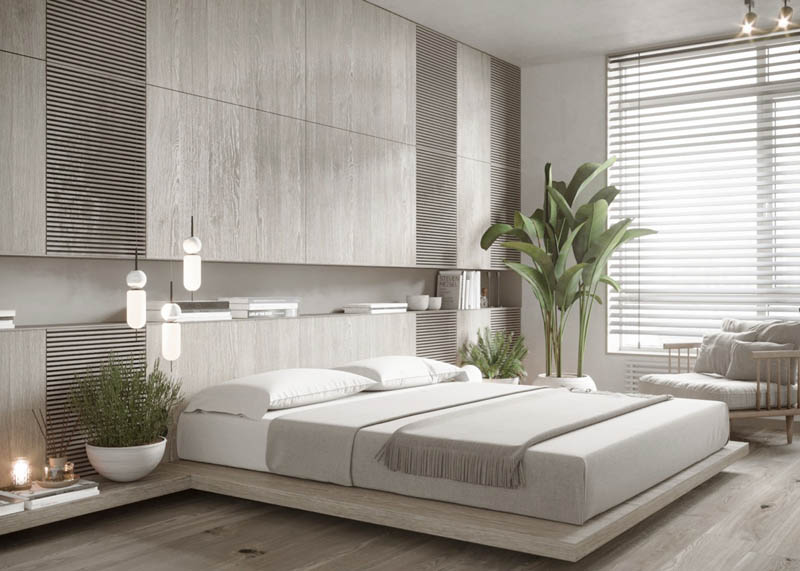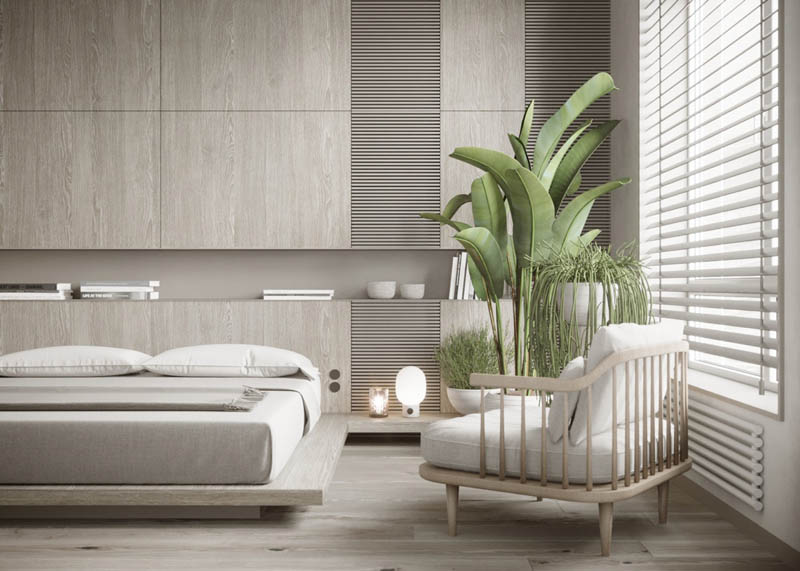 Mature indoor plants grow an explosion of enlivening greenery by the bedroom window. A deeply cushioned bedroom chair makes an inviting spot to settle down with a morning cup of coffee or evening cocoa.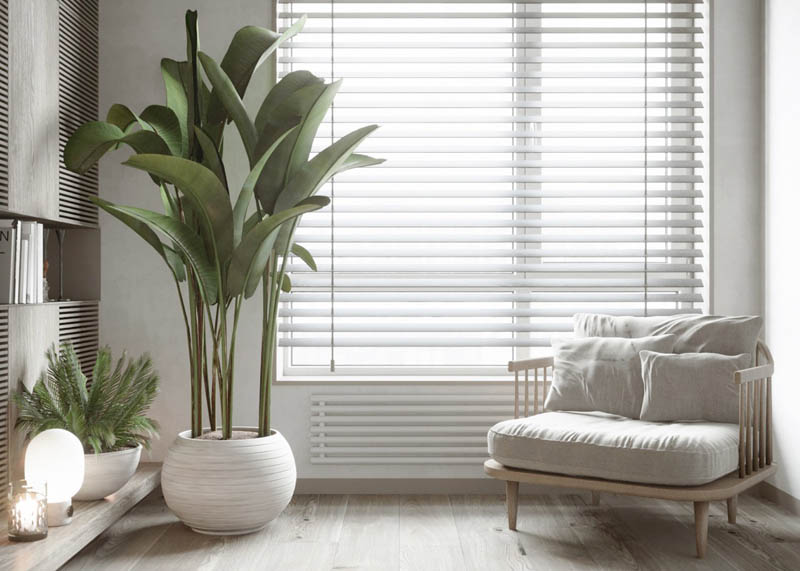 Bathroom
Large format travertine tiles build a spa-like feel inside a luxurious little bathroom. A modern bathroom vanity extends neatly above the laundry basket.