Fresh air, serenity, and birds singing… these are all things you can expect from your future home in Maine. In the northern state, the increase in demand has pushed the suburban real estate market. Investors can buy and rent out a country house without sacrificing the comfort of an urban environment. In Maine, you can enjoy country living in peace and harmony without worrying about various city inconveniences. If you urgently decided to buy real estate for investment purposes, it is important to carefully analyze current prices, their growth, and your investment opportunities in the current period. Maine real estate has proven to be a viable investment option if you choose the right market and the right property at a good price. There are many desirable locations, so it is important to research each location and actively work with qualified realtors in Augusta ME to ensure a successful investment. Without further ado, let's get into the top five real estate markets in Maine.
Five Best Markets for Maine Real Estate Investments
Successful investment in real estate requires the right selection of the market. Maine is seeing an increase in visitors to this beautiful state. This creates a huge demand for rental apartments and vacation homes. This high demand stimulates the renovation markets to improve the home and increases the value of the real estate. Maine is ideal for investors looking for long-term returns. Of course, some cities are more profitable for investors than others. Consider the five best real estate investment markets in Maine.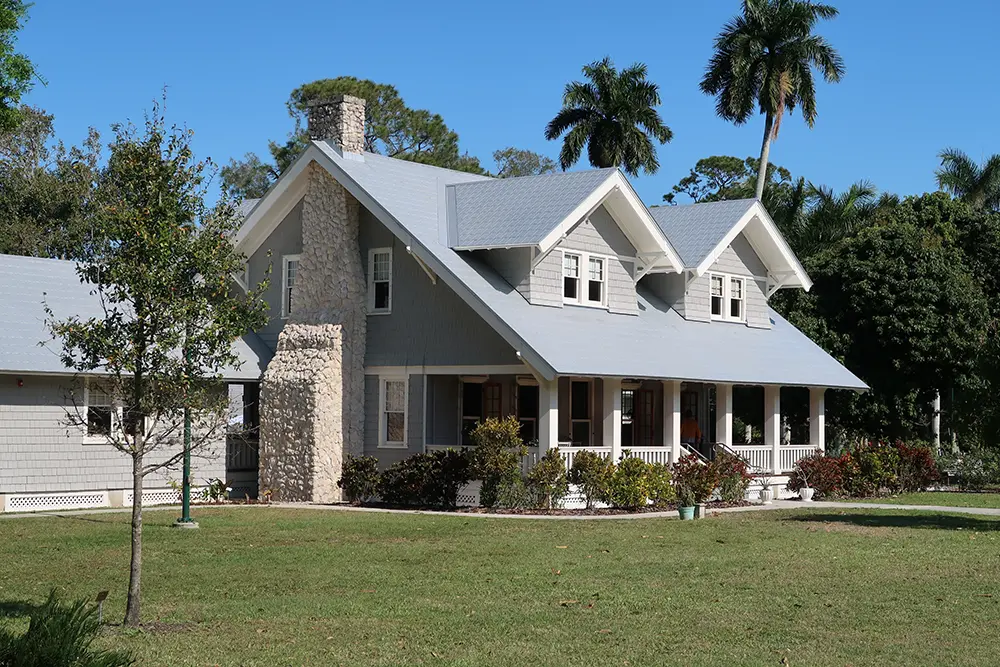 The place to invest in real estate: Westbrook
Westbrook is now the new headquarters for American Roots, a textile company. This has created many sustainable and stable manufacturing jobs. Westbrook has also brought some changes to the downtown area, attracting breweries, food companies, and unique businesses. These new businesses are high-quality commercial real estate. Westbrook real estate owners earn approximately $6,092 per month in rental income.
A place to invest in real estate: Brunswick
Brunswick is home to Bowdoin College, attracting a student rental market. Residents flock to Brunswick year-round to enjoy the many activities and vibrant nature. With an abundance of new restaurants, museums, and shopping centers, it is an interesting and exciting place to invest in commercial or rental properties. The Brunswick real estate market is quite large. There is also a huge market for affordable student housing. The median home value is $385,573, making it one of the highest real estate markets in Maine.
A place to invest in real estate: Orono
Orono is a young and dynamic university town with great potential. The demand for recreational properties makes investing in commercial real estate a desirable opportunity that offers the possibility of a steady income. You can also invest in larger properties such as townhouses, apartments, and houses, which are popular with investors. To understand the breadth of your options, it is worth turning to the Maine real estate agents directory for quality help in finding and purchasing real estate. When you decide to renovate your purchased property and rent it out, you can expect an average monthly rental income of $2,373. The median home price is around $179,000.
The place to invest in real estate: Windham
Windham is one of Maine's non-university towns. The city has a high median income of around $124,000 and a well-educated population. The median home price is $316,013, and there are many opportunities to renovate and resell properties. Renting is a viable option too, as Windham has a rental income of $3,908 per month.
The place to invest in real estate: Kennebunk
Kennebunk is a quiet beach town that appeals to those looking to relocate or retire with their families. During the warmer months, families flock to the city to enjoy water sports and family resorts. This allows investors to rent out beautiful family homes and holiday homes. You can expect a monthly rental income of $4,355. When you work with a Kennebunk real estate agent to find your dream home, you get the quality service with low commission rates.
What is more profitable: to buy or rent a country house?
Today, investors consider country houses not only as an alternative place for seasonal vacations but also as permanent places of residence. But since owning a house is an expensive pleasure, more and more investors are asking the question: what is better to buy or rent a country house? To decide the best option for you, let's consider the pros and cons of buying a country house. The obvious advantages of buying a country house are:
You buy a house as a property, and no one else can claim it.
Possibility of repair, renewal, and modernization. Your home is your rule. Your home can be renovated to your liking or upgraded as needed.
Amazing free flight. You can furnish the house to your taste and choose the interior design. You can easily buy furniture and household appliances without thinking about how to take them out of the rented house.
You can rent out a country house according to your needs and receive a monthly income.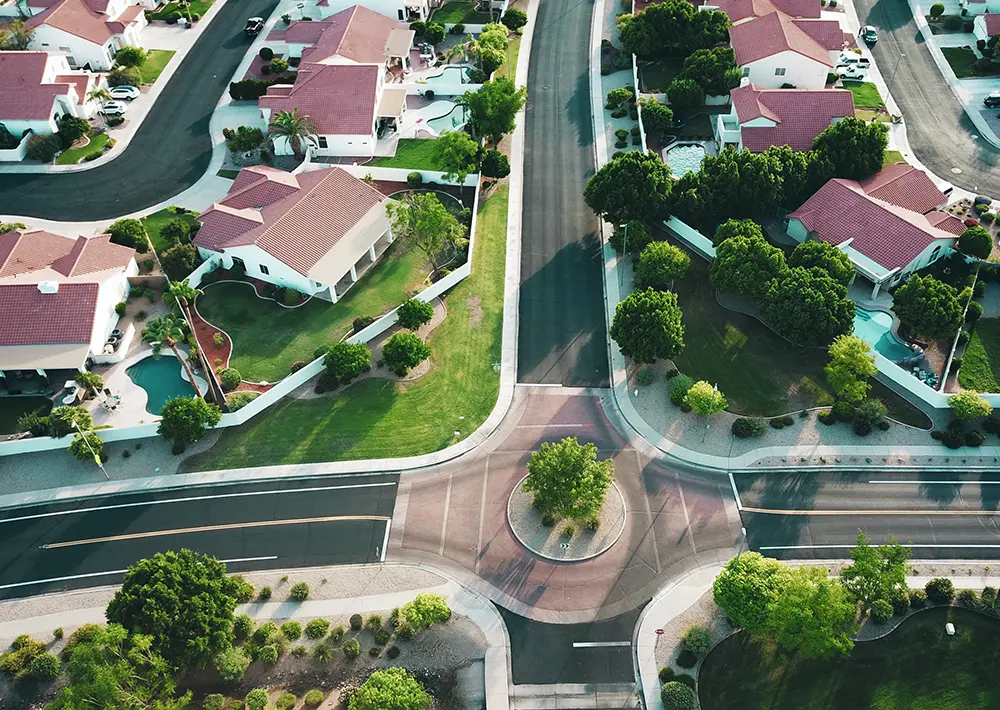 The only drawback is that not everyone can afford to buy an expensive country house. If you want to experience the beautiful Maine countryside without buying, rentals are also a good option. The choice of vacation homes on the rental market is wide and offers affordable properties in the suburbs and various districts.
Investing in Maine Commercial Real Estate: Pros and Cons
In general, real estate remains one of the most reliable and easy-to-understand investment vehicles. But residential and commercial real estate vary in complexity. Before investing in Maine commercial real estate, it is important to understand a few key differences. Buying commercial real estate in Maine requires more money than buying residential real estate. The profitability of commercial real estate depends not only on the property itself but also on the situation in the commercial real estate market at the moment. Return on investment can reach upwards of 20-30%. Positive selection in commercial real estate is certainly worth it, but the investment requires preliminary preparation and study of market characteristics.
Investing smartly is key to success and profit. Interested in investing in commercial real estate? Buying property in Maine to rent out can be very profitable, as it's an active market. However, the purchase of commercial real estate involves significant investments and additional costs for the repair and maintenance of the building. Therefore, this issue should be approached very carefully. When you want to start investing in commercial real estate, you must first define your goals and develop an investment plan. To do this, you must first decide on the following questions:
Are you investing in your own business or rental income?
What is the target market for commercial real estate?
Before investing in commercial real estate, you need to carefully analyze the market situation and make sure that your funds will not sit idle. In general, the hotel business is considered to be the most affected sector in recent years, and there has also been increased demand for warehouse, production, and logistics facilities. Profitable commercial real estate is subject to market supply and demand fluctuations. The profitability of Maine commercial real estate depends on the individual characteristics of the commercial real estate object and other key factors.
How to sell a house fast in Maine?
Everyone wants to sell their home quickly and easily, but it's not always that simple. While you could sell your home yourself, it may take a long time to find a buyer. To sell your home in Maine quickly and profitably, it's best to use the services of a real estate professional. Ask friends and acquaintances for recommendations to find a good one. Selling a home can take anywhere from two months to a long time, so set deadlines to make it easier to wait for results and communicate with real estate professionals. They know how to sell a house faster and better. Preparing your home for sale is also important.
Take an objective look at your home and see what can be improved to increase its value and appeal. Professional photos and videos will attract more buyers, and a compelling description highlighting your home's key features will help sell it. Be honest about your home's condition and any amenities nearby. For example, mention if there's a forest, river, or lake nearby for fishing or barbecues. Honesty is key to selling your home successfully.
Analysis and assessment of competitors
Remember! Selling your home in Maine won't be immediate. The price and timeline depend on the competition on the market. To decide on your price, look for similar property prices. The price is always the first thing that the buyer pays attention to. Of course, if your property is in a good area, and has an attractive exterior and a complete description, you might be able to ask for a price slightly above the market average.
Working with a real estate specialist will help you sell your house quickly. Feel free to call real estate professionals to find out what's going on (where your home is listed, how many people called, etc.). During the open houses and tours, talk about the key benefits of your home. Maybe there are some interesting things you tell the buyer about your home that will entice the buyer to enter into a purchase contract with you.