I am not a mac person…. maybe, the only part I like about mac is its lighting "apple" logo…. It does look shining in the dark. Apparently, lots of people share this point as me, and try to add more fun to the logo, making it more eye-catching.
Find decal you like on Etsy
Snow's Revenge
Mirror, mirror on the wall, who's ……..? It's Snow's turn and she's on a mission.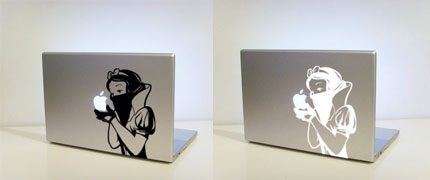 Squirrel and its nuts
Give this squirrel a home on your laptop. It playfully chomps down on your apple logo and forgets about it's other nuts.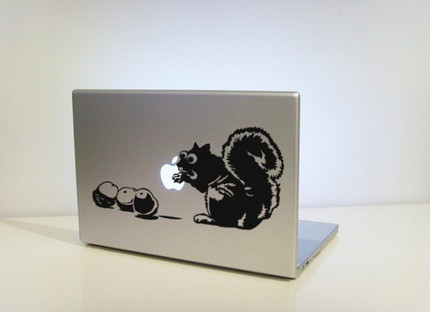 Invaders
Defeat the wave of pixelated aliens with your laser canon! If they reach the bottom, the invasion is successful and it's game over.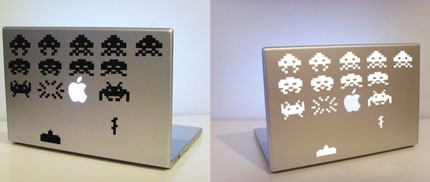 Pussy cat on the prowl
The pussy cat is on the prowl. It's about to make a kitty snack out of your apple logo that's posing as a fish.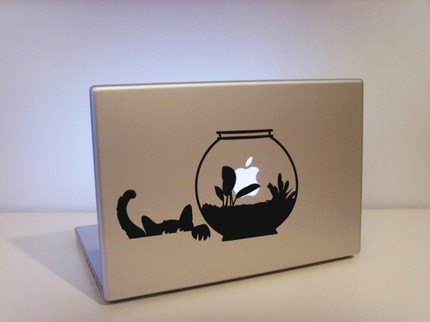 Jules is back
Jules—is coming straight out of Pulp Fiction and on to your laptop! No more dirty looks your way. This dude has your back.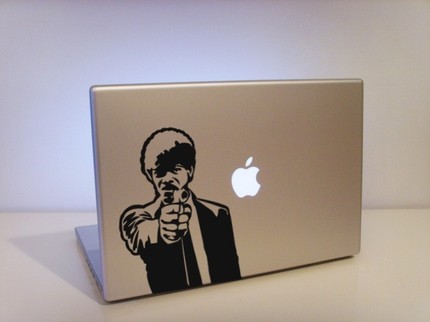 Turn on the music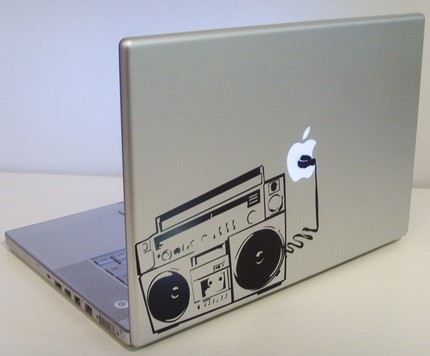 Apple is on the show
Bamboo and Panda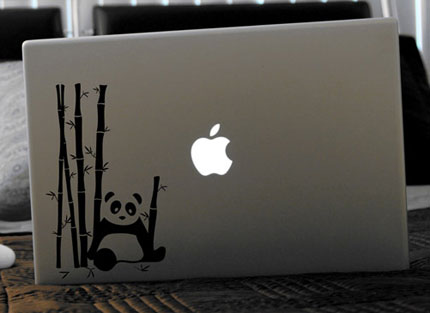 Flying apple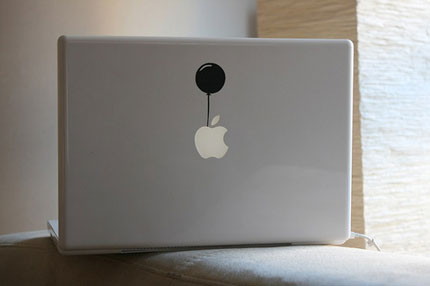 Find decal you like on Etsy