Creating amazing content for your new business campaign, is useless if it cannot be backed up by digital or offset printing. In fact, the quality of printed materials including brochures, posters and banners, reflects the quality of your business in the potential consumers mind. In many cases, printed materials will be the first introduction a client has to your business. When it comes to maintaining that high standard, commercial printing services like CityPress ensure the printing quality of logo designs, leaving a lasting and positive impression on your audience. Poor quality ink and materials reflect a struggling and untrustworthy business… not a place where you are likely to recommend your closest friends!
Promoting your business through printed materials like banners, brochures and posters, is one of the effective methods to attract potential customers to your business. Using professional quality hp 61 ink, and wide-format printing, are therefore imperative to achieving credible and eye-catching printed marketing content. Read on to discover the important of using high quality printing in business and promotion.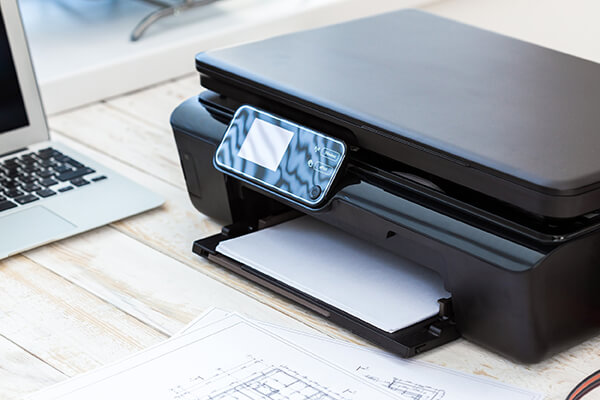 Engagement
Websites are prone to skim reading, with the average person taking as little as 15 seconds to visit each web page. In fact, studies have shown that retention rates are higher in printed marketing materials. These figures are particular relevant for businesses who want their marketing and company name to stick in the memory of their target consumers.
Using high quality printing in your business and promotional needs is imperative to ensuring high retention rates. Dull colours and smudged letters are common low quality printing errors, that leave your customers uninterested and uninspired to purchase your goods and services.
Credibility
A good quality printed copy gives a good first impression of your business, reflects the quality of service you offer and the standards you set in your company. Quality printed materials, therefore, give startup businesses the credibility that they need to build a loyal customer base.
Print is also the medium celebrated for its sense of legitimacy. Pop ups, banners and other online ads can be overwhelming. Thanks to spam accounts, most online users are even fearful of clicking on online ads. We all know the feeling of having an email inbox be overflowing with unsolicited ads. With this in mind, designing and sharing great printed marketing pieces is on the forefront of the minds of savvy business marketers. Print marketing simply offers a sense of trust and legitimacy that cannot be offered by online mediums.
Personalization
In the world of fast-moving consumer goods, personalized products are key to setting your business apart from competitors. High quality, customised printing has already prompted global success for the marketing campaigns of major corporations including Coca-Cola.
Wide-format printing
Businesses can easily avoid the expense and inconvenience of outsourcing their printing needs by investing in a wide format printer. Wide format printers offer speeds unmatched by standard printing devices, and can therefore be utilised for in-house marketing campaigns. This saves your business thousands on your annual marketing budget.
Utilizing wide droplet technology during printing, wide format printers have the ability to produce high quality images, large-format prints and graphic presentations that standard printers simply cannot handle. If your business exists within an industry that relies upon high quality print products, a wide format printer is the best device to produce those materials quickly, accurately and affordably.
Office Printing
Purchasing office printers is a significant investment, particularly when it involves the high quality printers currently on the market. Consider how your business might grow and change over the next few years, and how that may affect your printing needs. Businesses that rely on in-house marketing, graphs, tables and other information to be utilized by employees, need a high quality printing solution.
High quality print material is a great way to enhance your brand image, gain legitimacy and send a clear message of professionalism and quality to your customers. With affordable and professional print solutions now available, quality printing can become an effective part of your office and marketing strategies.
About Author: Laura Costello is in her final year of a Bachelor of Law/International Relations at Latrobe University. She is passionate about the law, the power of social media, and the ability to translate her knowledge of both common and complex topics to readers across a variety of mediums, in a way that is easy to understand.