Project: Sorauren 118 / semi-detached houses
Architects: Ancerl Studio
Location: Toronto , Canada
Photography: Maxime Bocken, Gillian Jackson, Ancerl Studio
Located in the heart of flourishing Roncesvalles in Toronto's beloved West End, Sorauren 118 was once a heritage barn but brought a new life by Ancerl Studio. With a facade featuring heritage yellow-toned brick, corten steel accents and expansive industrial window frames, the home represents a new generation of contemporary houses.
Featuring an immersive layout and soaring triple-height ceiling (up to 30 feet), the multileveled home feels like an airy loft proudly expressing its reclaimed structure. The property shines as an impressive entertainment space while remaining intimate and warm through the storytelling juxtaposition of soulful textures and materials. The whole brick wall is one of the most eye-catcing feature in the kitchen. Although I am not a big fan of the open shelf, with the ample storage room, a unique display wall centainly becomes an option to add characters to the home without creating clutter.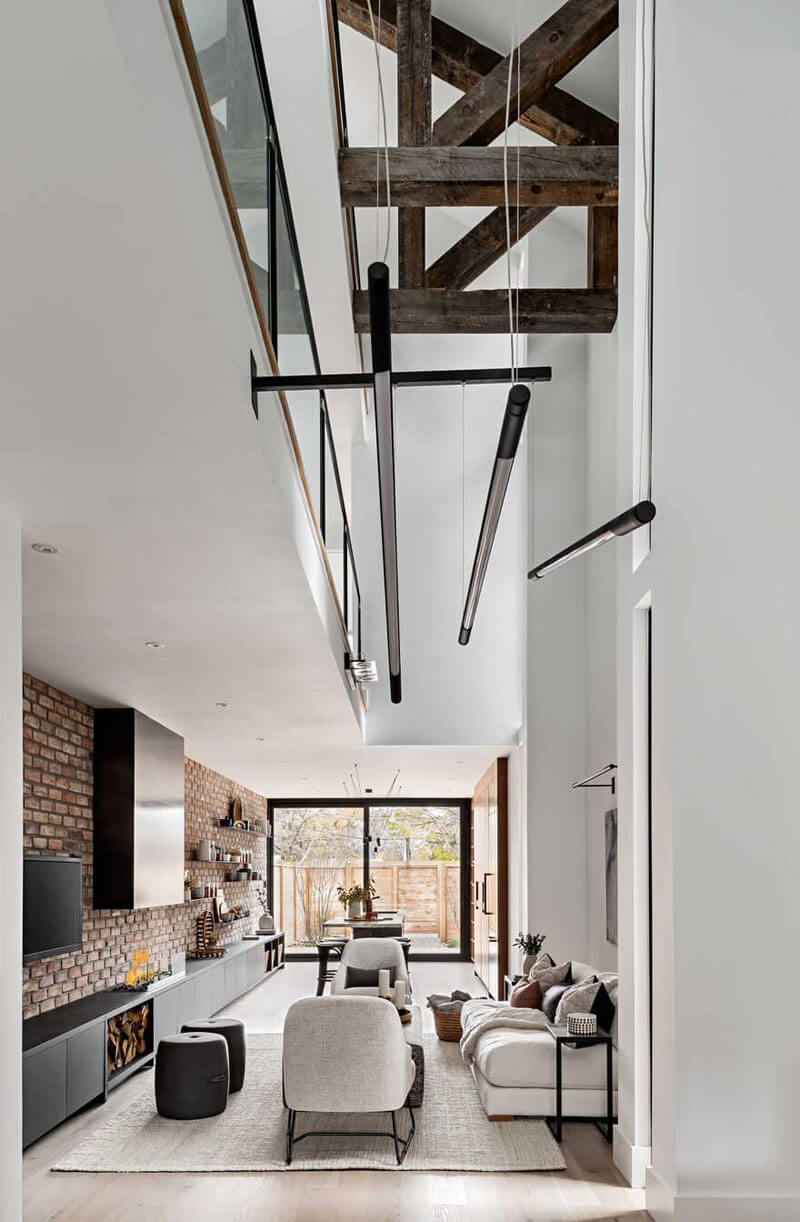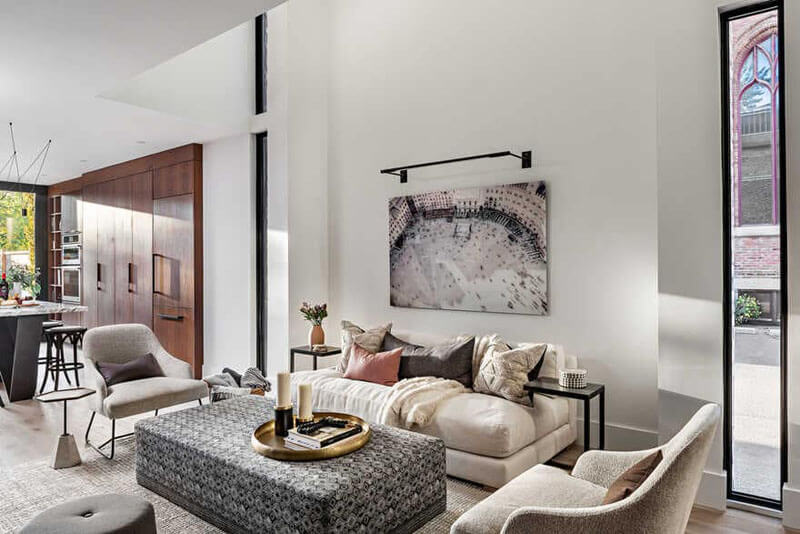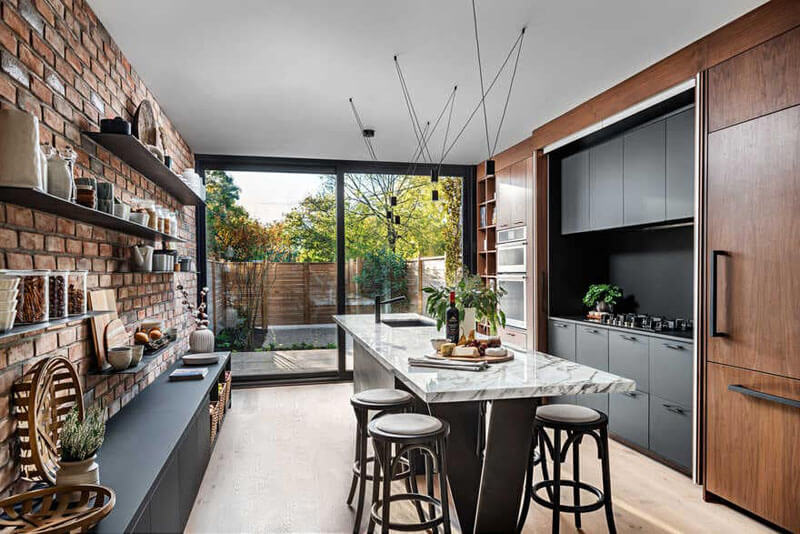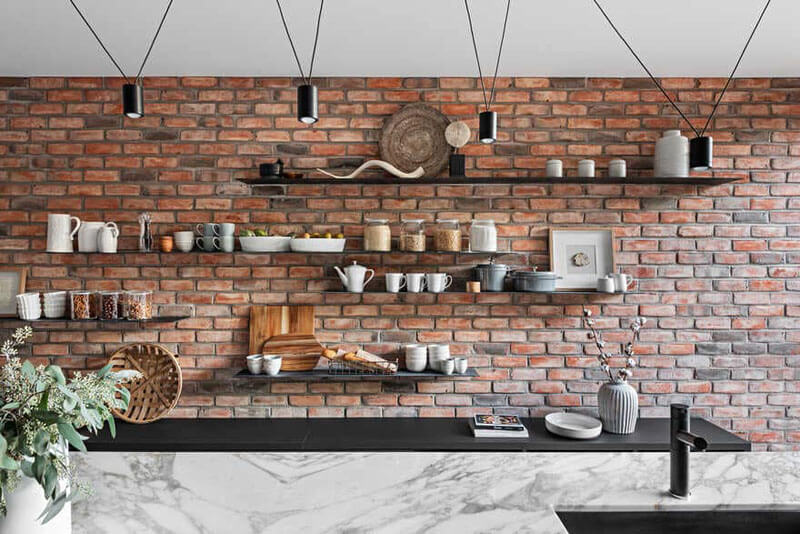 While the second level features two bedrooms, the entire third floor is dedicated to the principals' quarters. A bridge overlooking the below storeys leads to the contemporary bathroom and doubles as an expansive walk-in closet. Fresh and energizing, this haven of self-care boasts a modern double vanity, a deep standalone tub and a spacious glass-enclosed shower. The only looks a bit weird for me is having that much window and tub besides the window, I didn't see any blinds or curtains, how to keep the privacy? Or these are one-way mirror glass window?