LEGO blocks have been a source of enjoyment for kids as well as adults all around the world. Its innovative design provides an easy but secure snap-together process that allowed for much more advanced building at any level of experience. There are tons of LEGO sets on the market. While, people are not satisfied by only playing its original blocks. Hence, some creative designers came up with many ways to incorporate LEGO's interlocking system into some LEGO inspired products.
Now, you can build your food, light, mug or storage with these innovative LEGO Inspired Products. If you love LEGO, you should take a look. Because these are not some cheesy products with the LEGO prints or color. You can actually play with them like you play with your LEGO blocks.
We are a participant in the Amazon Services LLC Associates Program. If you make a purchase, Design Swan may earn an affiliate commission. Please read our disclosure for more info.
Building Brick Electric Waffle Maker with 2 Construction Eating Plates
Each plate measures 10 x 13 inches and fits single, double or quadruple brick waffle pieces. You now can make unique cool and fun brick shaped waffles in minutes! Build waffle houses, cities and much more for a creative and entertaining breakfast! Included plates are the perfect surface for building your creations!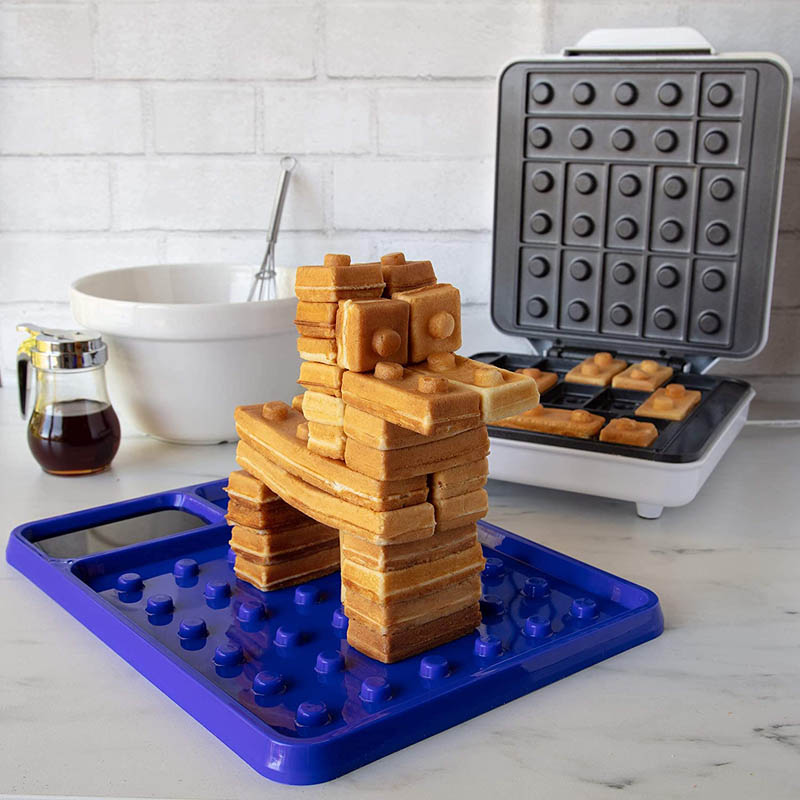 [buy on amazon]
Build-on Brick Mug
Made of Food grade plastic,your kids will always be safe. Each Build-On Brick Mug comes with 3 packs of building bricks randomly, which is enough to make it fun. Moreover, this Build-on Brick Mugs are compatible with LEGO and most building bricks. Kids can drink from them and build on the sides.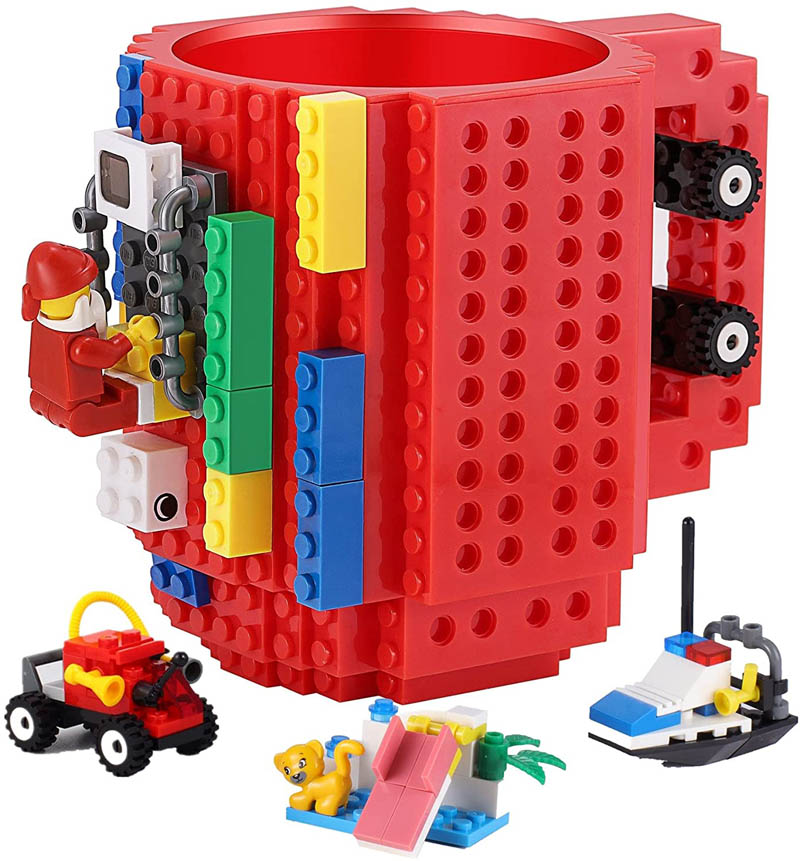 [buy on amazon]
LEGO Brick Drawer
LEGO minifigures display showcases 16 minifigures that is easy to open to fill with new or reorganize the minifigures you have. Allows you to add more displays to expand as your collection grows. Comes in bright red or black.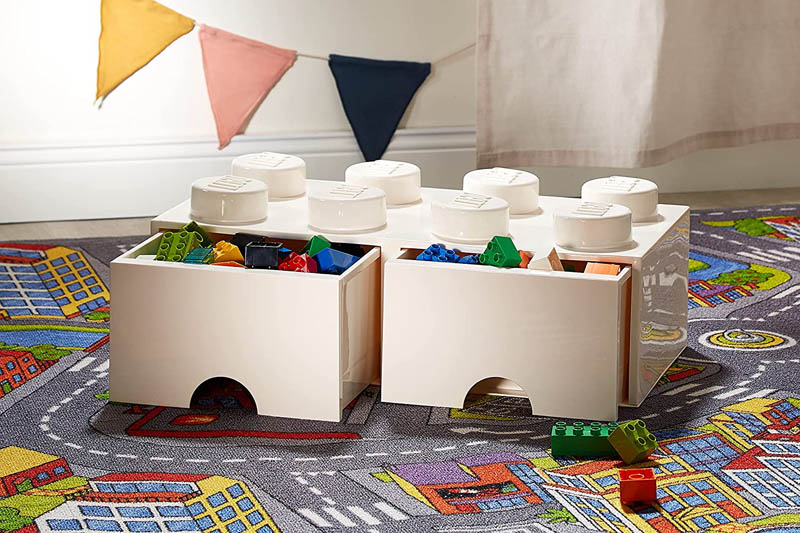 [buy on amazon]
Lego Stationery Colored Marker
12 pack of LEGO fine point markers features real 4 x 2 LEGO bricks so you can connect your gel pens or connect your favorite minifigure! Join together, LEGO Gel Pens make quite a line-up.
LEGO Iconic Ice Cube Tray
Molded right after the LEGO brick shapes you already know and love. From ice cubes to gelatin or even chocolates, you can make all kinds of fun foods into your favorite building bricks. Made from durable silicone, the LEGO Iconic Ice Cube Tray is flexible for easy removal but strong enough to be dishwasher safe.
Light Stax Creative
68-Piece Light Stax Junior building blocks in eight colors: green, orange, yellow, blue, black, red, white & pink. Each block included lights up as you link it to the accoumpanying power base. Three lighting modes: solid, flashing or fading. 15 minute automatic shut-off