Omoshiro Blocks: Creative Paper Memo With Hidden Object Inside
Designed by Japanese company Triad whose main business line is to produce architectural models, the Omoshiro Blocks (loosely translated as 'fun block') feature various notable architectural in Japan such as Kyoto's Kiyomizudera Temple, Tokyo's Asakusa Temple and Tokyo Tower. The blocks are composed of over 100 sheets of paper and before using, it just a seemingly normal square cube of paper note cards. However, when you start to use it, you will find each sheet is different from the next. As the memo get teared, an object begins to appear. To fully excavate the hidden object, you'll have to exhaust the entire deck of memo pad.
But despite the declining cost of laser-cutting technology, the Omoshiro Blocks are still quite expensive and range from around 4000 yen (36 USD) to 10,000 yen (90 USD), depending on the complexity of the hidden object and the sizes of the memo. Getting your hands on one will also be tricky for the time being as they're currently only available at the Tokyu Hands Osaka location. However you can keep up with updates of creative memo pads by following the company on Instagram.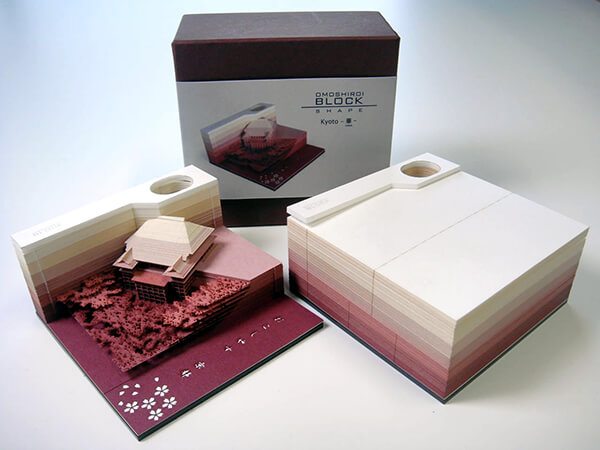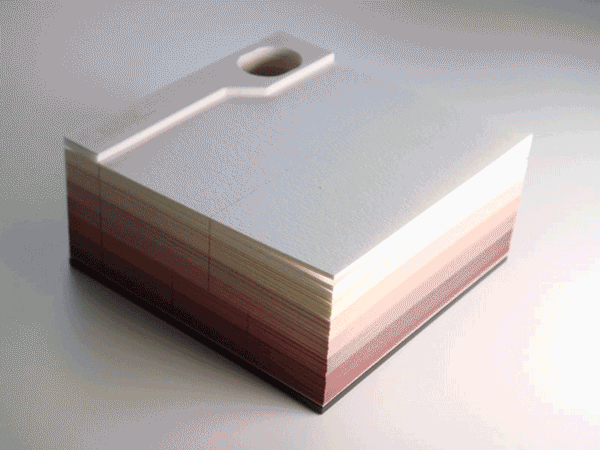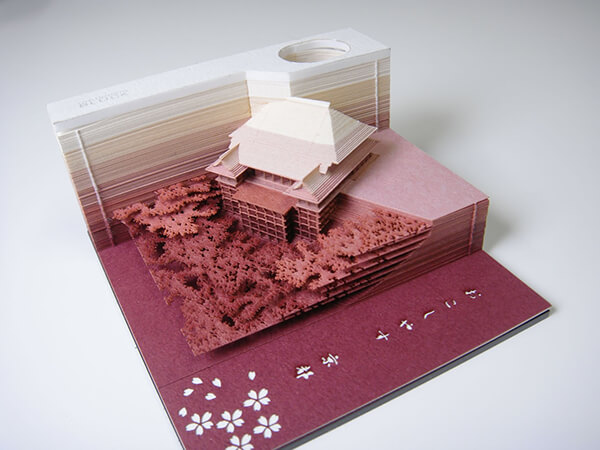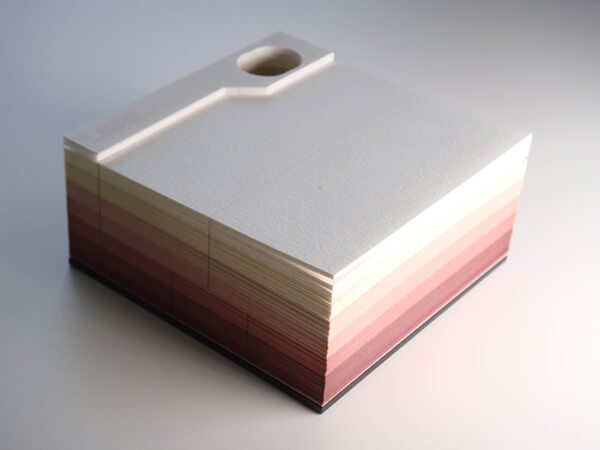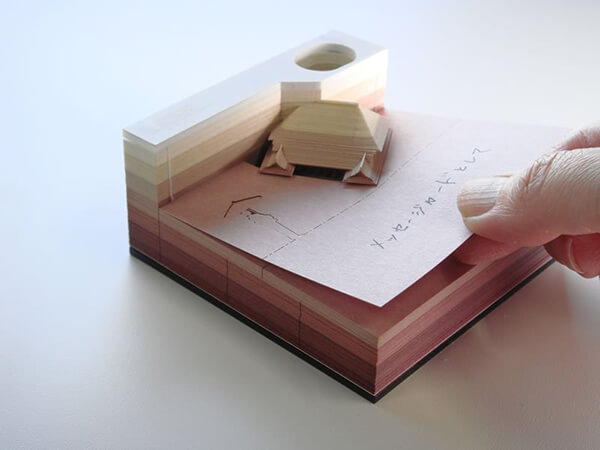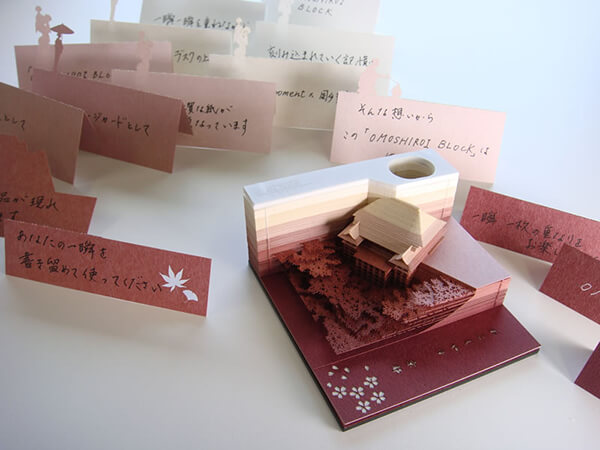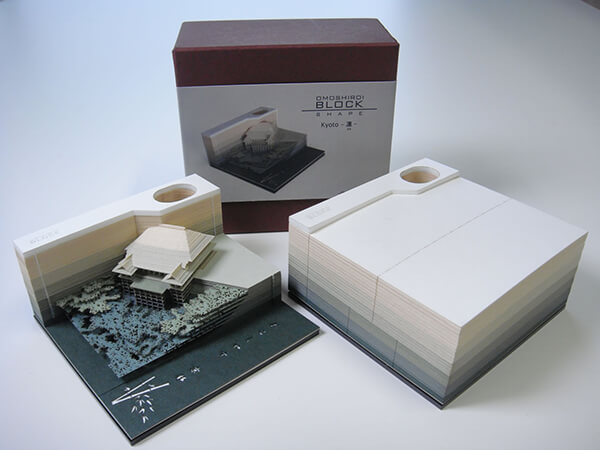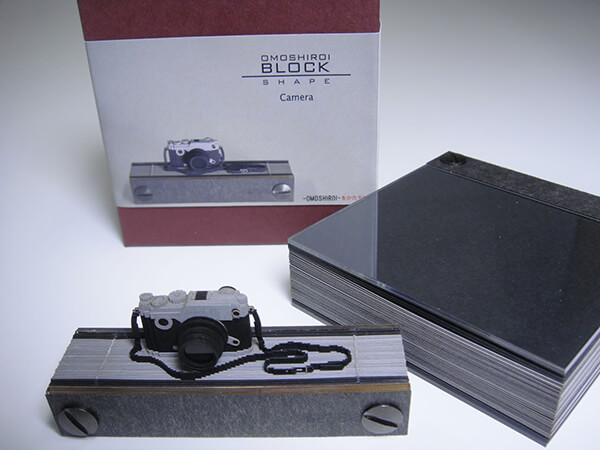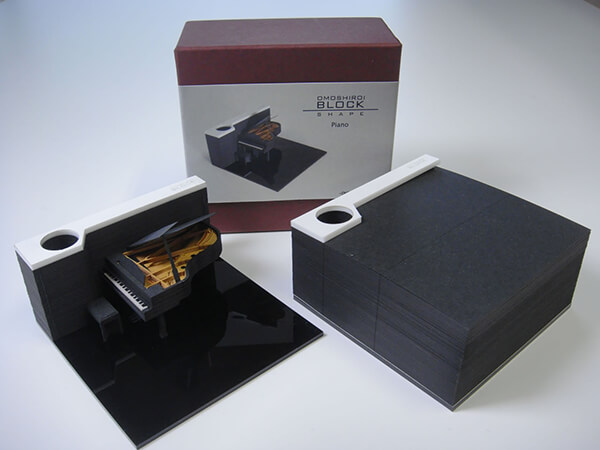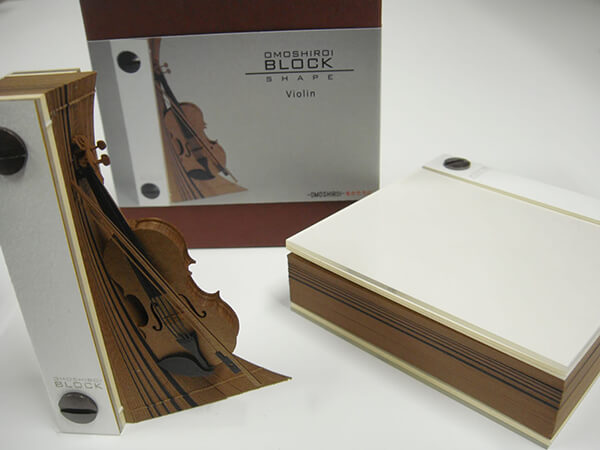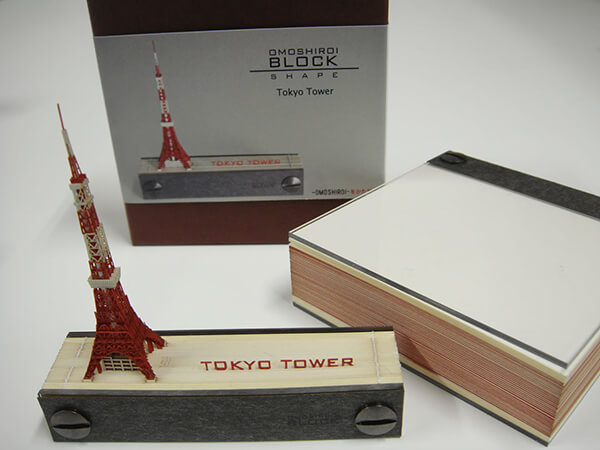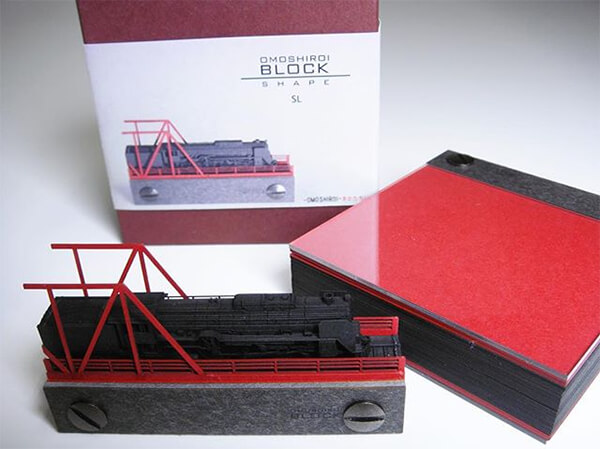 via: spoon-tamago