Open Glass House with Spectacular View of San Jose City
Although I am not a big fan of glass house due to the privacy and security concern, I have to agree glass is the perfect choice for this room. Estancia y Ficus (room and ficus) is a 91 sqm open room designed by Cañas Arquitectos, which located on a sloped lot with views of San Jose city in Costa Rica. Offering spectacular view of the San Jose city with the central volcanic mountain, it is dedicated for entertaining friends and family.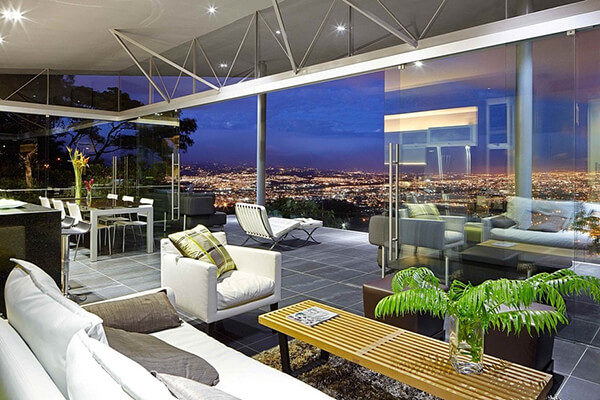 This place has 3 glass sides and a back wall (with the amenities). It's a unique 52 m2 space which holds living room, dining room, kitchen and a small adjacent bathroom. This space opens up completely on its northeast side facing the area's landscape and about 60% towards the 30 square meter terrace facing San Jose. Compared with its surrounding and view, it seems there is not much worth mentioning about the interior design. However, it actually because the simple, light and clear design, so we can immerse ourselves within the scenery.