Flying carpet probably is something only existed in story but floating carpet chair or sofa has come true in Stelios Mousarris's hands. Stelios Mousarris is a Cypriot based designer with a Bachelor Degree in model-making. In 2014 he stepped into the design world by starting his own company Mousarris, with the aim to produce high quality pieces of furniture and other products.
Collaborated with artist Jan Blythe, Mousarris designed carpet chair and carpet sofa. Made from an actual Persian carpet, the limited-edition chair utilizes steel reinforcements to appear to float gracefully above the ground. Its delicate form is design-conscious and sacrifices not an ounce of style for its conceptual gimmick. Every carpet it is handmade and takes four months to produce. It can even can be customized for your interior by the designer with bespoke colorways and patterns suited to your décor.
Carpet Chair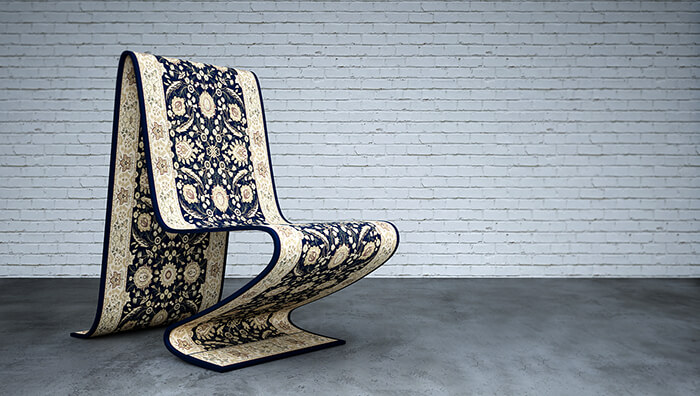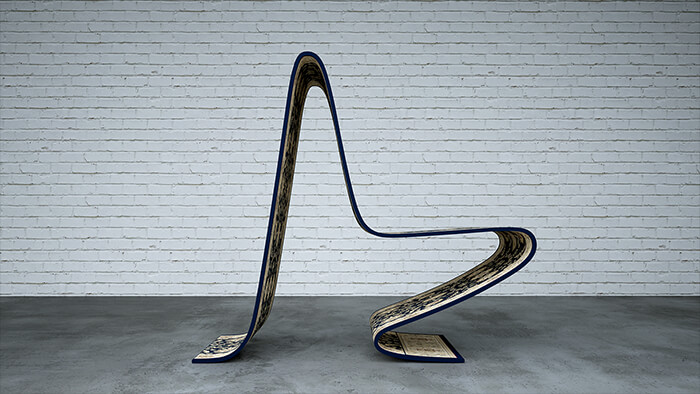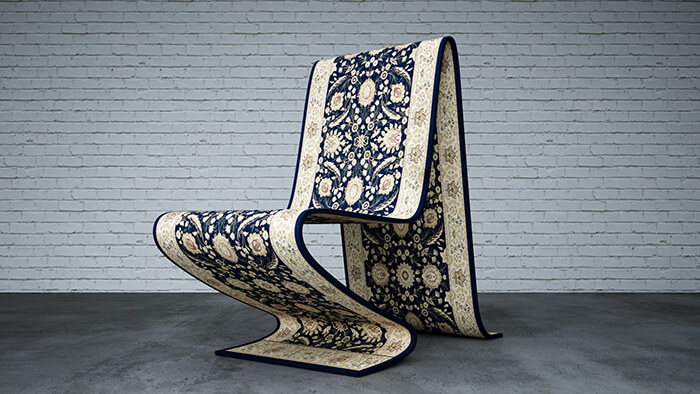 Carpet Chair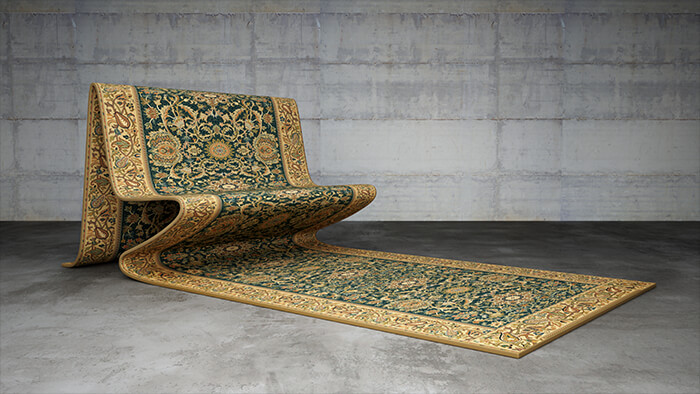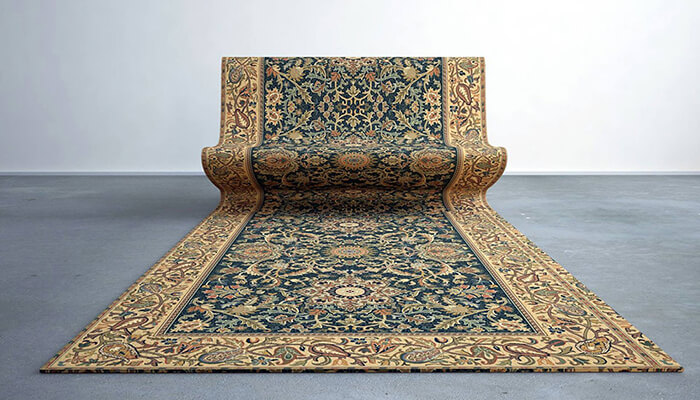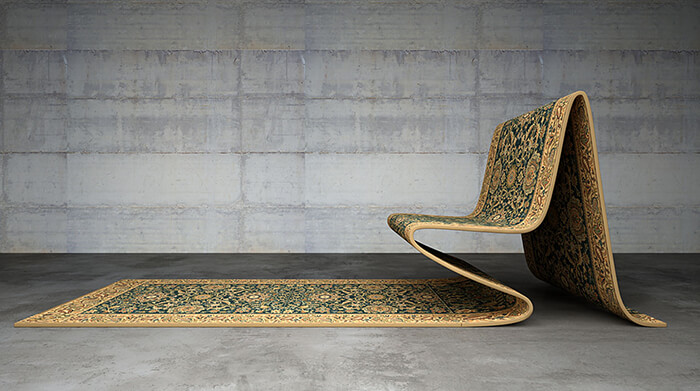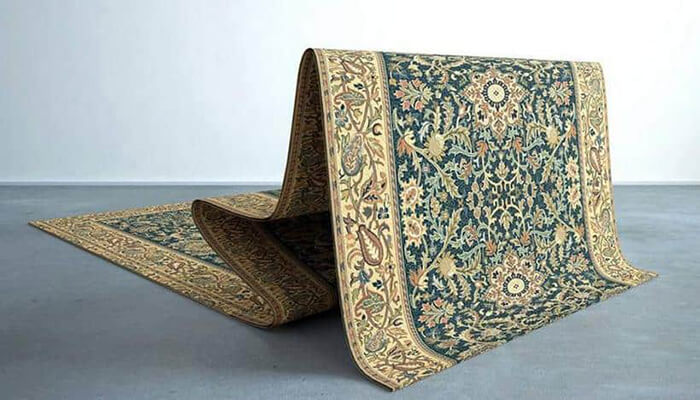 However, we have no information about how much these "floating carpet furniture" costed. If you are interested, you can send the designer an email and ask about it.