Osgène – Plant like Oxygen Appliance
Inspired by the the most well known form of oxygen generators – plant, Mridula Dasari designed this elegant oxygen appliance called "Osgène" which not only mimics the aesthetic form of a plant pre-bloom but the process as well.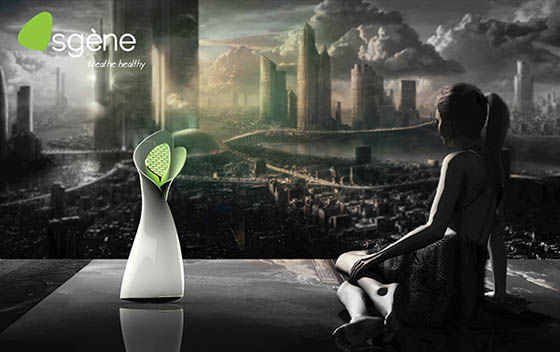 Osgène conducts photosynthesis by using silicon cell with catalysts, which is immersed in the water container and splits water into hydrogen and oxygen. Oxygen is released outside and hydrogen is used as fuel to light the LED lights which help to conduct photosynthesis. Just like a plant, it inhales CO2 in the air we breathe and returns purified oxygen to create a more balanced, healthy interior air environment.