Fitness trackers are so useful. We can keep track of our heart rate, our sleep patterns, our calorie intake, and more all in one handy little device.
However, fitness trackers can look a little clunky, especially for the fashion-conscious. And you don't want to trade in your already-bought tracker for a fancier one with a hefty price tag. A little restyle guidance can go a long way.
Count your steps in style. Read 10 tips for making your fitness tracker look stylish so you can wear it with confidence.
1. Buy the fitness tracker that goes best with your personal style
Most of the list is going to be helping you find ways in making the fitness tracker you already own look stylish. But if you're in the market for a brand new one, make sure to get the fitness tracker that matches most of what you wear every day.
Unless you only wear your fitness tracker to work out, you're going to be wearing it with more than just your workout clothes.
If you usually wear high heels, carefully pressed blouses, and lovely dresses, then getting a brightly colored plastic fitness tracker won't be the smartest. Instead, you'll want something like this Misfit Ray wristband (promo codes here).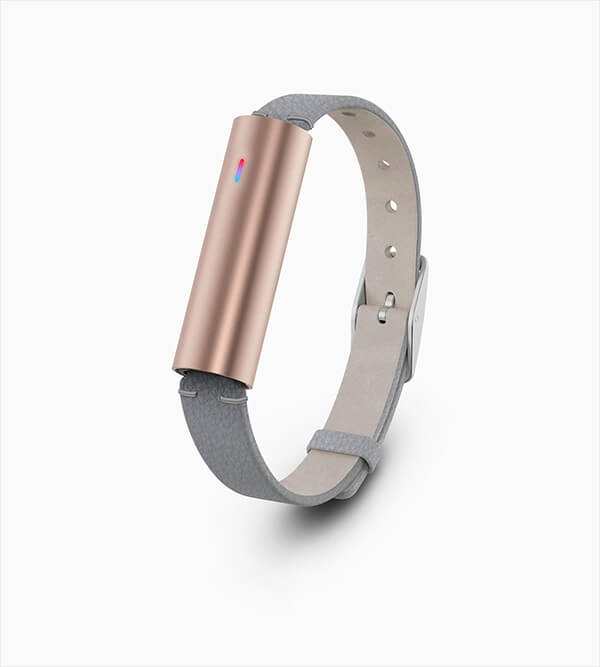 This fitness tracker will naturally go with more of what you usually wear, and works with your FitBit device (promo codes here). Of course, if you're in workout wear and casual leggings all the time, then no need to worry about getting a more traditional fitness tracker.
2. Switch up the band
If you have a fitness tracker with a removable band, that means you have the ability to switch up the style. If your fitness tracker look drab, bump it up a notch by adding a splash of color. For example, if you have Fitbit Alta, you can choose from a wide variety of colors. This 10-pack from Amazon gives you serious options. If you're bored with your black band, pick a pop of yellow! If you're done with yellow, choose pink! Sometimes it's nice to change it up.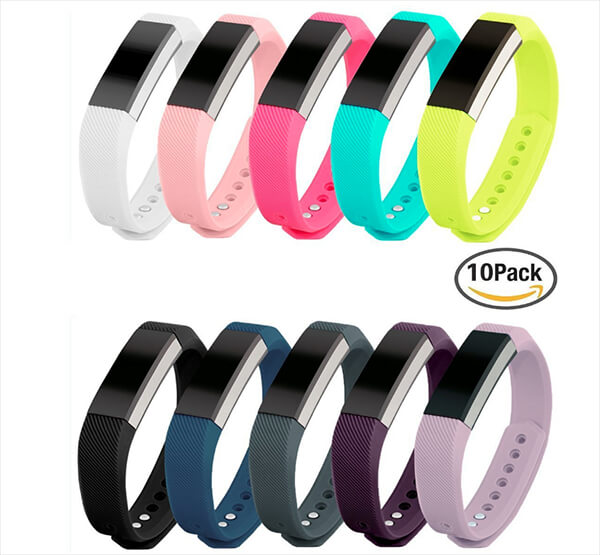 3. Choose a non-workout style band
Bright colors are fun and great for a casual exercise outfit, but what if you're wearing something more classy? A bright plastic fitness band won't do at a wedding or a special upscale event.
A nicer band is a great way to add elegance to your fitness tracker without buying a whole new one. This pink leather band for Fitbit from Adorama is a great swap out choice (Adorama coupon codes here).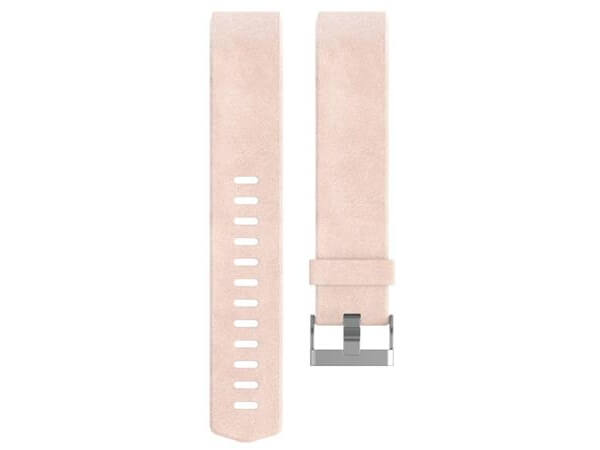 4. Match it to your other electronics
If you make sure your electronics all match, then you'll actually look way more put together. A good example is this Samsung Gear Fit2 fitness tracker and headphone set. The sophisticated red on each piece is pleasing to the eye and matches beautifully together. This goes for your cell phone as well. If you have a red cell phone case, you'll create a cohesive look.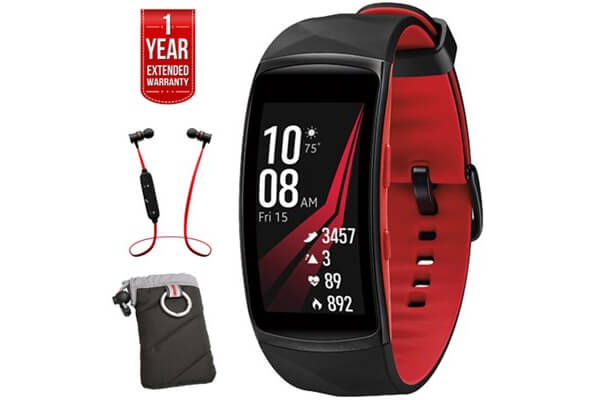 5. Accessorize your fitness tracker
It might be a little scary and downright risky if you approach it incorrectly, but there are ways to add cool stuff to your fitness tracker. This vlogger will teach you how to add your own "bling" to your regular everyday fitness tracker.
6. Think "Sporty Chic"
"Sporty chic" is a style that's pretty popular right now. It adds the elements of a nice pair of running shoes with a classy blazer. You might also see Adidas track pants with a designer pair of high heels. Think of this style when pairing your outfit together with your fitness tracker. This way, you won't have to change anything about your fitness tracker- you just need to know what to pair it with!
7. Blend it in with jewelry
Wear jewelry along with your fitness tracker and blend it into the entire picture. Wearing your plain black fitness tracker wristband with a few gold bangles will aid in making your fitness tracker look stylish. It'll be stylish by association! The same goes for fitness tracker rings. Wear gold or silver rings depending on the tracker's color and make it look like one of your jewelry pieces. On their Instagram page, Motiv just posted this photo. Looks like someone had the same idea.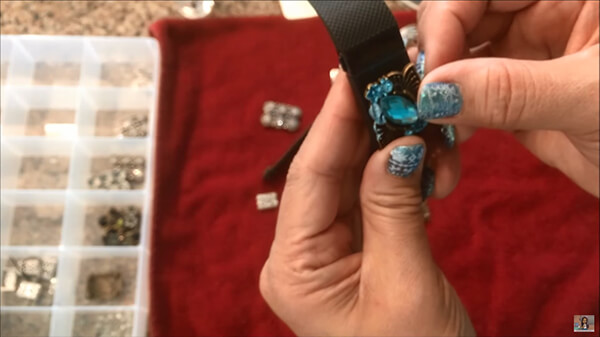 8. Work around your fitness tracker
Good coordination is not only a goal in exercise, but in style as well! Let's switch gears from making the fitness tracker work with us, and instead let the fitness tracker lead! Now, this may not work on your everyday street outfits, but if you pick a go-to color for your workout stuff, it'll be easy to make sure you look stylish while you're burning calories.
Ok, so let's map it out.
If you love navy blue, then make a goal for yourself to only buy navy blue workout shirts, shorts, and everything else. Then, you can pick up this navy blue fitness tracker and match everything you wear to it.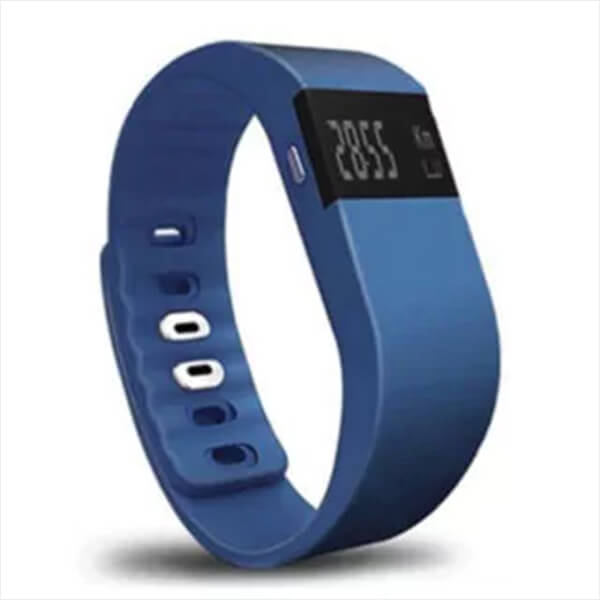 Love pink? Then pick up this Everlast activity tracker and make pink your new workout color. Only buy pink items (and of course neutral colors like black and white that will go with pink), and every exercise outfit you own will match the tracker.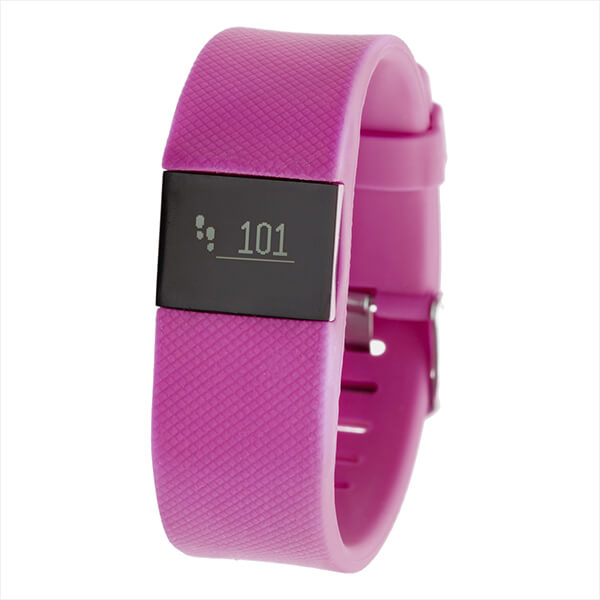 9. Match your tracker to your shoes
Ok, we're going to dial it back here. Perhaps matching your entire outfit to your tracker is a little out there for you.
A wonderful and more low key way to look put together is to match your workout shoes to your tracker. This way, you'll have more freedom to choose the clothing that you wear, but you'll always look fresh if your shoes and tracker match. Think of your tracker like your purse.
It's a fashion must for your shoes to match your purse, so in this case, it'll be your tracker. This recent photo was just posted on Fitbit's Instagram page. As you can see, the fitness tracker matches perfectly to the teal accents of the shoes (and not to mention the shirt!).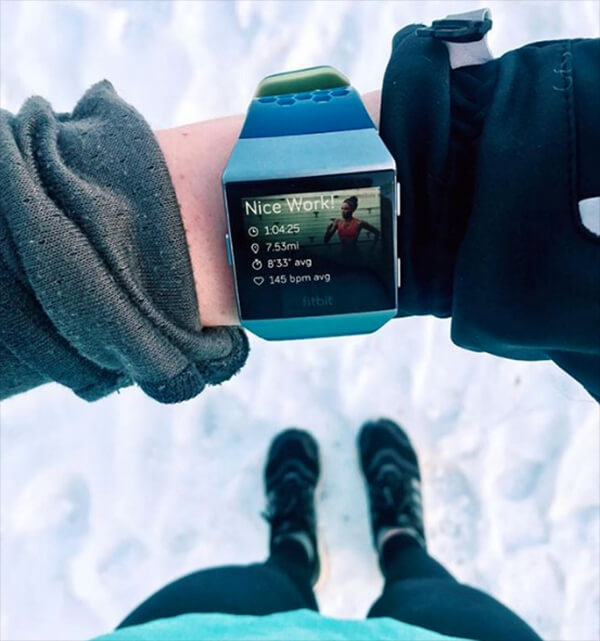 10. Try DIY
Give your fitness tracker a total revamp by creating a entirely new look. This DIY leather cuff idea from MomAdvice shows you how to create your own leather cover to hide your fitness tracker in something neat.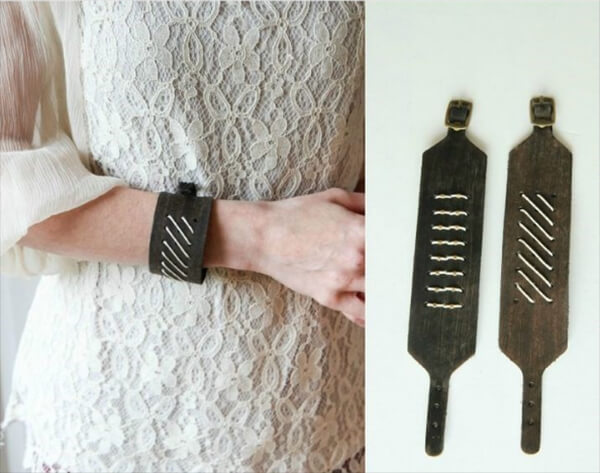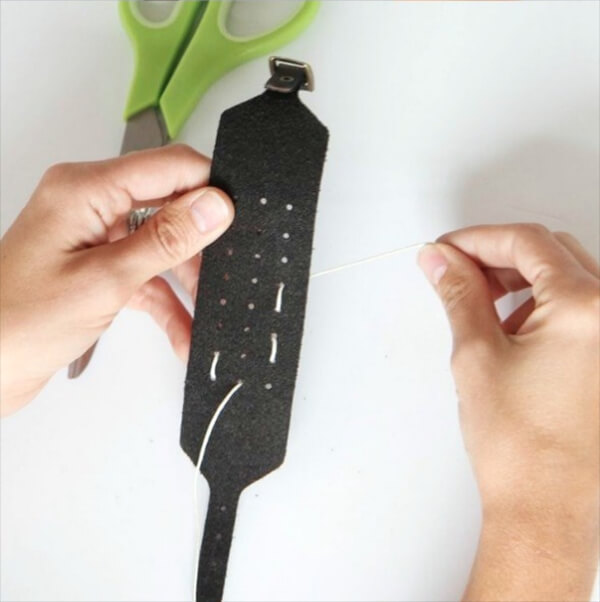 Basically Pinterest will be your friend here for DIY, but you can also purchase creations from Etsy like this one. This vendor called GoFishSewingApplique creates a product where you can cover your entire fitness tracker in a colorful fabric.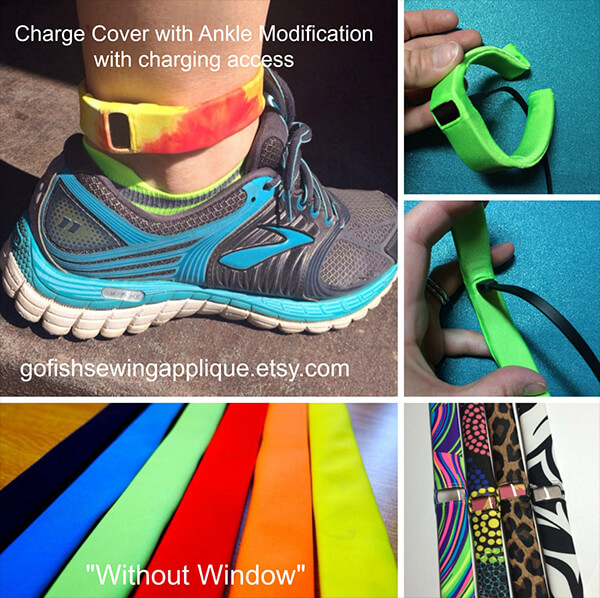 Get Stylish
There are tons of ways to create a different look for your tracker and to make it appear more stylish. Whether you enjoy bright colors, classy textures, or just want to flat out hide it, you got choices!