With the improvement of lighting technology and widely usage of LED bulbs, lighting design inspiration is not limited by traditional constraints any more. We have introduced many creative lamp designs such as "Optical Illusion lamp", "Terrarium Lamp" and "Origami Lamps", and today we will present you another cool collection – bread lamp. Yet, it is literally bread lamp since these table and wall lamps are made out of bread, the baked good we all enjoy everyday.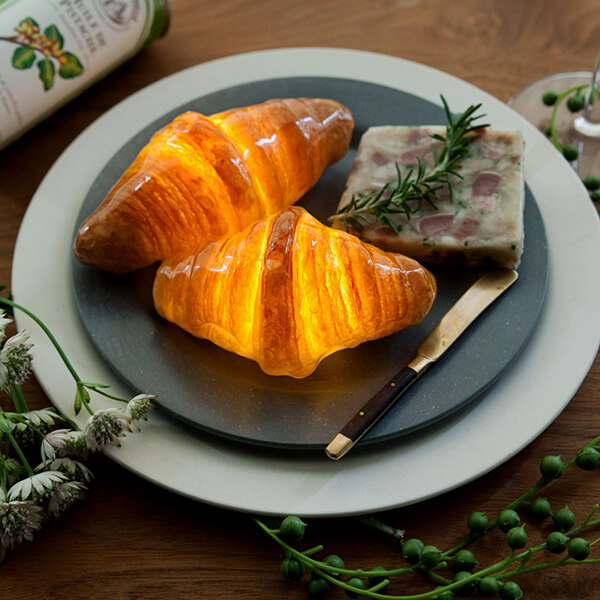 Calling her collection Pampshade, Japanese artist Yukiko Morita said the only reason for this project is "I love bread. Bread is cute and I want to display it in my room and stare at it". Using ingredients that include bread flour, yeast, LED lighting, and batteries—as well as some secret ingredients—she's able to bake them into fluffy loaves. A layer of resin preserves the texture, as if the bread just came out of the oven.
You now can buy Morita's bread lamp from her website. From croissants to baguettes, the lamp coast from 70 USD to 180 USD based on the size.