Who said bathrooms had to be boring and in solid colors only? Everyone wants an escape from the usual and now you can have a bathroom retreat that is as vivid as your imagination. Bathroom suites can be in serene green stripes or in bustling city dots of black – whatever's captivating.
You have to have dreams, but the only difference, with bathroom dreams from QS Supplies, they actually come true. They've got this season's must-have bathroom features and styles, and whatever you regard as the most useful piece in your bathroom, it can have an eye-catching, exotic new look to it.
Dream Big with your Bathroom
It's time to pull off a remarkable look in your bathroom with people who have all the best décor solutions for bathrooms. With a set of coordinating fittings, your bath, toilet and washbasin can have a look that is made for your lifestyle. The beauty about glamorous bathrooms from QS Supplies is that your choices are unlimited. Baths can b regular, corner, straight, steel, inset, whirlpool baths or something else, and wash-hand basin and toilet styles are certainly not set n stone. The sheer variety is mind-boggling.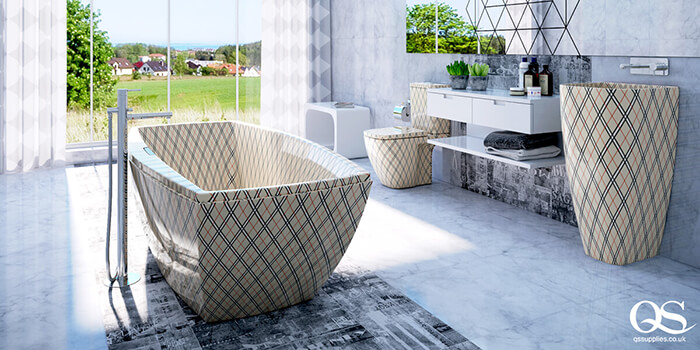 QS Supplies – Bathroom People of the Moment
Make the most of your bathroom by adorning it with cool, trendy bathroom suites from QS Supplies. They are one of the biggest independent bathroom wholesalers and retailers in the UK, having been established in 1990. Their wonderful range of bathroom suites are guaranteed to bring a vibrant, eye-catching, artsy touch into your home. They partner with the best plumbers and interior decorators and guarantee quality services – after all, QS stands for precisely that – quality!.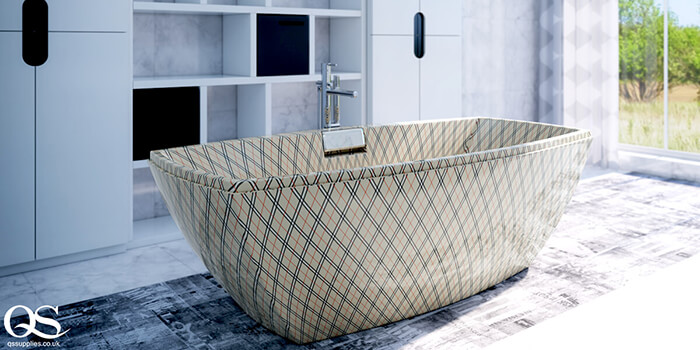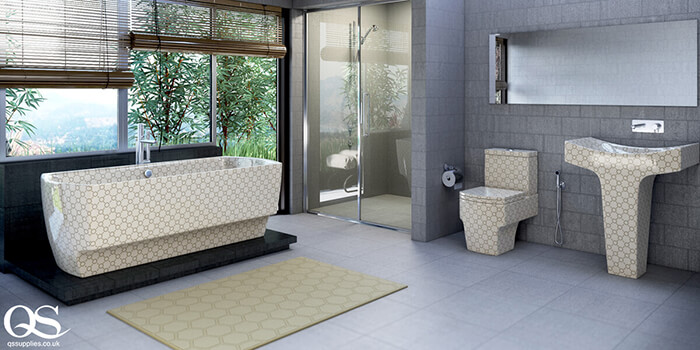 Make bath-times enticing with hot-stuff bathroom suites available in every conceivable style and for every budget, with quality never being compromised. You can take your pick from leading brands such as RAK Ceramics, Heritage and Burlington, but there are more.
They all offer the complete bathroom package deal at truly affordable prices, and will make sure you are swept away with their extraordinary looks. You'll want to spend hours lazing in these dazzling-style bathrooms which are guaranteed to elevate a simple bathroom to super-stylish WOW!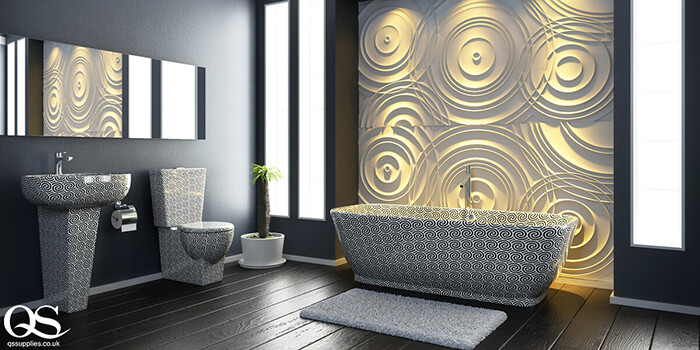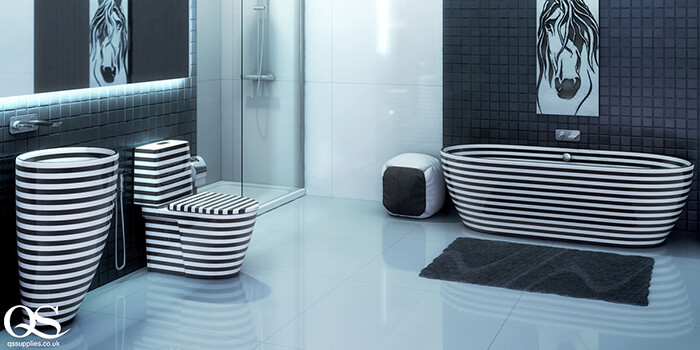 You can visit QS Supplies Facebook Page to know more about their company latest innovations.