If you ever host at home, you will know sometimes, even small get-together can go quite messy. Things like bottles, ice, bowls, cups and dishes can easily trun a clean house into a pigsty pretty fast. Is there any easy to host a stress-free party? REVO Party Barge might be your answer. Designed by American company REVO COOLERS, REVO Party Barge is an efficient, fun, and stylish way of keeping your food and drinks organized so that the only thing you have to do is enjoy your party.The Barge has quite large capacity, which is larger enough for 39 bottle beverages or 18 bottles of wine. Moreover, it features three individually insulated compartments, which allows to store hot food right next to ice and without any worry. The Barge also provides two double condiment trays that are large enough to fit your favorite dips.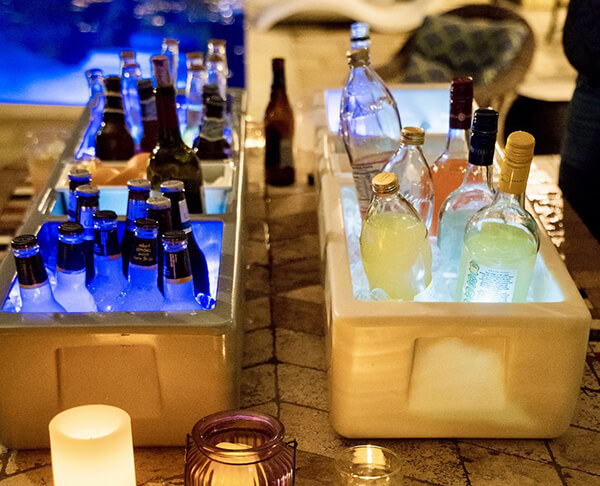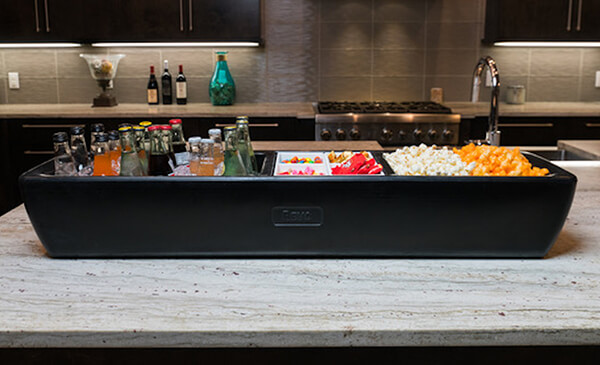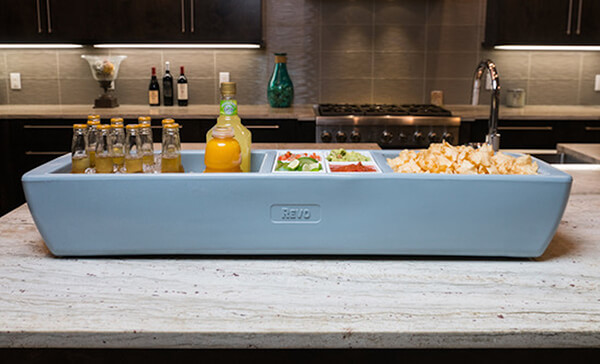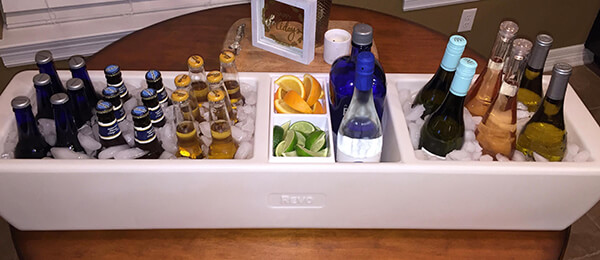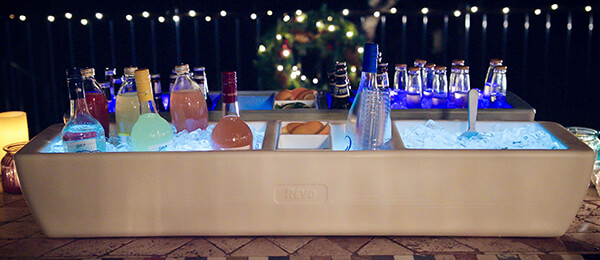 The company also designed a fancy LED light cubes for this barge. FDA approved clear acrylic shell is sealed with freezable gel inside and is submersible safe in beverages. When mixed in with ice, the light cubes provide a very nice effect and help provide visibility. Sounds quite cool right? However, take note, the Barge does weighs 14 pounds by itself. And considering the stuff will be placed inside, it is better not move it around I guess.
The REVO Party Barge will be available in deep black, pearl gray, and pearl white. You can reserve one on Kickstarter for $119, but only until January 28, 2018. Delivery will be in February 2018.