When talks about luxurious bedding, the first thing you need to think about should be is its material instead of its style. We spend so much time on bed and bedding is something directly effect our sleeping comfort and health. If you already bad memory caused by bad bedding, you can truly understand why the fabric of bedding is that important. Of course, high quality cotton bedding are good. But since we are talking about luxurious bedding, how about having some silk bedding?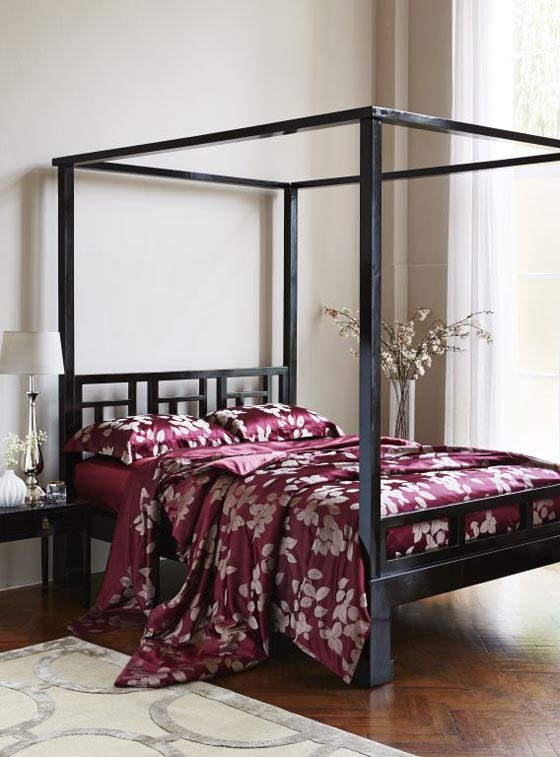 There are many reasons to choose bedding in silk. As one of the most recommeded fabric in clothing, silk bedding also has same advantages in this luxury bedding material. As a natural skin and hair preserver, it doesn't absorb moisture, allowing your skin and hair to retain their smoothness and luster. Moreover, it is naturally porous and absorbent, keeping you warm in the winter and cool in the summer. Last but but least, its wonderfully soft and seamless subtle sheen can easily add a elegant touch to any bedroom.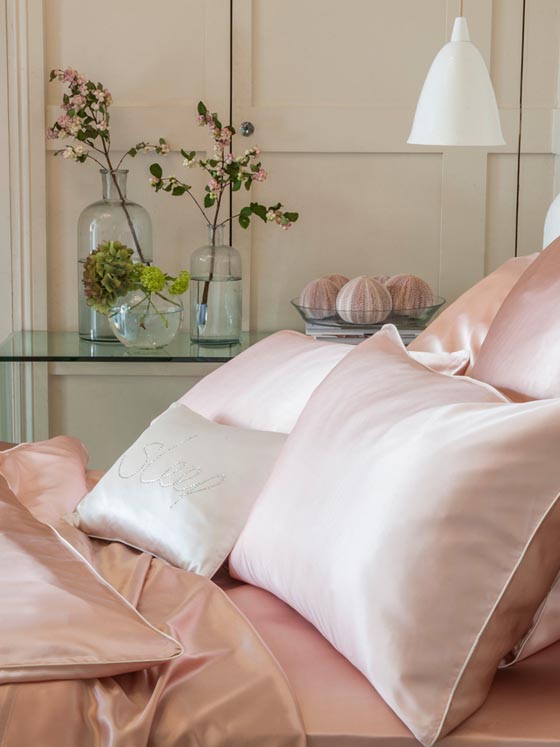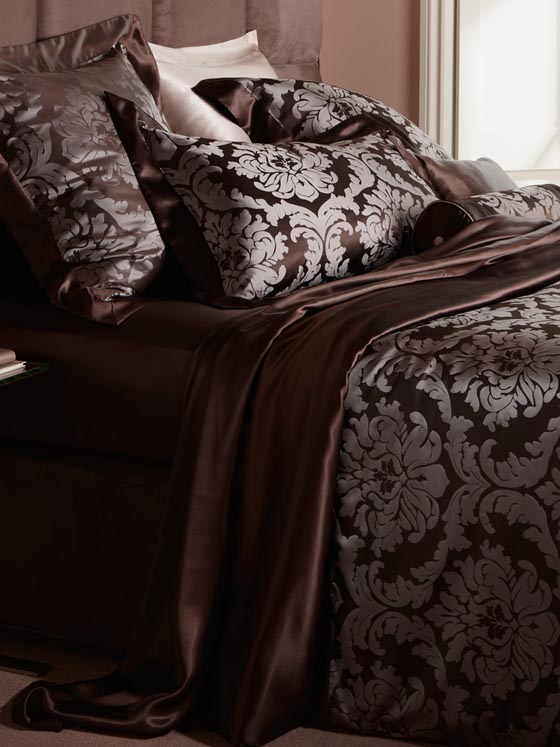 Due to its obvious advantages, many luxurious bedding are made from silk, such as silk bed linen, silk duvet cover, silk bedspread, silk filled duvet/pillow/mattress toppers. Of course, those silk bedding don't come cheaply. But if you want to have some luxurious experience, there is no better feeling then the soft, smooth and luxurious feel of silk against your skin when you go to bed at night. It is truly like having a massage every night.