Including functions like built-in GPS, 'call' button, 3-D Camera, and Bluetooth connectivity, Smart Swimming Goggles is a simple eye cover assists with communication between divers, capturing photo and recording video. Moreover, it shows the information of sea creatures using Augmented Reality Techniques and prevents accidents with various information like water direction and amount of oxygen.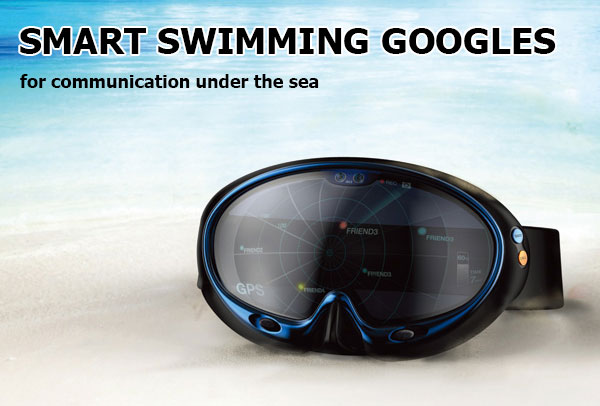 Here are some specs in designers' mind:
The built-in GPS component shows the location of other divers.
A 'call' button on the left side of the goggles allows you to call another diver, and the display shows the progress of the call.
A 3D camera on the top of the goggles allows you to take 3D photos of the scenes you see.
A 'shot' button on the left of the goggles activates the camera.
The images can be sent via Bluetooth to a smartphone or smart TV.
An information display reveals details about the fish or plant life that you see. Other information necessary for safe underwater activities (such as oxygen level and current) is also shown.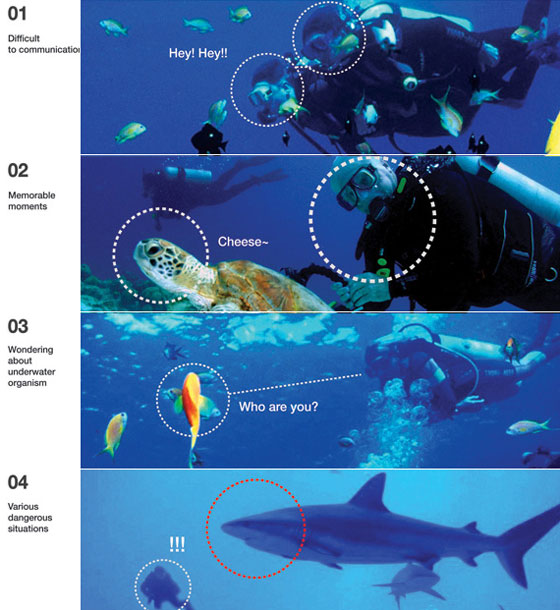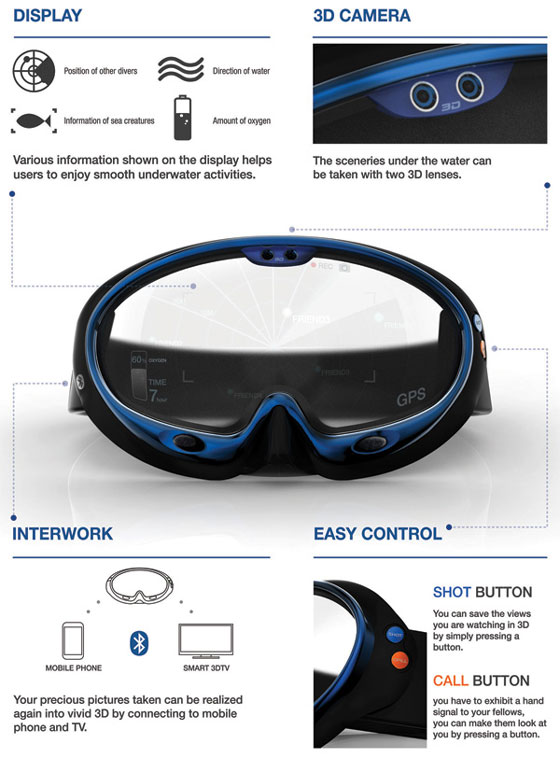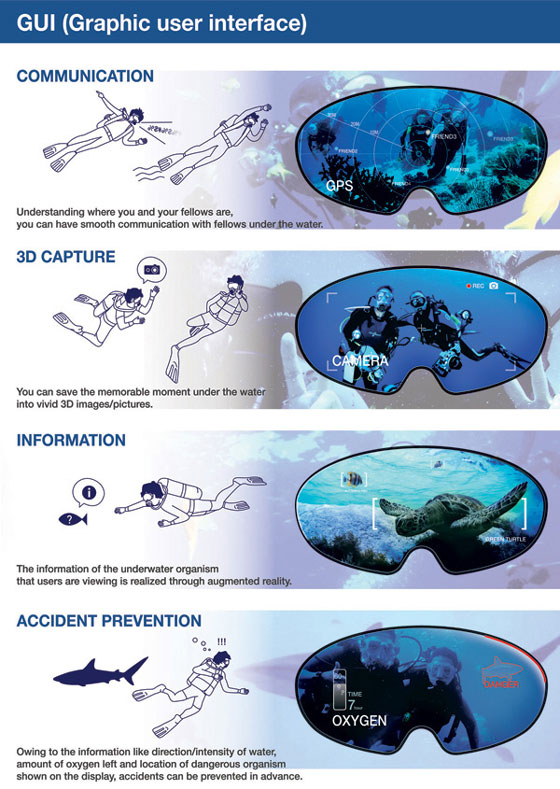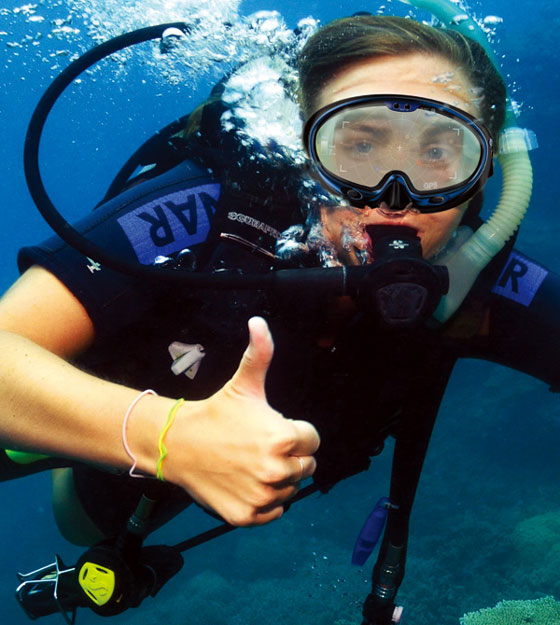 via: yankodesign