Have you ever been watching a movie and seen one of the characters walk around looking all slick carrying a suitcase filled with money or drugs and thought "Why not me?" Well, dream no longer.

There is a series of funny decals to stick on your suitcase, include a bunch of packages of cocaine, stacks of cash, a pile of sex toys, and a kidnapped woman.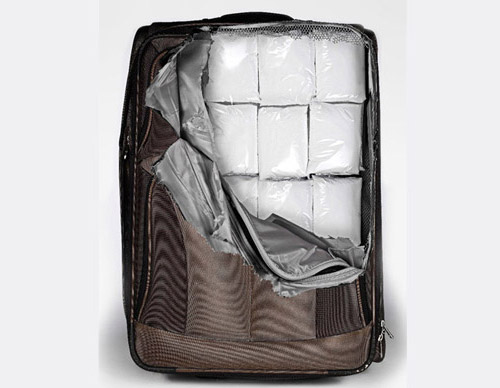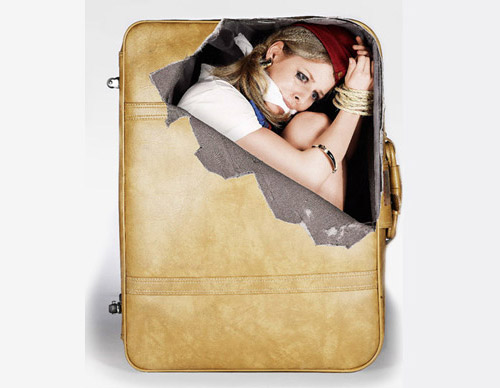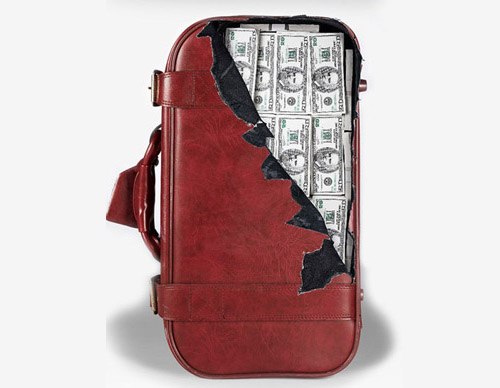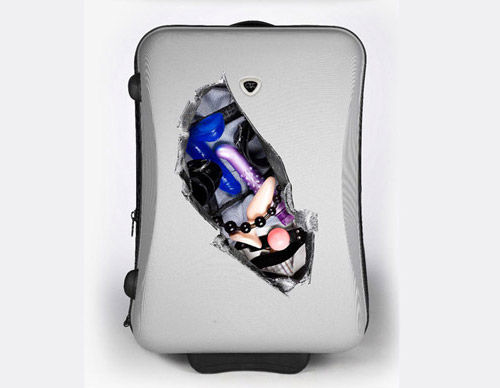 According to
designer
:
Take a stand against monotonous travel with Suitcase Stickers. Designed to stick to anything, they will draw attention to your bag making it easily identifiable and sure to make you some new friends.

Caution: Some of these stickers may cause offense to airport and immigration staff. But you would have figured that out whilst enjoying those cavity searches.
So are you fashion / brave/ crazy enough to have those sticker on your suitcase?