Designed by Ken Kawamoto, Tempescope is a physical weather display that visualizes the upcoming weather by actually reconstructing the weather conditions inside a box. The working principle is quite straightforward. First, Tempescope will download information about upcoming weather off the internet, then translates into a variety of modes to replicate sunshine, clouds, rain, and even lighting. With the Tempescope, you can see a visualization of weather forecast on your table-top before you go out.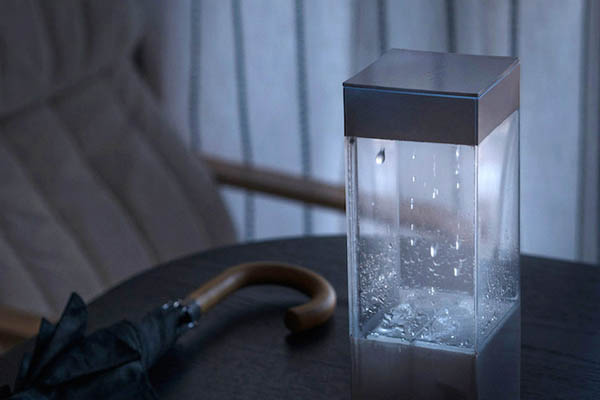 In 2012, Kawamoto created a prototype of this mechanism using a $1 shampoo bottle, which quickly received a lot of attention. This allowed the inventor to create a version called OpenTempescope, which could be reproduced by anyone with access to simple tools. So if you want to have some DIY fun, you can jsut to go "OpenTempescope" for a detailed tutorial. For those who just want a ready one, the consumer version is planned for Kickstarter later this year.
Editor opition: it is a cool and interesting display, but can't give more detailed weather information, like the temperture. Hence it is not a fully function weather station in this case.