The earliest credible evidence of coffee consumption dates back to 15th century Yemen, where the Sufi roasted and brewed beans, grown in Ethiopia, for ceremonial use. The practice spread quickly through North Africa and the Middle East and by the 17th century it had reached Europe, with the first European coffee house opening its doors in Venice in 1645. The novelty and stimulating properties of coffee made a big impression on the higher echelons of society, and its use retained elements of that early ceremonial influence that traced its roots all the way back to Africa – the art of coffee time was born.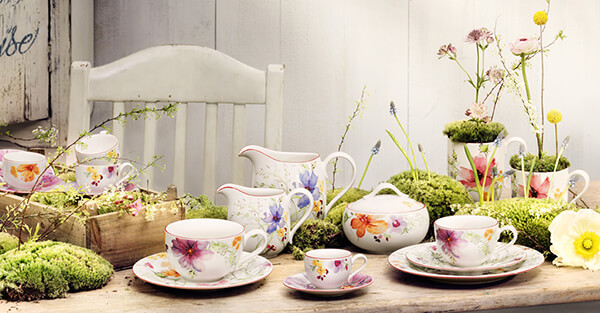 It is perhaps unsurprising that coffee has long been associated with sophistication and refinement. Those first coffee houses in Italy, France and London were places for high-minded conversation, political debate and philosophical contemplation. Here was a place for thought and discussion, with the delicate, elegant porcelain of the traditional coffee service set complementing the ambiance of those early meeting places. Naturally, as the use of coffee grew throughout Europe, so too did the porcelain industry, with ever more innovative designs eventually making it into the homes of the very best and brightest.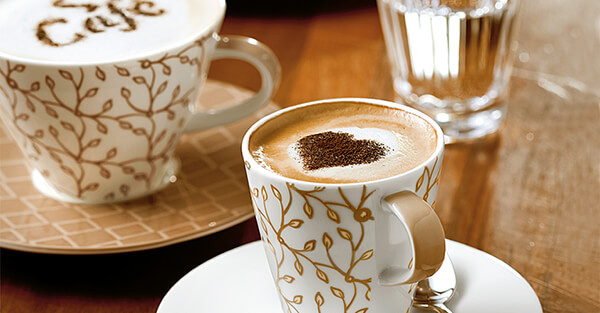 Porcelain – The Only Way to Enjoy Coffee
Whilst today, with the advent of trendy coffee houses, we may see coffee consumed from paper, plastic, metal, or glass, the traditional way to enjoy coffee (and arguably still the best way) is using a porcelain coffee set. The porcelain industry was quick to latch on to the introduction of coffee enjoyment as a respectable pastime, with companies such as Villeroy & Boch designing ever more sophisticated ways in which to enjoy the ever growing collection of recipes. In fact, as the number of preparations grew, so too did the number of coffee cup designs and accessories created to accompany them – each one providing benefits to its respective recipe. Drinking coffee was much more than an activity to help you through the daily grind, and beautiful coffee sets reflected this in their style.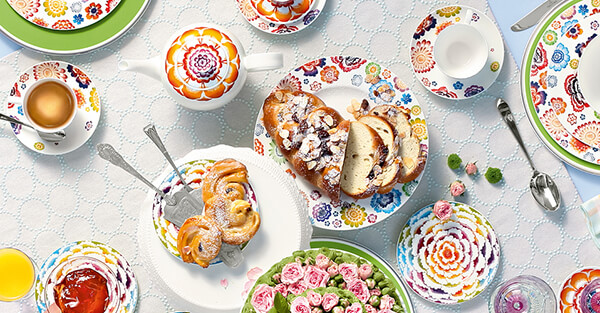 New Shapes and Technologies
As technologies progressed within the porcelain industry, so too did the variety of products available. Colours, shapes, glazes and decorative transfers were introduced to coffee sets, cups and mugs to provide even more sophistication in these simplest of vessels. It is a mark of the popularity of these collections that among the first products made available from Villeroy & Boch were tea and coffee sets. Now, spanning three centuries, the choices available are perfectly suited to any taste or aesthetic. Today, the coffee connoisseur can purchase a coffee set in traditional or contemporary styles featuring delicate filigrees or in dynamic, modern forms to suit any décor. Whatever your preference, your coffee set should reflect those halycon days of coffee consumption and celebrate the ceremonial heritage of this most revered of beverages. Discover again the art of coffee time through the design of your porcelain and make coffee special once again.