We love our babies, and we want to give them the best. However, there are too many baby products on the market to choose from. If you google online, you probably will find many articles about baby products which claimed to be most needed by baby and new parents. We don't want to attend this war but still want to share some baby gadgets we find cool. You might not like use those for your baby, like the baby mop, I will never think about putting that on my baby. But I still have admit, that is quite brilliant idea. So, just take a look and enjoy some lovely babies.
We are a participant in the Amazon Services LLC Associates Program, an affiliate advertising program designed to provide a means for us to earn fees by linking to Amazon.com and affiliated sites.
1. BABY MOP [buy on firebox]
Made from 100% cotton, this soft and cosy onesie is covered in ultra-absorbent mop microfibres to transform your aimless crawling baby into a cleaning machine. So don't go forking out hundreds of pounds for a new vacuum or a house cleaner, let your baby do what it was born to do.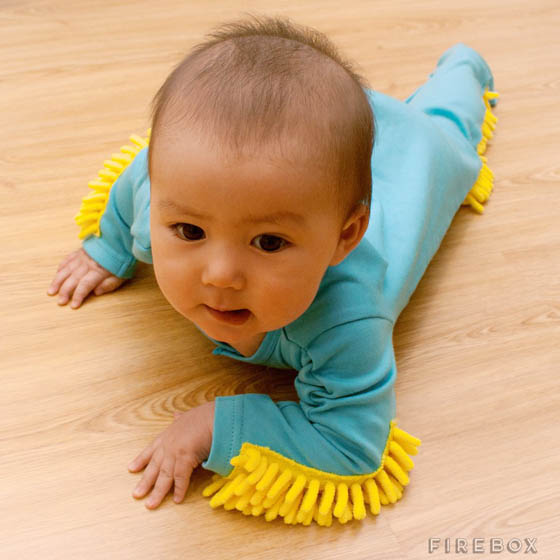 2. Baby Shampoo Cap [buy on amazon]
This baby hair wash hat is adjustable and can accommodate different baby's head sizes.
Made of soft material that will not change its shape and color and can prevent water or shampoo from getting in your baby's eyes.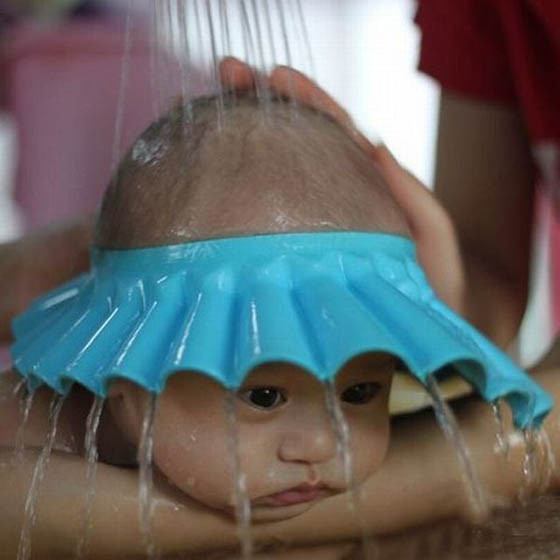 3. Mustachifier – The Mustache Pacifier [buy on amazon]
The hilarious, adorable and, yes, very dapper Mustachifier Baby Pacifier not only functions as a normal pacifier, but will give your baby a rad mustache…and everyone else the giggles. Quality molded from non-toxic plastic and baby-grade silicone. Includes handy storage sleeve.
1.8 x 2.8 x 1.8 inches ; 2.1 ounces

4. On The Go Sleepy Hats [buy on amazon]
Keep your baby happily asleep in the stroller, in the car, or on the plane thanks to the unique, fold down mask that blocks out light. Designed with safety in mind this hat is completely breathable, super soft, 100% organic cotton, so that you can feel good about putting it over baby's delicate skin and eyes.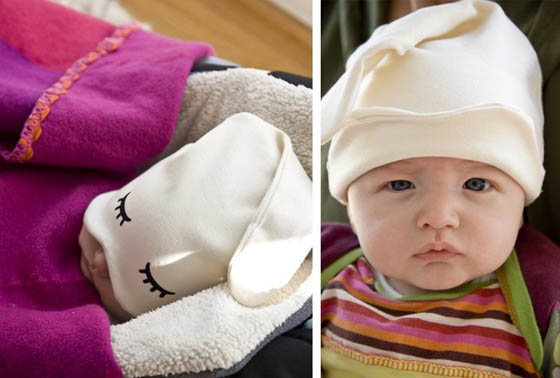 5. Puj Tub In-Sink Baby Bath [buy on amazon]
Made from a soft foam that folds and conforms to almost any sink, the Puj Tub cradles and protects the baby during bath time. The soft foam protects baby's skin from the cold hard sink, keeping baby feeling safe, warm and happy-just as if baby were being cradled in her mother's arms!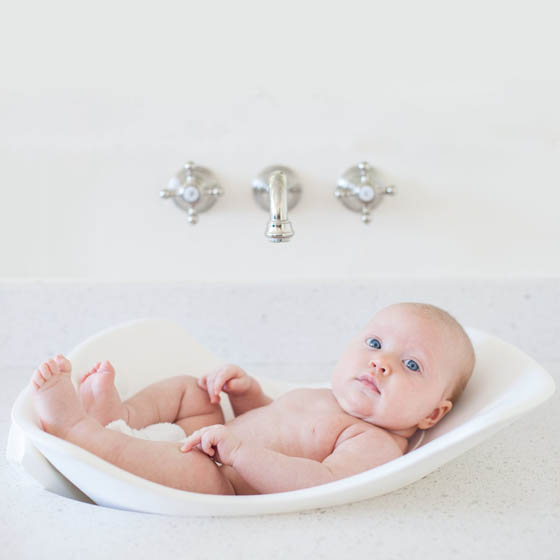 6. Baby Banana Training Toothbrush [buy on amazon]
Teach your little one how to keep their pearly whites in good shape at a young age. Safer than hard plastic toothbrushes. Non allergic 100% highest quality silicone. Dishwasher and freezer friendly.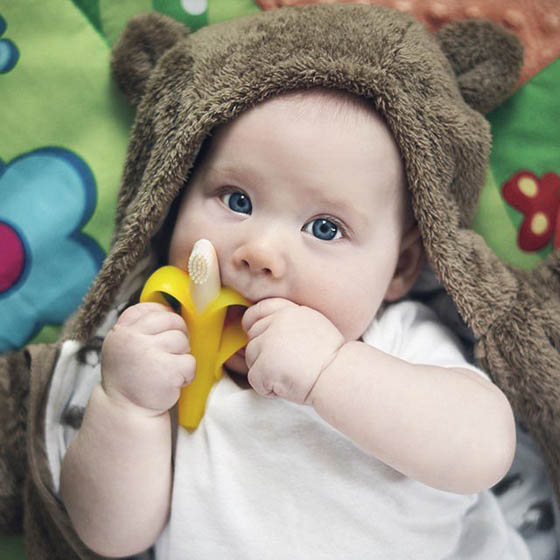 7. Baby Delight Snuggle Nest Surround [buy on amazon]
The Snuggle Nest Surround is comprised of two rigid, vented wall units at each end, which serve to block adult bedding and create an exclusive sleeping area for baby. Two flexible side panels built into the soft quilted cover, are filled with 1″ structural mesh, and allow easy and comfortable access to baby, while forming an air barrier from adult bodies and bedding. Also included are a firm mattress with a wraparound sheet and optional 1.5″ incline wedge. By placing the Snuggle Nest against the headboard of the adult bed, infants are more removed from the "rollover zone' and adult bedding.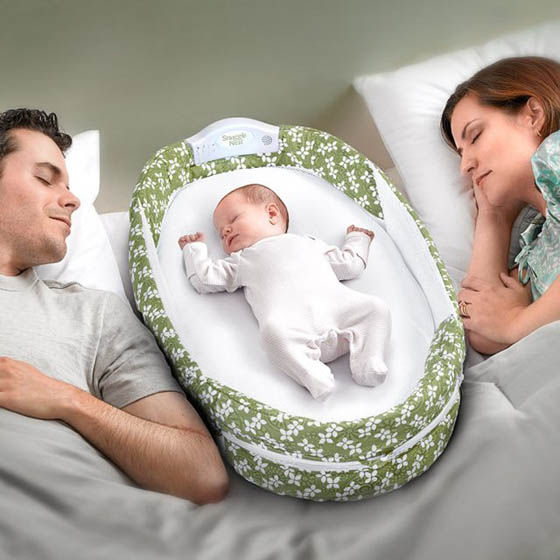 8. Baby Bites Sleeping Bag [buy on fancy]
Shark-shaped baby sleeping bag made of 100% cotton.
Very soft, it will keep your baby warm! There's also a zipper to make getting your baby in and out more manageable.