Before choosing a bathroom mirror you could be mistaken into thinking that a mirror is a mirror and any one of them will do. But when you go further down the buying cycle you soon realise there are so many bathroom mirrors to choose from and there are a few differences between them all.
In this mirror buying guide, we will look at some of the mirrors that you can buy and what the differences between them are. That way you can choose the best bathroom mirror for your home.
Choosing the correct size
Before deciding on a mirror type you will want to pick the correct size for your bathroom. It is a general consensus that the size of your mirror should be smaller in width than your sink. If you do have a vanity unit the mirror can be bigger and should be the same length as the vanity unit.
The height of your bathroom mirror should go at least a foot above the line of sight for the tallest person who is going to be using the mirror.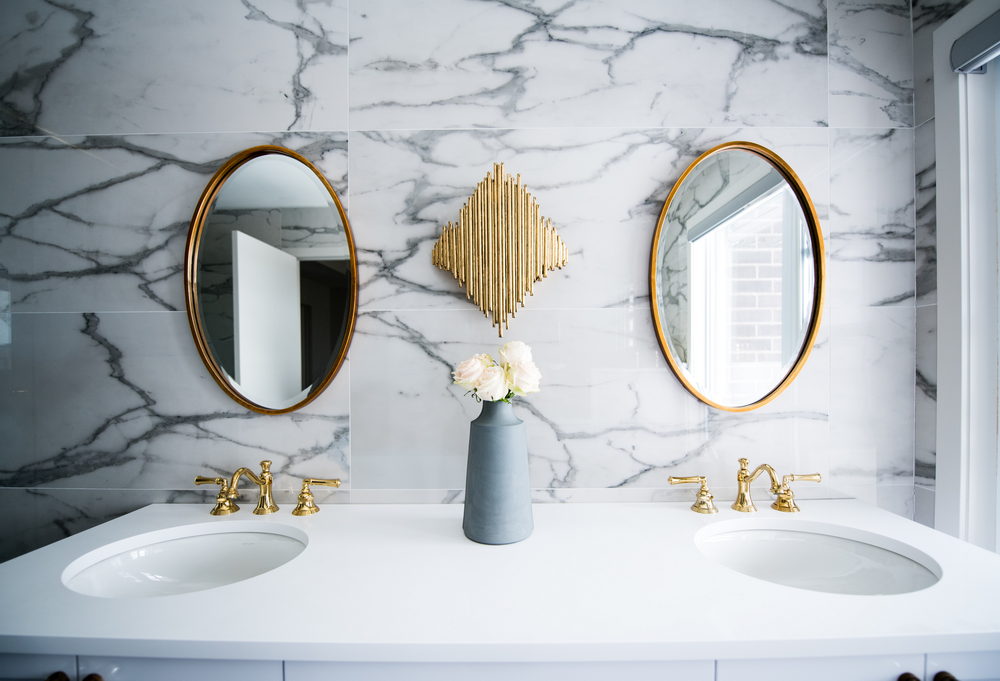 If you have a double vanity unit or double sink unit you can combine mirrors or get a large one that covers the space. You can also go for a mirror that fills the entire wall.
Illuminated Bathroom mirrors
Bathroom mirrors with lights or LED Mirrors as they are sometimes called are a practical yet stylish option for those who use their mirrors to put makeup on or use beauty products. Having a light on your mirror can also give you a more ambient feel when you are soaking in the bath. The light from your bathroom mirror is often less powerful than an overhead light and because of this can set the mood a little nicer.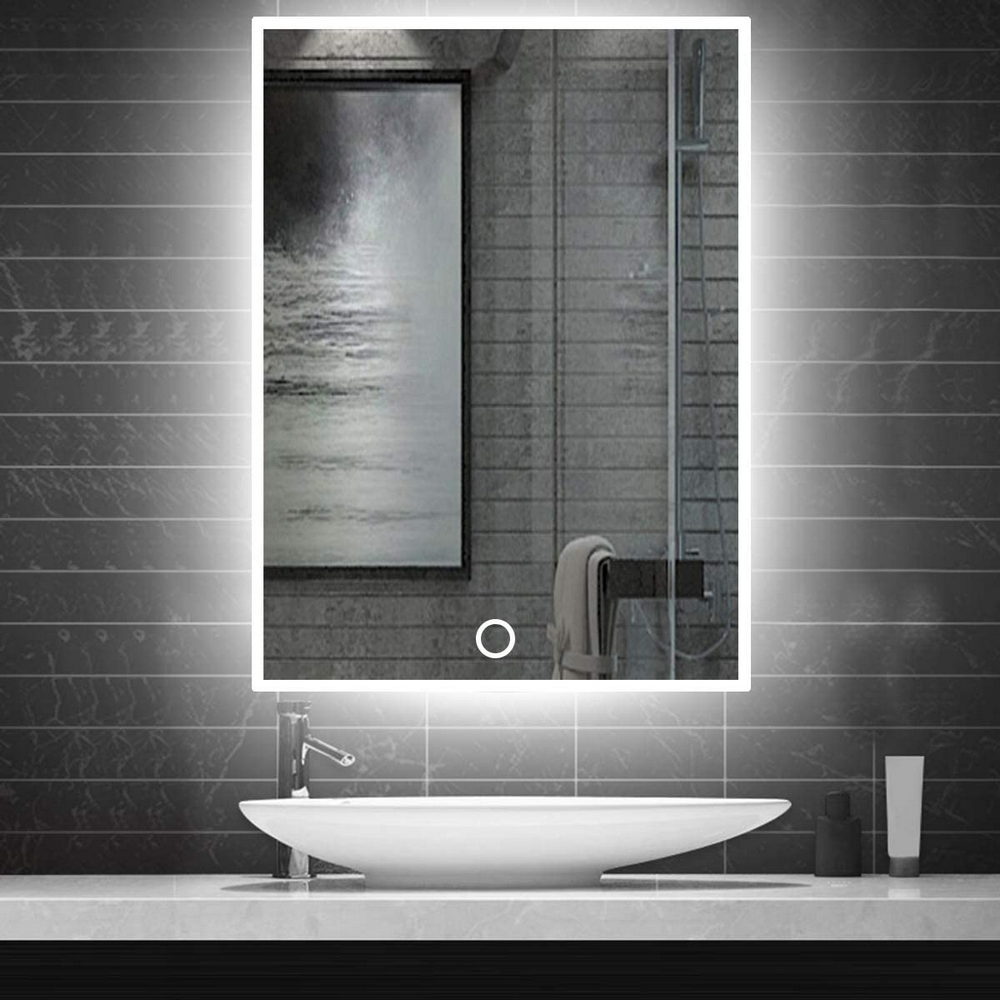 Demister bathroom mirrors
Bathroom mirrors with demisters are useful because there is nothing worse than trying to use a mirror that keeps steaming up. Sometimes called anti-fog mirrors, these mirrors are useful because it saves you time on wiping the mirror every time you use the bath.
If you are looking to purchase a mirror you can get a combination of an LED mirror with a demister built in so do your research first.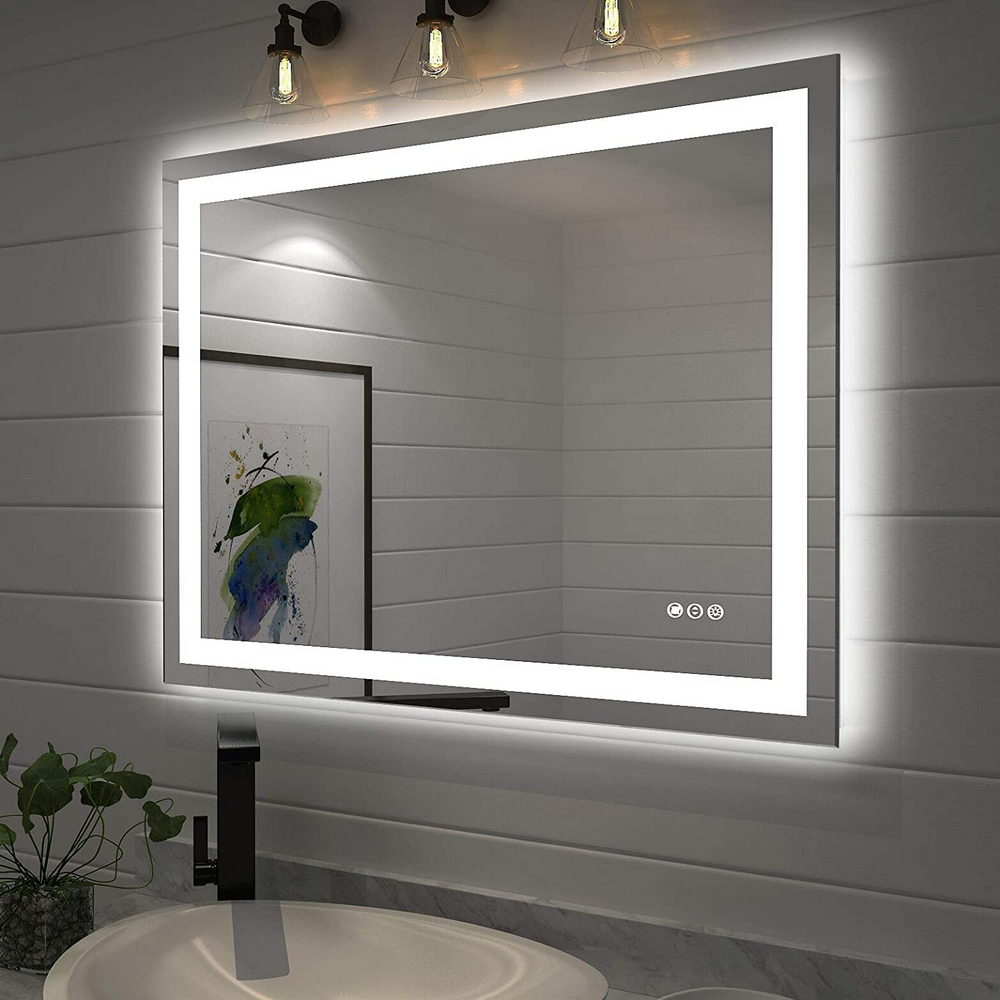 Bathroom mirrors with cabinets
For most of us, the bathroom is supposed to be a relaxing space, but if you find your bathroom becoming cluttered with beauty products it could be time to invest in storage. Storage comes in many forms in the bathroom, one of which is a bathroom cabinet.
You can combine a bathroom cabinet with a mirror and get the best of both worlds.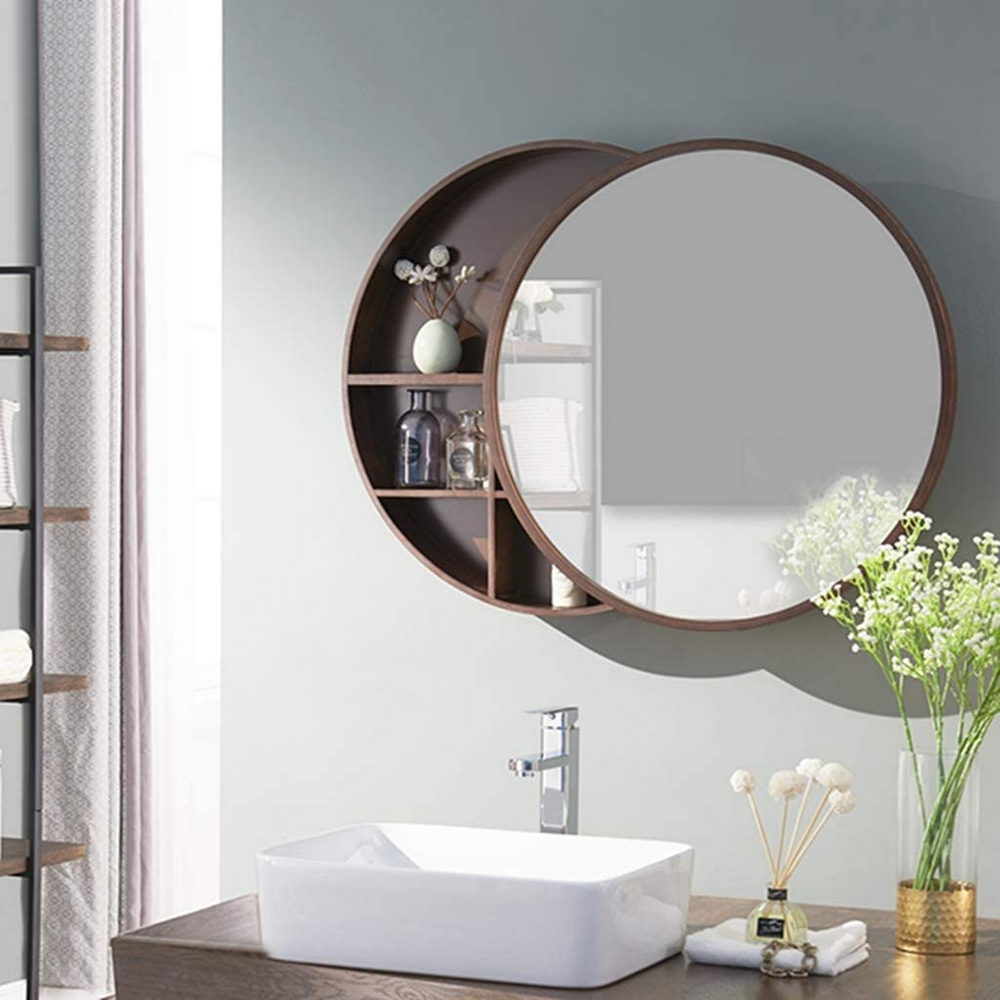 Shapes of bathroom mirrors
Just like bathroom furniture, bathroom mirrors come in a wide variety of shapes and sizes. The most common bathroom mirror shapes are oval, round, square and rectangle.
Out of all the shapes, the most versatile and most common bathroom mirror is the rectangle bathroom mirror. Rectangle mirrors fit in well with most bathrooms and therefore is the choice for most people. Circle mirrors on the other hand are more subtle and softer. Oval mirrors tend to be used in older style bathrooms.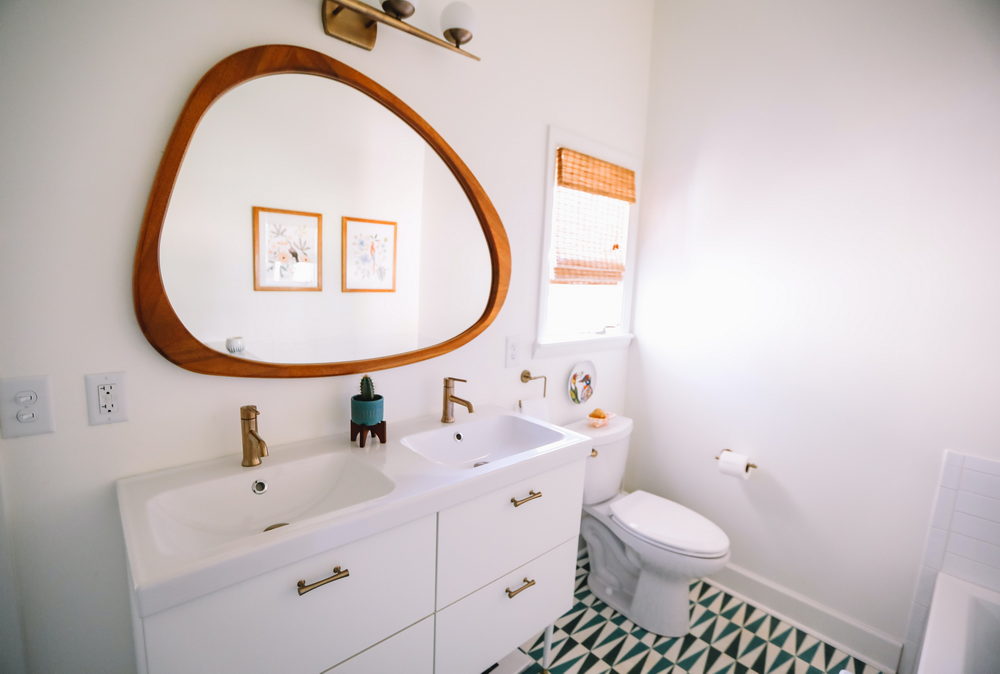 You can also get framed and unframed bathroom mirrors. Go with frameless bathroom mirrors if you are trying to achieve a modern design and go with framed bathroom mirrors for a more classic bathroom.
Shaving mirrors
You can get smaller shaving mirrors to install in your bathroom which extend out of the wall so you can see all of the surfaces of your face for shaving. These are excellent little mirrors and are often more magnified so you see your skin closer up.
You may want to install a shaving mirror in your bathroom but it's worth checking if any other mirrors such as the LED mirrors mentioned earlier on in the article have the same functionality. You can get illuminated bathroom mirrors with a magnification spot which allows you to do the same thing without having to install a separate mirror.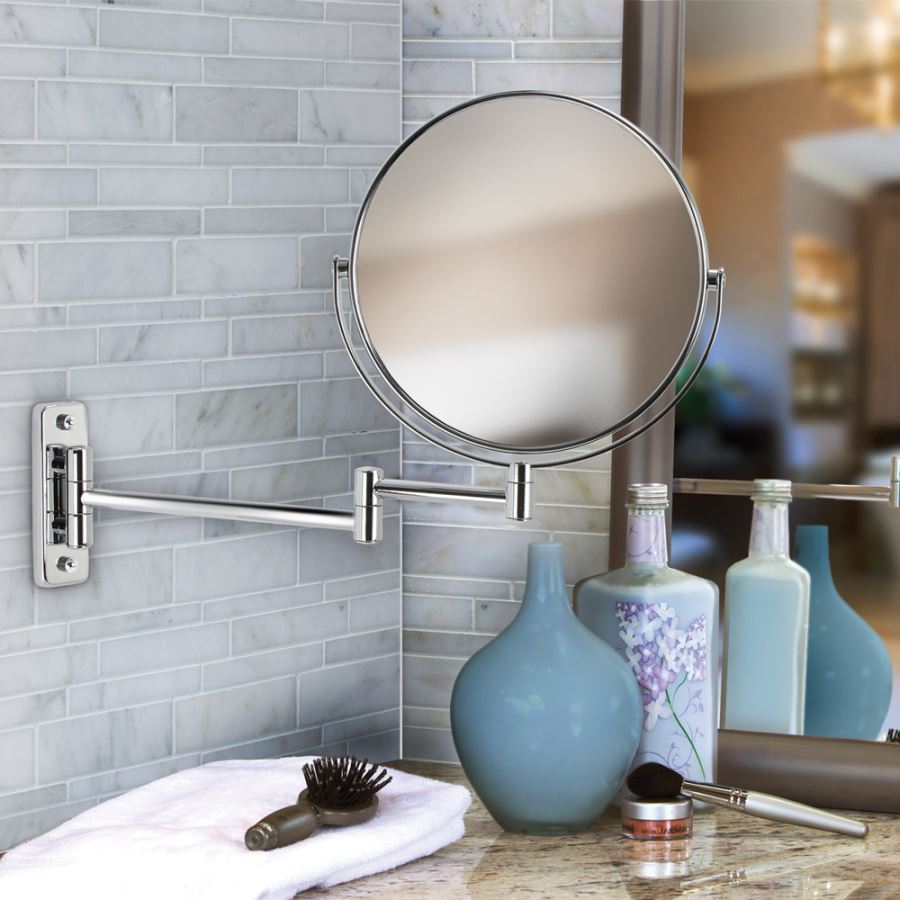 Installing a bathroom mirror
When you have purchased a mirror you will need to install it, our recommendation would be to get a professional to install your mirror as these things can be heavy and could cause damage if not installed correctly.