If you're thinking of having a vacation in California, consider travelling to either Napa Valley or Sonoma Valley. Tourists will find vineyards that stretch for miles in all directions and some of the highest quality wine in the United States. The best places to stay in Napa and Sonoma range from private villas and bungalows to high-end resorts. Everyone from outdoor enthusiasts to wine lovers to families will have the perfect vacation. If this is your first time, check out these essential tips for anyone planning a trip to either Napa or Sonoma Valley.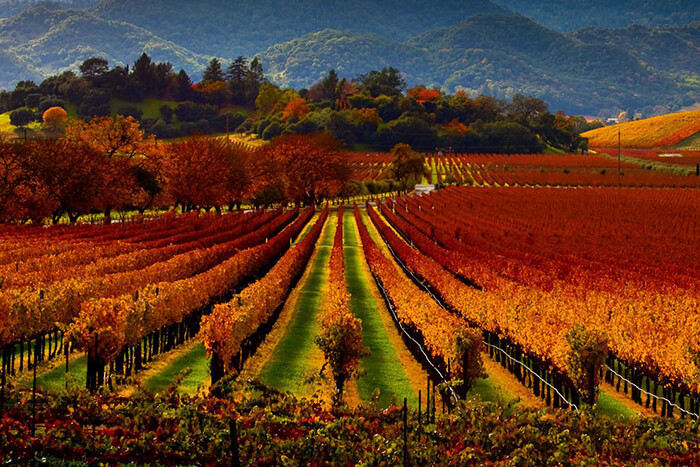 Expect to drink lots of wine and beer
Nobody visits Napa Valley to stay sober. The region has over 400 wineries and dozens of micro-breweries. You can join wine tours and visit several wineries each day. Or spend the day at one learning the basics of blending wine. Either way, you'll have a lot of tasting and more than enough bottles to choose from. If you're not into wine, the region's craft beer scene is second to none. Each brewery uses their own techniques to create hundreds of flavours and varieties. Whichever you prefer, you'll have more than enough choices to have a tipple.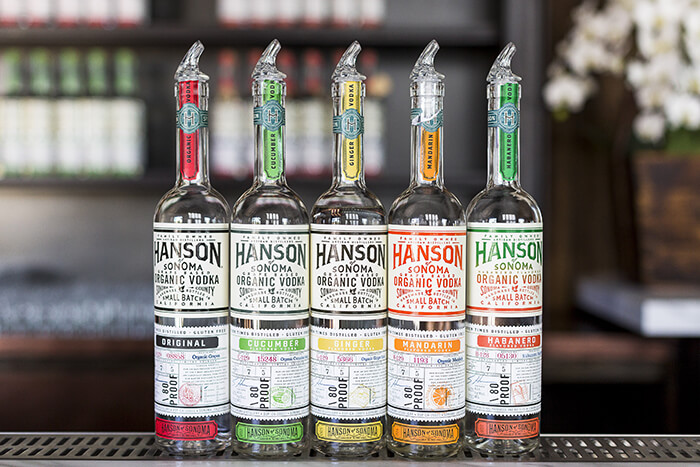 Napa Valley and Sonoma Valley aren't a place for driving
Because of all the wine and beer at your disposable, it's best to leave the car at home. You can easily arrange a tour or a driver to the vineyards and wineries. And this gives you a chance to indulge yourself as much as you like. The same goes for the micro-breweries. If you drive to either Napa Valley or Sonoma Valley, leave your car at your hotel or vacation rental. Otherwise, you'd need a designated driver.
Both Napa Valley and Sonoma Valley are family-friendly
Just because they're both famous Californian wine regions, it doesn't mean they're not suitable for families. There are hundreds of other activities to choose from instead of drinking wine. Tourists have the chance to go hiking along trails which pass through the vineyards. Or book a tour to explore the region on horseback. Throw in cycling trails, opportunities to visit ranches and live events. If you're smart, you can plan your trip to do different activities to keep everyone entertained.
Planning your vacation is essential
California's wine country isn't the place to turn up and search for a place to stay. Most of the hotels and vacation rentals fill up weeks in advance. Especially during the high season between spring and summer. The tours might only have a limited number of places. If you know when you're going to visit, start searching online sooner rather than later. That way you can guarantee that you'll get the accommodation and join the tours that you want. The only exception to this is during winter, which corresponds to the region's low season. But even then it's still a good idea to plan and book everything up in advance.
Plan to visit during midweek
Weekends are popular all year round in both Napa Valley and Sonoma Valley. Hordes of local tourists from around California descend on the town. This makes everything feel busier, and it's more challenging to get on the tours you want. Even worse, the wine tasting session feels crowded and rushed. You won't have the chance to speak to the staff and get the full experience. But if you visit during midweek, you'll miss the masses. This gives you more of an opportunity to get to know the region and the wine. If you book a wine tasting session on Tuesday, you'll probably be one of a handful. You can then spend more time with the staff and have a more insightful experience.
Spend some time in Napa
The majority of tourists speed through Napa without giving it a second thought. But they miss out of world-class food, a thriving culture and several speciality museums. Instead of following the masses straight into the valley, stick around for a day or two. You can also use the town as a convenient base to explore the region. Expect to find bustling restaurants and a vibrant nightlife with regular live bands. If you're travelling as a family, you'll find this to be the perfect place to base yourself.
Harvest seasons runs through September and October
One of the biggest reasons tourists feel disappointed on their trip is that they don't get to see the harvest. They seem to think that the grapes are picked all year round. Instead the harvest seasons happens at the end of the year. If you plan your trip in autumn, you should witness this spectacle. Thousands of tons of grapes fill the fields, which later get transported to the wineries. And you can have as many grapes to eat as your heart desires.
Bring your wine home carefully
No doubt you'll come away from either Napa or Sonoma with at least a few bottles of wine. Before you splash out, consider how you're going to bring it home. If you're driving, you can put the cases in the back of the car. But those who fly face a bigger dilemma. You can only bring a few bottles home safely in your checked luggage. And it costs a fortune to ship them back. Consider these points before you go crazy buying wine.
A dream trip to Napa and Sonoma
If this is your first trip, you're in or a treat. Remember to plan your trip weeks or even months in advance. Book your tours to the wineries. And remember how you're going to get your souvenir bottles home before buying two dozen!