Your kitchen is one of the most important areas in your home because apart from where your food is prepared, it can also increase the value of your property. This is the reason why several homeowners prioritize kitchen remodeling efforts over any other room of their house. In line with this, below are some top design ideas that will make your kitchen outstanding.
Tiled Hood
One of the primary things that you can do to make your kitchen look sleek and clean is to tile your hood with the same material as your backsplash. In this case, you can also consider revamping your kitchen backsplash to redefine its aesthetic or even act as its main focal point together with your hood. For instance, you can camouflage your bulky range hood with zellige tiles if the latter is what you have used as a backsplash.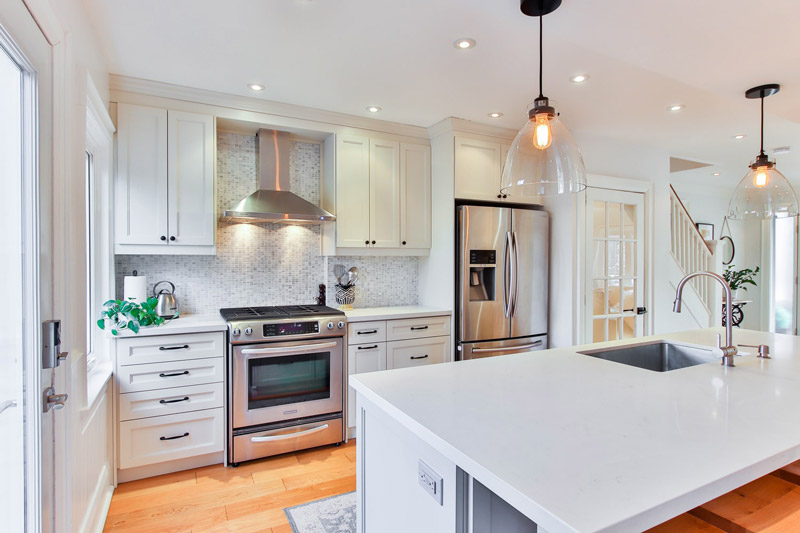 Create Balance
Another great kitchen design idea is creating a balance in the area. For instance, if you have dark and moody tile walls coupled with stainless steel appliances, then wood and brass tones incorporated in the area will give it a nice warmth. The reason behind this is that the former already provides a glam aesthetic that is best balanced by a certain level of coziness or warmth.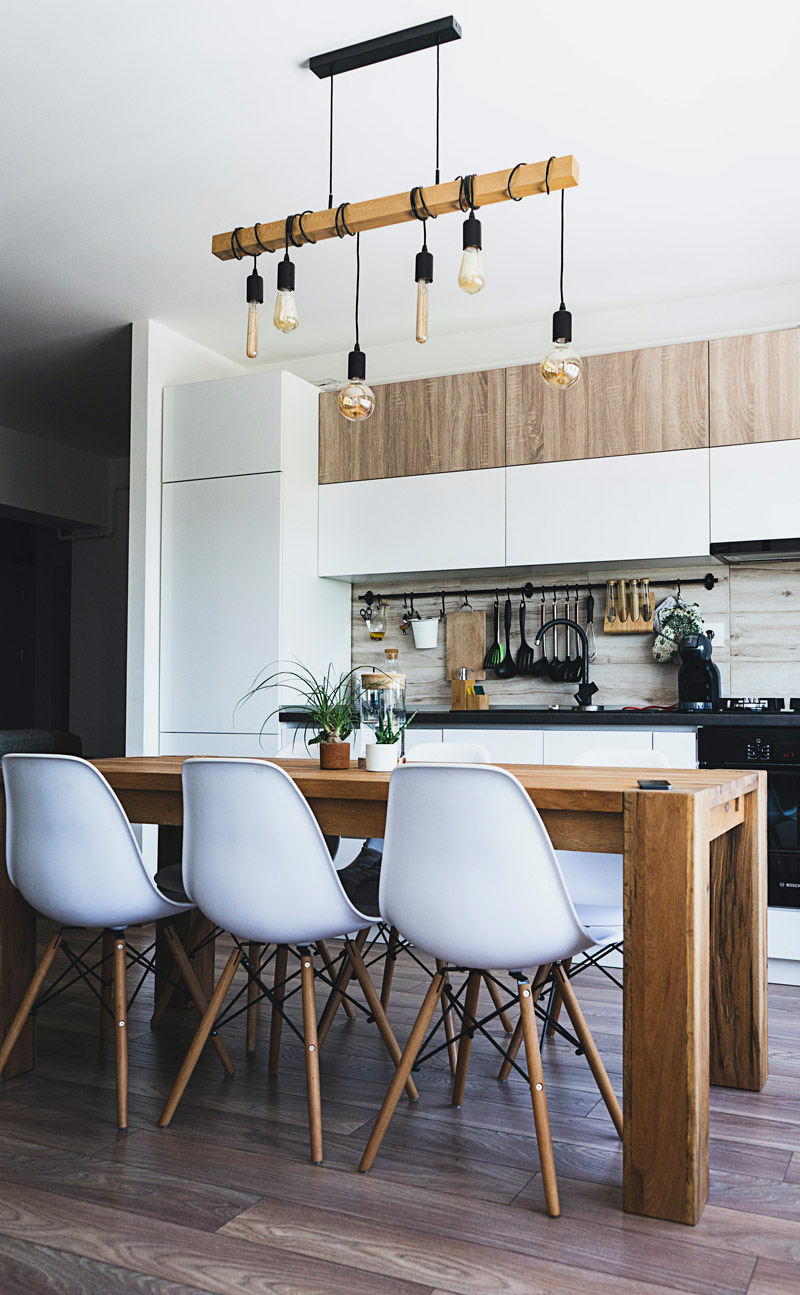 Mirrored Surfaces
To enhance the natural light entering your kitchen, you can also consider transforming your surfaces into mirrored ones. In this way, any natural light entering your kitchen will be reflected accordingly, making your kitchen look more spacious. There is also the option for you to add a gold mirrored island that can bring in some glamour to the other playful elements in your kitchen such as pendant lights.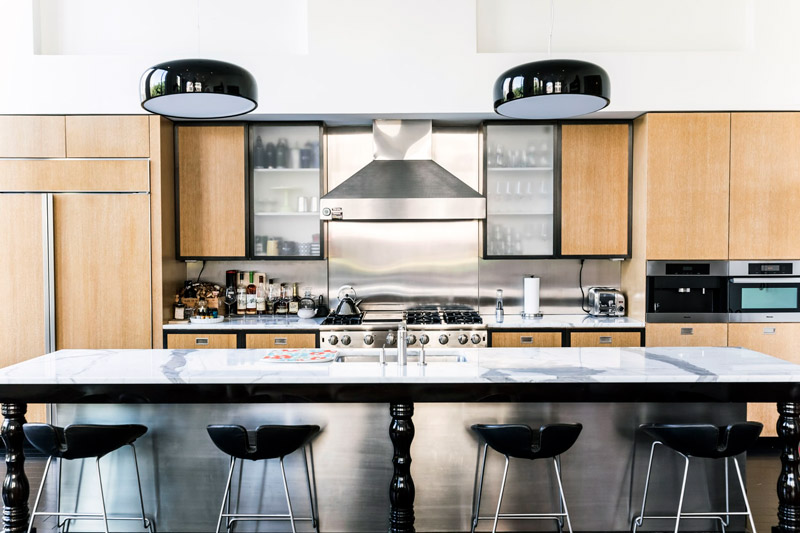 Adventurous Wallpapers
Kitchen redesigns should not always be lucrative because there are instances wherein even the use of adventurous wallpapers will prove to be sufficient in bringing a whole new level to the look of your kitchen. For instance, you can pair a swirly wallpaper with rich purple-veined marble and painted cabinets and you will instantly create a classic or vintage kitchen look. To protect your wallpaper from water damage, you can add an invisible glass over it, as well as between the counter and cabinets.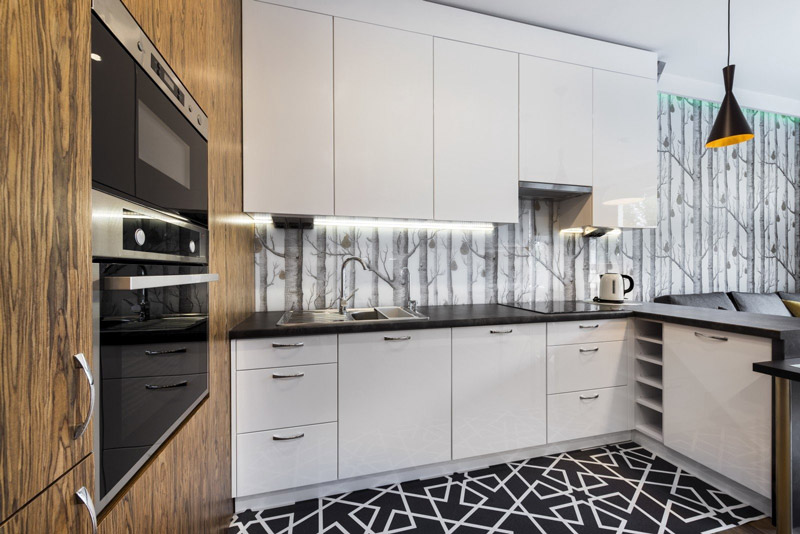 Small Space Solutions
Not all kitchens are designed to be spacious and if you are making do with small kitchen space, then small space solutions will prove to be beneficial for you. In this case, you can consider the use of folding wood pocket doors that can conceal your entire counter, much like tucking it away. Even your cabinet area can be concealed against the wall with this solution.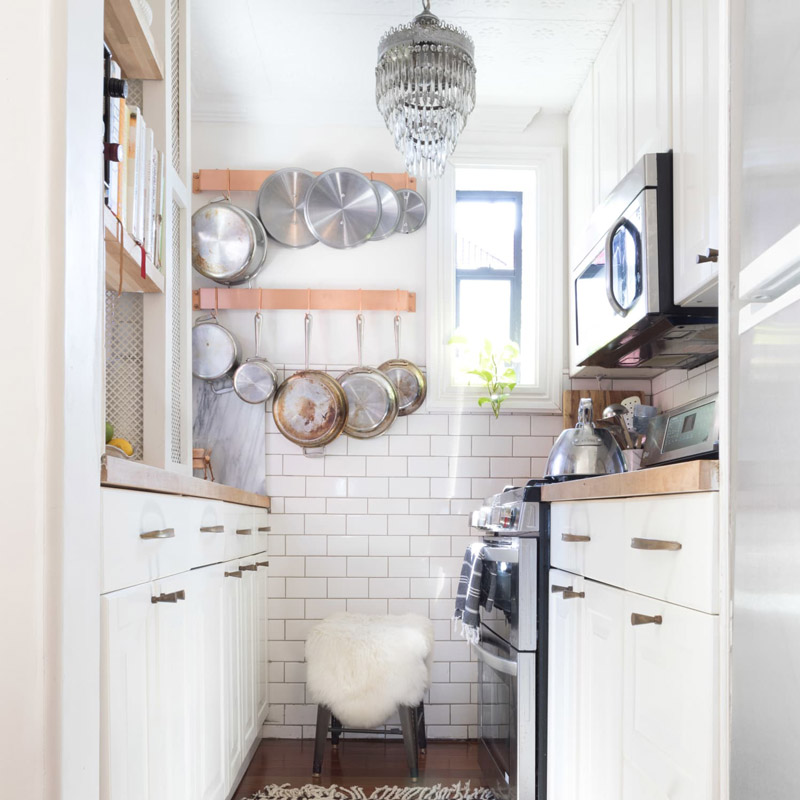 Monochrome
A monochromatic look is one of the most popular kitchen designs in this modern time. To achieve a monochromatic theme, you need to play with different tones of a single color. For instance, if you love the shade of blue, which is also perfect if you live near the coast, then go ahead and play around with rich navy blue combined with different cobalt tones. You can also do this for any other hue that you decide to adorn your kitchen with.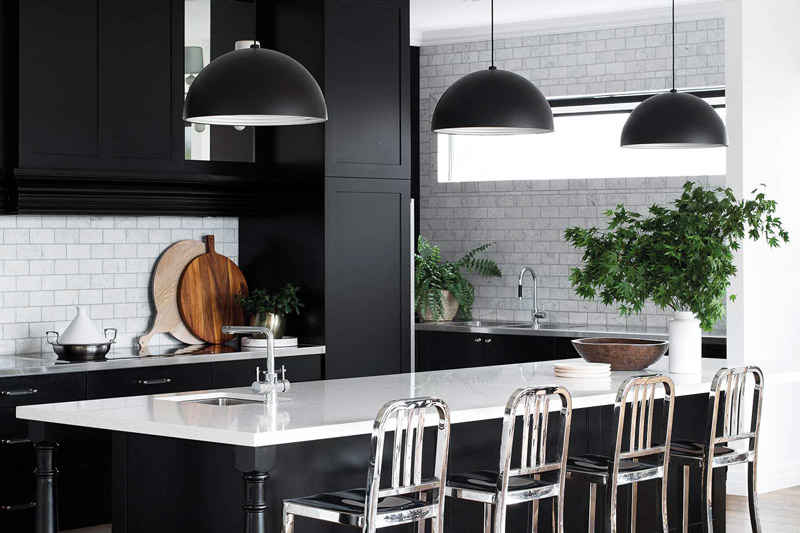 Additional Sink
To make your kitchen not only visually pleasing but incredibly functional as well, you can add an extra sink that can double as a place where you can arrange flowers. You can even create extra storage under the sink to house your tools or other essentials. Cover up this space by hanging pleated curtains from rods, exposing bricks or terra cotta tiles. Finish the look of your additional sink with a pendant light that can bring a country feel if you used a modern marble ensemble.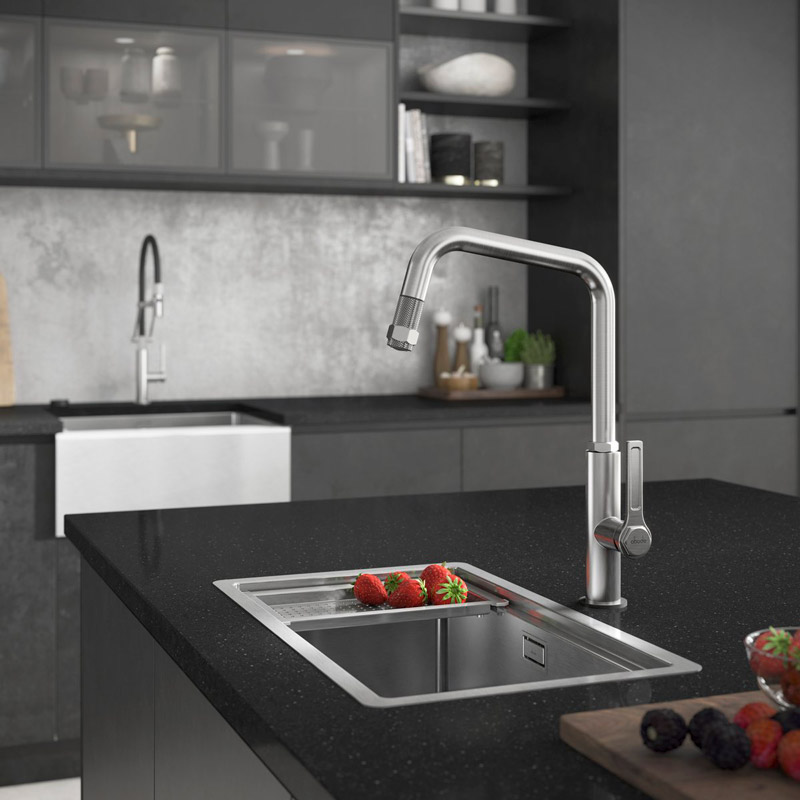 Playful Accents
Like just with your outfit, you should never underestimate the power of accessorizing even in your kitchen. For instance, if you want to light up your kitchen, then consider getting a dramatically large and undulating pendant lamp that can open up your kitchen area instantly. Apart from lighting up the room, it also functions as a playful accent that can instantly draw the eyes. On the other hand, you can also consider using a fun magenta carafe to add a pop of color to an industrial-type kitchen.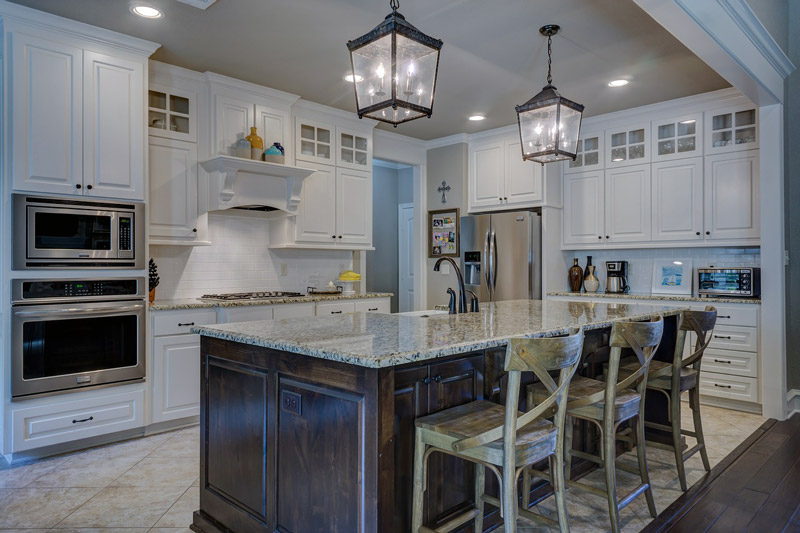 The kitchen design ideas listed above are only some of the things that you can try should you be interested in remodeling your kitchen. There are several other options that you can consider such as covering your kitchen in artistic tiles or creating a certain pattern with your backsplash. The key is in figuring out your needs and references to ensure that the aesthetic appeal of your kitchen won't sacrifice its functionality.