Do you ever dreamed of exploring the surrounding world in your own boat? This fascinating tropical island yacht project is a dream come true for its designers, the UK based yacht design company Yacht Island Designs. Even though right now, it is still a concept. The brief for this dreaming yacht is to create an idyllic, floating island, with all the features of a tropical island getaway built into the design.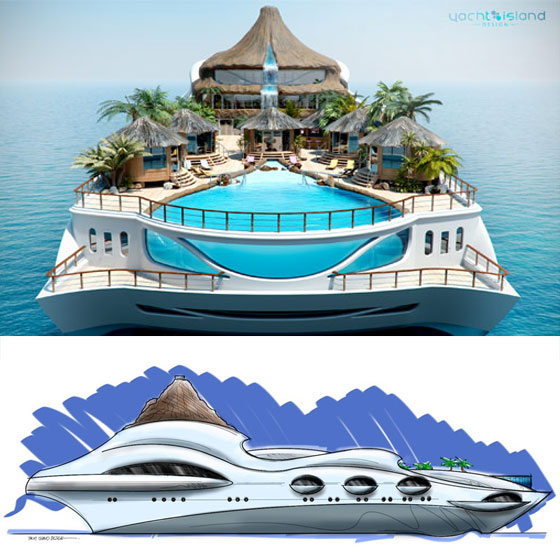 With four VIP guest suites and a fascinating owner's suite built into the volcano, the yacht is equipped with high-end features like a cinema, library, games room, gym and sauna. The exterior main deck includes the swimming pool, guest cabanas, the bar and outdoor dining. The waterfall can quite clearly been seen running from the volcano and feeding into the swimming pool.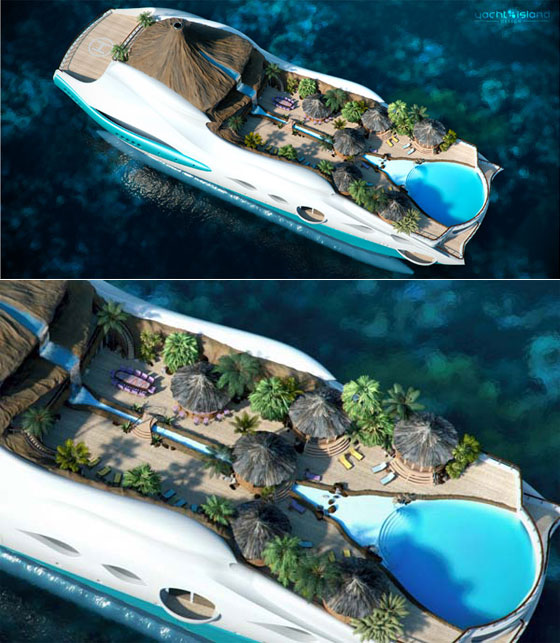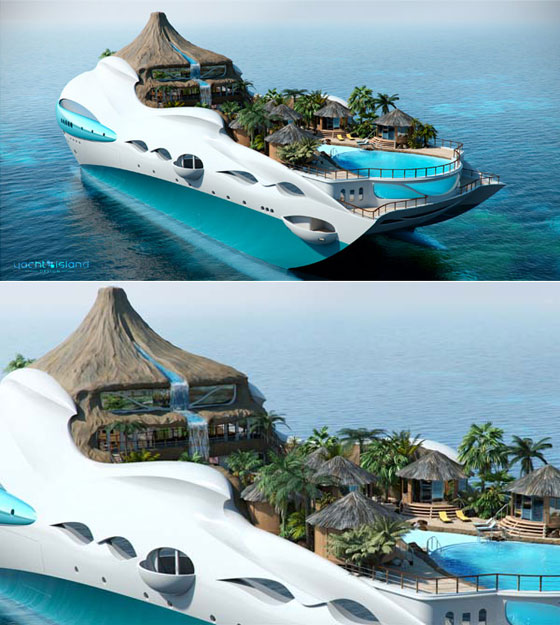 One of the more unique features of this yacht is the deploy-able beach deck which allows access to the sea for various water-sports and sea level relaxation.