Still remember Depositphotos, the royalty free stock photos site we talked about month ago? This fastest-growing stock photo agency just made a huge facelift to their site with plenty of new functions. With the new modern and intuitive layout, searching and purchasing stock photos is even more easier. For the globalization, four more languages (Italian, Portugal, Polish, Netherlands) are come out with this release, which means Depositphotos is supporting 9 different languages in all.
New Interface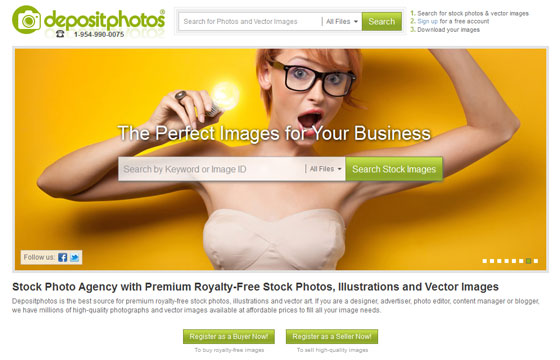 Old Interface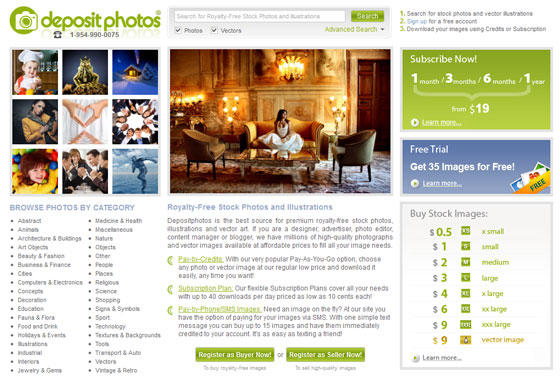 As you can see, the homepage is more warmer and cleaner by greeting user with a large image slider and a effective search box. With the extended searching function and filter on image type, you can easily find your stock photos, illustrations and vector art. Moreover, every image size now has its own file type description and a separate download button. The new design enables you to buy an image just by clicking a button!
If you've been an active user of Depositphotos, you will notice the image search is now faster and displays more accurate images. Once you find the image you want to use, simply click that image, it's size and "Download". The file will save directly to your computer and you are ready to go.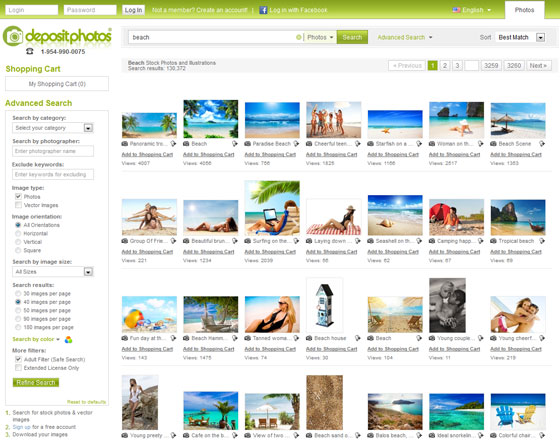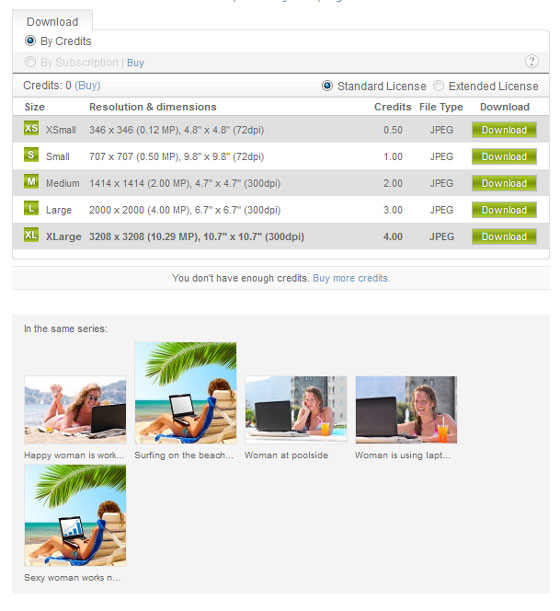 Image buyers and image sellers received updated dashboards. The contributor's interface has been revised and now all basic image information (title, description, keywords, categories, etc.) is available from the files dashboard, and batch operation of file functions are expanded. So if you are photographer looking to make money on your work, you might want to check its special offers for photographer.
Want to give it a try? You can get 7-day free trial subscription with 5 images per day absolutely free! Hence, whether you are looking for images for your new web site, or print work, Depositphotos is a great resource for you to use.