Are you dreaming of becoming a homeowner, but feeling overwhelmed by the house-building process? Building your own home is an exciting yet daunting task, and understanding what to expect from start to finish can make all the difference. So, if you're looking for a comprehensive overview that breaks down the entire house-building process piece by piece, then this blog post is perfect for you! Here we will discuss everything involved in constructing your dream home—from choosing the right builder to moving in day. By the end of this post, you won't just be better informed on how houses are built; you'll also feel more confident about taking charge and creating your perfect place.
Understanding the Building Permit Process
Obtaining the necessary permits to build your dream house is a crucial step in the building process, but it can be overwhelming and confusing. There are many steps involved in the permit process – from researching and submitting building plans to arranging inspections – so it's important to understand what you can expect if you're considering a home-build project. For example, if you hire a custom home builder in Edmonton, you'll need to arrange for a building permit from the city before you can start construction. Knowing the regulations ahead of time will not only help create an efficient timeline for construction but also aid in avoiding any costly delays or misunderstandings with your local authorities. Familiarizing yourself before starting any home-build project is paramount to success!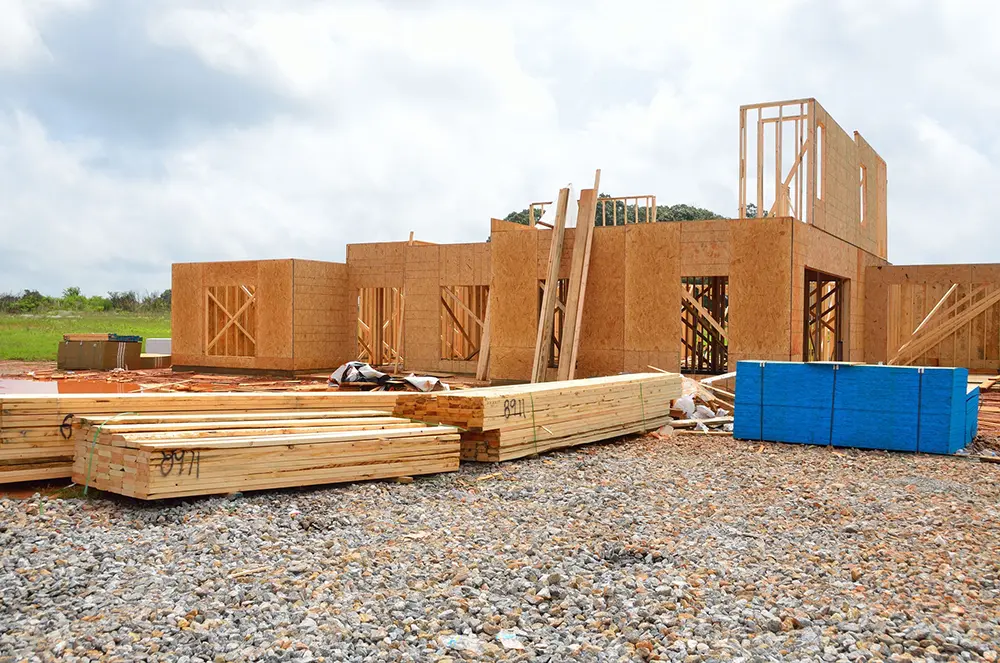 Hiring a Builder and Setting Up a Contract
Hiring the right builder is a crucial step in the house-building process. It's important to find someone you trust, who understands your specific project needs and expectations. Start by asking around your friends, family, or business network for referrals. Once you find potential prospects, do a thorough vetting process—research their professional background and past reviews, request references and estimates, and inquire about any licensing or qualifications they may have. Make sure to clearly define the scope of work in your contract that outlines all materials to be used, the timeline for completion of each phase of construction, liability provisions, and payment schedules. With some research and due diligence upfront; an investment in choosing the right builder will pay off greatly in the end!
The Construction Process
Building a house is an exciting project but can be incredibly daunting without knowledge of the process. The construction of a house requires both skill and planning, with lots of steps and tools needed to bring your dream project to life. This guide takes you through the entire house construction process step-by-step, from pouring footings all the way to receiving one's final inspection. Start by preparing the foundation of your home and getting all the necessary supplies. Then, frame the house up with walls and roofing, followed by laying plumbing, electrical wiring, drywall installation, insulating it to keep it warm in winter, as well as painting and finishing touches before you move into your new space!
Dealing with Surprises During Construction
It's also true that the unexpected can happen. That doesn't mean you have to be in the dark when it comes to dealing with surprises during construction. Preparation and staying informed can go a long way in minimizing any delays and extra costs. Pre-planning is key to being able to anticipate potential problems before they come up and planning for contingencies as well can help keep you in control. Staying in regular communication with your contractor, property inspector, subcontractors, designer, and other professionals associated with the project will also give you a better idea of whether any issues need attention before they become more serious or costly. Knowing that the ends will justify the means makes dealing with surprises during construction much more bearable — so arm yourself with knowledge, plan ahead, and don't hesitate to call on help if necessary!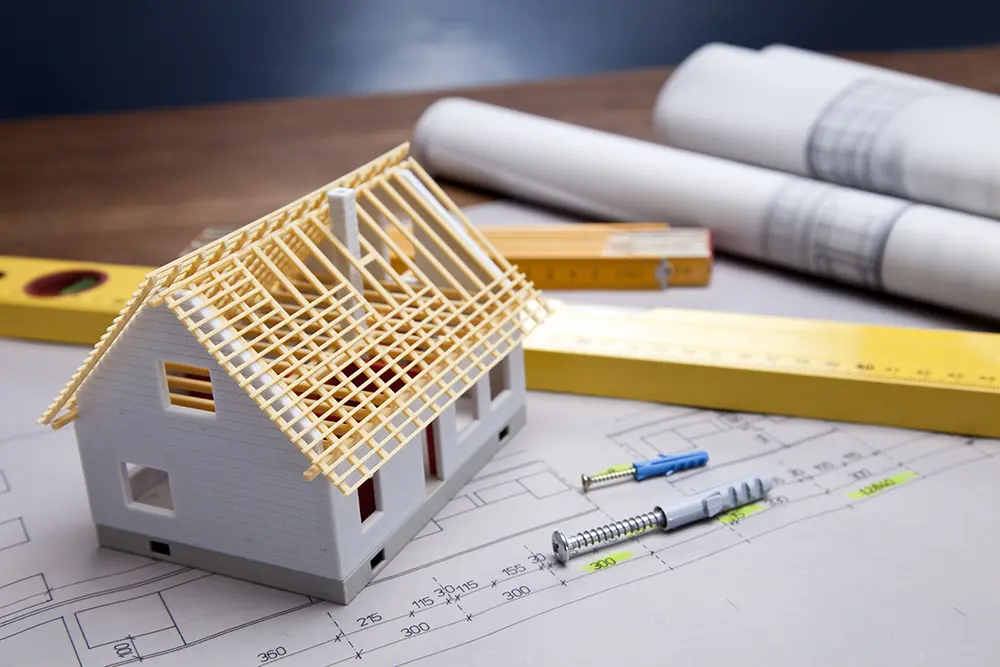 Building a house is no small feat, but with the right strategy in place, it can be a smooth and enjoyable process. From understanding the building permit process to hiring a builder and setting up a contract, to dealing with surprises during construction, there are many things to consider when building a home from start to finish. After the construction process is complete, and you have finished adding any final touches, it's time for celebration –congratulations on working hard to create your dream home! Every step of this process has been filled with lessons – decisions must be made carefully yet quickly, risks must be taken when needed, and communication between all parties involved is extremely important. The journey may have had its ups and downs but thanks to the preparation you put into it, you now have something extraordinary that will last you a lifetime – your very own home.