World First Origami Car: Life Size Lexus Car Made Out of Cardboard
With the help of Scales and Models, LEXUS have designed and made the Origami Car which is made from 1700 individually cut pieces of cardboard. No sheet metal, glass or plastic, the life-sized recreation of the Lexus IS is crafted with precision-cut cardboard. Like the contour lines of a map, the car's every detail has been computer scanned and divided into segments, which are then translated into reality via laser-cut sheet cardboard. Each sheet has been painstakingly fixed together, while a robust sub-frame supports an electric motor to provide locomotion. This origami-inspired car is produced as a celebration of the human craftsmanship skills that go into every car Lexus makes.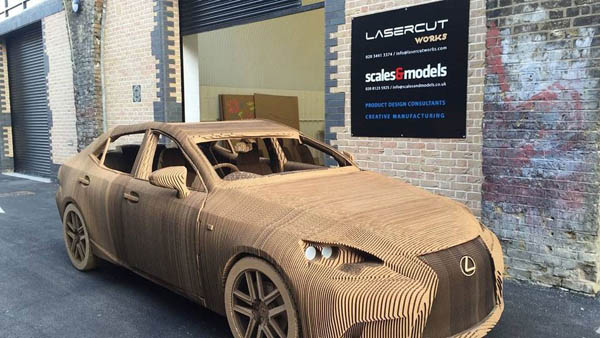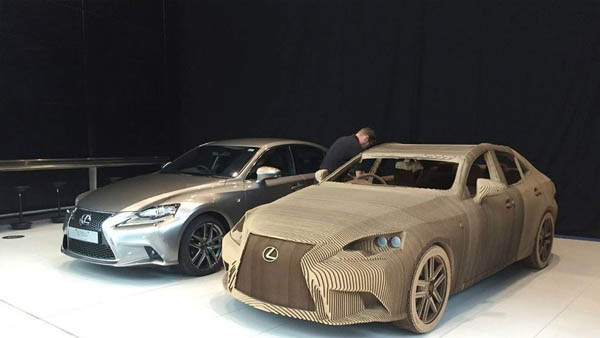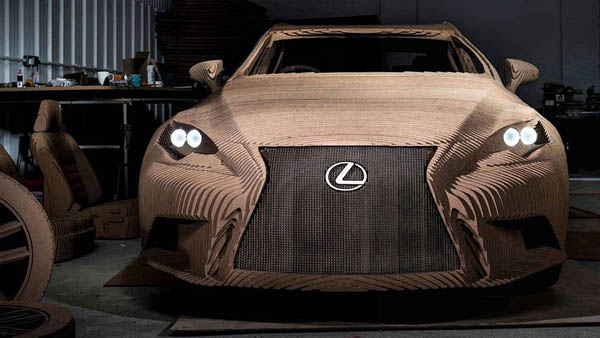 To create this origami car, Lexus provided the team with a digital 3D model of the IS, which was then divided into a series of principal parts, such as the main body, dashboard, seats and wheels. These were then digitally rendered in 10mm "slices" to provide the two-dimensional profiles needed for the laser cutting of each of the 1,700 sheets of 10mm-thick cardboard. Each layer was given its own reference number to help ensure it was assembled in the right sequence and the entire assembly was done by hand. A water-based wood glue was used, which had to be left to set for 10 minutes after each application. Accuracy was vital, as changes couldn't be made once the glue had dried. In all, the Origami Car took three months to build.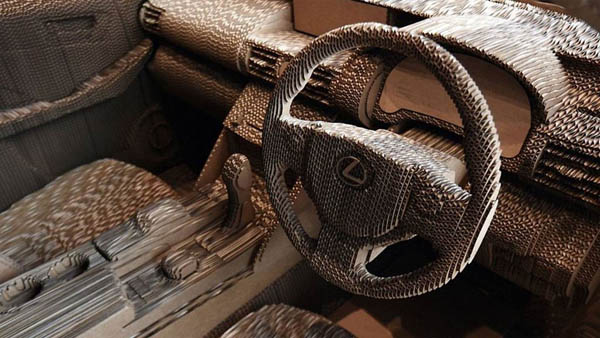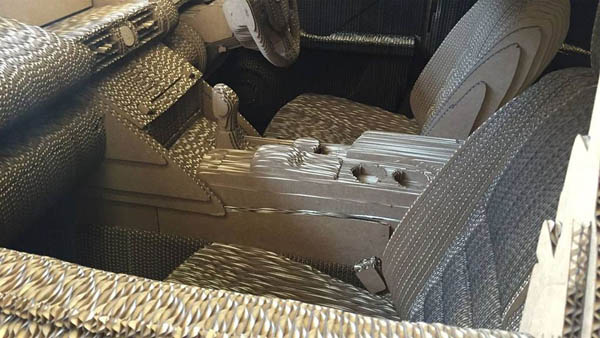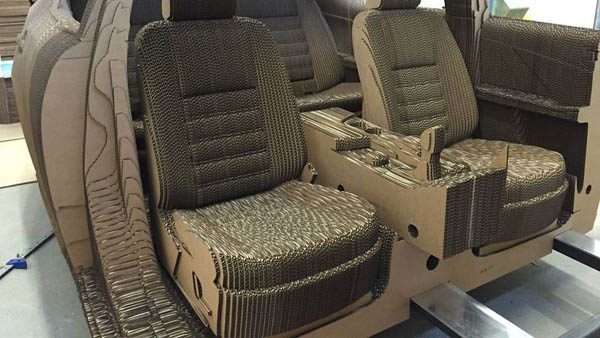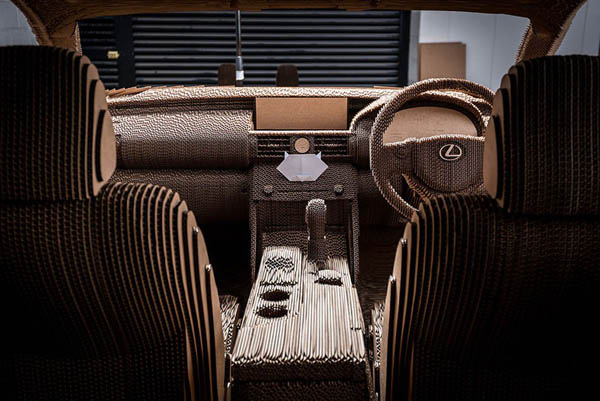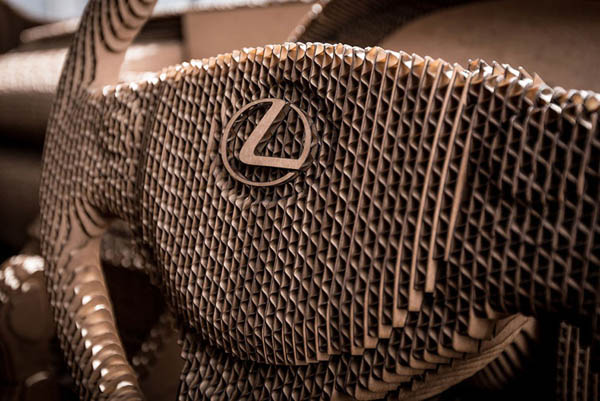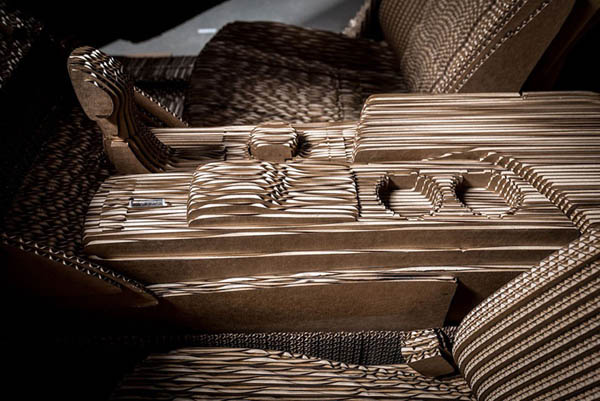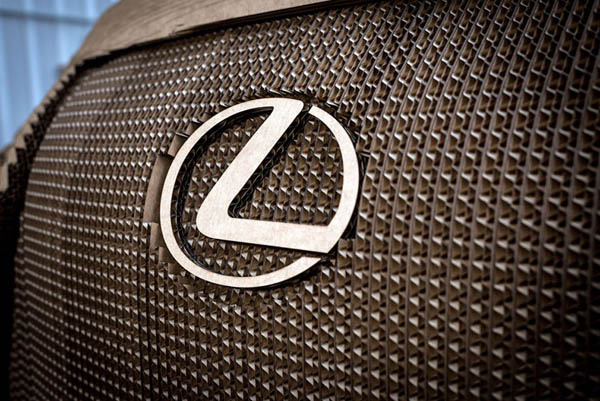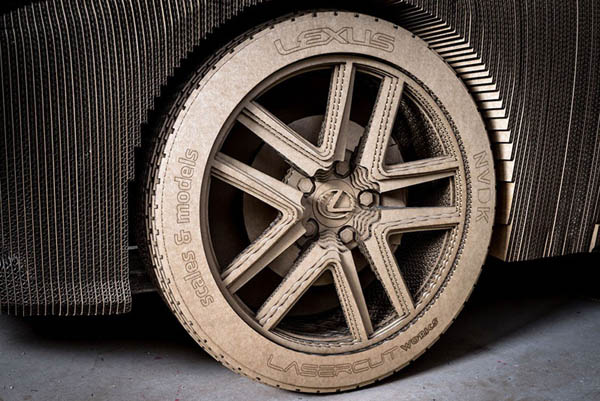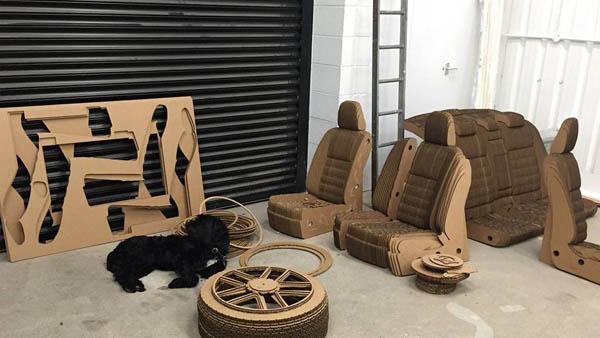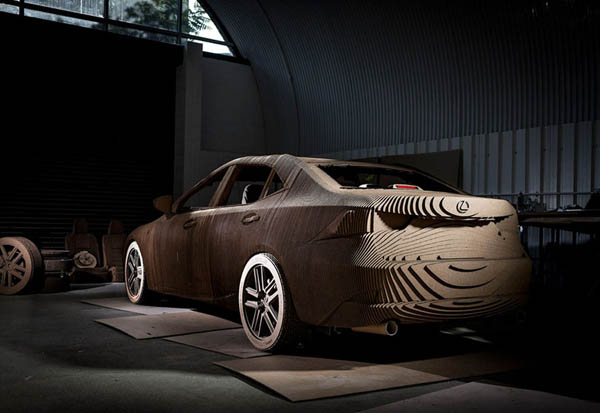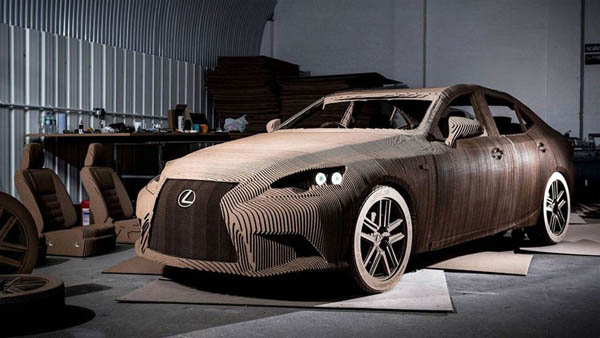 via: designyoutrust