Beautiful and Organic House, Really Unique Structure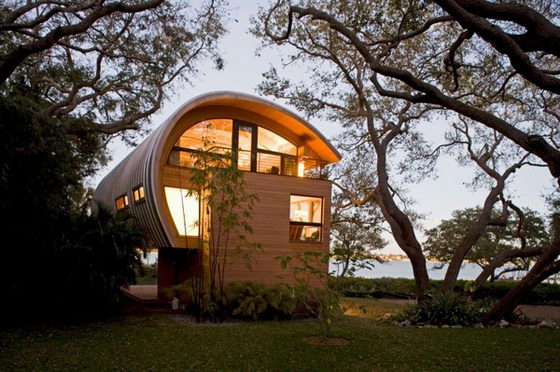 This beautiful guest residence is located on a barrier island, within a mature oak hammock along Sarasota Bay. This building has really unique structure (curved beams) which is influenced by the live oak trees which were shaped by the coastal winds from the west.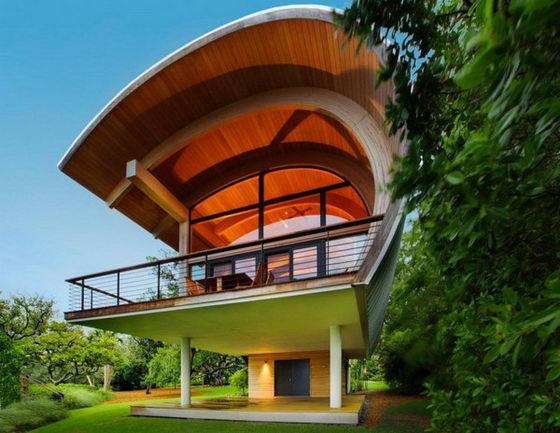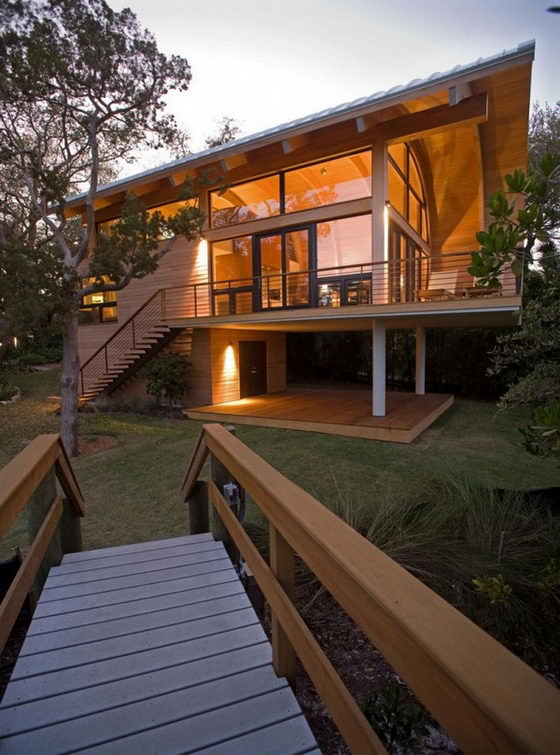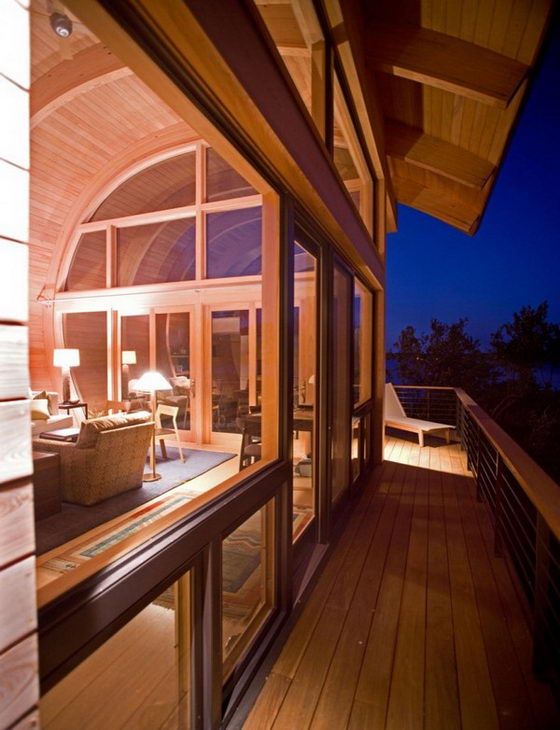 As a "house in the trees", it has one bedroom, bath, living area with kitchenette, and a loft. Glulam beams were selected for their ability to enfold the structure around the space. The laminated pine beams, which curve over the entire space, blur the distinction between wall and roof. The result is an open structure to the east and west, yet solid and private to the north. The design is intended to evoke an organic architecture that is influenced by, and reflective of its site. Really beautiful and organic design. [source]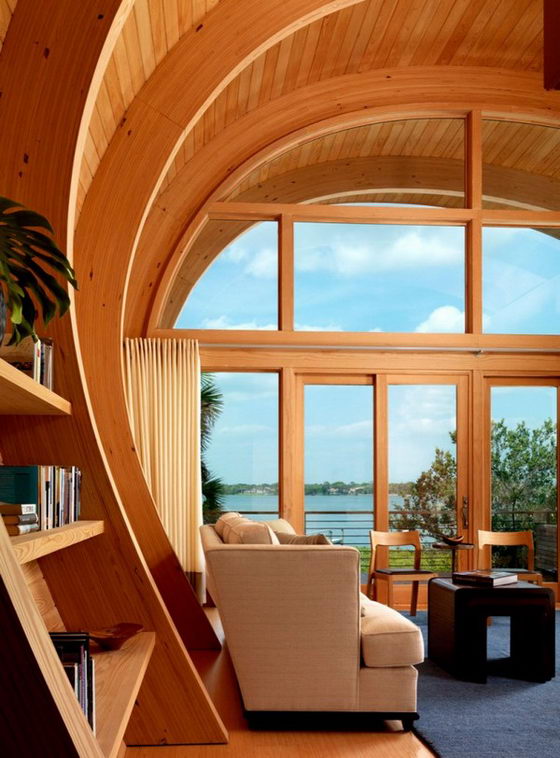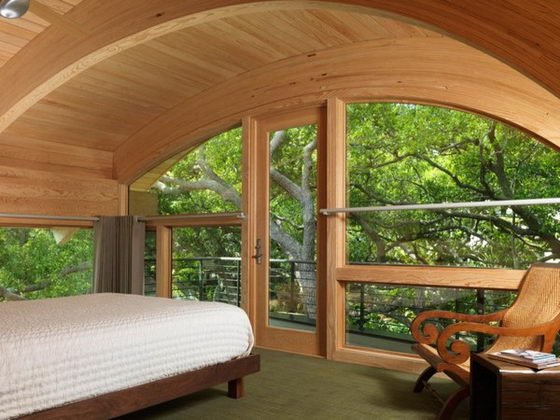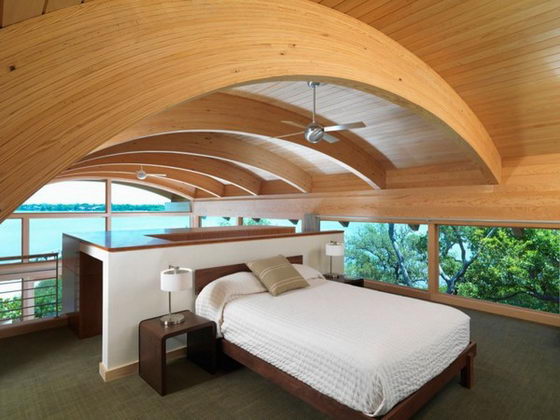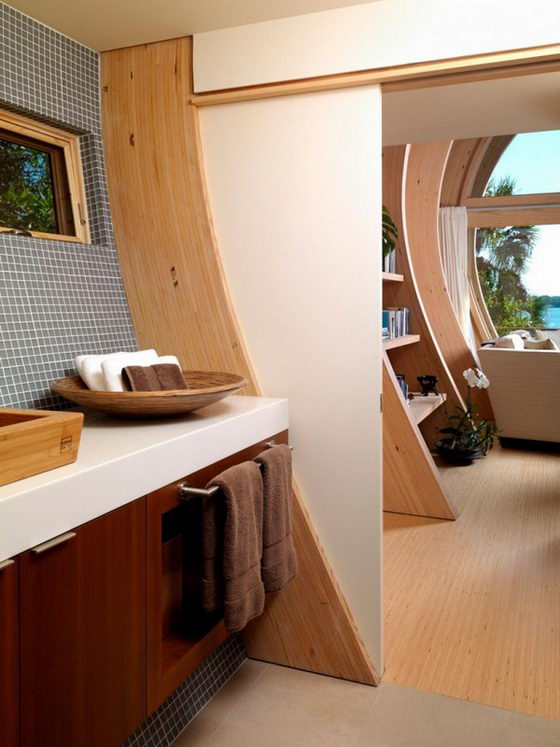 Thank You for Reading Our Posts. What's Next?
Share this post:
Follow our updates:
Read related posts on our site:
Leave us a Comment:
Other Design Articles You May Find Interesting
Loading...