If you want to delight your friends with a journey through the Xenomorph's terrifying life cycle or be a superstar on the Halloween party, you probably want to check the Alien Cookbook by Chris-Rachael Oseland. This book collects 50 recipes inspired by the cult Alien franchise; featuring recipes such as avocado Xenomorph eggs and chicken face-hugger cordon bleu. Sounds a bit creepy right? But as the book claims, "there's something to whet every appetite, no matter how monstrous."
So no matter you are a fan of the Alien franchise, or you're just looking for the perfect quirky appetizers, this cookbook will thrill the eyes and maybe the taste-buds as well. Below are some recipes provided by the author as preview. They looks pretty cool and the instruction seem not difficult to follow. At least I can replicate the "Avocado and Bacon Stuffed Alien Tea Eggs", although it isn't that pretty.
If you are interested to give a try, you can start with one of the below recipes. Then purchase the cookbook from amazon if you want to continue. And Oseland actually has other great cookbooks, such as An Unexpected Cookbook and Dead Delicious Horror Cookbook.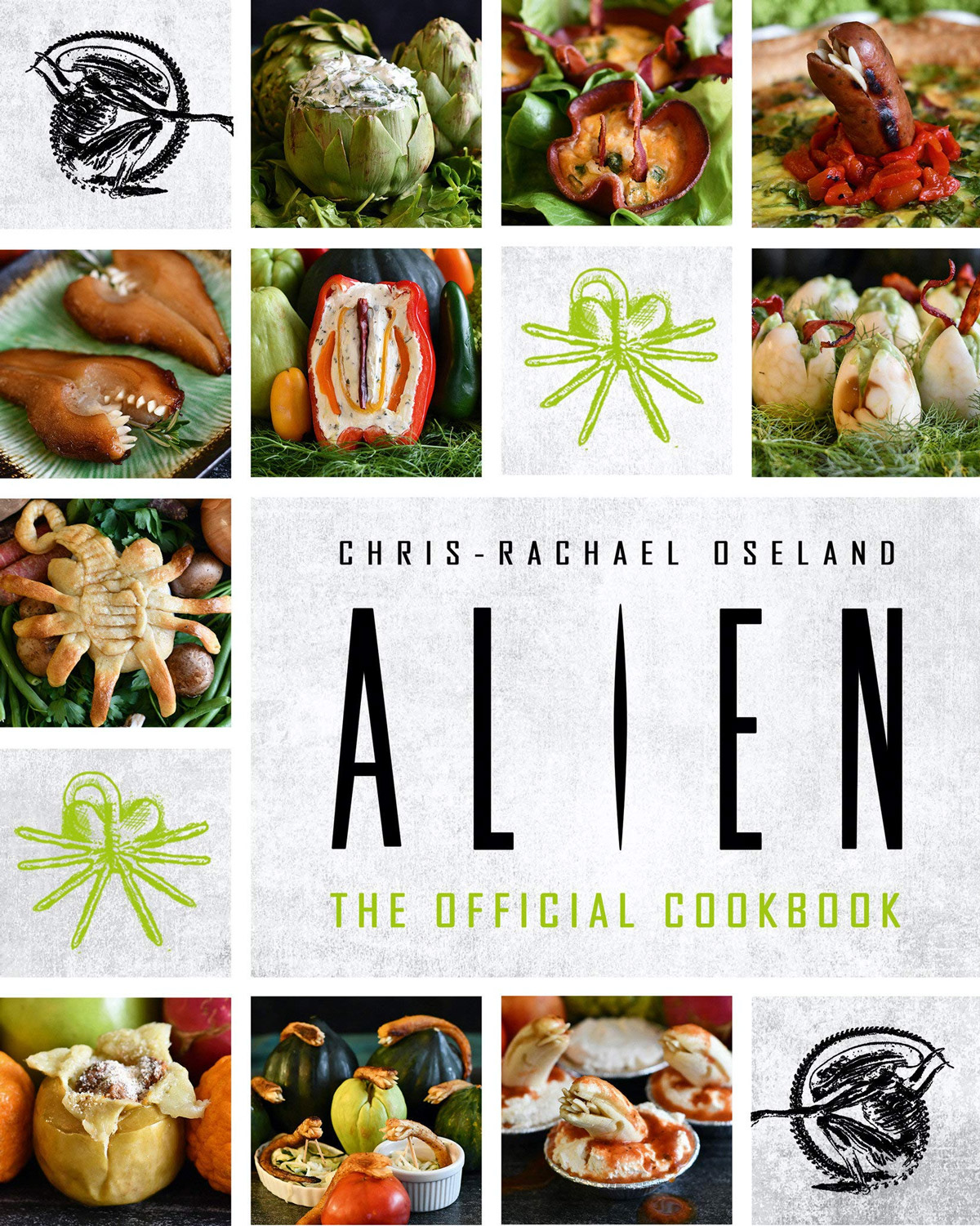 We are a participant in the Amazon Services LLC Associates Program. If you make a purchase, Design Swan may earn an affiliate commission. Please read our disclosure for more info.
Avocado and Bacon Stuffed Alien Tea Eggs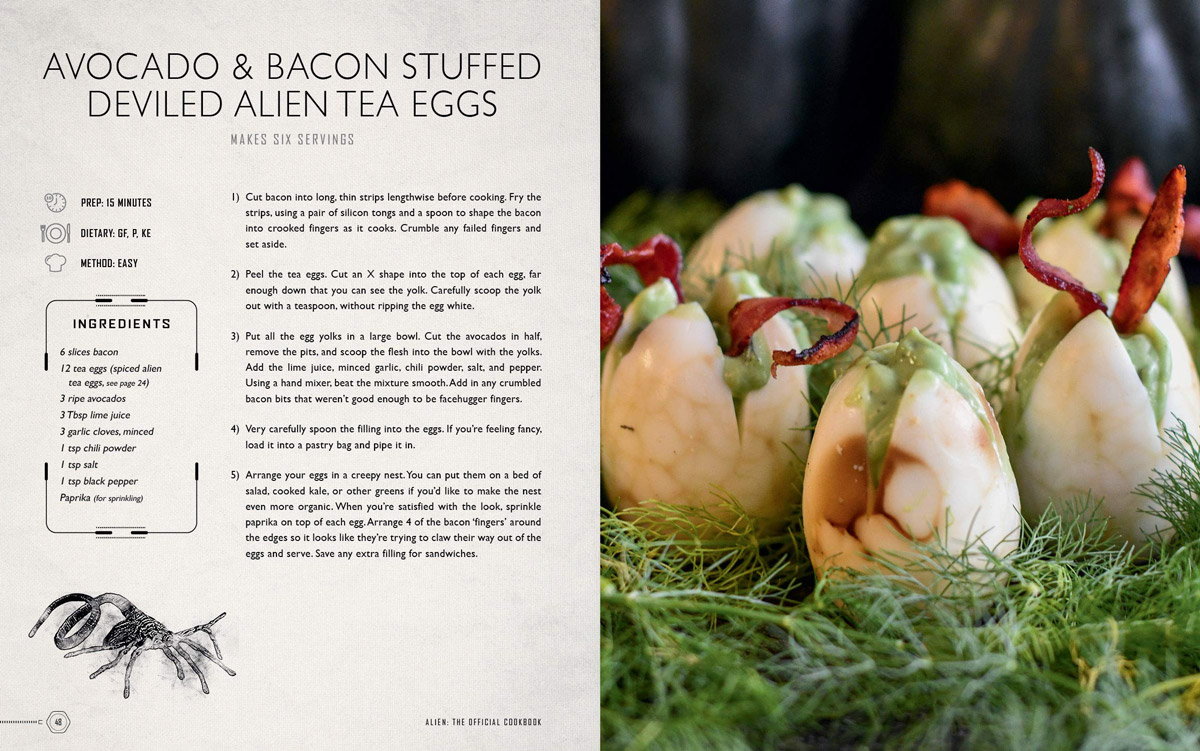 Red Pepper Quiche with Sausage Chestburster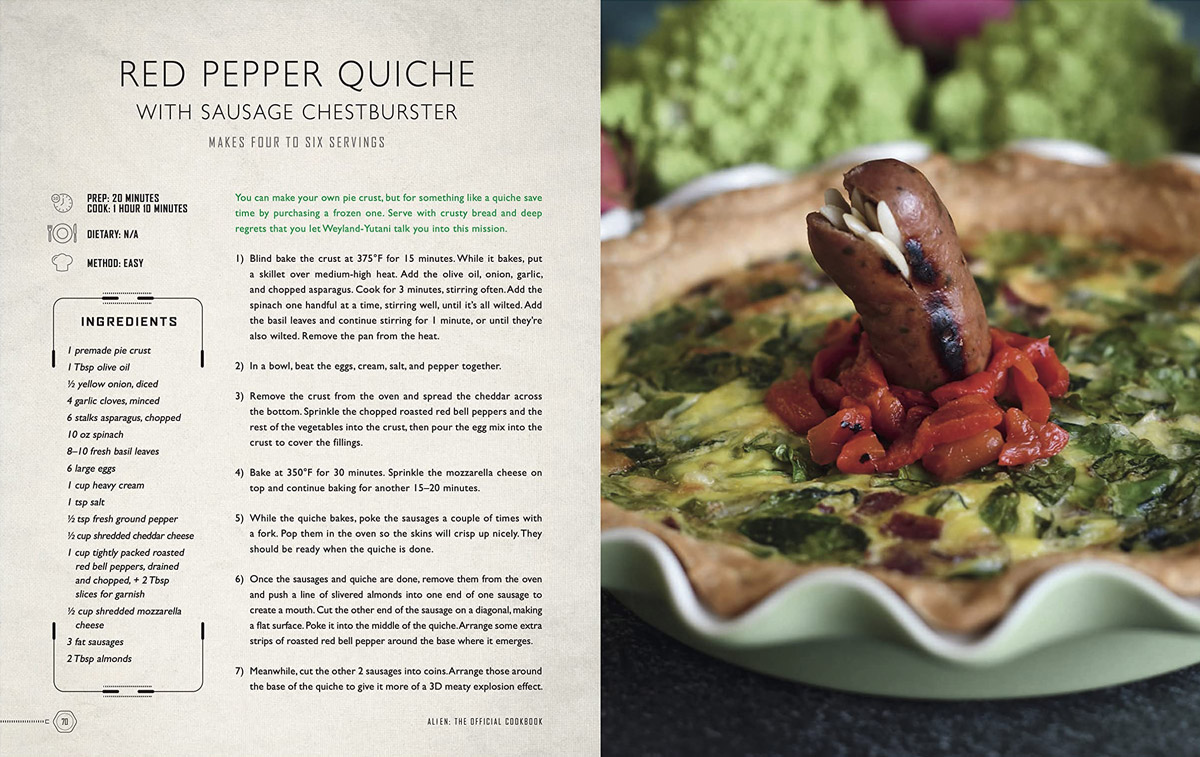 Avocado Xenomorph Egg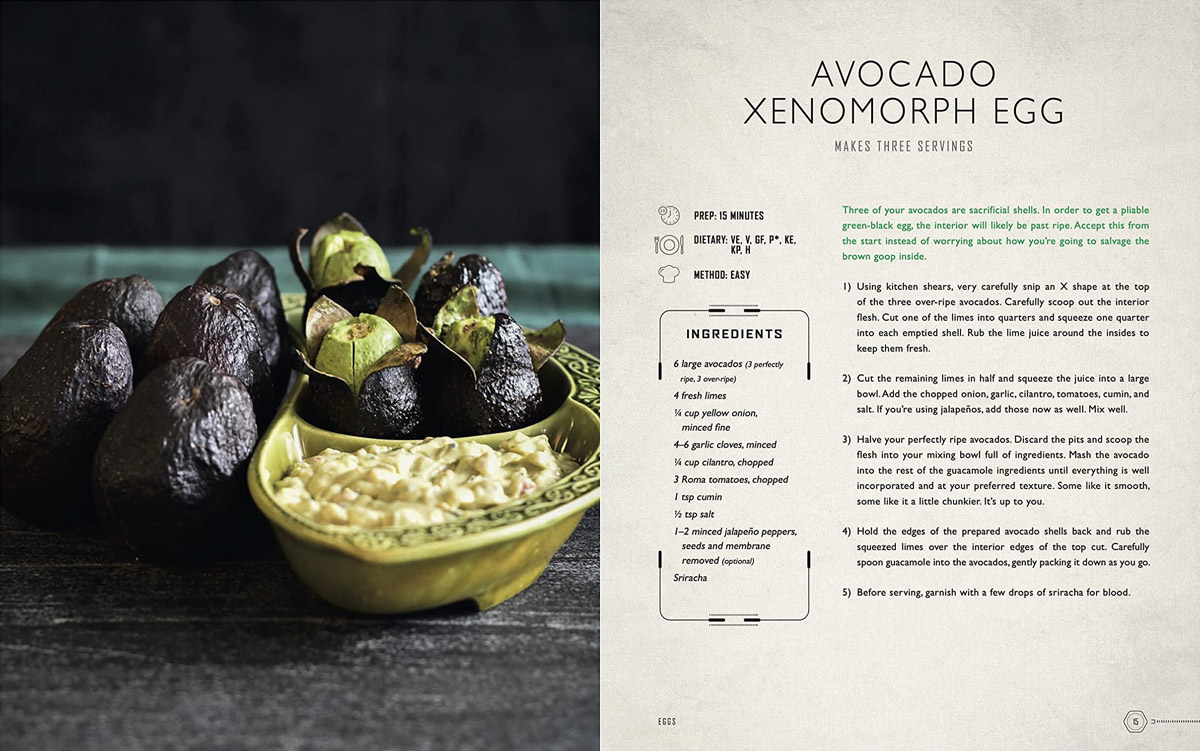 Over-Roasted Bok Choy Facehuggers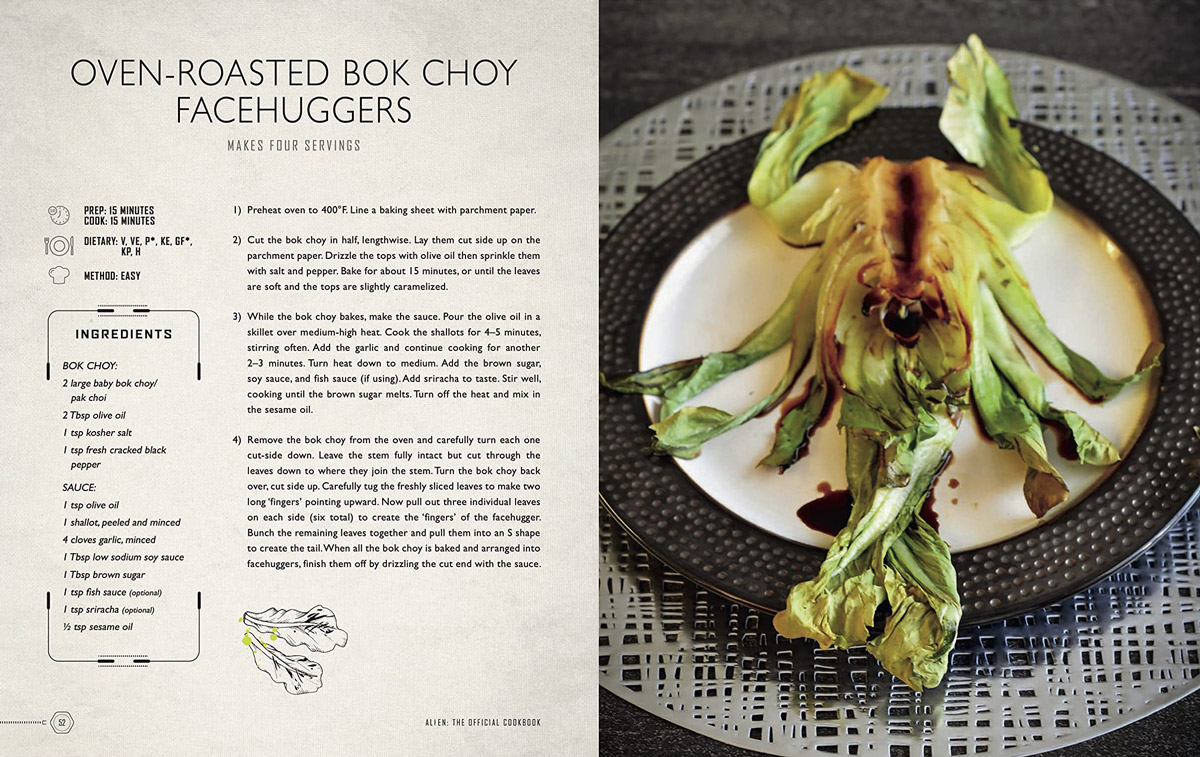 Retro Bologna Quiche Cups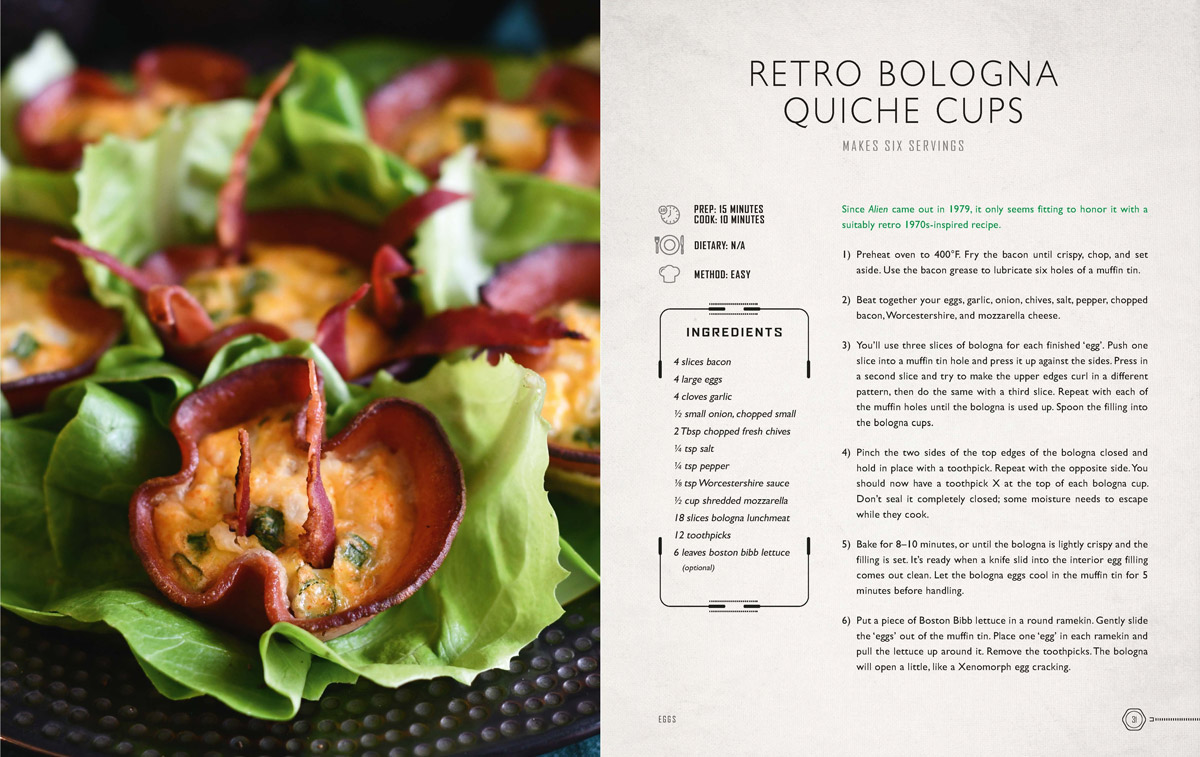 Facehugger Cheeseball With Pull-Apart Body