You've found the ideal man. The rings and wedding bells are already ringing in your mind. It is time to plan a wedding that no one will ever forget. Piece of cake, right? Not always. Planning a great wedding goes beyond staying on top of Pinterest and Instagram trends. It would be best if you did something unforgettable. Here are eight critical things to consider in your plans.
1. Budget
Create a budget that aligns with your vision and needs. Budget is the first step of the wedding planning process. It may not be fun, but it is essential to set the motion for the following parts of the process. You don't want to fall in love with a venue, dress, or vendor only to realize that
you cannot afford them. Sit down with your partner and be realistic about the amount you can afford
to spend. Once the boring part is over, you can move on to more exciting parts of the wedding planning process.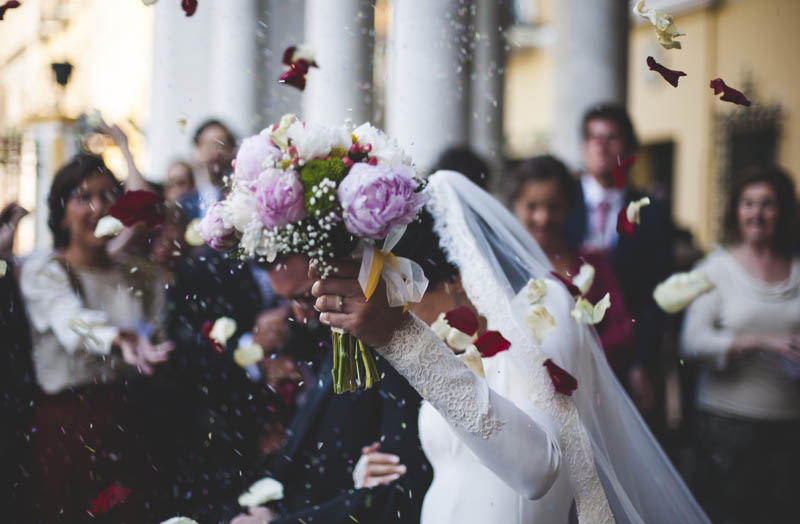 2. Lightroom Presets
The right lightroom presets to give your wedding photos the wow factor. Spend some time researching and settle for options that match your theme. When looking for photographers, remember that they cannot deliver magic.
Even when your photographer has their heart and mind in the right place, there are a few things that good lighting and angles can't achieve. As stated on this website, the best presets streamline their workflow. They make it possible to edit photos without wasting a lot of time or compromising on photo quality. Considering that wedding photos are forever, you want to ensure that they are perfect.
3. Get Some Inspiration
Plan to look for inspiration in your favorite wedding magazines, blogs, and other weddings that you may have enjoyed. Looking for inspiration is one of the best parts of wedding planning. Take a look
at different weddings and find out what you like. Use the ideas you get to envision your wedding.
How do you want it to look, feel, and be remembered?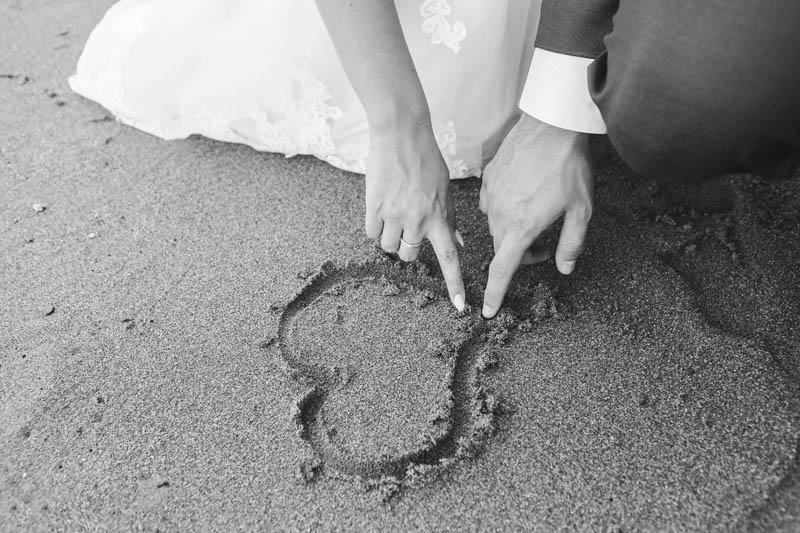 Do you want a formal vibe, something classic, or a rustic feel? The options are endless. Look for décor ideas, color schemes, and more on Instagram, Pinterest, or magazines. Starting this process earlier will give you lots of time to think about your options.
4. Pick Your Wedding Party
Choosing your wedding party carefully will help make your wedding memorable. It is just as important as creating a good guest list. Your grooms, ladies, bridesmen, bridesmaids, groomsmen, and any other members of your wedding party have to be people that will help make your big day memorable. Consider using fun bridesmaid and groom proposal ideas to make the whole process memorable. The process of choosing your wedding party shouldn't be too boring. Have fun with it.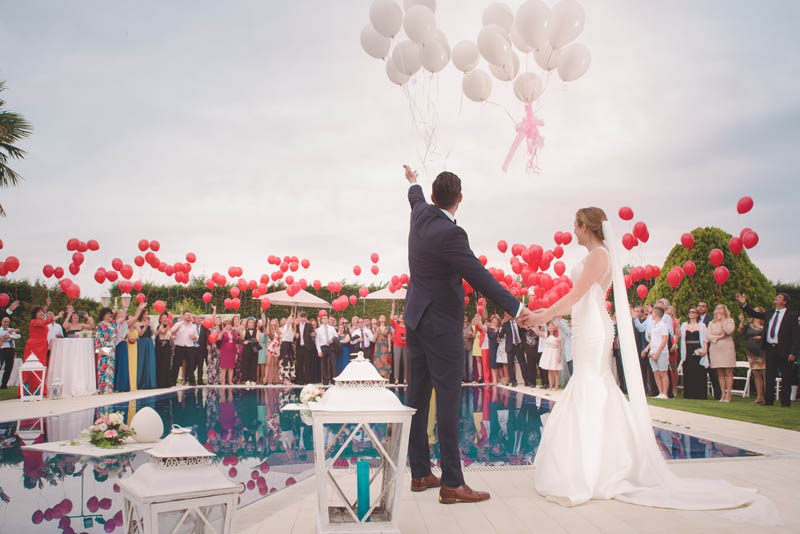 5. Choose the Right Vendors
Do sufficient research before picking vendors for your wedding. You must have the best
entertainers, photographers, florists, and servers. On average, you will need 13 vendors for your wedding. Even though it is a big number, you must do enough research for each one of them. Read online reviews, get the recommendations of family and friends, and ask wedding planners. Hiring the right people will ensure that nothing goes wrong on your big day.
Once you have the right vendors in mind, speak to them and confirm your wedding details. Remain in close contact with them, especially on the days leading up to your wedding. Ensure that all loose ends, if any, are tied in preparation for your wedding.
6. Unique Seating
Plan to have unique seating for your wedding ceremony. Do not go for boring seats. Instead, get
something that will wow your guests immediately when they get into the wedding venue. Creative
seating is both functional and decorative.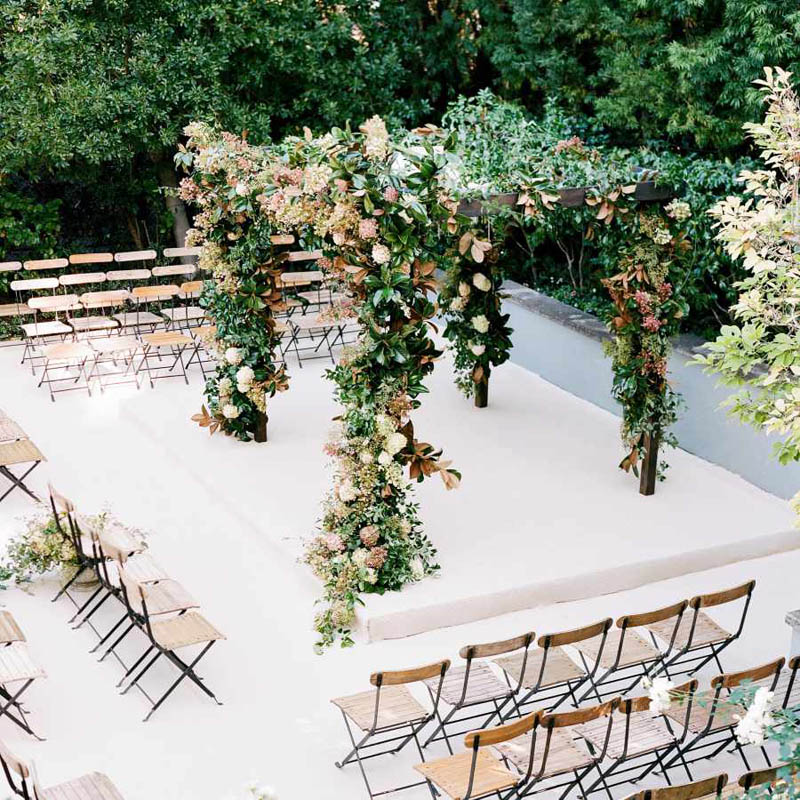 Traditionally, wedding chairs are arranged in rows. Consider placing them to spell out certain letters or in the shape of a half-moon. Mix things up and ensure that it is easy for everyone to follow the proceedings and socialize. Another unique tip is using seats instead of chairs. Depending on the vibe you want to create, it may be okay to use blankets, benches, or hay bales. They are unique and unforgettable.
Consider using fun floral pieces between the rows of chairs, minimal décor, and accent pieces on your seats. They help draw attention to the seating.
7. Music
Arrange to have unique music for your wedding. Everyone loves a good DJ, but there are other options. Working with a famous band or instrumentalist may be a great idea. Trade the traditional wedding songs for something that you and your partner can resonate with it.
Even though traditional wedding songs are amazing, you don't have to stick with them. There is no
reason to play a classic at your wedding if it doesn't mean anything to you. The right music should
help you and your guests feel connected. It should be heartwarming and consistent with the general wedding mood.
If you need help choosing the right music, consider getting opinions from your guests.
8. Choice of Meals
An unforgettable wedding has great meal choices. No matter how much fun your guests have, the fact is that they want to eat on your big day. You don't need to go all out and serve a five-star meal. However, it should be unforgettable.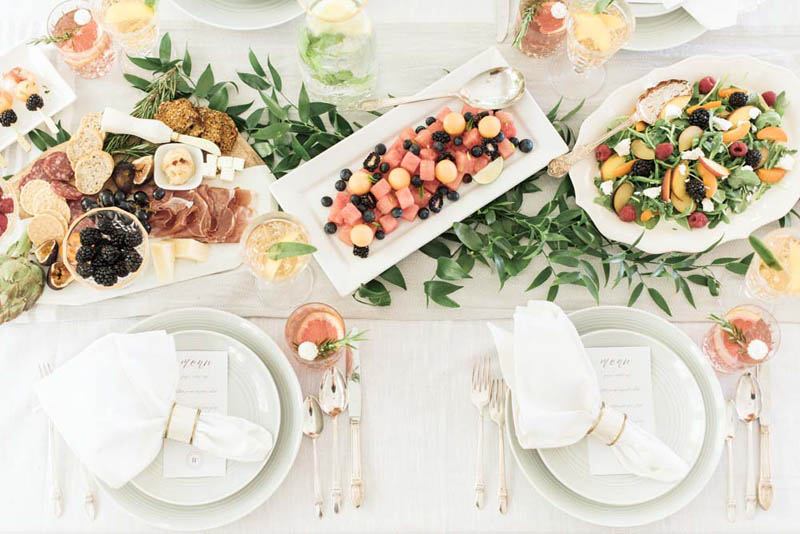 Your guests may not remember much about your wedding, but they will remember the food. When having an outdoor wedding, consider bringing in catering vans and serving food festival style. Gourmet burgers and steak sandwiches are great food options. Ensure that there are vegan and vegetarian food options. Understand the food aversions of different guests and cater to them.
Instead of a reception dinner, consider having your guests over for brunch. You can serve popular options like croissants, yoghurt, and French toast.
Wedding trends come and go. Even though most of them look great, they are easy to forget, and the fuss goes away in a few months. There are lots of overused classics, and your wedding shouldn't be part of the mess. A few things can make your wedding unique and memorable. They include your choice of food, special seating arrangement, and lightroom presets. Pick the right vendors, amazing music, and a wedding party that means a lot to you.