iPhone is always a hot topic and so as its top accessories – case. Due to the size change of iPhone 5, old cases are not working anymore, which gives more chances to those iPhone case designers. Here we rounded up 11 Cool and Multifunctional iPhone 5 Cases, covering your need from different aspects like functionality, look & feel and unusual features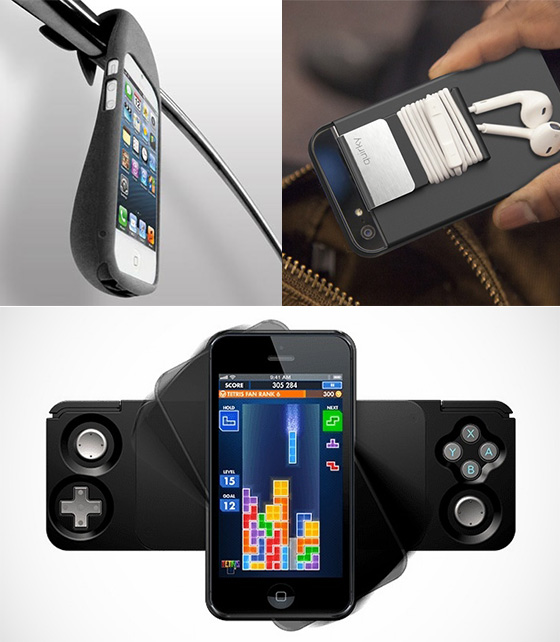 We are a participant in the Amazon Services LLC Associates Program, an affiliate advertising program designed to provide a means for us to earn fees by linking to Amazon.com and affiliated sites.
1. Mango Case: a Functional iPhone 5 case [yankodesign]
The Mango Case is a very functional iPhone 5 case with a patented stand and grip function. It enables us to view the phone via the most advantageous viewing angles. Although it may seem a handful, the case is actually comfortable to use. A large hole on the backside serves as a stable finger grip for phone call, game, web surfing and texting. How about that!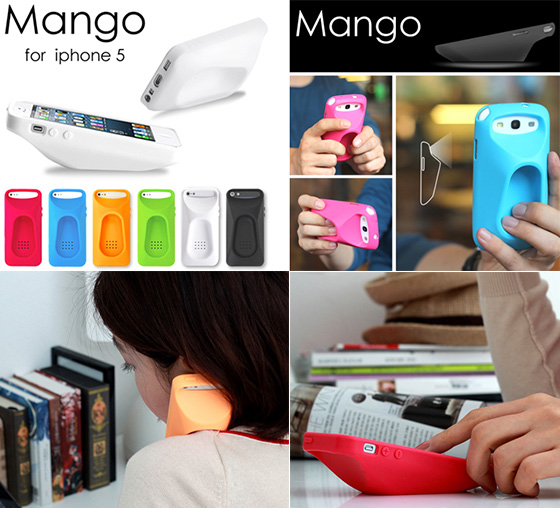 2. Chanel Nail Polish iPhone 5 Case [discontinued]
Made from plastic and coated with a crystal clear enamel layer, you images will be reflected cleanly on your iPhone case. This case is a one-piece case that covers the back and sides of the phone. There is no front for the case.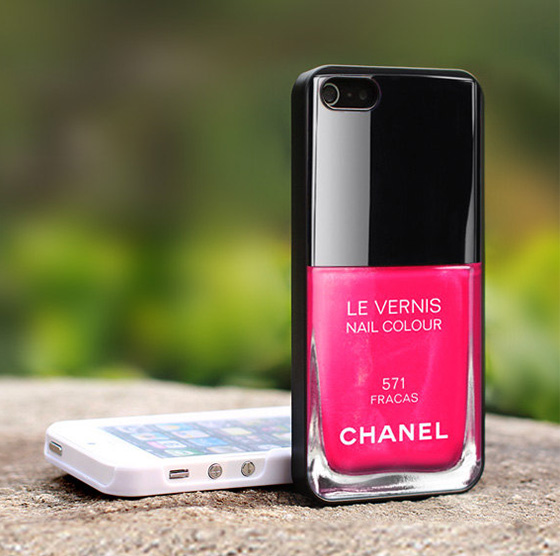 3. Whale Lee [designswan]
Whale Lee is a lovable iPhone 5 case which mimics the silhouette of a whale coming to the water's surface to breath! While it's uber-cute, it's also highly functional. The tactile, curved back provides stability and comfort in the user's hand. The big whale tale also allows it to grip to a number of surfaces like handlebars, screens, or rear-view mirrors and keep your both hands free. Moreover, it helps you to clean up your wire and have extra storage space for USB cable in the rear of the case.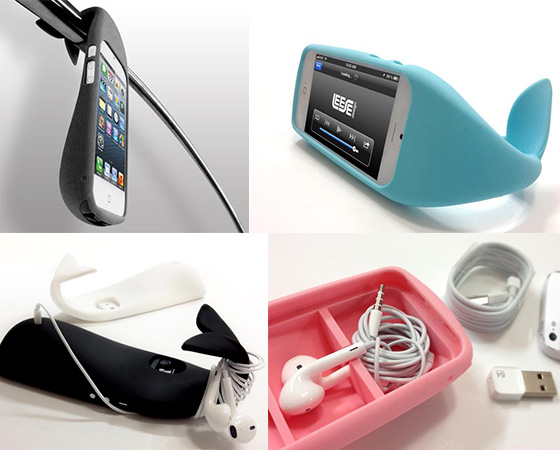 4. Genuine Buffalo Hide Leather Wallet Folio Case for iPhone 5 [buy on amazon]
Premium Denim Cloth + Genuine Buffalo Leather – Durable, comfortable to touch and beautiful
Super Premium Foilo case for iPhone 5 – Fits perfectly to protect your phone
Perfect cutouts – use all features without ever taking it out of the case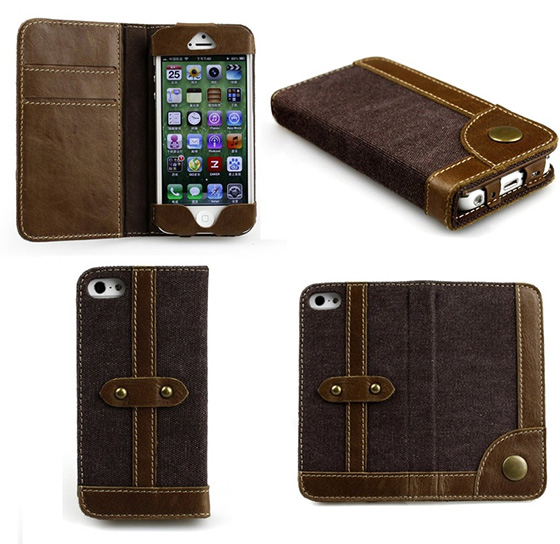 5. Cling iPhone 5 Case [bonjourlife]
Cling by Quirky takes care of organizing ear-buds and keep them in a wrapped and wrangled behind iPhone 5. This multi-functional and low-profile protective case allows you to carry headphone stranded through a detachable clip. The empty slot, otherwise, can be used as a clip, cards or cash holder. The custom design let you access all ports and buttons easily.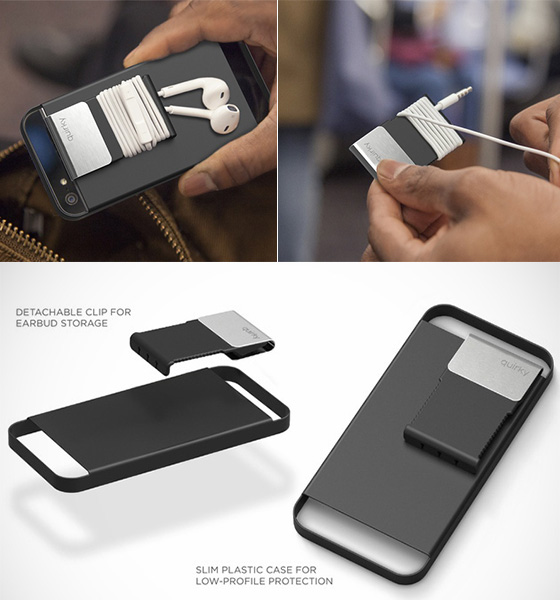 6. Radius Minimalist iPhone 5 Case [thefancy]
The RADIUS is not a bumper case, nor it is a snap case, it is not your conventional iPhone case. The profile of the case is so slim, it barely extends beyond the sleep and the volume buttons on the sides of the iPhone. It's very light, thin and, unlike many aluminum bumpers and cases, during the testing, it didn't experience any signal loss.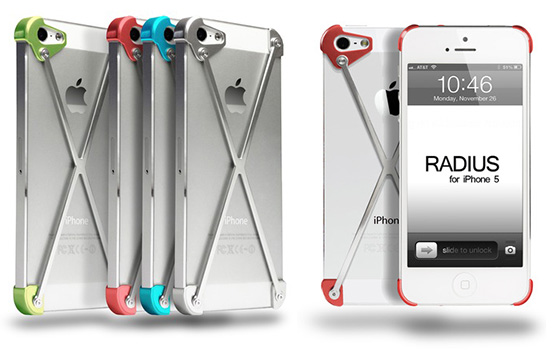 7. Caliber Advantage iPhone 5 Gaming Case [unavailable]
The Caliber Advantage integrates an ultra slim case integrate with slide-out dual game controls (right & left). It is large enough to allow comfortable access to all of the controls, yet small enough to fit the controller and your phone into your pocket. The controller easily syncs to your iPhone via Bluetooth and is complete with lithium polymer battery. The Caliber Advantage gives gamers a better gaming experience with tactile controls and full analog motion.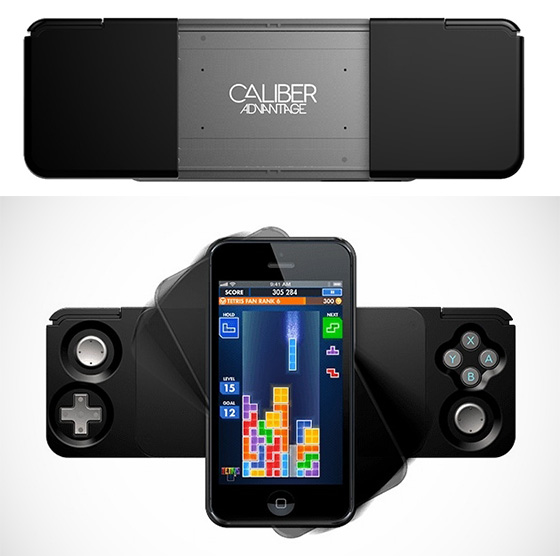 8. DRACO V iPhone 5 bumper for iPhone 5 [buy on amazon]
Get your hands on the most sought after Aluminum Bumper for the iPhone 5, the Japanese inspired Draco V. This ergonomic case provides an exotic sports car like look in its elegant design. This case is a 100% aluminum machined bumper designed to hug your iPhone 5 and provide protection to the perimeter. Machined aluminum buttons and precise cutouts provide full access to all the iPhone 5's features.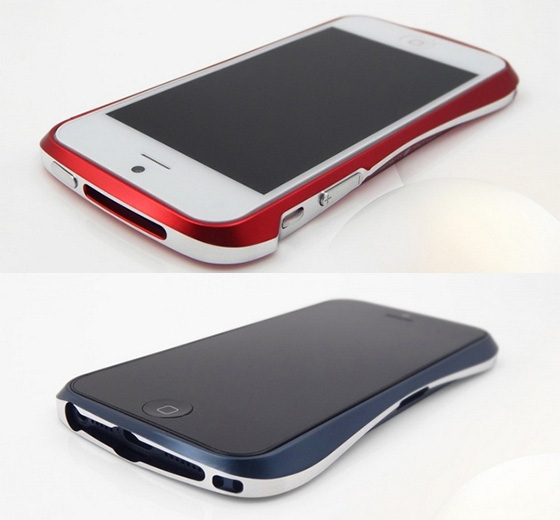 10. CM4 iPhone Wallet Q Card Case for Apple iPhone 5 [buy on amazon]
Comfortably fits 3 cards (credit cards, IDs, etc.) plus cash
Lay-flat Screen Guard design provides ultimate screen protection
Soft-touch finish allows case to easily pull out of your pocket
Fully compatible with Lightning to 30-pin Dock Adaptor
Exclusive patent pending soft-touch rubber and premium fabric design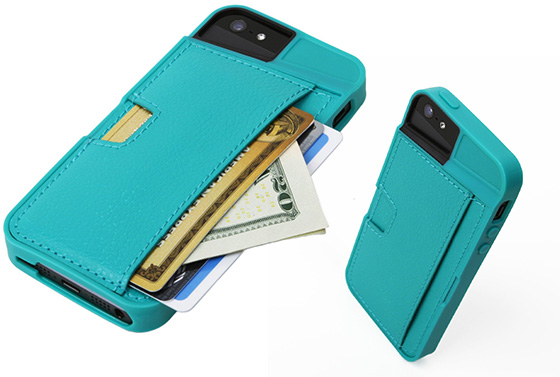 11. Endliss iPhone Case Adds an LED Disco Floor For Impossible To Miss Notifications [gizmodo]
The multi-color LED lights flash and form various notification images to alert you to an incoming message. Works with Twitter, Facebook, texts, calls, emails. It syncs to your phone via Bluetooth. The case is a battery case, so there's enough extra juice to power the LED lights as well as give your phone a little boost.