Photo booths are popping up everywhere. From wedding receptions to kids parties and celebrity events, they're the perfect party favor. If you're contemplating a portable photo booth for your next event, but not really sure what type of backdrop to use – here are 10 ideas to consider for your party!
This post may contain affiliate links. If you make a purchase, Design Swan may earn an affiliate commission. Please read our disclosure for more info.
1. Sequin Backdrop
Do you know what your party needs? More sparkle. Combine iridescent balloons, stars and fringe to make an ultra-glam backdrop that matches almost any theme. This photo booth would be perfect for a disco or NYE party!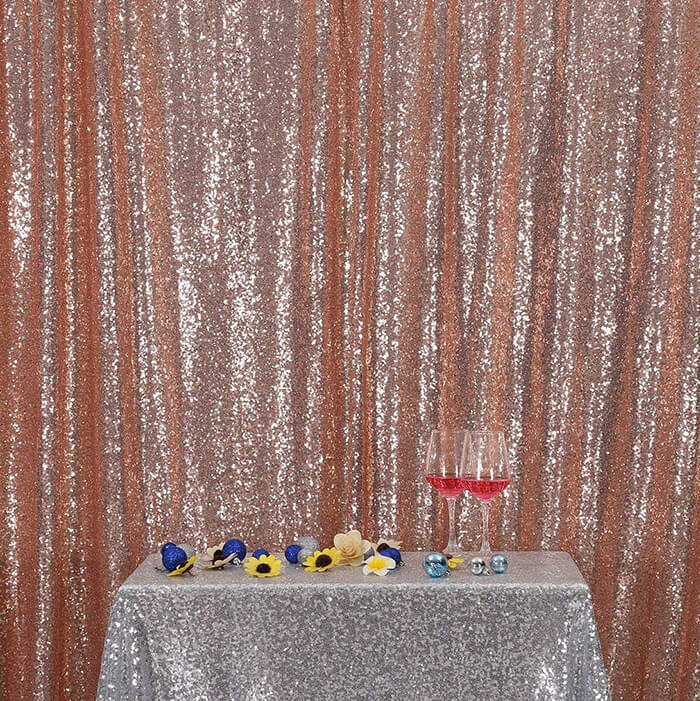 2. Wedding Backdrop
There are many great ideas when making wedding backdrops. Some ideas are simpler than others, with DIY wedding backdrops, rustic wedding backdrops, wedding photo backdrops to personalized wedding backdrops.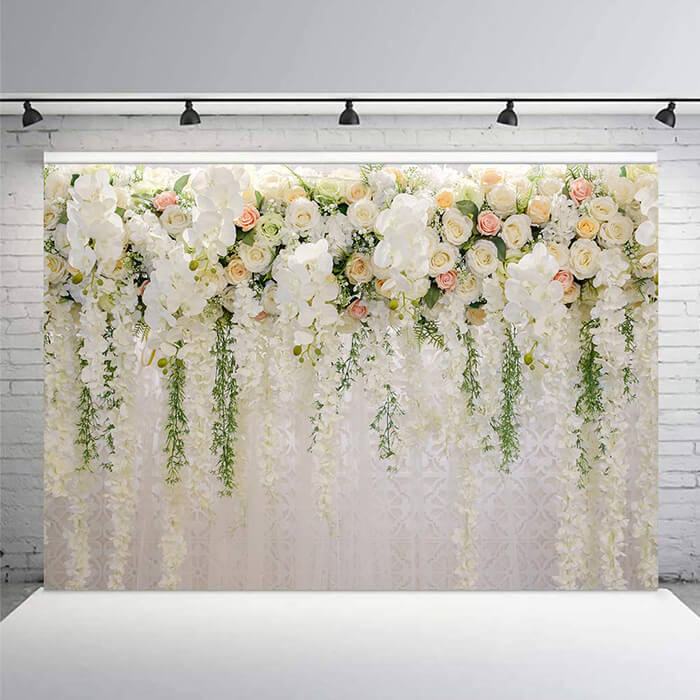 3. Emoji Backdrop
Make a fun space meant for big smiles with a DIY photo booth background made of paper plates! With a little prep work, this emoji photo booth backdrop goes up quickly and will save you tons of money.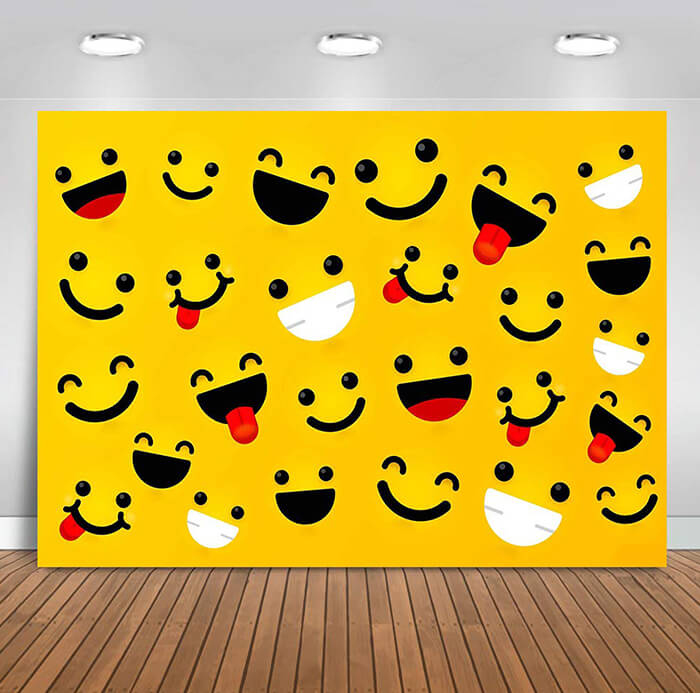 4. Birthday Backdrop
Just a few dollars worth of tissue paper confetti is the foundation for this punch-packing backdrop. Choose any message you like for your backdrop, then hang it as a fun photo opp complete with a basket of festive props.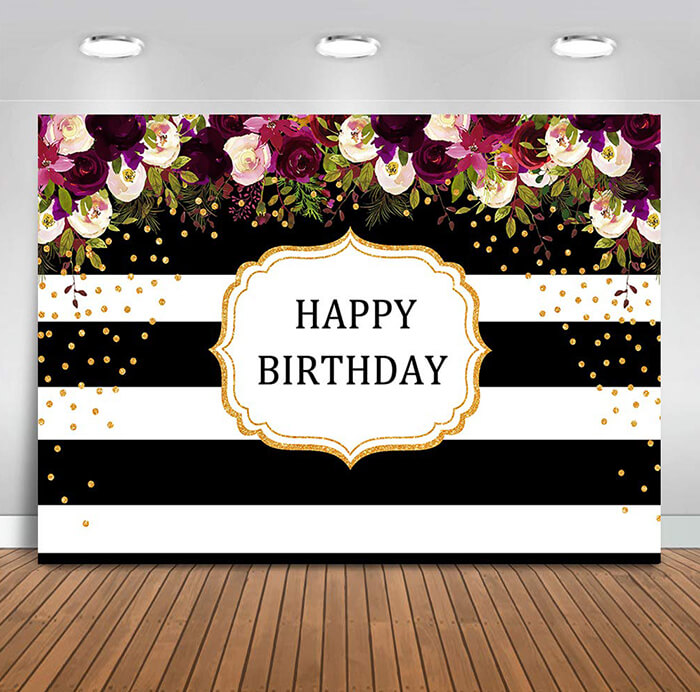 5. Foil Fringe Backdrop
Make every entrance grand with a foil fringe backdrop. Strips of shiny reflective foil, a fringe curtain is an easy way to dress up any space for a party or other special occasion. Hang the foil fringe on a wall with a few balloons and other party decors to create a small DIY photo booth backdrop.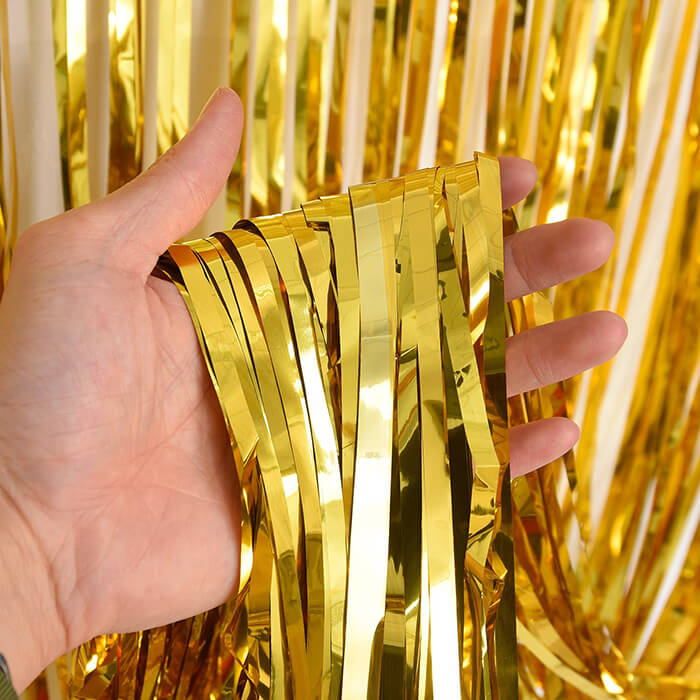 6. Letter Balloon Backdrop
Use giant air-filled balloons in various colors to write out any short phrase that fits the occasion: YAY, PARTY, or the name of the birthday guest of honor. Fill the balloons with air and stick 'em to the wall using strong tape. Awesome and easy photo booth idea!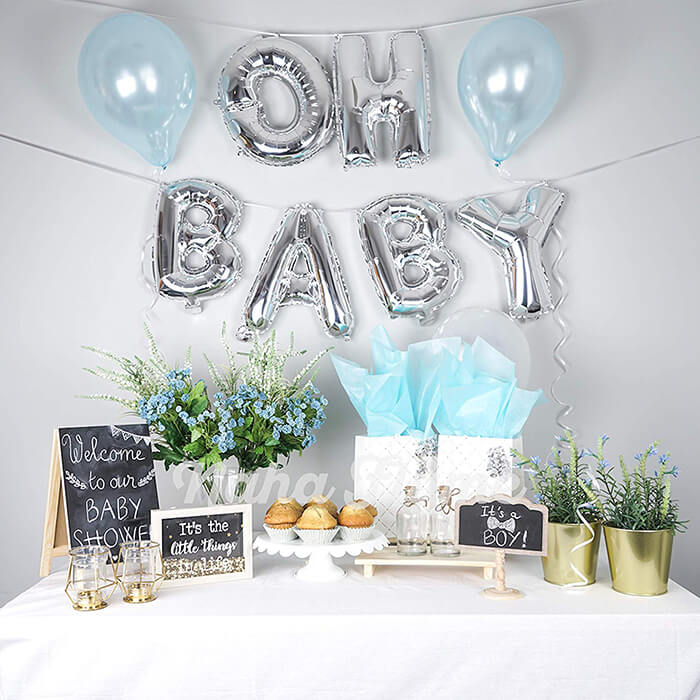 7. Circus Tent Backdrop
A party under the big top has never been easier! A fun and vibrant Circus Backdrop will definitely set the stage for the ultimate Circus Birthday Celebration. Flowing tulle and organza pair perfectly with large Vintage Circus cutouts and stand-ups for the greatest party in town!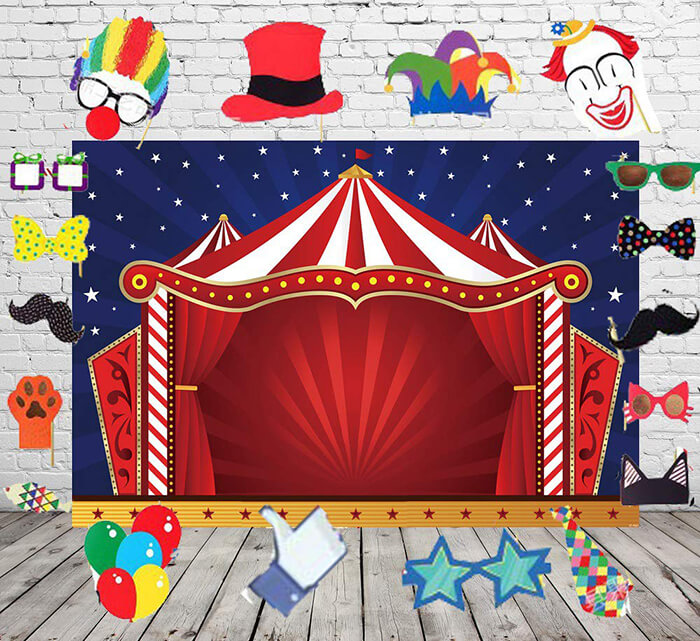 8. Beach Backdrop
Summer always reminds us of the fun we have at the seaside. Who says we can't have beach fun without actually being there? Any DIYer can surely pull off a beach-themed backdrop. Just hang a net, cut up some sea creature shapes, then scatter them all over the net.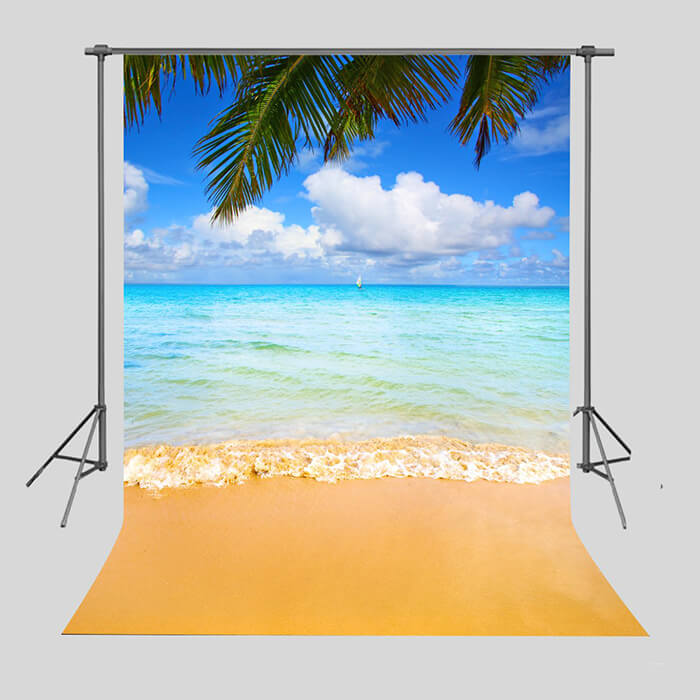 9. Hollywood Backdrop
Set the scene right as your guests arrive and have them walk the red carpet like they would at a premiere or awards ceremony. Hollywood props will help guests make a grand entrance and provide the perfect backdrop for a fun photo opportunity. Party-goers will love striking their favorite movie-star poses for the paparazzi.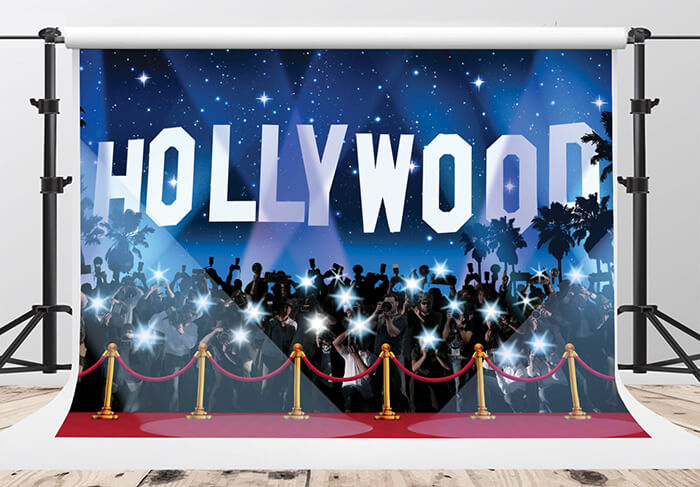 10. Graduation Backdrop
Show your school spirit with a graduation background that matches school colors, or go a different route and let your grad pick out his or her favorite color. Adding a solid-colored background gives you the perfect opportunity to set the stage for a photo-op area. Seamless paper allows you to cover an entire wall with ease, and with a variety of colors to choose from, you're sure to find the perfect color for your party.